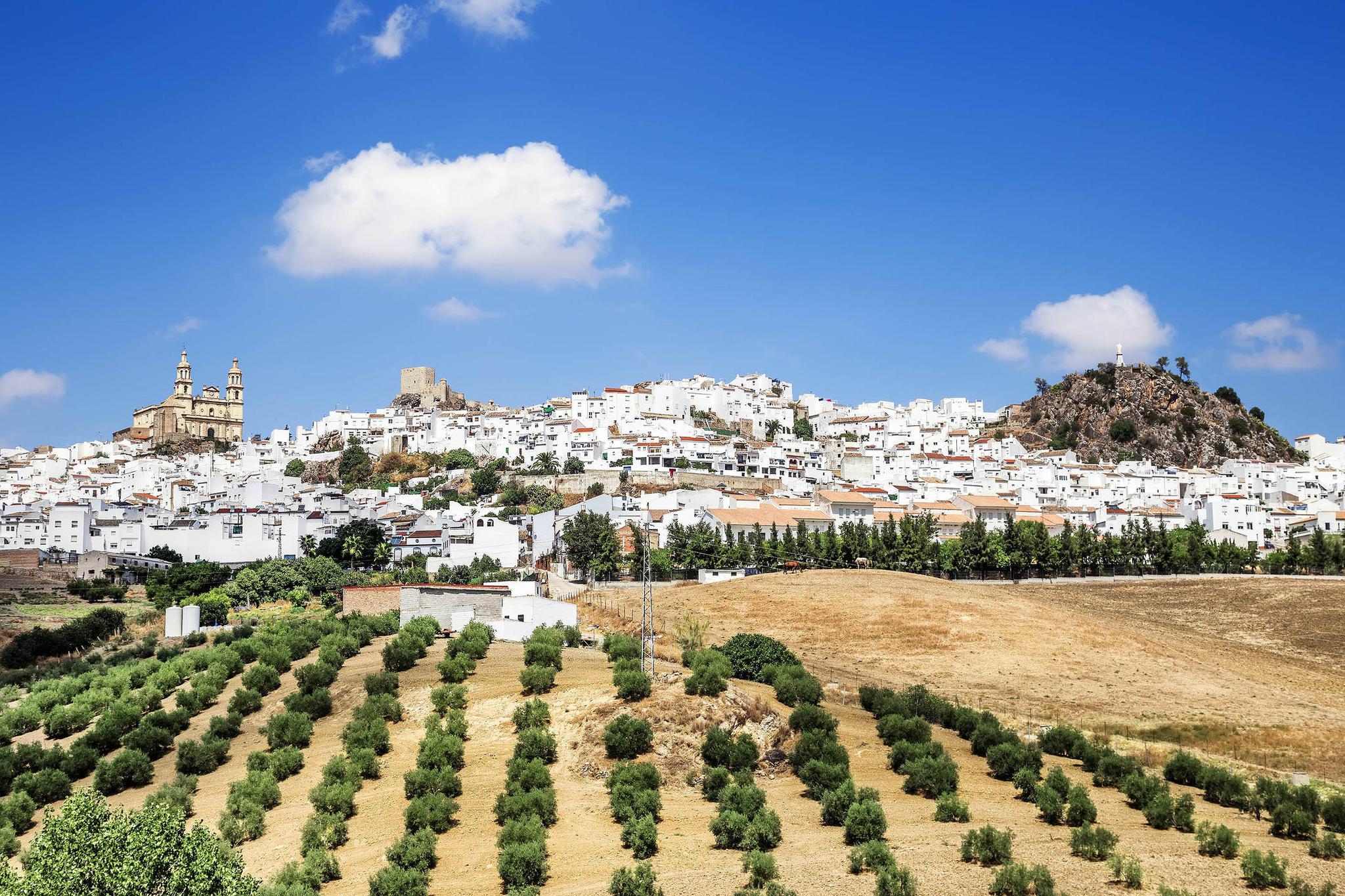 Spain
Walking Vacations | Food & Culture | Family Adventures



Spain FAQs
When is the best time to visit Spain?


"For the best balance of warm weather, beautiful scenery and long days, the best times to visit Spain are April through June and September through October. Summer and winter bring their own highlights though, if you pick your spots wisely."

Typically, spring and fall give you the best chance of good weather, plenty of daylight hours for walking and exploring, many seasonal wildlife and natural highlights, and fewer visitors to share it all with. Anywhere we could take you in Spain will be at its sparkling best either side of the summer.

Spain's sheer size and geographical variations mean that there are a few great opportunities to consider outside of these months though...

Summer blooms in the Pyrenees

For example, during the height of summer it's simply too hot inland in Andalucía for us to feel good about taking you there. But you could very well have an enjoyable and comfortable trip based on the coast, with activities aplenty far away from the resorts and the crowds.

Up in the north, in the Picos de Europa and Pyrenees mountains, or along the unspoilt Cantabrian coast, temperatures are much more moderate and so summer can absolutely be a great time to be there.


Winter walking in Andalucía

The winter – from the second week of November right through to March – is generally not the best time to be in Spain. However, a trip to Andalucía, particularly the central regions around Málaga, Granada and Córdoba, can be extremely enjoyable right up until the first week of January.

Beyond that, it's a case of picking your spots wisely to give you the best chance of good weather. We'll gladly help with that, of course.

Some of the most colorful festivities to plan your visit around, or give a wide berth to if you're more inclined towards the quiet life, are the Semana Santa celebrations across the country at Easter; the Feria in Seville at the end of April; the Patio Festival in Córdoba in early May; the horse fair in Jerez, also in May; San Fermín in Pamplona in July; the wine harvest in Rioja in September and the Three Kings parades across Spain on 5th January. Please let us know if you are interested in attending any of these events and we will help you plan accordingly.
What's the best way of getting off the beaten track in Spain?


"Some of the best places to get off the beaten track in Spain are: the Picos de Europa, Basque Rioja, Catalonia, the Ebro River Valley and, in Andalucía, the Sierra de Aracena and Sierras Subbéticas. We have walking and driving vacations through them all."

Any trip you take with us is going to get you into Spain's quieter corners, and in many cases weave in time in the more popular spots that you probably don't want to miss.

As an example, down in Andalucía a self-drive trip could hop you between rural bases in the countryside and along the more beautifully 'Spanish' parts of its coastline, whilst still taking you into the tapas bars of Seville, Córdoba's magnificent Mezquita and Granada's emblematic Alhambra. In all three cases we'll likely pair you with a guide to unlock the stories each have to tell. In the Sierra de Aracena, the Sierras Subbéticas and along the coastline, you'll have walking notes and your Vacation Guide book to steer you in the right direction.

Hiking in Catalonia's La Garrotxa

Same goes for Catalonia, where for Saturday's visit to the Sagrada Familia or the backstreets of Barcelona, Tuesday might bring a gloriously relaxing walk across the low volcanic peaks in the thick forests of La Garrotxa and by Thursday you could be tucking into a fresh seafood dinner at the harbour of Dalí's beloved Cadaqués.

In some parts of Spain though, it's all about getting out into the vast and peaceful landscapes...

Spain's Picos de Europa

A hiking vacation through the mountains and meadows of the Picos de Europa, across the fertile valleys of Basque Rioja or along the plains and canyons of the Ebro River Valley in Castile will, by definition, get you way, way off the beaten track.

Finding the balance between the headline sights and the rural delights is all part of the process of designing the right trip for you. It's the really fun part, actually. Once we've had a chat, we'll share our thoughts to help come up with the right blend.
Where are the best places for walking in Spain?


"As well as the Camino de Santiago, the best places to walk in Spain are the Picos de Europa, Basque Rioja, the Ebro Valley and the Pyrenees in the north, Catalonia out east and Andalucía in the south."


Walking is a wonderful way to appreciate the natural beauty and sheer variety of landscapes Spain has to offer. It therefore forms a part of just about any vacation we've ever designed here, and so in reality the options are too numerous to list here. But we'll try...

Let's start with the obvious – the Camino de Santiago. There's not just one path to Santiago, but many. The most famous is the French (Francés), which cuts down from the Pyreneean foothills of Navarra, past La Rioja's vineyards and across the great plains of Castile to Galicia's green forests and journey's end at Santiago. The Camino del Norte hugs the northern coastline before dropping down to hook up with the French near Santiago. There are many others, less well-known.

Spain's Camino de Santiago

Typically, it takes at least 40 days to hike the full Camino and you don't need us for that, just a great guidebook, plenty of sun cream, a really good pair of boots, an even better pair of earplugs and many blister plasters. Instead, our versions of the Camino cherry pick the best hikes along the way, using private road transfers to string them together over a week or two, resting you up in characterful and private guesthouses and boutique hotels as you go, whilst giving you time to pause in the historic cities en route.

Explore our Camino de Santiago trips

Spain's best walking vacations don't begin and end with the Camino though. If you find nothing more relaxing and invigorating than walking through beautiful and ever-changing scenery in the hushed countryside, Spain has much to offer. We have much to offer.

In the north, you have Spain's most dramatic mountain landscapes – either the lush green pastures and red-roofed villages of the timeless Picos de Europa National Park, or the sweeping glacial valleys and alpine meadows of the Pyrenees. Close by, down on the plains, are the idyllic vineyards and charming villages of Basque Rioja, and the great canyons and tabletop plateaus of Castile's Ebro River Valley.

Walking between Córdoba & Granada

Out east, you could walk from the forests and stone villages of Catalonia's hinterland, all the way out to the quiet coves and olive groves of its Costa Brava coastline.

Andalucía has its emblematic olive plantations, limestone uplands and white villages, knitted together on a memorable walk between Córdoba and Granada, or the chestnut forests and cork oak stands out west in the little-known (yet much-loved by us) Sierra de Aracena.

All of these wonderful pockets of Spain can be enjoyed on either a full Inn to Inn walk, or with day hikes as part of a bespoke driving trip.

Browse our Spain Inn to Inn walks

Browse our Spain driving vacations

That's a lot of options, so have a good look around and let us know which speaks to you most. Or if you'd rather chat through your options first, we'd be only too pleased to spend some time helping you to narrow them down.
Where are the best places for a road trip vacation in Spain?


"The choices are endless, but for us some of Spain's best road trips are: from Bilbao to Barcelona across the Pyrenees, from Seville to the Mediterranean across Andalucía, from San Sebastian to Santiago across the northern coast or on a loop from Barcelona out into Catalonia."


As with walking, the options for great driving vacations in Spain are plentiful, including an epic month-long trip looping around it all, or crossing over into Portugal if you have plenty of time and love a good road trip.

Road trip in Andalucía

Separating out the different areas, for us, the best places for road trips in Spain are: a drive along the northern coast between San Sebastian and Santiago; a loop around the Picos de Europa mountains in Asturias and Cantabria, also up north; a traverse across the Pyrenees mountain range from Bilbao to Barcelona; a meander through the forests and coastal villages of Catalonia and a varied journey through everything great about Andalucía, Spain's largest and most diverse region.

That's a lot to unpack here, so probably best we leave you to look around the options and tell us what takes your fancy. If you're not sure, or want some advice, please do give us a call or ask us to call you back. We're here to help. Browse our Spain driving vacations
Is Spain a good destination for a family vacation?


"For us, the best places for a family vacation to Spain are in the north of the country: the Picos de Europa, the Pyrenees and the Costa Brava. Brilliant activities, authentic food, dramatic mountain scenery and small villages and B&Bs rooted in local history and culture."

Spain is a great place to take the children, and we're not talking Costas and all-inclusives here. We're talking about brilliantly immersive activities you can all do together, laughing and giggling and getting your feet wet. We're talking about picnics on a mountaintop, looking out over rolling pastures, the gentle clang of a cowbell drifting in and out of earshot. We're talking about lovely family-run guesthouses and inns where you can practice a few words of Spanish with your hosts and try the local homecooked food on a terrace with a view.

Family hike in the Pyrenees

If that sounds like your sort of trip, and it really is only the briefest of sketches, then we'd recommend taking a look at some of our trips. For us, the absolute best places for a family vacation are in the north – the Picos de Europa, the Pyrenees mountains and the Costa Brava in Catalonia.

That's not to say that you couldn't have a great time down on the Andalucían coast even in the height of summer, but for the balance of good weather, great activities and beautiful landscapes, the north is ideal. Explore our Spain family vacations
What are Spain's best wildlife experiences?


"Spain's best wildlife experiences? Watching bearded vultures in the Pyrenees, seeing huge flocks of flamingos in Andalucía and birdwatching in the canyons of Castile spring to mind."

Spain's geographical and climatic variation, plus its position as a stop-off point along migratory routes between Africa and northern Europe, means its wildlife is diverse, dramatic and often very different, depending on when you're there. For many of our trips, wildlife is something that naturally surrounds you as you travel. There's plenty to enjoy, but if you'd like to make it more of a focus, we can.

Bearded vulture in the Pyrenees

Zooming in on a couple of sweet spots, the north of the country can be particularly good for birds. Thanks to some innovative conservation work, the mountainous valleys of the Pyrenees, and increasingly of the Picos de Europa, are once again a stronghold of the endangered and majestic Bearded vulture. Seeing them in flight or feeding up close can be a true standout moment of any trip. We work alongside specialist guides associated with the Bearded Vulture Foundation to give you special access to their habitat, should you want to really make it a feature of your vacation.

Further west of the Picos de Europa, we can organize special privately-guided trips to spot Cantabrian bears and wolves in the natural habitat as part of our Asturias to Cantabria self drive vacation. If you'd like more details, please click through to the trip and request full details, letting us know that you are interested.

Also in the north of Spain, the canyons of Castile are another avian hotspot. We work with a small guesthouse in the Ebro River Valley which bills itself as a 'B&B&B' – the extra 'B' being for birds. Says it all really! Going out with Javier is a real treat, be it as part of a relaxed week of walking in the region, or looping it into a bespoke drive around the north. Further north, on the Basque coast, the marshes and woods of the Urdaibai Estuary bring another great opportunity to get the binoculars out. Osprey, spoonbills and storks are some of the emblematic species, along with countless others calling in for a break on the long road north or south.

Everything described above could comfortably sit within one bespoke driving trip.

Flamingos in Andalucía

At the polar opposite end of Spain, down on the eastern edge of Andalucía and close to the Portuguese border is the Doñana National Park. Once a private hunting reserve, this mosaic of sand dunes, lagoons, marshes, beaches, cliffs, wildflower meadows, rice fields and Mediterranean pine forests provides ideal habitat for a suitably wide range of animals.

Migratory storks, spoonbills, ibis, bee-eaters and, most notably, thousands of flamingos take up residence here from spring through to fall. Iberian lynx have made a stronghold for themselves here and each fall the red deer rut, roam and generally bellow at each other in nature's ultimate game of one-upmanship.

There's always something to see at Doñana, but it's probably at its absolute best in spring, when the marshes are still flooded, and the birds arrive in great numbers. You could easily slot a visit into a driving trip through Andalucía, perhaps combining it with a whale watching tour from further down the Costa de la Luz. Take a look at our Andalucía: Drive & Explore vacation for inspiration.
Which countries combine best with Spain?


"Biased though we may be, neighbouring Portugal is the best country to combine with Spain, either crossing into the plains of Alentejo in the south, or the mountain terraces of Minho from the north."

Whilst driving down through France is a great way to extend your trip and see something of another country, we're not such experts on what goes on over the other side of the Pyrenees, so we'll keep our focus on what we most certainly do know and love to share... Portugal.

Two options here. Well, there are many, but let's keep things simple for now. Down south, one option is to put together a week or two in Andalucía with another week or two over the border in Alentejo...

Great Road Trips: Southern Spain & Portugal

Alentejo's 'montado' landscapes

If you're not familiar with the Alentejo, it's best bits are a romantic patchwork of dry plains, Mediterranean forests, open stands of cork oak trees, graceful olive groves and sunny vineyards. These form a landscape that is called Dehesa in Spain and Montado in Portugal, but really it's the same thing. It's a symbiotic land which is at once fertile and productive for the locals, biodiverse and protected for the wildlife and beautiful and peaceful for us, those who know of its real charms.

The Montado is a truly special landscape, best appreciated on foot and without rushing. But Alentejo actually extends all the way to the coast and therefore also encompasses the dramatic Atlantic coves and idyllic (yet blissfully empty) beaches south of Lisbon. It's also here that we find the only sea-nesting storks in the world arriving each spring, and where we can enjoy some of the peninsula's finest sunsets, glass of wine and seafood dinner optional, but encouraged. The vast network of Fishermen Trails makes for some great walking to join it all up.

All in all, we'd recommend three weeks for this trip, although it could be shortened or lengthened to suit you. Do keep in mind that we need to drop your vehicle off in the same country you picked it up in – hence the drive back into Portugal on the above trip, and the return to Spain on the below suggestion.

So that's the southern option. Up north, there's a similar blend of landscapes going on, paying little heed to the border which runs through them. One 'big' road trip option would be to follow the northern coast of Spain all the way from San Sebastian in the Basque Country to Santiago in Galicia, then drop down into Portugal.

Terraces in northern Portugal

From here you're moving from the great terraces of Minho, tucked away in the hills and blissfully off the radar of most tourists, and then down to colorful Porto and west to the vineyards of the Douro Valley. Crossing back into Spain, the Douro becomes the Ribera del Duero, one of Spain's absolute best wine-producing regions.

Finish up with a drive or train ride to Madrid to enjoy a bit of the capital and fly home.

We don't yet have a complete example itinerary here to show you for such a trip, but you can get a really good idea of it by looking through our Northern Spain Drive & Explore and the first nine days of our Porto to Lisbon Road Trip. A bespoke journey could last anywhere between two weeks and a month, or longer if you want to do more. Let us know.
How long do I need for a vacation to Spain?


We'd recommend at least a week for any trip to Spain, using that time to focus on one region to really immerse yourself in its culture, landscapes and cuisines. At the other end of the scale, there's plenty to pack out a month-long driving vacation, or even longer if you have time on your side. Putting together our 'ultimate' Spain vacation with our biggest road trip through Portugal gives you a trip of approaching two months. How envious we'd be!

One-week Spain itinerary ideas

Our Inn to Inn hikes fit perfectly here. By focusing your time in one area and by going at a slower pace, you can truly embed yourself into the rural landscapes, local communities and historic richness of a place, even on a relatively short trip.

8 days is time enough to cross the three provinces of the Picos de Europa for example. You'll pass through woodland, wildflower meadows, rocky highlands, steep gorges and remote red-roofed hamlets and villages. You'll eat prize-winning cheeses, enjoy crisp Asturian cider, meet countless locals and come to understand something of the agricultural and ecological heritage of these hills, of how humans have shaped, but far from tamed this beautiful national park.


It's a similar story in Catalonia, where a week of walking can carry you from forested volcanic cones deep in the hinterland, all the way out to the sea and the shimmering coves of the characterful Costa Brava. The colorful fields and vineyards of Basque Rioja, the canyons and plains of Castile, the olive groves and white villages of Andalucía and the glacial valleys and alpine meadows of the Pyrenees can each be thoroughly explored on a relaxed week of walking with us.

Two-week Spain itinerary ideas

With more time to play with, you could expand your horizons to explore a particular region or two more deeply, usually with the aid of a hire vehicle.

Cheese tasting in Asturias

For example, a two-week drive around Asturias and Cantabria can weave together elements of the Picos de Europa walking trip described above, with more time in other areas of the region such as the beautiful coast or the historic lakes and shrine of Covadonga, said to be the starting point of the Spanish Reconquest. A driving trip affords more time to do activities too, with the chance to kayak, raft or canoe in the water, or visit shepherd caves for an exclusive tasting session.

In Catalonia you could add in day hikes from the Inn to Inn walk with hikes in the Catalan Pyrenees and more time along the coast, exploring an endlessly photogenic region which provided a lifetime of inspiration to Salvador Dalí, and many a delicious seafood dinner to us. Castile, the Basque Country and La Rioja could be brought together into a delicious and scenic drive around some of Spain's lesser-visited corners, whilst there's more than enough to fill your days down in Andalucía or as you cross the Pyrenees.

Returning again to the Inn to Inns, a walk along the most emblematic stretches of the Camino de Santiago would fit snugly into this sort of timeframe. Whilst we could certainly combine the best hikes into a week-long vacation, give us 10 days or more and you'll be able to experience the full range of scenery, historic cities and Camino culture without ever feeling rushed. You can choose between the best bits of the popular French Camino, or mix it up on our unique blend of Three Caminos, starting on the Basque coast.

All of our Inn to Inn itineraries can also be extended with time to explore further by vehicle, or even combined into one two-week walking vacation.

There are, as you can see, many options. Take your time to look around our trips and see what catches your eye. Once you've found it, or if you're a bit too spoilt for choice and want help narrowing it down, that's what we're here for. You can give us a call or send us over an email and we'll gladly take the time to talk it all through.

Three-week Spain itinerary ideas

Spain's beautiful northern coast

Now we're really talking. Some of our longer driving trips hit the three-week mark squarely on the nose. Andalucía can be thoroughly explored, walked, tasted and soaked up on the richest of road trips, snaking slowly from the flamenco tablaos of Seville to the deserts of the Mediterranean. The entire Pyrenees range can be traversed on a truly epic road trip from Barcelona to Bilbao, one of Spain's great drives in our opinion. Or you can take a road even less followed and make your way west from fishing village to pilgrim path, bustling market to sunny vineyard, on a wonderfully textured drive along Spain's unspoilt northern coast.

Again, lots of options. Please do give us a call if you have questions or just want to chat through the sorts of things you love doing and would hope to enjoy on a trip through Spain. Putting that into a bespoke journey with you is what we do best.

Four-week Spain itinerary ideas

Given everything we know and love about Spain, there are endless ways we could tie together the bits that most excite you into a trip of a month or more. But it's probably best if we simply steer you in the direction of our Spain Month of Wonders Road Trip, which showcases a lot of it. Once you've had time to absorb it, come and tell us what you think and how we can make it yours.
Got a question not covered here?
Travel with Pura Aventura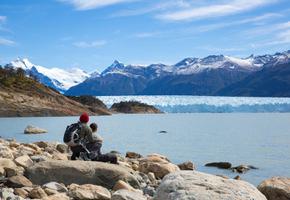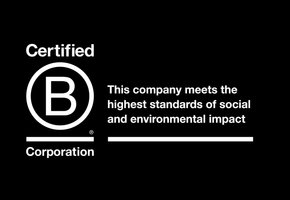 We are one of the first UK travel companies to be certified B Corp – regarded by The Independent as the premier sustainability certification, and described by Which? as "meeting the highest standards of social and environmental performance".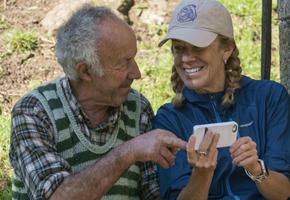 Award-winning Travel Positive