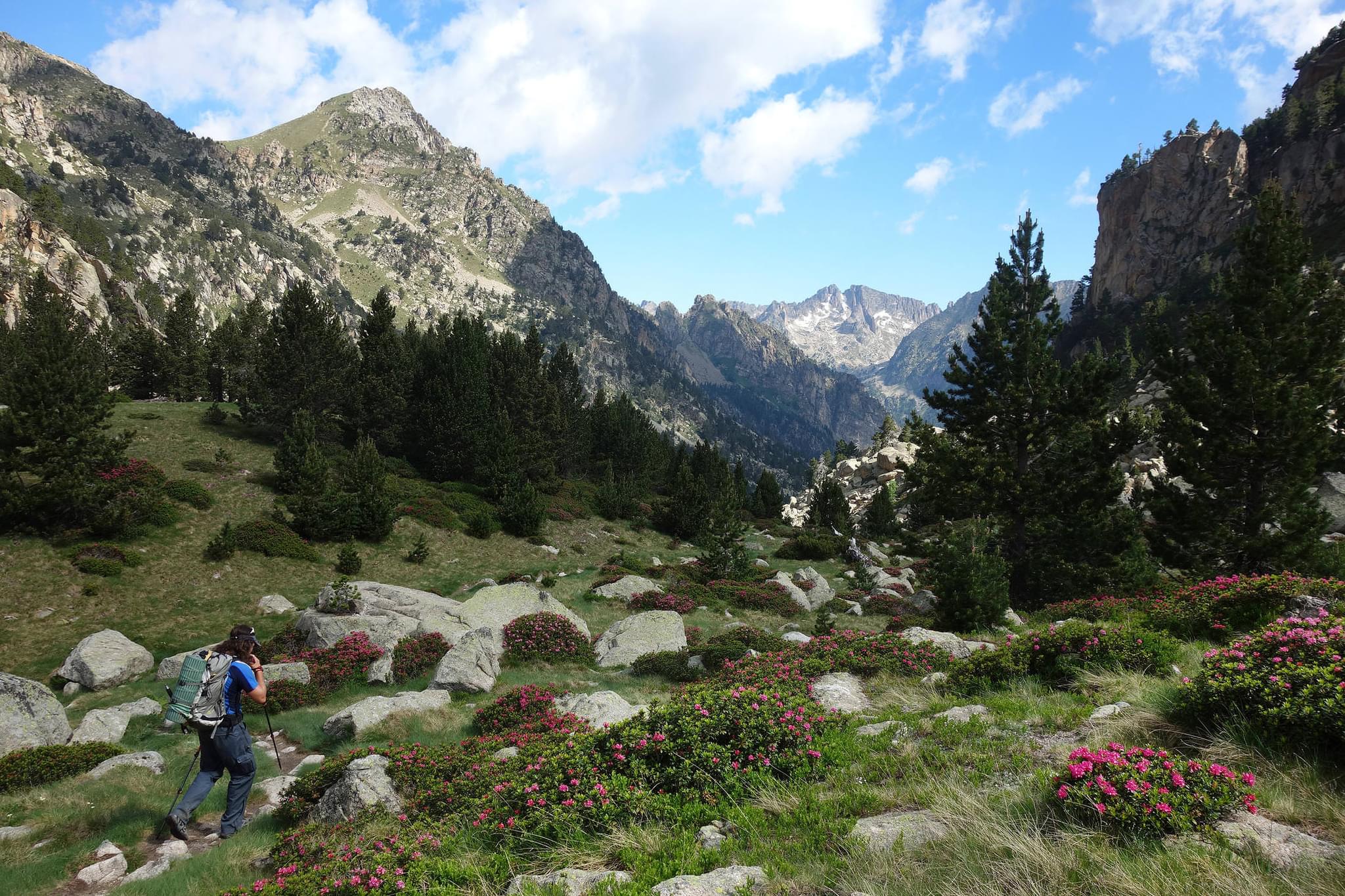 Pyrenees Vacations
Hiking vacations, road trips & family adventures to the Pyrenees
Sweeping canyons and soaring vultures; wildflower meadows and pine forests lush from the roots up. If the high mountains are calling, there's no one who knows them better.

Pyrenees with Pura Aventura
Hiking vacations and relaxed road trips in the big mountains.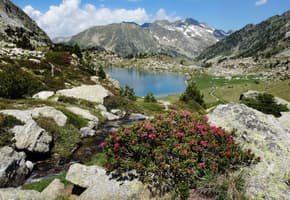 With your eyes feasting on glorious vistas, your ears tuned to the sounds of nature and your lungs filled with deliciously fresh alpine air, mountain hiking simply doesn't get much better than this. Come take a look.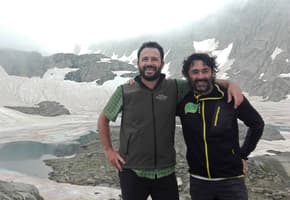 Why You'll Love Pura Aventura
Ours is an Anglo-Spanish family. It's full of mountain lovers, with decades of Pyrenees hiking experience, and extends to include our wonderful local partners who have been looking after our guests for many years now.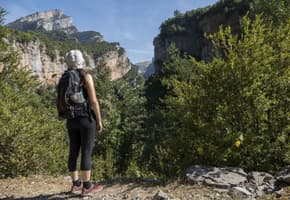 Come and enjoy the peaceful paths on a Pyrenees hiking holiday, with stunning views to inspire, detailed notes to ease navigation, no heavy bags to carry and a beautiful lodge and homecooked dinner ahead.