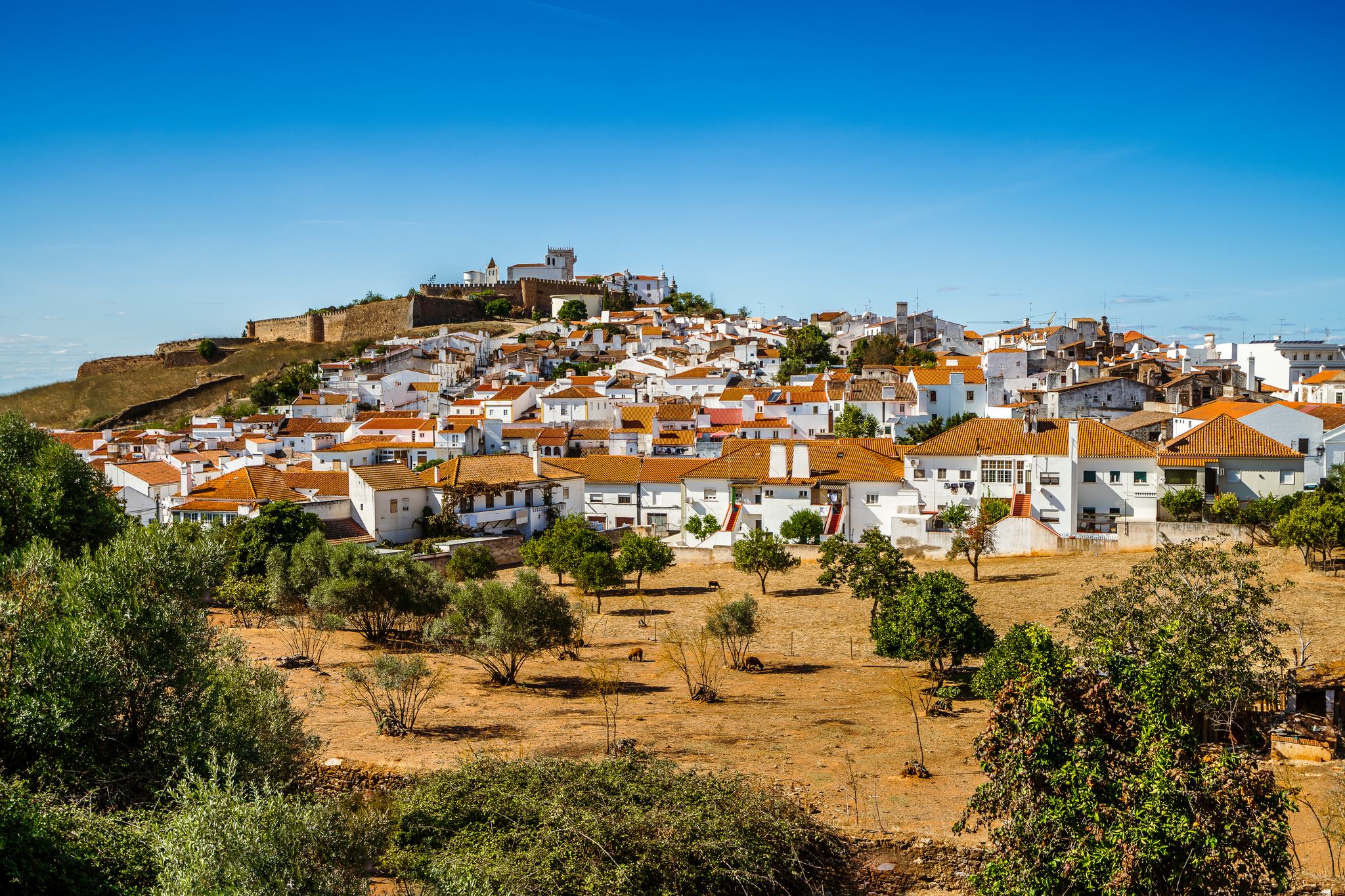 Portugal
Wonderful Walks | Road Trips | Tailor-made Tours
All of our Portugal vacations can be tailor-made just for you, with dates, durations, and itineraries adjusted to suit your needs. Speak to our team for a fully personalised quote.


Minho & North Portugal
In the far north is the historical province of Minho, tucked up against the border with Galicia. It's a pocket of Portugal unaffected by tourism, indifferent to modernity, where no one is ever in much of a hurry. It is a place where the clocks seem to tick a little slower...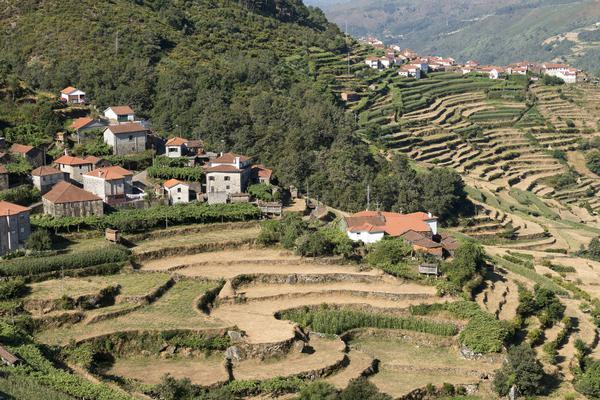 Great agricultural terraces wrap around the hillsides, dotted with Iron Age monuments and threaded together with old cobbled paths. Grapes ripen in peaceful vineyards, pilgrims tread their way along the Caminho to Santiago and a web of flowing rivers spill out into the clear blue Atlantic ocean.
A bit of all of that variety is what we'll briefly share with you here. And then on your vacation, if we can tempt you.
Minho is probably Portugal's best-kept secret, a place full of traditions that have been preserved over time. This was really the birthplace of the Portuguese kingdom, so its towns and villages are some of the oldest in the country. Its territory also carries vestiges history all the way back to Roman occupation, such as the spectacular 2,000-year-old footbridge that crosses the river in Ponte de Lima.
This is one of the best places to get to know 'real' Portugal, because even though it gained in popularity in recent years, Minho hasn't faced the huge tourism growth the major cities or the Algarve have experienced, and its towns still preserve their authenticity and slow pace of life. It also has some of the best scenery you could hope to see here...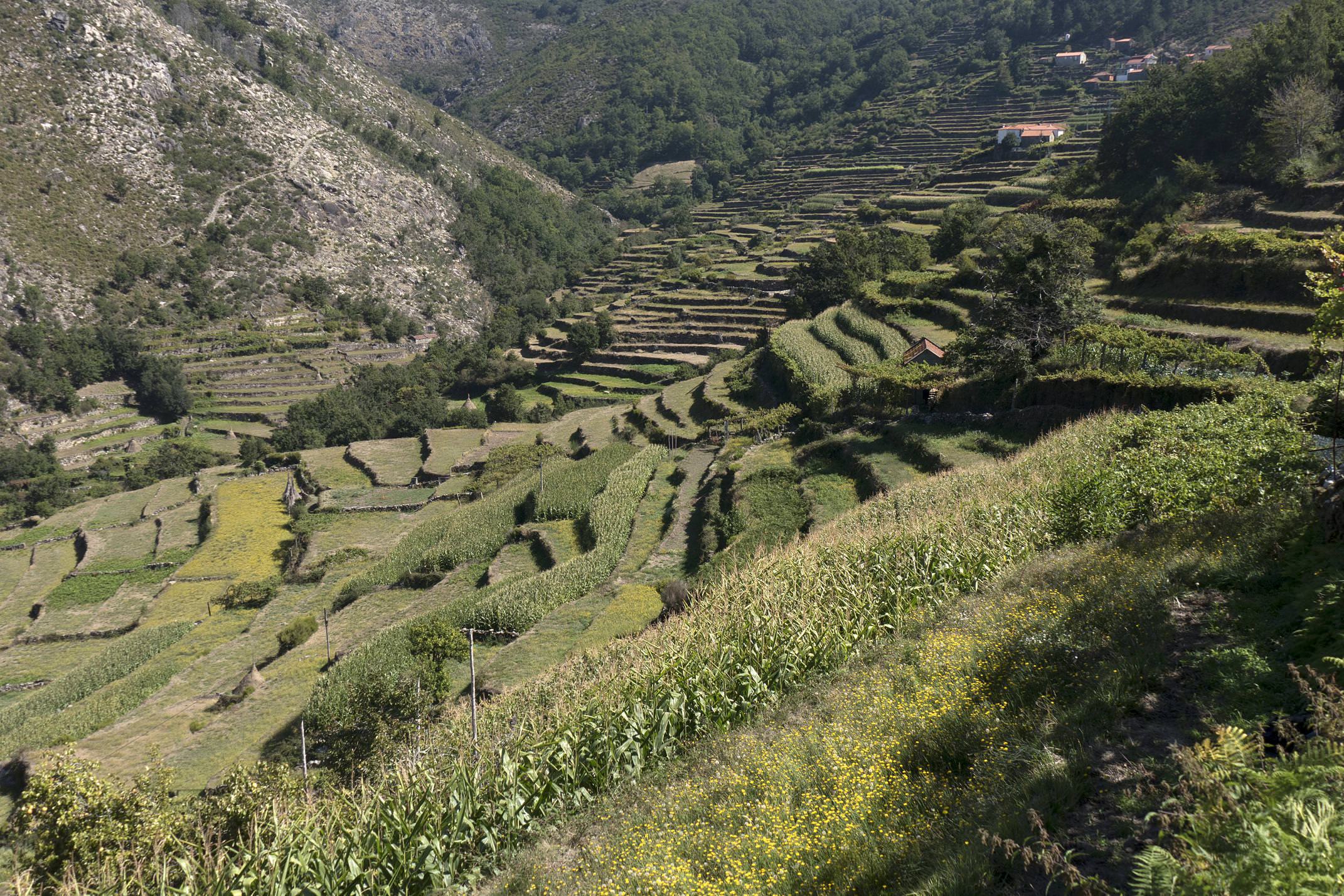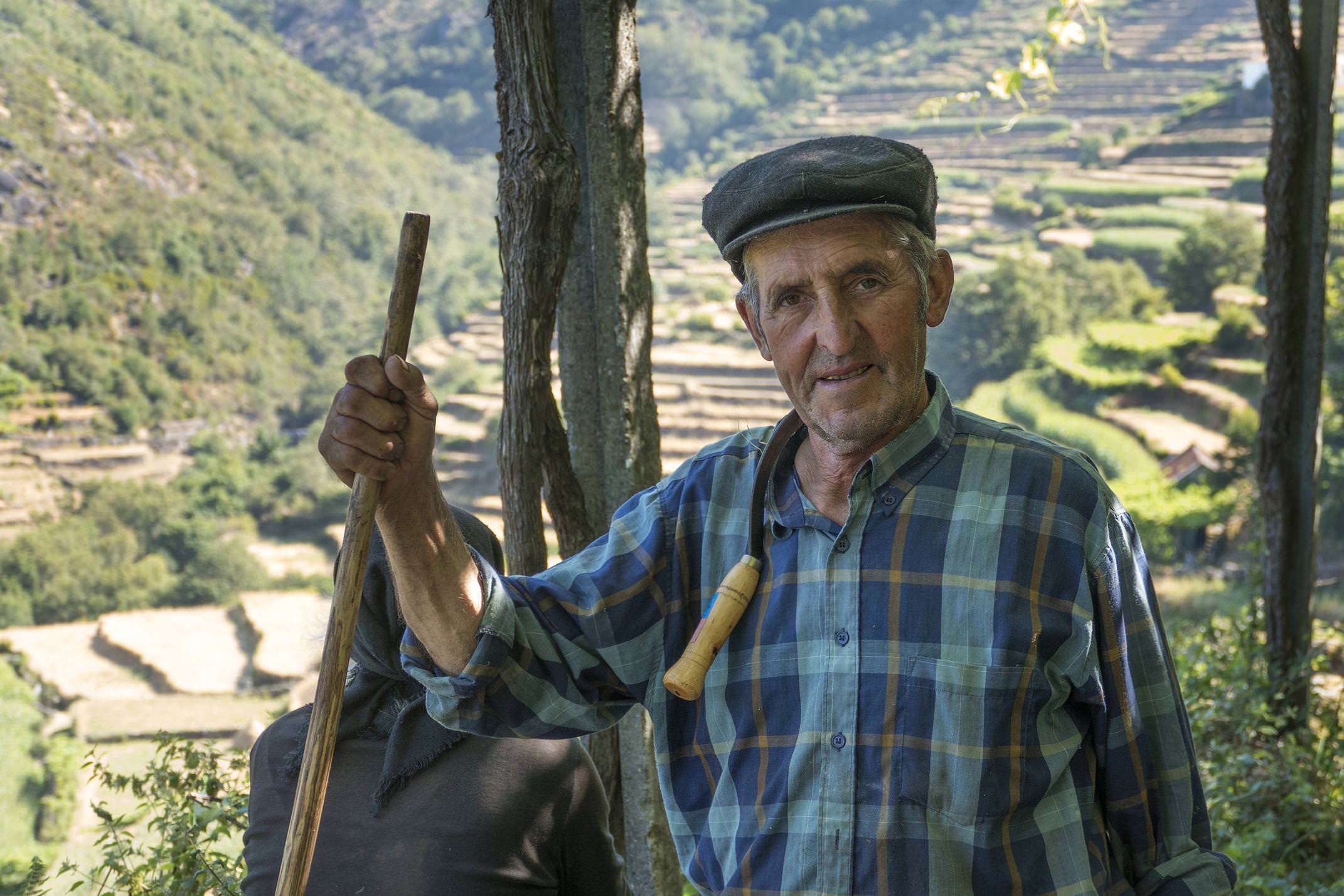 Timeless terraces
From the vineyards and rivers of the lowlands, the road to Alto Minho climbs up through silent pine forests to a startling landscape of ancient terraced fields, wrapping around hillsides and off into the distance. These are the great 'socalcos' of Sistelo.
The old cobbled paths you'll follow alongside them have been eroded over centuries by the click and clang of ox carts. Though few visitors come here, they feel far from lonely. Push on up into the high pastures and you'll stumble across ancient shepherd huts, inherited from the Iron Age and still in use until not so long ago and the fields are still worked by women dressed in black, as they always have been. Amid all of this is where you'll start your walking vacation. Or a driving vacation if you prefer.
We hope you like the sound of it.

Pilgrim paths
The Caminho Português splits into two branches in the northern Minho region, one following the coast, the other ducking inland. As a route to Santiago it is second in popularity only to the Camino Francés across northern Spain. So just as with its more famous cousin, we take care in sharing with you the more scenic and atmospheric sections, as part of your walking vacation.
Walking along these for a day does not make you a pilgrim. It won't grant you forgiveness for your sins. But it does give you a little window into the character of the Caminho (as it's known here), walking in the footsteps of pilgrims from all across the world, most of whom are happy to chat and share their experiences with you.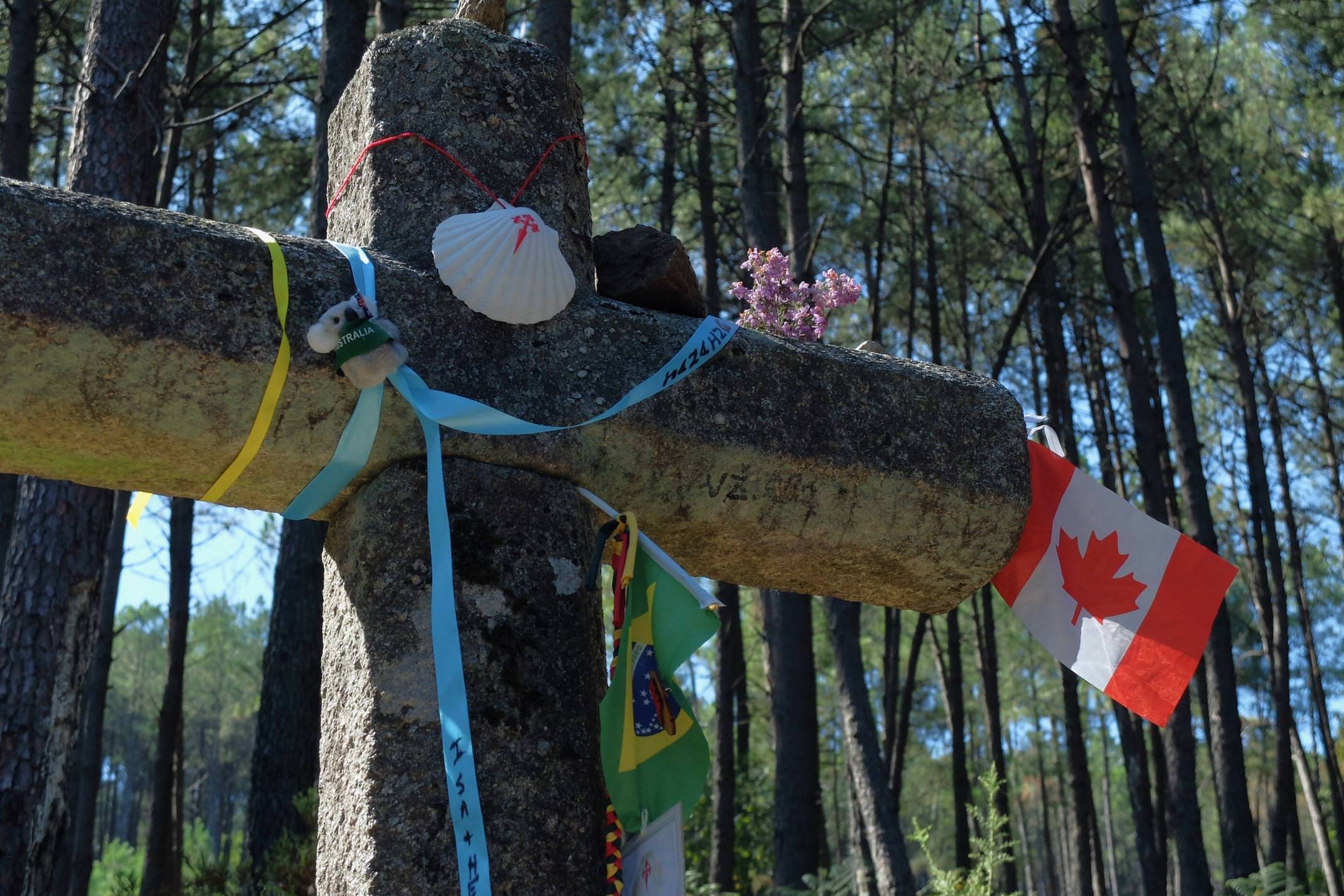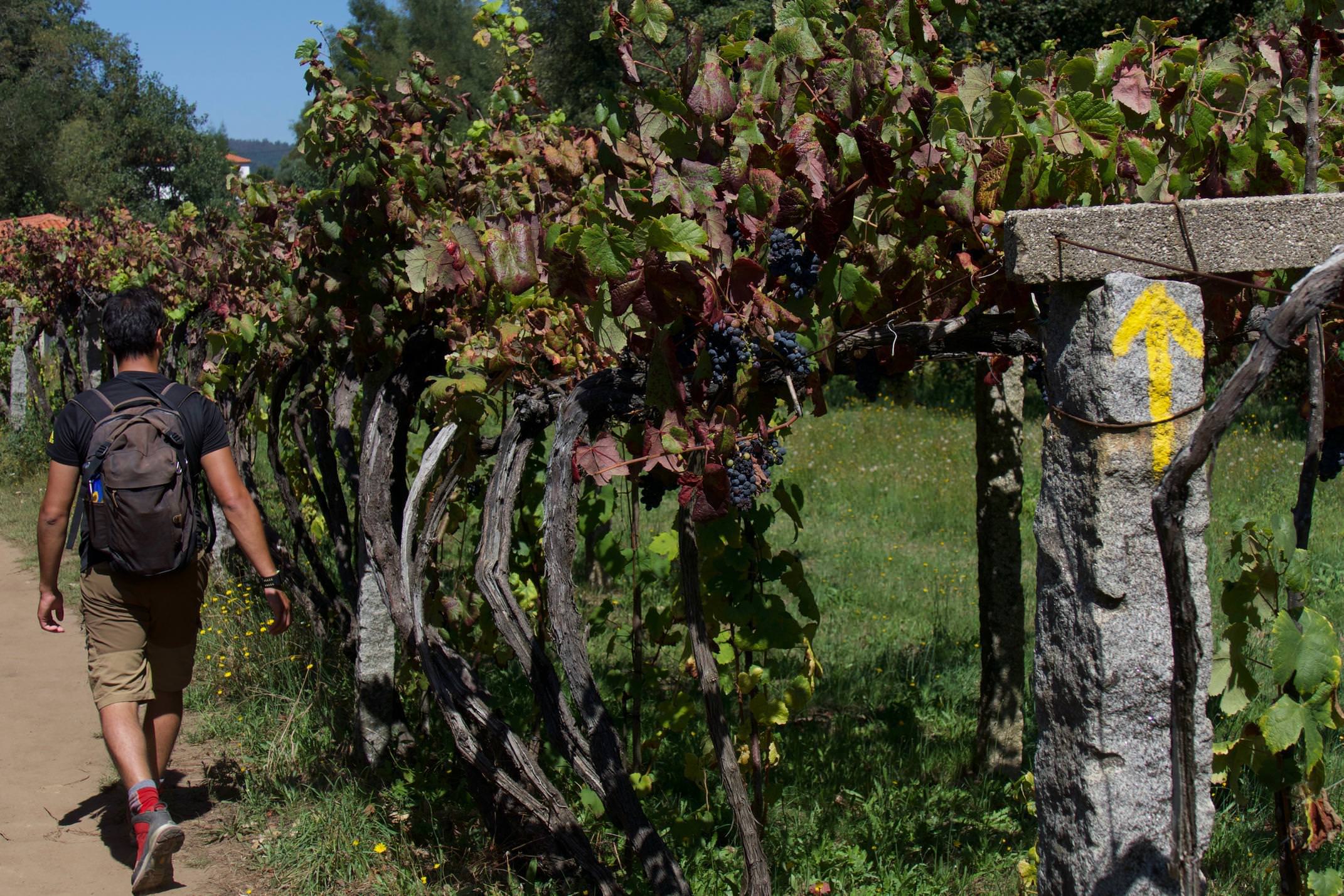 Flowing waters
Cobbled mountain trails and pilgrim pathways give way to water as you pick up the course of the Vez, Lima and Minho rivers. We've always found something so relaxing about walking alongside gently flowing water, friendly greetings exchanged with locals passers by, birds zipping across the surface and chirping melodically in the trees. If the mood takes you, there are various points you can hop in for a refreshing swim. On the latter stretch, you can even let the bike do the work if you choose to cycle from the fortress town of Valença alongside the Minho River to Vila Nova de Cerveira, a little town known for its Saturday market and artistic events.
There's also a great spot to zip across the water into Galicia in Spain, where stunning views back to Portugal, fresh seafood by the harbour and the hilltop remains of a large Iberían settlement can be enjoyed on a day trip.
Clear blue sea
Portugal has always looked towards the sea. For a day or two, so will you. It was from this rugged, wild Atlantic coastline that for centuries, Portuguese sailors carried cod across the Atlantic from Newfoundland and from which ships set sail to discover new worlds, spread its language and religion and increase its wealth. Up here, these seafaring exploits are evidenced in the palaces and churches which fill the centre of nearby Viana do Castelo and in the coastal windmills, old stone forts and lonely lighthouses which line sandy fishermen pathways. Always to your right is the shimmering blue surface of the Atlantic, lapping at sandy shores.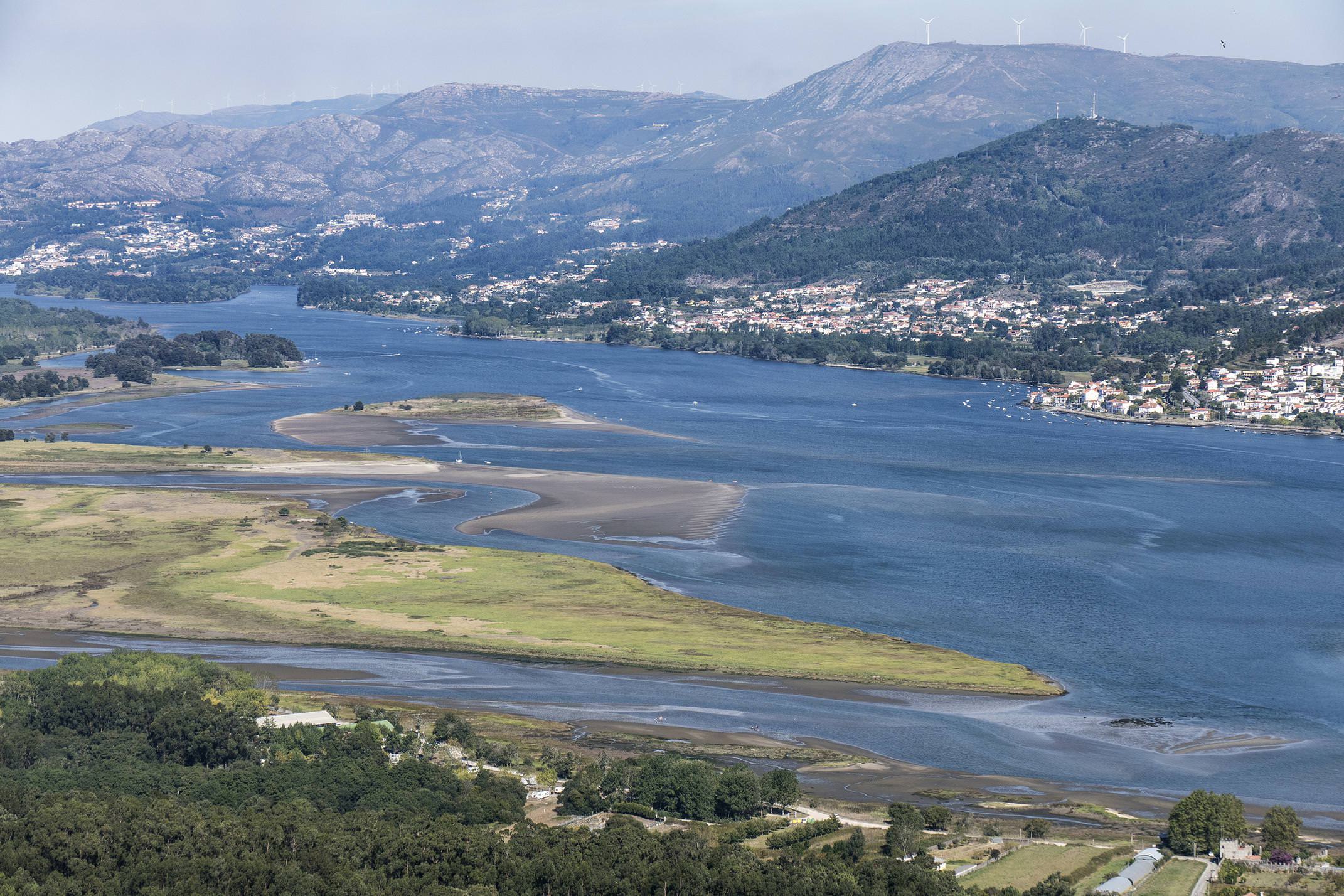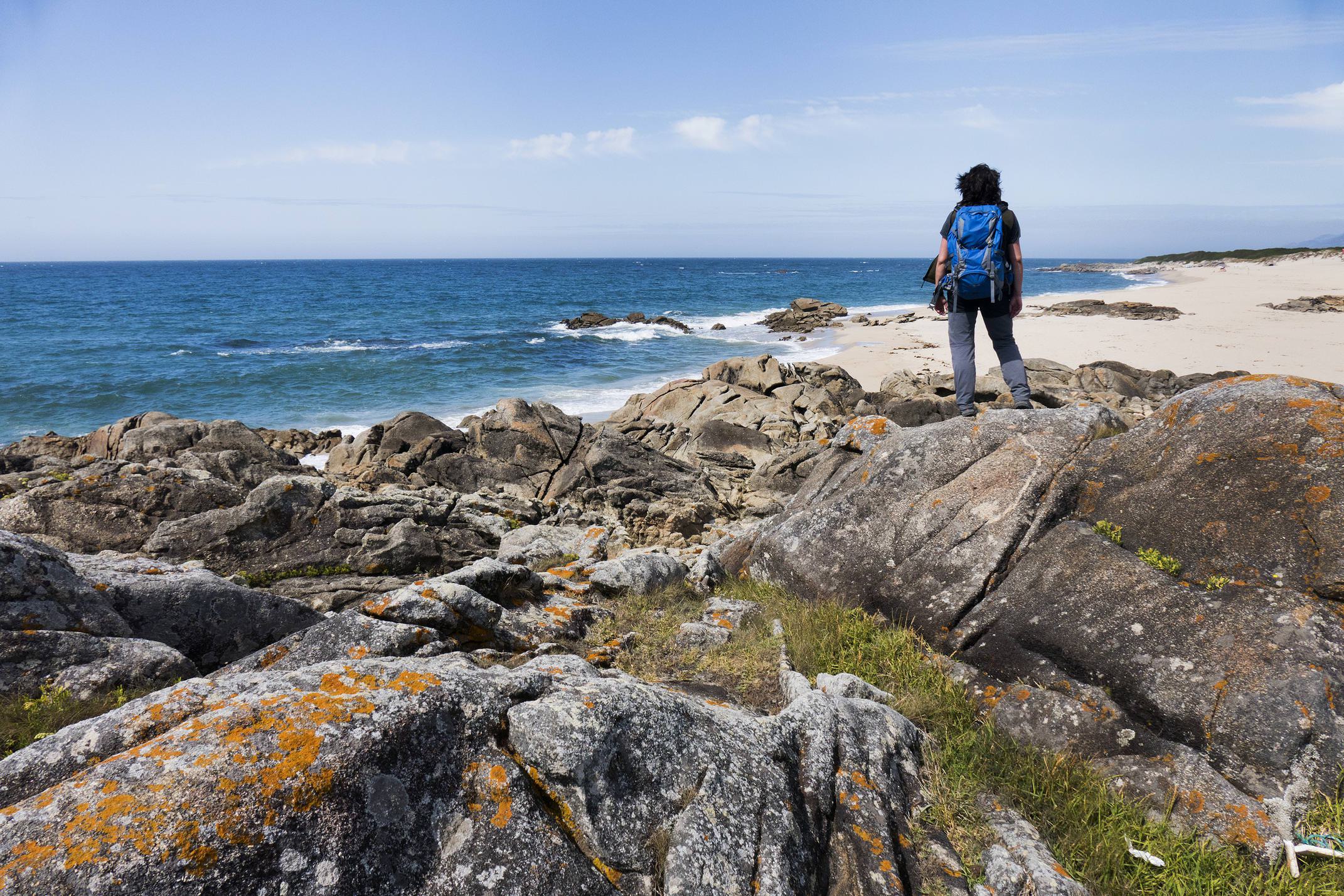 How to visit Minho with Pura Aventura
We'd love to talk to you about Minho. Our walking vacation here is ours and ours alone. It's a curation of what we think are the most spectacular, the most diverse, the most culturally interesting pathways in this little nook of a Portugal few see. As the above suggests, you start in sleepy hills, come down to the pilgrim paths and flowing rivers and wind up on the Atlantic coast, you and the windmills. That's a week or so of pretty good walking in our book.
If you want to add on a few days toasting your trip in Porto or in the Douro valley, let's do that. If you'd rather pick and choose the best walks from the trip and fold them into a bespoke driving vacation in Portugal, we can do that too. Take a look at the trip ideas below and let us know.
North Portugal Inn to Inn Walking Vacation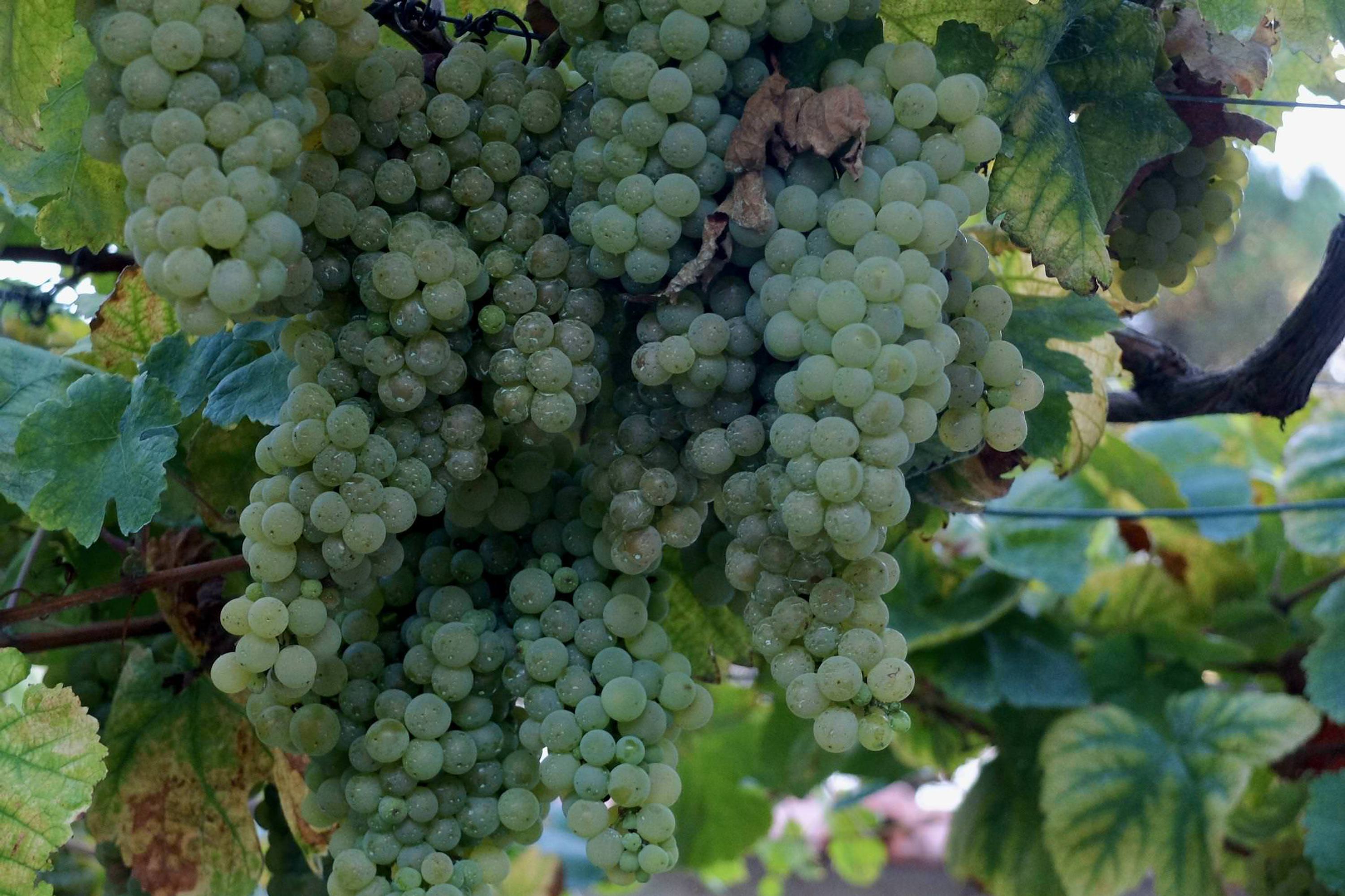 When: Apr-Jun; Sep-Nov
Price: $2,300 per person
Duration: 10 days
Walk through timeless mountain valleys, chat with passing pilgrims, drink wine by the river and stroll past Atlantic dunes in Portugal's peaceful north.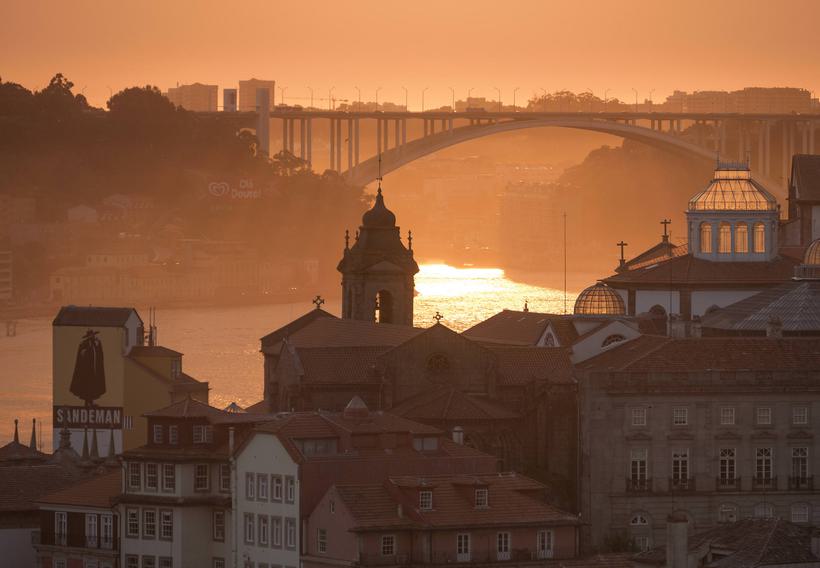 Self Drive
Great Road Trips: Portugal from Porto to Lisbon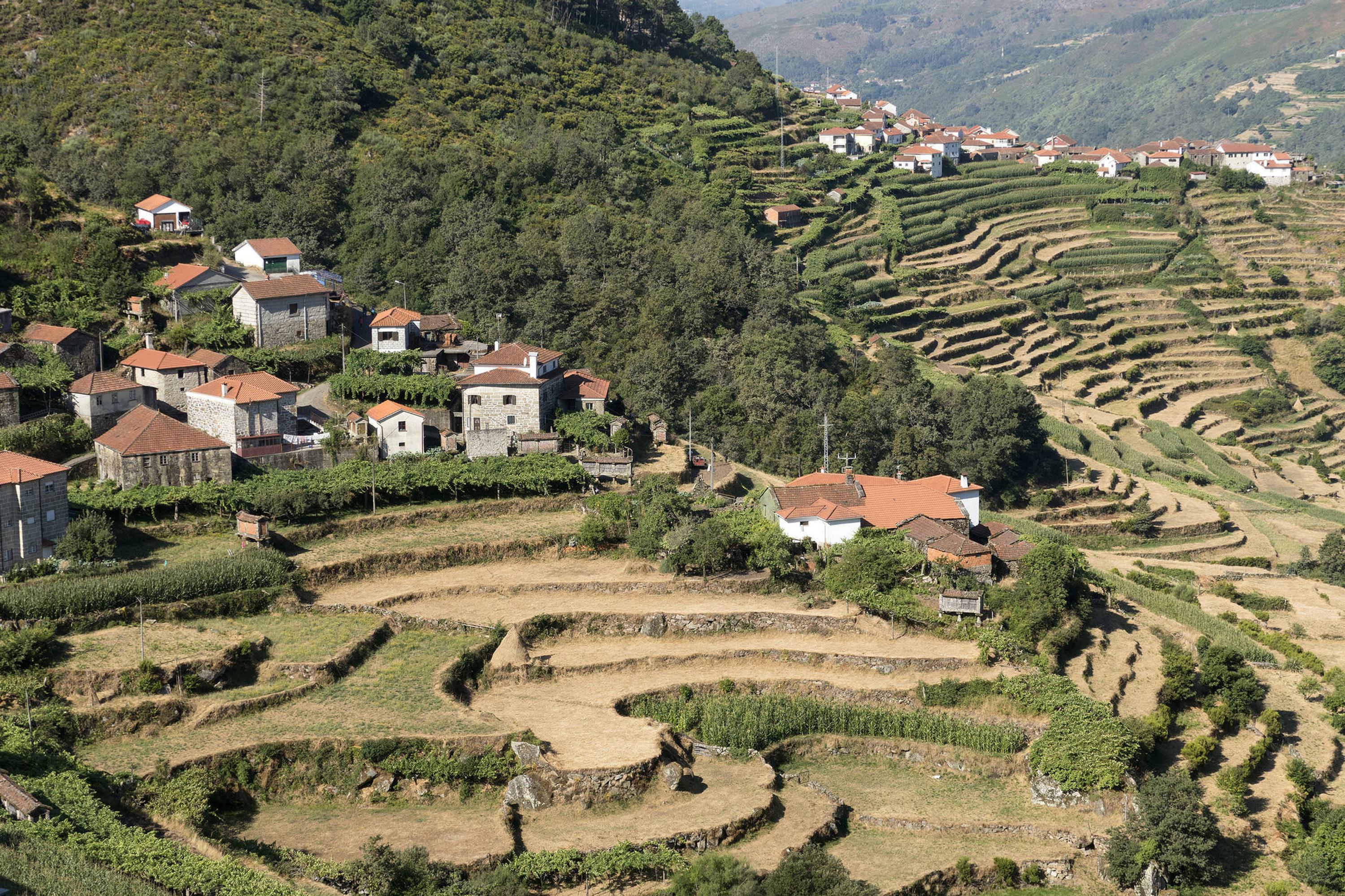 When: Apr-Jun; Sep-Nov
Guide Price: $5,250 per person
Guide Duration: 23 days (can be longer or shorter to suit you)
Between two great cities unfolds a sunny and scenic journey into the heart of Portuguese culture, food, wine and history, shared by locals and tailored to you.
Travel with Pura Aventura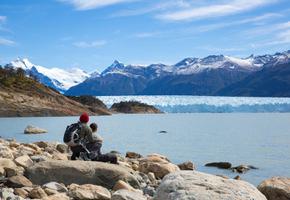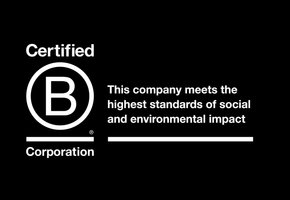 We are one of the first UK travel companies to be certified B Corp – regarded by The Independent as the premier sustainability certification, and described by Which? as "meeting the highest standards of social and environmental performance".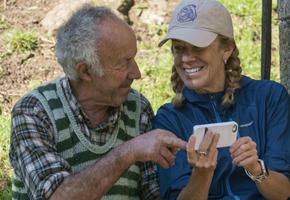 Award-winning Travel Positive