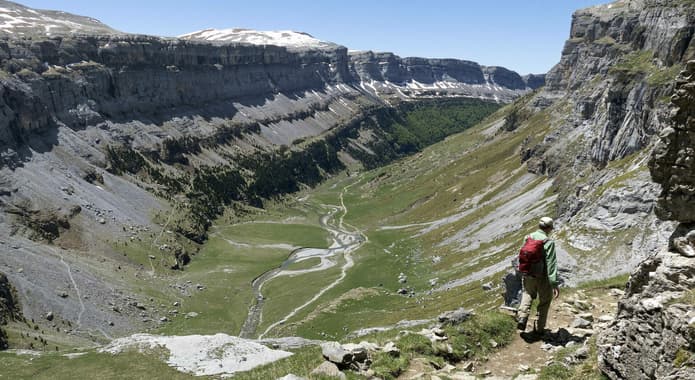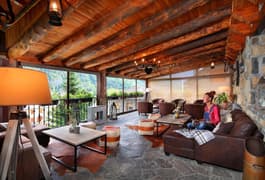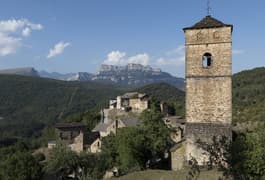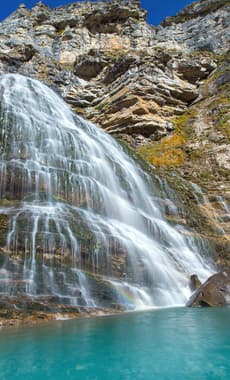 Pyrenees Inn to Inn Walking Vacation
Reconnect with the great outdoors in the Pyrenees, where stunning landscapes, remote hamlets and cosy hotels make for a varied week of world-class walking.
Plunging gorges, green valleys and cascading waterfalls, together with birds of prey, ancient churches, local artisans and delicious food make this much more than just a great walking holiday. Our exclusive route immerses you in the natural and historic beauty of the mountains, combining days of inn to inn walking without your rental car with centre-based hiking with the freedom of your vehicle at hand. We take care of the practicalities so you can simply enjoy the beautiful walking.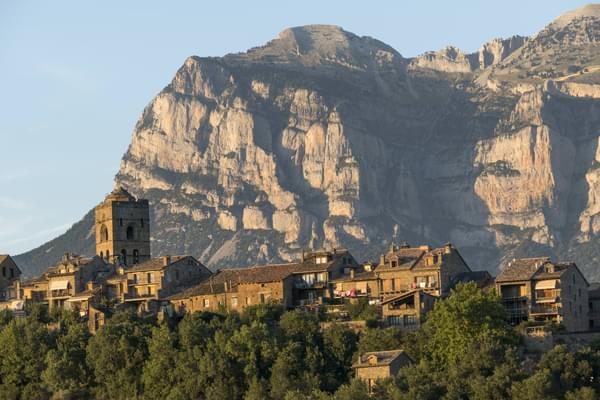 1 of 8
Day 1 - Settle into a medieval town in the mountains
You begin at your choice of airport or station, from where you drive into the heart of the Pyrenees and the medieval town of Aínsa. Stay in a charming hotel right on the atmospheric main square.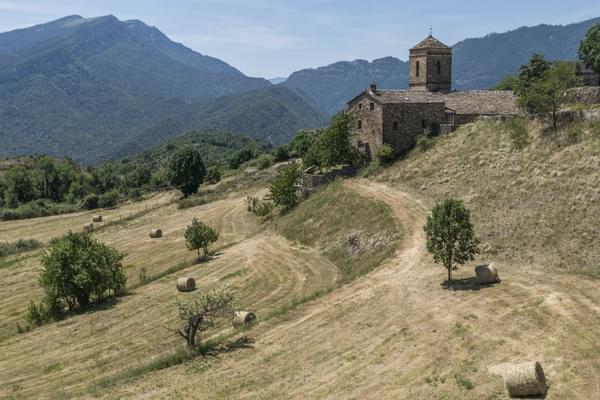 2 of 8
Day 2 - Follow ancient trails through the foothills
Our local host will run you through your trip and take you to the riverside trailhead. Follow ancient paths in sunny foothills and past spectacular rock formations to a mountain hamlet.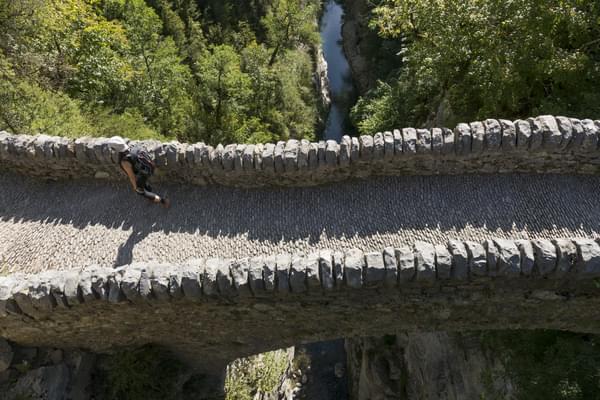 3 of 8
Day 3 - Walk along the Añisclo Gorge
Panoramic views across high peaks open up this morning before you enter the dramatic Añisclo Gorge. Thick forest covers the narrow valley walls over a pristine river full of pools and waterfalls.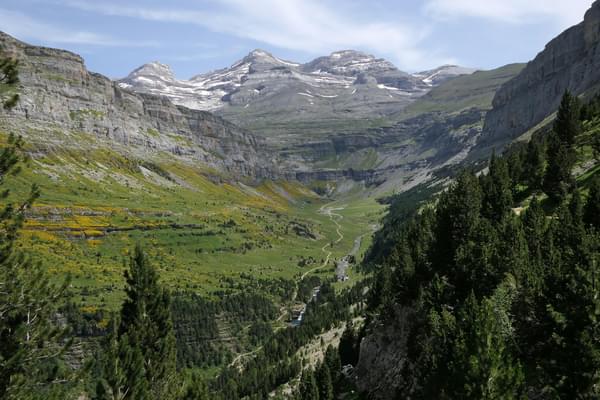 4 of 8
Day 4 - Experience one of Spain's greatest hikes
Spectacular scenery keeps coming as you hike in the heart of Ordesa National Park. Soak in the stellar views of the great canyon, hushed forests and hurried waterfalls.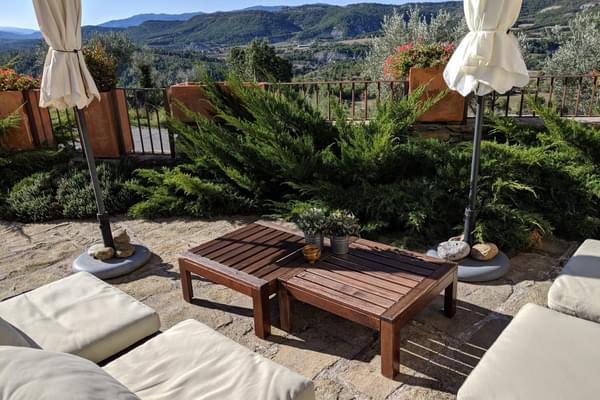 5 of 8
Day 5 - Put your feet up, or keep exploring
By now you've earned a rest day, and you have a beautifully quiet inn from which to do so. Equally, you have more trails at hand, plus opportunities for watersports or eBiking.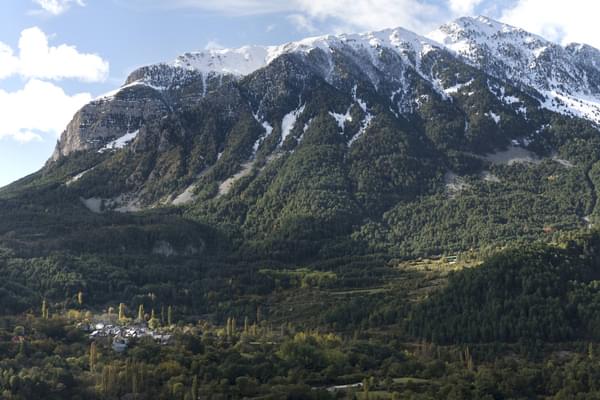 6 of 8
Day 6 - Explore your next Pyrenees valley
You now swap valleys to follow peaceful paths between pretty villages, lush pastures and stout farmhouses, with wide views of the surrounding peaks.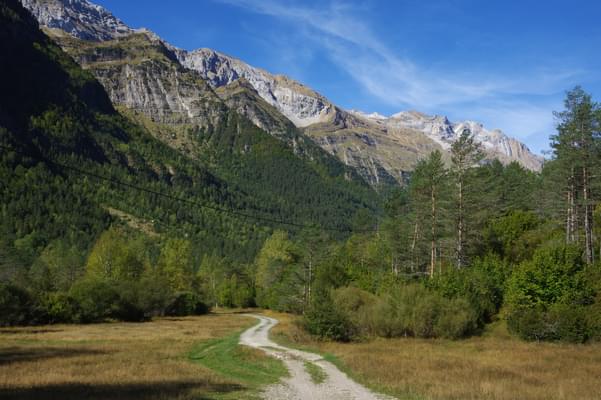 7 of 8
Day 7 - Walk in a remote glacial valley
Your final walk leads through the open prairies and remote black pine forests of the Pineta Valley, carved in the foothills of Monte Perdido by ancient glaciers.