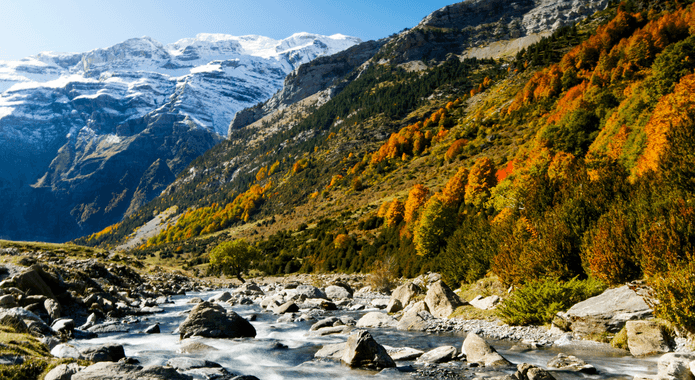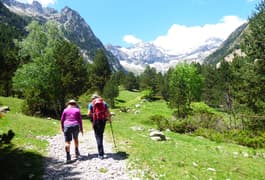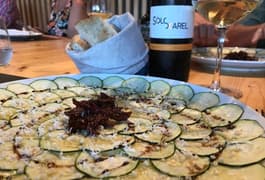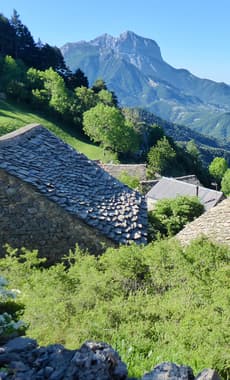 Walking Highlights of the High Pyrenees
Blend guided hikes with a choice of self-guided trails in two grand national parks, where the scenery is stunning, the hospitality warm and the food truly delicious.
This walking vacation explores two of Spain's oldest and grandest national parks; Ordesa and Aigüestortes, the very best places to hike in the Pyrenees. You have a choice of easy, moderate and challenging self-guided walks, blended with two days of off-the-beaten-track discovery with your private guide to make sure you leave knowing something of the area and the unique ways of life of the mountains.

On the way, you stay at two delightful hotels and will enjoy the rich hospitality of the Pyrenees, from the engaging company of our local partners to some truly delicious homecooked meals.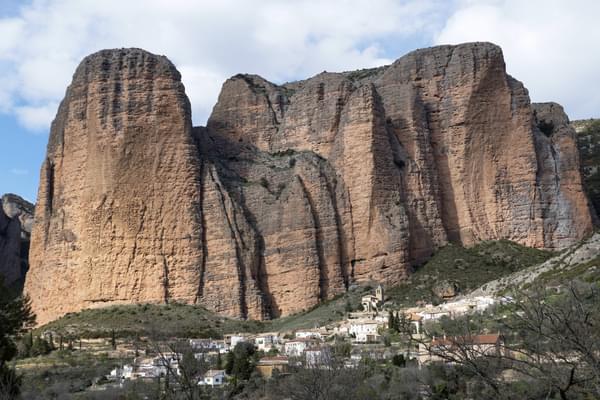 1 of 8
Day 1 - Hike below the red towers
You begin at Zaragoza, reached by high-speed train from Madrid or Barcelona. Drive north to hike a circular trail at the iconic towers of Riglos, then settle into a B&B in a medieval Pyrenean town.
2 of 8
Day 2 - Explore a remote valley with your guide
Your guide is with you today on an off-the-beaten-track hike up near the French border - a great introduction to the geology, nature and ways of life in the mountains, with fantastic scenery.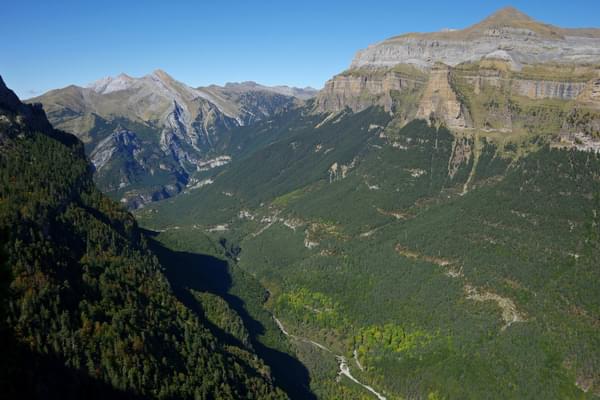 3 of 8
Day 3 - Walk in the Ordesa Valley
One of Spain's great hikes awaits today, with refreshing waterfalls, pretty forests and stellar views across the Ordesa canyon. Later your efforts are rewarded with a Michelin-starred tasting meal.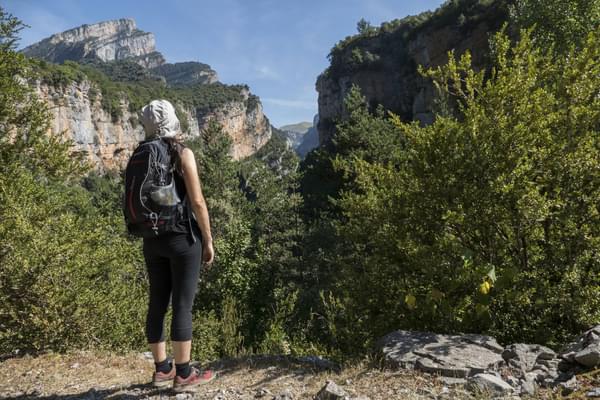 4 of 8
Day 4 - Choose your self-guided walk
Today brings a choice of hikes in the lesser-known valleys of Ordesa. As with each day you have details for easy, moderate and challenging options, all within short drives of your hotel.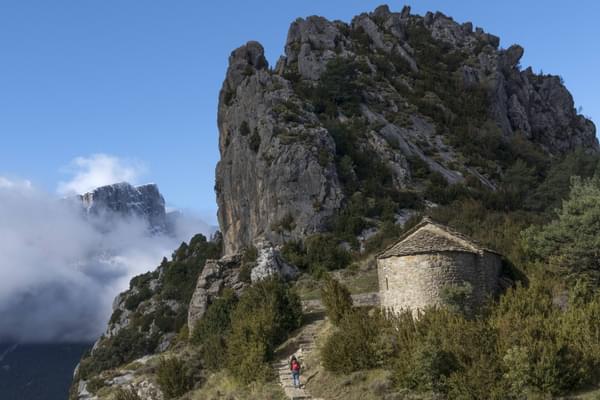 5 of 8
Day 5 - Blend short hikes en route to Catalonia
You now travel east from Aragón into Catalonia, with short walks based on Bearded vultures, Romanesque chapels and river valley views. A delicious meal at your boutique hotel awaits.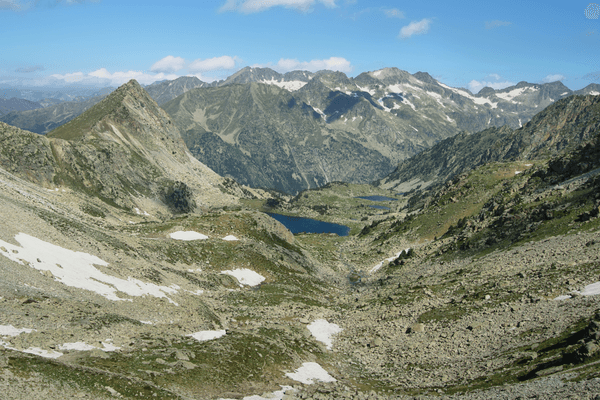 6 of 8
Day 6 - Explore Aigüestortes with your guide
Another guided day showcases the glorious mountain scenery around Aigüestortes NP. Hike in the foothills, explore high alpine glacial lagoons or summit a 3,000m peak for incredible views.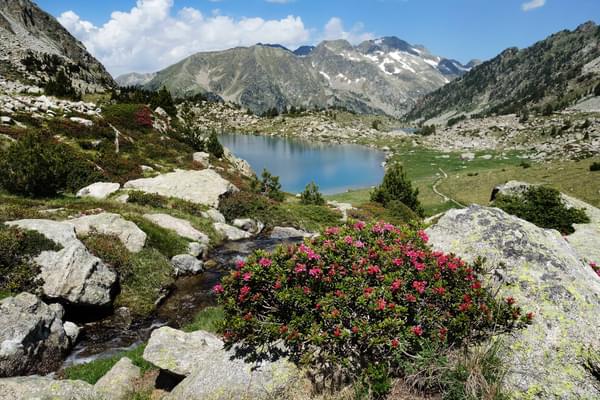 7 of 8
Day 7 - Follow a self-guided trail in Aigüestortes
Aigüestortes is named after its 'twisted waters'; waterfalls, mountain streams and glacial lakes nestled amid black pines and granite towers. Explore its quieter and more scenic western side.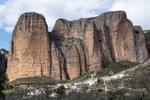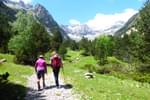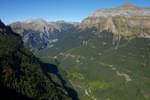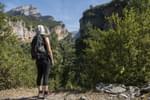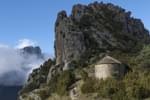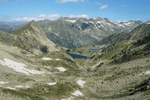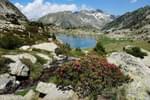 Travel Positive in the Pyrenees
Your trip will have a positive impact on the places you visit and the people you meet:
We love thriving communities. Because every hotel you stay at, guide you meet, and place you eat helps support a strong local economy, your travels help to protect the rich culture and communities of the Pyrenees.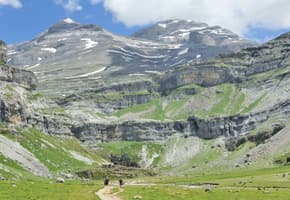 We love walking in beautiful nature. This vacation explores two of Spain's oldest and grandest national parks, helping to create an economic imperative to keep them protected and keep them beautiful.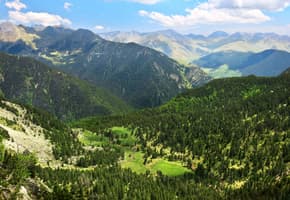 We love our planet and want to explore responsibly. We measure the carbon footprint of your trip from your front door and back, then invest in growing trees in the tropics sufficient to absorb twice the carbon.