Spain Family Adventures
Bring the family together with an active vacation in the mountains and meadows, peaceful beaches and rushing rivers, of northern Spain. Guided experiences, freedom to explore, complete local support and characterful hotels. All trips can be combined and start from Madrid or Barcelona.
Spain Family Adventures
Connect with nature, and with each other, in Spain's beautiful north.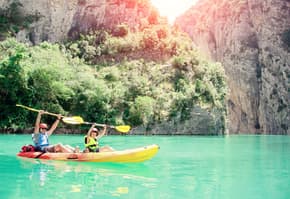 Activities Enjoyed Together
There's a precious time in family life when what you and your children enjoy coincides. Screens are set aside, and memories are made together: watching vultures up close, rafting the river, or jumping into the pool after a glorious hike in the hills.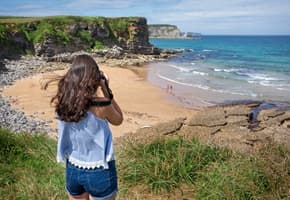 Striking the Right Balance
Our vacations reward active adventure. But we know there's a balance to strike between structure and the independence to slow down and set your own course, between getting out and exploring without having to change hotel every other night.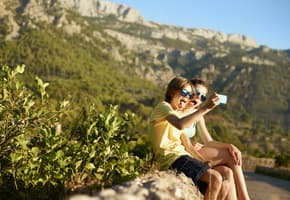 No two families are the same, so no two Spain family vacations need to be the same. We have endless ways to tailor your trip, such as indulging certain passions, adding activities or helping you to mark special milestones or birthdays in style.