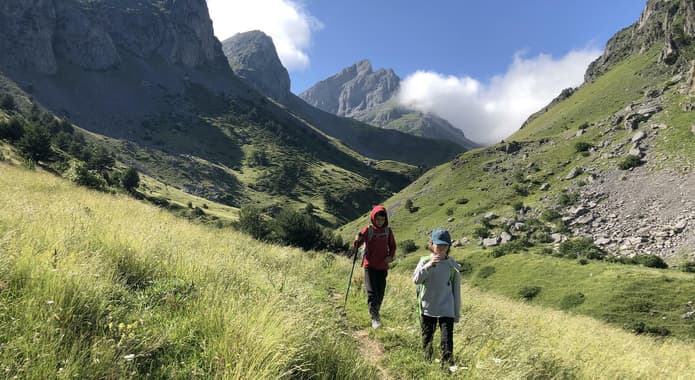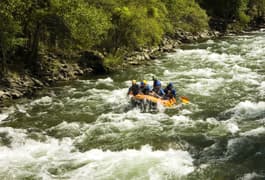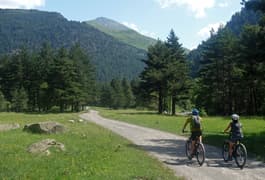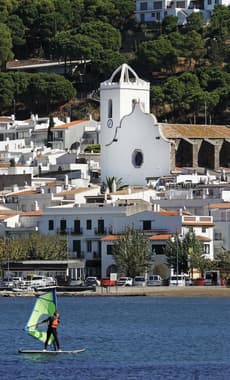 Mountains to Med: Northern Spain Family Adventure
From the peaks of the Pyrenees to the coves of the Costa Brava this fun, active, family holiday has everything you need to keep the whole gang happy, together.
From the high Pyrenees to the resolutely Catalan villages of the Costa Brava, this self-guided driving holiday shares our favourite family experiences and offers you the expertise and warmth of our dedicated team of local guides throughout your travels together.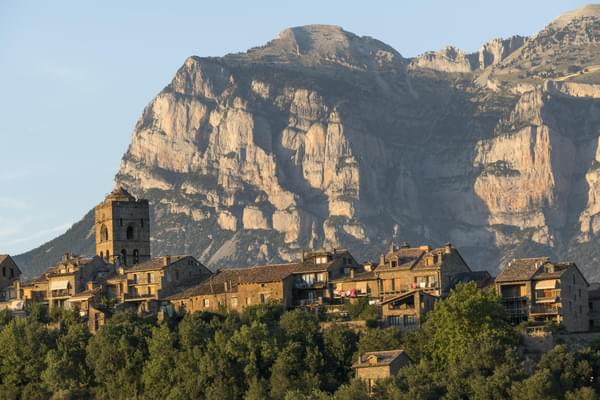 1 of 15
Day 1 - Arrive to the foothills of the Pyrenees
From Barcelona or Zaragoza, reached by high speed train from Madrid, drive to the heart of the high Pyrenees and the medieval town of Ainsa. Meet up with your local co-ordinator.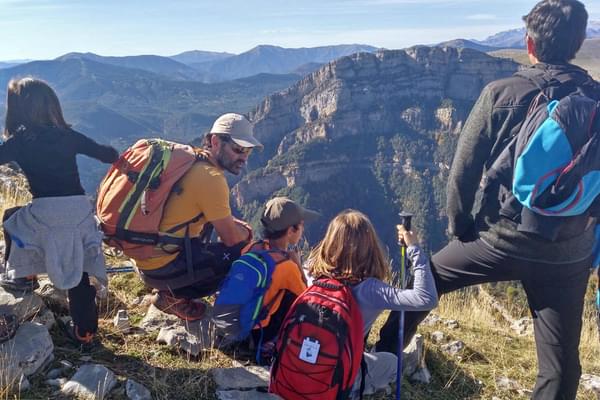 2 of 15
Day 2 - Get introduced to the area by your local guide
Walk in the mountains with your private guide, there are trails to suit all levels and ages, all of them beautiful. Having your own apartment allows flexibility for dinners in and out.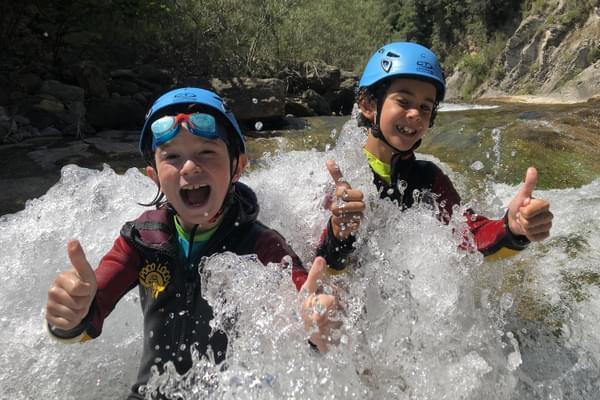 3 of 15
Day 3 - Jump in the water
Jump in the water today with a morning either of canoeing on a reservoir or a more adrenaline-charged session of canyoning. This afternoon is yours to explore Ainsa or enjoy a dip in the river.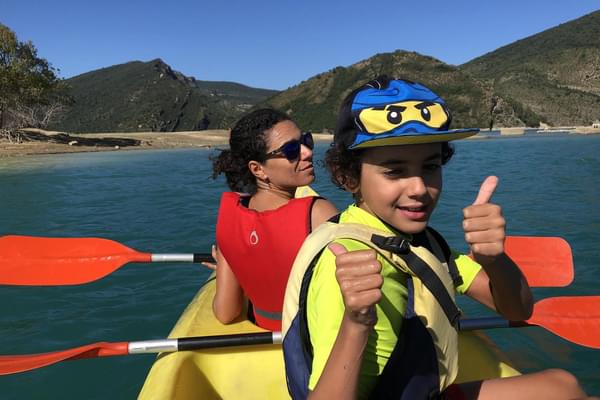 4 of 15
Day 4 - Relax or try a new activity
Day for you to choose your own pace. Choices include anything and everything from relaxing by the pool to hiking, biking, horse riding, canoeing, via ferrata, hydrospeed or even rock climbing.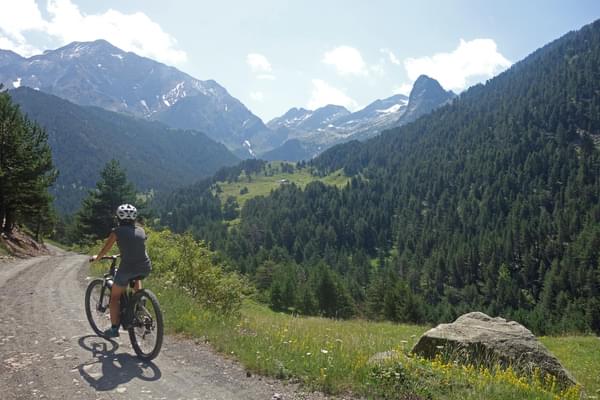 5 of 15
Day 5 - Explore on ebike
Spend your morning e-biking with your guide, a great way to explore the area from a different perspective and with routes available for all levels.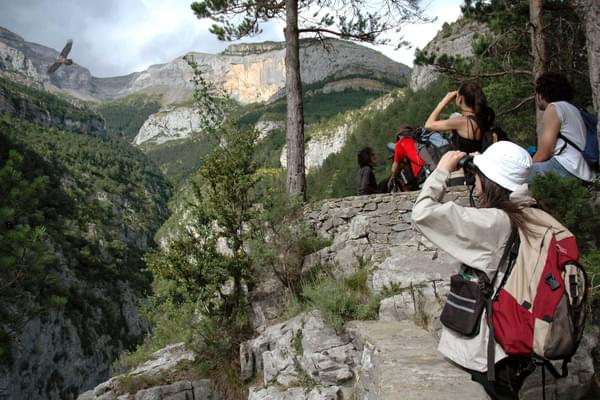 6 of 15
Day 6 - Meet the spectacular Bearded Vulture
Join our expert naturalist guide to discover the beautiful wildlife of the mountains, specifically learning about the conservation efforts to protect the magnificent Bearded Vulture.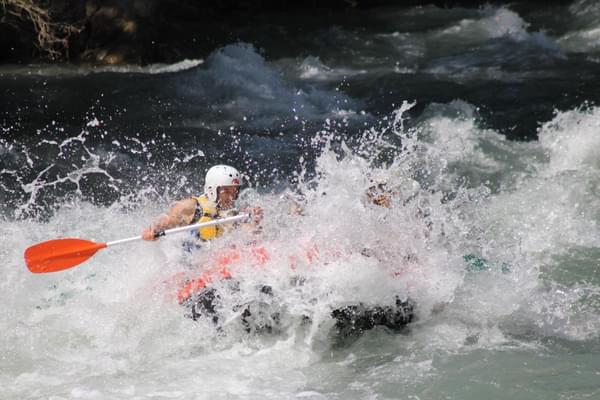 7 of 15
Day 7 - Fun day rafting
A fun day in the water serves as your farewell to the mountains as you choose to either raft or kayak down grade II-III waters. The level of adventure depends on the time of year.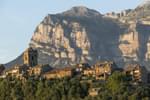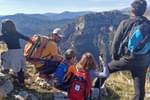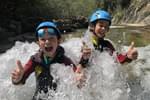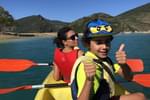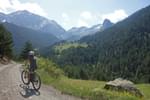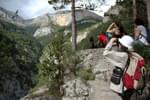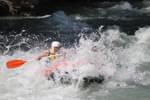 Travel with Pura Aventura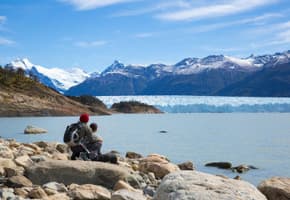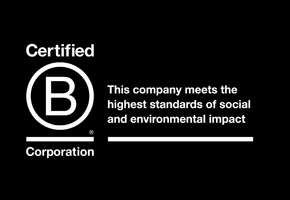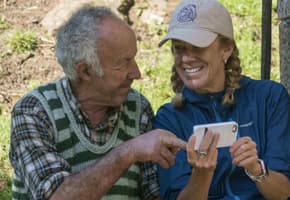 Award-winning Travel Positive