Beautifully Local Vacations
From bustling markets to the peaceful hills, your vacation will be enriched by our partners - the local people who share their traditions, cultures and ways of life with you, exactly as they experience them.
Nothing added, nothing taken away.
Five-star experiences
It wasn't so long ago that we would grade the cultural aspect of each of our vacations out of five. Our intention was to give you a neat snapshot of how immersive the trip figured to be.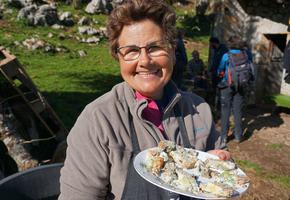 So joining our friend for a homecooked family dinner in the Sacred Valley, visiting the scene of the infamous mine collapse in the Atacama with one of 'Los 33' for company, or joining a mountain shepherd to sample (and smell!) native cheeses matured in the caves of the Picos de Europa - those are all liable to score a high five.
Then there are the subtler, but equally rich, experiences that bring home the distinct ways of life, historical narratives and homegrown essence of each new destination.
That might mean eating your picnic by a medieval chapel in a volcanic crater in Catalonia, spending time with a trailblazing female Amazon guide in Ecuador, or seeing how reforestation is both fuelling a sustainable economy and protecting our planet in rural Nicaragua.
Added to the rest of your vacation, how are they not a five?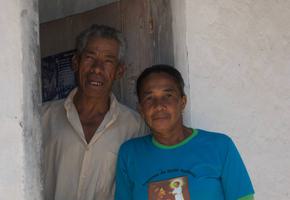 Even in places where people have barely made an imprint, there are unexpected oases of humanity to enrich our travels. As you hike through the sweeping savannas of Brazil's Chapada Diamantina, locals like Mr and Mrs Wilson are there to welcome you into their homestead with a smile, a bountiful spread of food and a cold beer from the solar-powered fridge. Overlooked by prehistoric tabletop mountains, their homes must be some of the most remote on the continent, with all the challenges and privileges that such isolation brings.
Experiencing that must be worth at least a four and a half, right?

Everyone wins
When we realised that any trip we could create with you would be at least a 4 star, we decided it probably wasn't all that helpful as a guide. So when we say that all of our vacations are laced through with authentic cultural experiences and the essential character of the places you visit, they really are. We've done the research and you've just heard half a dozen examples. There are many, many more, wherever your travels take you.
We know from talking to our guests that these sorts of interactions and experiences mean the world to them - stories to tell the grandchildren, pictures to hang on the wall, memories to paste into scrapbooks. Once they've done one trip, they come back for more. The people they meet are central to that.

As well as the profusion of positive feedback we get about our local partners from our clients, it also flows in the other direction. We get feedback from our partners about the travellers who come their way, (almost!) universally positive and underpinned with gratitude.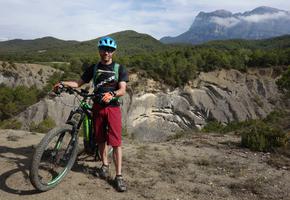 When we get this connection right - bringing travellers and locals together in genuinely meaningful and organic ways - our vacations sing. Culture can flourish without the need for polish or panache. Local identities are strengthened by the very people who sustain, define and modernise them. Fragile ecosystems and their biodiversity are protected by those who take pride in sharing them.
These connections enrich our travels enormously. But we also make sure they enrich the lives of those who welcome you in equal measure.
Everyone wins.
Direct connections
Because we have our own offices in Spain, Chile and Peru, and because we have invested in developing long-term relationships with the majority of our partners, we're able to curate these unique experiences into trips which are more finely-tuned, detailed and personalised for you than if we were to follow a more traditional model of arranging vacations through intermediaries.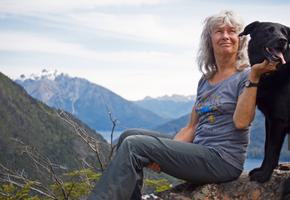 We can pick up the phone and talk directly to Fernanda in sunny Alentejo, or Eric in the tropical forests of Costa Rica, about your vacation, rather than going through the filter of an agency. Our partners can help us adapt things to make your trip more special yet - even down to helping one client propose to his girlfriend in the Picos*. We work alongside them to develop new walking routes, new trip ideas and new exclusive ways for you to experience the special places we are fortunate to share. It also means that more of your money goes directly to the people you meet as you travel.
What's more, by staying in a majority of owner-run guesthouses, you enjoy a richer and deeper connection to the places you visit. From the faces of your hosts to the character of the buildings, and from the flavours on your plate to the wine in your glass, everything feels deeply rooted into its surroundings. There's no sense of shutting the door on your destination at the end of each day.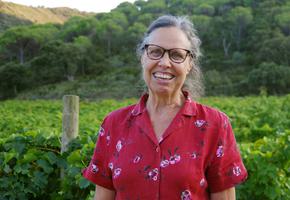 Through this small-scale tourism, money can be circulated within local economies, traditional industries can thrive and new generations, who would otherwise be forced to emigrate to cities in search of work, can instead choose to stay and continue these legacies alongside their family. But that can only happen if we empower you to linger longer in some of these communities, rather than always rattling through them on the way to somewhere else, and broker these introductions to the local people.
All of that, by any measure, is a five out of five. Even if we don't say so anymore.
So let's talk about your vacation - the places you'll go, the things you'll do and, naturally, the wonderful local people you'll meet.
*she said yes, fortunately
5 Great Places to Meet the Locals