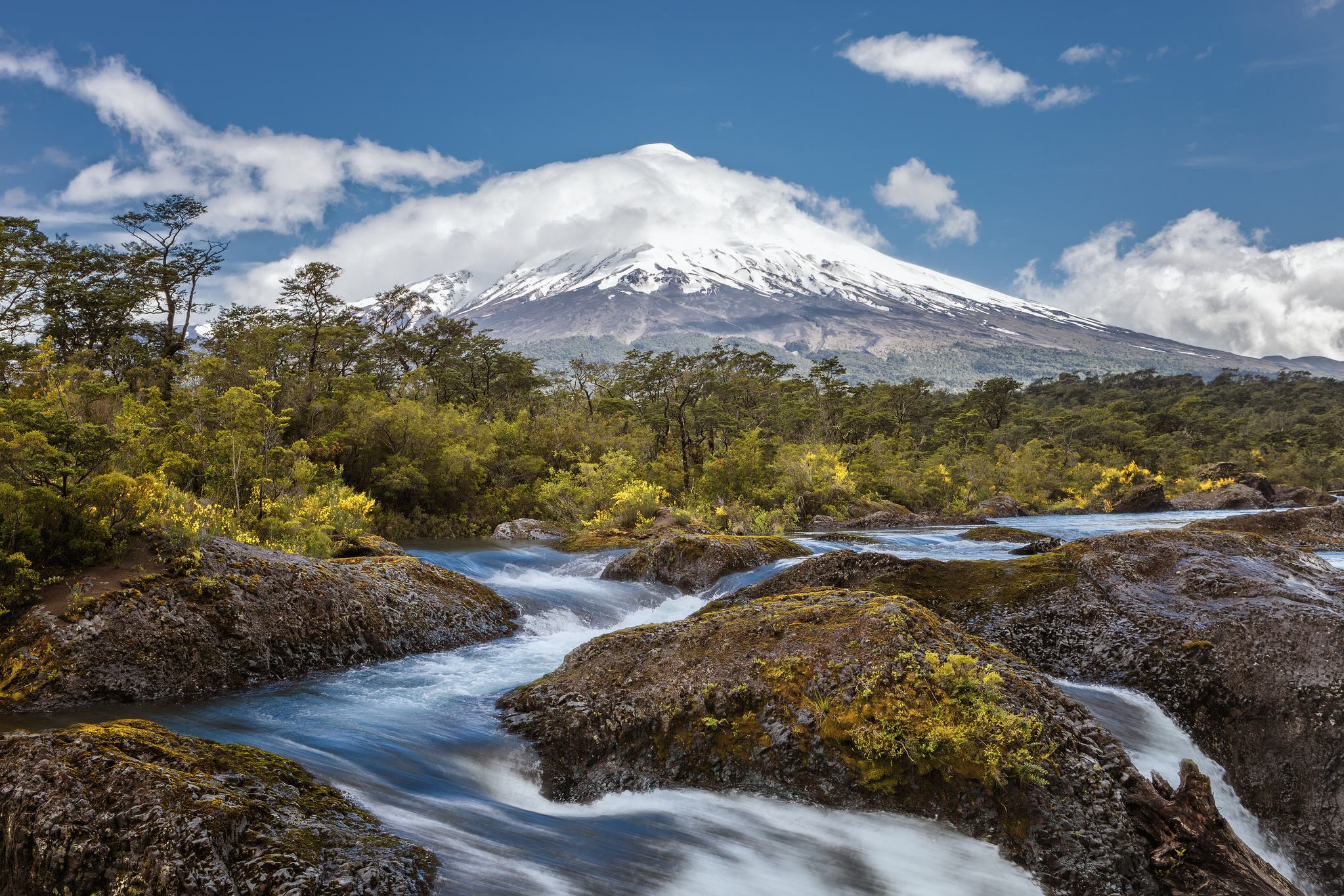 Chile
Road Trips | Walking Holidays | Tailormade Tours



Chile FAQs
When is the best time to visit Chile?


Assuming you want to visit Patagonia as part of your holiday, the absolute best time to visit Chile is October to April.

Spring on the Carretera Austral

This is when Patagonia is at its beautiful best, starting with the colourful onset of spring and moving through high summer into the red leaves of autumn. Days are long, the landscapes are increasingly green and lush, Cape Horn cruises are a-go and, in the main, the weather is as stable as it'll ever get down here.

If you are thinking about visiting Torres del Paine, keep in mind that it gets pretty busy in the summer, particularly in January and February when the Chileans are on their holidays. Going earlier or later can make all the difference. Crowds are rarely going to be an issue along the Carretera Austral, but the lodges we use are wonderfully small, so plan well ahead.

Of course, you can very well visit Chile outside these 'peak' months. Even in Torres del Paine, there are often pockets of calm, if a little cold, weather in the depths of winter.

Away from Patagonia, the grape harvests happen throughout the Central Valley and winelands area around March time, making this a good sweet spot to aim for if you're headed there.

The Atacama's flowering desert

Up in the north, the Atacama Desert is a year-round destination. There are a couple of windows of opportunity around Copiapó in the north – our 'off the beaten track' version of the Atacama. From late November through February, whale watching cruises depart from the coast in search of Blue, Fin, Humpback and Minke whales, as well as Orca and Bottlenose Dolphins.

This area is also famous for the striking flowering desert, when miles and miles of scrub in one of the driest places on earth is suddenly covered with a carpet of wildflowers, some 200 different species. It doesn't happen every year, but to give yourself a chance of seeing it, you want to be here between early September and early November. Our Atacama & Patagonia Off the Beaten Track Holiday is a great starting point for any trip there.
What's the best way of getting off the beaten path in Chile?


"Some of the best places to go off the beaten track in Chile are: Patagonia's Carretera Austral, Huilo Huilo in the Lake District and Copiapó in the Atacama Desert."


There are three main 'on the beaten track' areas in Chile that attract a great deal of tourists in high season – the region around San Pedro in the Atacama up north, Puerto Varas and the surrounding Lake District in the middle and Torres del Paine down in southern Patagonia. Together they give you a slice of the geographical variety that Chile is famed for: arid desert, great lakes, thick forests, granite mountains, rolling pampa and immense glaciers.

There's certainly no need to avoid any of these areas if you have your heart set on them, but it does pay to think carefully about when to go and how to mix the headline sights that you'll certainly want to see, with ways of getting off the beaten track and away from the other tourists. If you're interested in that, just click through to each place on the link above.

They are all brilliant travel destinations, so naturally blessed with scenery you can't see anywhere else. Let's get do them justice.

Scenery on Chile's Carretera Austral

Equally, there are some alternatives that, as well as attracting far fewer crowds, bring their own unique experiences that often elevate them above their most illustrious counterparts.

Down in Patagonia, the national parks, icefields and small communities of the Aysén region are connected along the Carretera Austral, brought together in one of the world's great road trips. A three-week holiday brings all the diversity and glorious views that you get in Torres del Paine, but with a greater sense of local culture, a stronger connection with local people and a more profound sense of journey and independent discovery.

Trip idea - Great Road Trips: Patagonia's Carretera Austral

For many, it's something to file away in the 'off the beaten track' section. For us, it's our backyard and the vast majority of our Patagonia trips share this beautifully unspoilt slice of Chile, some weaving back and forth across the border into Argentina.

Remote lagoon near Copiapó

Up north, the lagoons, sand dunes and mining communities around Copiapó provide a truly great alternative if you want to visit the Atacama Desert away from the crowded areas.

You may not be familiar with it by name, but you may have heard about the flowering deserts which often carpet the world's driest non-polar desert with colourful wildflowers in spring. If it's going to happen, Copiapó is the place to see it.

And then there's the Los 33 miners of the San Juan mine, who spent 69 days trapped underground in 2010. You can visit the mine and even have a guided tour with one of them if we time it right.

Trip idea - Atacama & Patagonia: Off the Beaten Track

Siete Tazas, Central Valley

In the centre, there's plenty to do, see and experience beyond Puerto Varas. We are particularly fond of the Huilo Huilo reserve, part of a unique and little-explored ecosystem in the Patagonian temperate rainforest territory, set right in the Andes, and also Pucón further north in the Lake District. Both are terrific activity hubs. Keep going north and you're into the winelands south of Santiago.

In short, there's more than enough to make a truly memorable off the beaten track central Chile road trip, particularly recommendable for second-time visitors looking to get more under the skin of Chile and its diverse cultures, cuisines and communities.
Is Chile a good destination for a family holiday?


As our own children will testify to, for active and adventurous families, Chile can be a terrific place for a family holiday.

Patagonia National Park

We use those experiences on our own trips as the blueprint for our family holidays in Chile. We could say much more here, but it's probably actually easier for you to have a look at our Hidden Patagonia Family Adventure and then get in touch with us if you think it has the makings of a truly special holiday for you and your family.

Everything is tailormade, so don't worry if you want to switch up any details – it's really a starting point your own unique trip.

One thing to keep in mind is that the austral seasons are the opposite to ours – so our summer is their winter and vice versa. If you want to go to Patagonia, you are probably looking at the period around Christmas or Easter as your best windows of travel. The Atacama is much more of an all-year destination and can combine really well the skiing in the Andes in the height of Chilean winter, being our summer of course. Let us know if that's more your sort of thing and we'll send you over an example proposal to consider.
Where are the best places for walking in Chile?


"Among the best places for walking in Chile are Torres del Paine, the Aysén region in Patagonia and, perhaps surprisingly, the Atacama Desert."

Down in Patagonia you have Torres del Paine National Park of course, the Hollywood star of Chile's protected reserves. Whilst many strike out on the multi-day W trek, staying in refuges en route, our guests almost universally prefer to enjoy day hikes out into the park, retreating to the comforts of a modern lodge overlooking mountains and plains.

Laguna Azul, Torres del Paine

Following this approach we suggest two options – either stay in an 'all-inclusive' lodge and do your walking as part of a small group each day. Or have your own 4x4 vehicle and follow our self-guided walks as part of a longer road trip through Patagonia. The latter offers much more freedom to take yourself off into the lesser-visited parts of the park, as well as doing the highlight hikes at your own pace.

Trip idea – Torres del Paine to El Chaltén: Drive & Hike

Despite Torres del Paine being a world class walking destination, most of our 'walking' trips to Patagonia actually take our guests down the Carretera Austral highway on a self-drive holiday.

Hiking in Patagonia National Park

The major advantage of this is that you can enjoy an even greater variety of day walks, from temperate rainforests and arid valleys to rewilded grasslands and basalt mountain, whilst forging a greater connection with the people and cultures of Patagonia than is possible in Paine.

You get all the great hiking with some really memorable experiences – how about anchoring up in the icefields for a night on a privately chartered boat? - and get to stay in a collection of beautiful small hotels and lodges, hosted by local people and eating local food.

Our Carretera Austral Road Trip holiday does a great job of showcasing what you can expect. Please do let us know if you want more details or to talk through a personalised proposal.

Outside of Patagonia, there's scenic walking to be hand throughout the centre, in forests, around lakes, up volcanoes and through vineyards. Our Hidden Treasures of Central Chile Road Trip ties these together for you.

Summiting Toco Volcano, Atacama

Up in the Atacama, whilst not really a traditional 'walking' destination, we usually structure trips to give you a couple of opportunities to get out and explore on foot. Two notable hikes take you firstly along old Inca pathways into wide valleys and past farm terraces between dusty villages, and up Toco Volcano for memorable views into Argentina and Bolivia.

If ever there was a walking trip to showcase the variety between north and south Chile, our Atacama to Patagonia: Walking & Wine Holiday might just be it. Take a look and see what you think. As always, our trips can be adapted to suit you down to the last detail.
What are the best road trips in Chile?


"Chile's best road trips can take you down Patagonia's Carretera Austral, from Torres del Paine to the Perito Moreno Glacier in Argentina and from the Lake District to the Atacama via the central winelands."


Driving a 4x4 down Patagonia's Carretera Austral is not just one of Chile's great road trips, but one of the great road journeys of Latin America.

Driving along Chile's Carretera Austral

We could wax lyrical about the diversity of landscapes – from temperate forests and hanging glaciers to rewilded grasslands; basalt mountain amphitheatres and glacial lagoons to the great icefields – or about the extraordinary warmth of the local people and their priceless hospitality.

But actually, from 20 years of sharing the Carretera Austral, this quote from a recent Pura Aventura guest quite brilliantly encapsulates the spirit of Chile's Southern Highway:

"If you are independently minded, don't mind driving on unpaved roads, are not expecting a sun tan or to stumble upon a celebrity chef, but are open to trying new things – give it a go! You will meet genuinely friendly and welcoming locals, in a region where your smartphone will be delightfully redundant."

Trip idea – Great Road Trips: Patagonia's Carretera Austral

If you love the idea of the Carretera Austral and have more time to explore, then why not consider a two-part road trip with time in Torres del Paine, criss-crossing over the border onto Argentine Patagonia's iconic Ruta 40 highway? Take a look at the trip idea below if that's of interest. As always, the trip will be tailored to you if you want to tweak, lengthen or shorten the route.

Trip idea - Route of Parks: Our Ultimate Patagonia Journey

Away from the south, we'd be keen to talk to you about our new off the beaten track driving trip from Chiloé and the Lake District, up through the winelands and Valparaíso to Elquí Valley and the Atacama Desert.

Meeting the Mapuche people

If you're into your food, the trip passes through some of Chile's real culinary hotspots. If you love good wine, you'll be at home in a number of outstanding wine regions. If you love making a real connection with the locals, you'll have ample opportunity to meet the people of Chile – wine producers, fishing folk, Mapuche craftspeople, miners and more.

For the wildlife lovers, there's the chance to see penguins, dolphins and whales in the north and anyone with even the slightest appreciation of nature will be moved by the sheer diversity of landscapes linked together, from conical volcanoes and thick forests to sunny vineyards and immense sand dunes.

If you're intrigued, please have a look at our Hidden Treasures of Central Chile Road Trip and get in touch if you'd like to see a full proposal.
What is Chile's Route of Parks?


Chile's Route of Parks is a groundbreaking tourism conservation project linking 17 national parks across 2,800km of Patagonia, from the Lake District to legendary Cape Horn, via the remote beauty of the Carretera Austral, the twisting glaciers of the icefields and the mountains of Torres del Paine.

The name is evocative and the numbers impressive. The scale is mind-boggling, overwhelming; the length of the route is the equivalent of driving from London to Moscow. The area covered is bigger than Iceland, Portugal and Bulgaria and is more than double the size of Costa Rica.

Trip idea - Route of Parks: Our Ultimate Patagonia Journey

Kris Tompkins, Route of Parks European launch with Pura Aventura

But at its heart, the route is the culmination of a very personal and improbable ambition, realized over time thanks to extraordinary perseverance, dedication and a sheer love of Patagonia on the part of Douglas and Kristine Tompkins and likeminded partners.

Douglas Tompkins was the founder of the hugely successful North Face and Espirit outdoor clothing brands. Kristine Tompkins was the CEO of well-known adventure clothing brand Patagonia. They married in 1993. Along with their partners, the Tompkins Foundation has protected over 130,000 km2 of land in Chile and Argentina. That's basically Greece.

Patagonia National Park

The project protects precious land from the destructive forces of large-scale cattle rearing, mining and oil extraction, for the benefit of all; the wildlife, the locals and visitors alike. Rewilding efforts have returned guanacos, pumas, huemul deer and foxes to their natural habitats. Eco-tourism offers ranchers a more sustainable and lucrative source of income, and a sensitive and considered way for us all to experience these wonderful environments and allow future generations to follow in our footsteps.

It was therefore with immense pride that Pura Aventura hosted the official European launch of the Route of Parks in September 2019, welcoming Kristine Tompkins to London to discuss her decades of conservation work and help us celebrate two decades of thoughtfully tailoring travel to this beautiful part of the world.
What are Chile's best wildlife experiences?


"From sightings of whales, dolphins and penguins along the coast, to glimpses of puma, rheas and soaring condors in Patagonia, Chile is probably one of Latin America's most underrated wildlife destinations."

Chile is the only major South American tourism destination without huge swathes of tropical jungle or wetlands within its borders. But what Chile lacks in these, it makes up for in great grasslands, high mountain habitats, some of the world's few remaining Valdivian temperate rainforests and a 4,000-mile coastline which laps the shores of desert in the north and glaciers in the south.

Granted, you're unlikely to come here solely for the wildlife, but all those great landscapes that we associate with Chile are home to some very special creatures.

Elephant seals in southern Chile

After all, the BBC do not make their much-feted wildlife documentaries without having a tangled web of wildlife storied to weave together.

In 2015, their three-part series work everyone up to treasures held within Patagonia: Earth's Secret Paradise. From stealthy pumas stalking lonesome guanacos to condors rising on the morning thermals and from the aerial acrobatics of duelling hummingbirds to the quarrels of lumbering elephant seals on the coast, the show shone a light on the sheer diversity of creatures who make their home in this most diverse of border-straddling regions.

Trip idea - Route of Parks: Our Ultimate Patagonia Journey

Guanacos in Patagonia National Park

We're fortunate enough to have experienced many of these sorts of moments ourselves and are privileged to be able to share a little slice of it all with you.

Working closely with our partners from Tompkins Conservation - the team behind Patagonia's brilliant Route of Parks project - and through a collection of outstanding day hikes and guided experiences, we're able to bring the wilder side of Chile and Argentina right to the front and centre. It's all yours to go and see what you can find.
Which countries combine best with Chile?


In theory, any of South America's major destinations, from Peru to Brazil, the Galápagos to the Amazon, are easily connected to Chile by taking to the skies. But not being fans of airport lounges and long transit days, we're most enthusiastic about the myriad ways you can hop back and forth overland into Argentina, or cross from the Bolivian altiplano into the Atacama.

Argentina is the one we want mainly want to focus on here though, and in particular the opportunities to cross through the Andes down in Patagonia.

Piedra Parada, Argentina

It actually can help to think of Chilean and Argentine Patagonia as one contiguous land mass, separated in the main by the spine of the Andes running right down to the bottom of the continent.

There are several opportunities to cross from east to west and back again, some fairly well known, others quite remote and barely used by foreign visitors. The latter nearly always make for more interesting and scenic connections without any of the red tape and headaches that you're probably imagining right now as you read this. It's actually all very simple if you have the right support.

What this means for you and your travels is that you have choices. In the northern half of Patagonia, you can choose to travel down the Chilean side on the Carretera Austral, or down it's Argentine counterpart – the Ruta 40. Or, you can weave between the Andes for a good look at both sides of the border.

Trip idea - Great Road Trips: Patagonia's Carretera Austral & Ruta 40

Hiking from El Chaltén, Argentina

In the far south of Patagonia, we think it makes complete sense to bring together Torres del Paine in Chile with El Chaltén and the Perito Moreno Glacier in Argentina into a driving trip that is particularly good for you hikers/walkers out there. If you've always dreamed of visiting Antarctica and really want to make your trip count, adding an active 'base camp' cruise to the above Chile/Argentina combination is probably the greatest of 'great outdoors' journeys.

Trip idea - Our Ultimate Patagonia to Antarctica Holiday

Choice is great, but it can also be a little confusing too. Please don't let the above options tie you up in knots – we're here to help. If it's easier for you, just let us know your initial thoughts and we can go over everything and answer all your questions. We'll get there together, and have a bit of fun throwing around some ideas on the way.
How long do I need for a holiday to Chile?


We'd recommend at least two weeks for a holiday to Chile, and at the other end of the scale we have created trips of six weeks and more within its borders.

Two-week itineraries to Chile

We see a lot of itineraries of around two weeks which pack in a bit of everything – Santiago, Atacama, Lake District and Torres del Paine. That's fine if you are limited by time and want to see it all, but it does imply quite a bit of rushing and days lost in transit as you fly up and down the country. We can't imagine how a two or three-night stay in Torres del Paine can begin to do this great place justice. You're out before you're really settled in.

Hanging glacier, Queulat

Tempting though it is to see everything, for a two-week trip you might like to consider dedicating your entire trip to a drive along Patagonia's Carretera Austral. All the ingredients you probably seek in a 'grand tour' are found along the way – lakes, fjords, forests, arid desert, high mountains, glaciers and great grasslands.

Yes, that does involve 'sacrificing' other destinations, but we're confident that you'll have a more enjoyable holiday with a greater sense of journey, more time and space to soak it all in and a deeper connection with the locals of Chile. It's not for everyone we know, but it's certainly worth consideration. Take a look at our Carretera Austral Road Trip holiday for inspiration. It's a three-weeker, but can be trimmed down to fit a two-week schedule.

Two weeks is a good amount of time to pair together Torres del Paine and the Atacama too. We have an example trip dedicated to walking and wine for you to look at, clocking in at 16 days. As with all our trips, they'll be completely tailored to suit your timeframes, interests and ambitions.

Three-week itineraries to Chile

Three weeks is right about the perfect length of time to dedicate to a self-drive journey down Chile's Carretera Austral, or on a Patagonia border-hopping combination with Argentina's Ruta 40.

Birdwatching in Copiapó

If you want a north/south Chile combo, then you have ample time to pair together Patagonia and the Atacama. Our unique off the beaten track holiday provides a new and creative twist on a classic pairing, from great sand dunes to glacial lagoons, flowering deserts to rewilded grasslands, tales of miners to stories of gauchos.

The options are many and to show them all here would probably just overwhelm and tie you up in knots. So if you have something else in mind, combining the Carretera Austral and Torres del Paine or a cruise to Cape Horn for example, the best thing to do is draw inspiration from the various trips we show online and let us know which bits most excite you. From there we can work together to form them into a bespoke holiday that ticks all your boxes.

Four-week itineraries to Chile

Whilst it must be tempting to string together a few South American neighbours into one month-long grand tour, we've always felt that less is absolutely more when it comes to travel. Spend a month hopping from country to country and you'll lose a week in transit and changeover days. Before you know where you are, it's time to move on again.

Spend a month in Chile and you'll spend nearly all of them on the road, walking in the forests, meeting the locals and sampling the freshest seafood and the finest wine right at source.

Winery near Santa Cruz

With that in mind, allow us to point you in a couple of directions, for a bit of inspiration. At 28 days, our Hidden Treasures of Central Chile Road Trip weaves together the distinct cultures and cuisines, wineries and walking trails, of some of the country's lesser-known areas. We designed it to get right under the skin of Chilean life and landscapes.

With all of our trips, please don't worry too much about the specific length of them though. All are merely an example of what we can do and each can be lengthened, shortened, adapted or combined in any which way to make the right itinerary for you. They may be just what you want, they may need a slight tweak or it might be that we borrow bits from two or more trips into something bespoke.

With that mind, take your time to have a look at a few different trips and see what speaks to you. It might be that we combine the Carretera Austral with Torres del Paine and/or the Atacama for example. If you want to dedicate your entire trip to Argentine and Chilean Patagonia, this Route of Parks itinerary can be trimmed to a month or so.

The possibilities are many, so don't be afraid to share a few ideas and we'll soon send you something that fits the bill and gives us a good starting point for your planning.

Six-eight week itineraries to Chile

You lucky devil. Whether it's a well-deserved retirement gift to yourself, a hard-won sabbatical, a once-in-a-lifetime family getaway or it's just how you and your travels roll, then you've certainly hit upon the right country to spend six weeks or more in. From the deserts of the north to the winelands of the centre, down to the lakes, forests, mountains and icefields of Patagonia, you have a journey tantamount to travelling from the Sahara to Scandanavia.

So where to start? Probably in Patagonia and probably with our Route of Parks: Ultimate Patagonia Journey.

Landing on Cape Horn

At 44 days, it's already a whopper of a journey, but which could easily top out at two months or more if you want to add in time in central or northern Chile.

If that's the sort of thing you're looking for, we'll put our envy aside and come up with something special, thoughtfully planned and sensibly paced so as not to completely wear you out before you get to Cape Horn. If you could fill in our Travel Planner form with your ideas and details please, we can start the conversation and then get to work for you.
Got a question not covered here?
Travel with Pura Aventura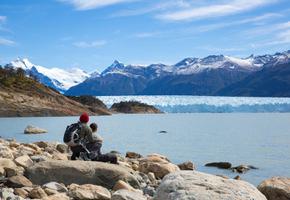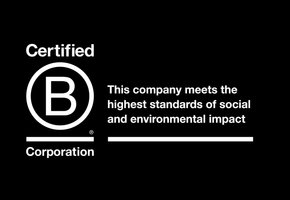 We are one of the first UK travel companies to be certified B Corp – regarded by The Independent as the premier sustainability certification, and described by Which? as "meeting the highest standards of social and environmental performance".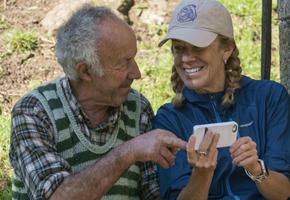 Award-winning Travel Positive