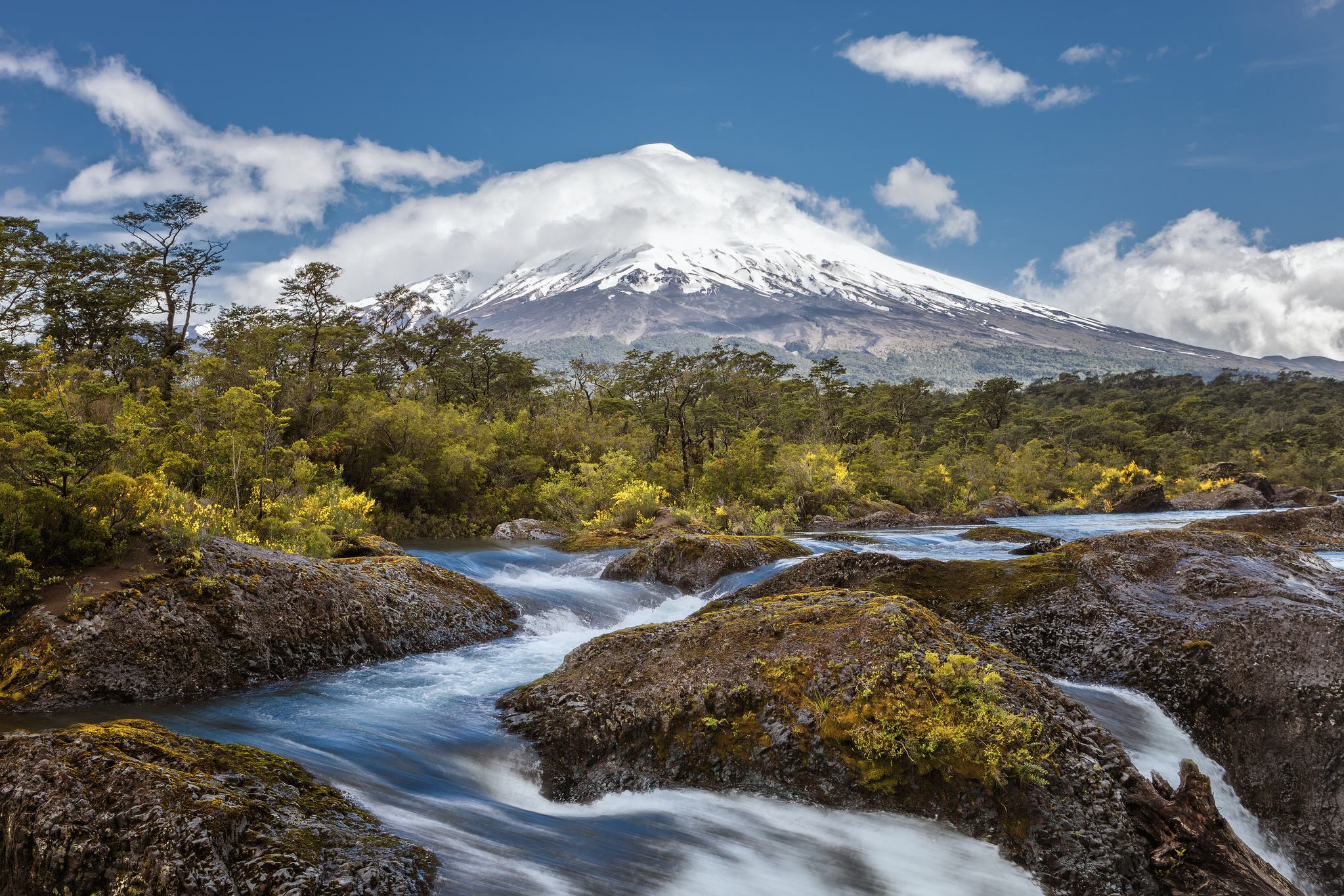 Chile
Road Trips | Walking Holidays | Tailormade Tours



Carretera Austral
Both physically and metaphorically a road less travelled, Chile's Southern Highway is ridiculously little known given just how extraordinarily beautiful it is.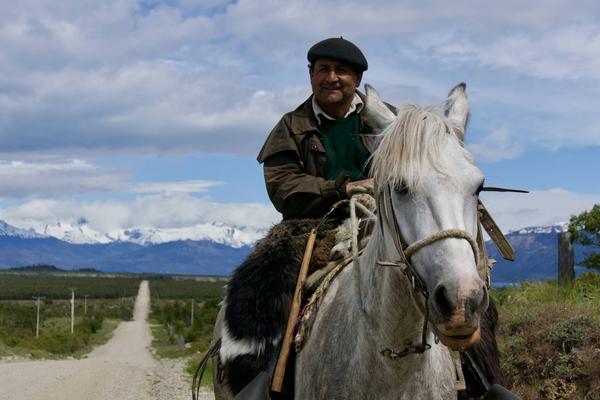 Unfolding over 1,270 kilometres from the lakes and rainforests at the top of Chilean Patagonia, all the way down to the icefields in the south, the Carretera is effectively a massive cul-de-sac initiated in the 1970s by General Pinochet to connect remote communities and block Argentine ambitions for Pacific coast access.

Over 30 years on from its completion, the population density of the region is still only half that of Mongolia. Half.
But those you do meet afford some of the warmest hospitality we've experienced anywhere in the world. Everywhere you go you will see evidence of very simple rural living. Small brightly painted houses in the most incredible surroundings. People carry unfeasibly large loads of wood up the walkways of Tortel. Gauchos ride their horses along the road, usually with their dog trotting behind.
This is Patagonia. It is unvarnished but for those of us who like our travels to ignite the exploring spirit in us – there can be few better places in the world. We'd love to tell you about it...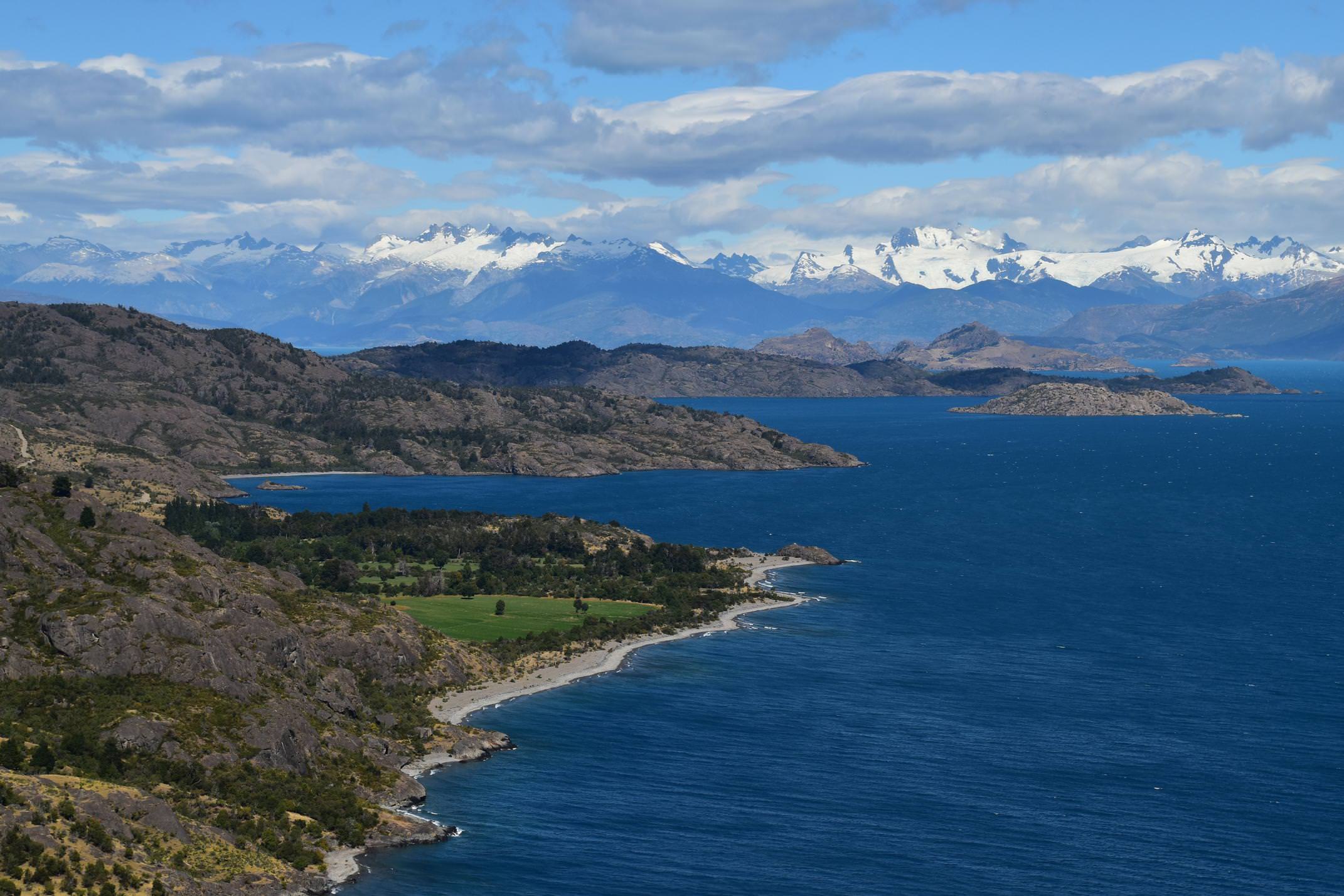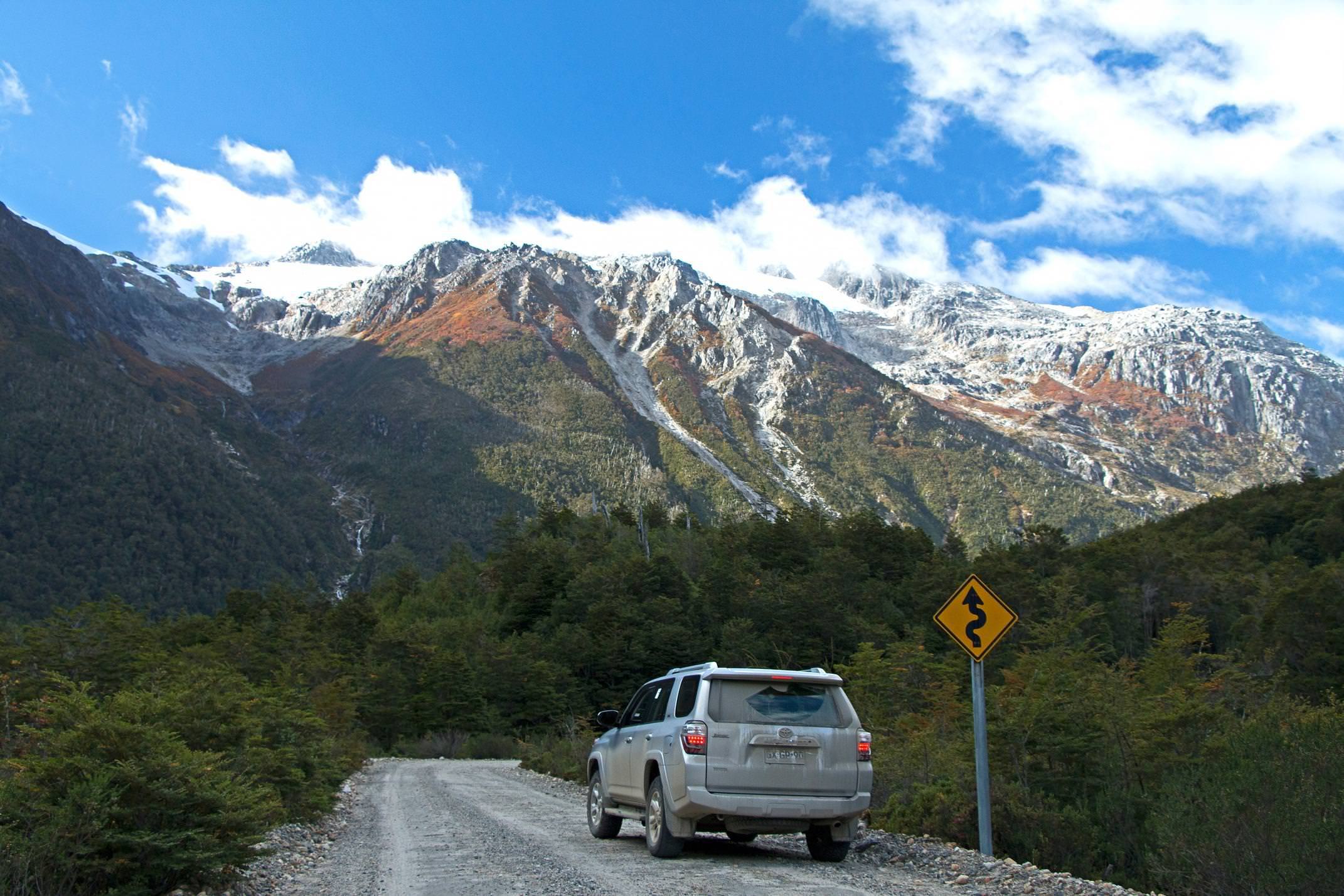 The road is generally divided into two roughly equal lengths. In the north, between Puerto Montt in the Lake District and the region's biggest 'city' Coyhaique, the climate tends to be wetter and therefore beautifully green, with thick temperate rainforests creating an ecosystem found in precious few other places on earth.
Here are three such examples you might wish to visit.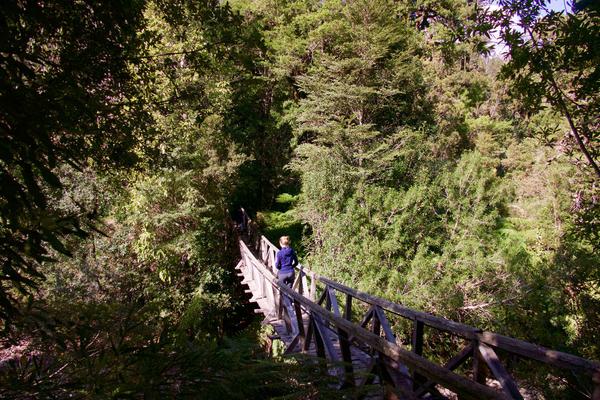 Pumalín National Park
There are two traditional starting points for a trip along the Carretera Austral. Most choose to fly into Coyhaique from Santiago, about half-way down the road, and start from there. But for the full 'top to toe' experience, you need to begin at Puerto Montt in the Chilean Lake District. This involves a very scenic day of driving and ferry crossings across the azure fjords. As well as the great views, you get a very vivid, thrilling sense that you're beginning an intrepid journey from the modern world into parts unknown, where nature is still in charge.
The day ends when you reach the Pumalín National Park and one of the world's rarest and most precious ecosystems - the temperate coastal rainforests, alive with birdsong. There are also volcanoes, lakes, lagoons and glaciers within the park.
Futaleufú
Another reason to explore the northern end of the Carretera is to enjoy some of the biggest river waves in the world at Futaleufú. Whitewater enthusiasts come here to hurl themselves down terrifying rapids with terrifying names. If you want to add in a bit of vein-pumping adrenaline to your Patagonia itinerary then look no further - the rapids will do it in spades. If it's not your thing, you'll instead keep going south, to Queulat...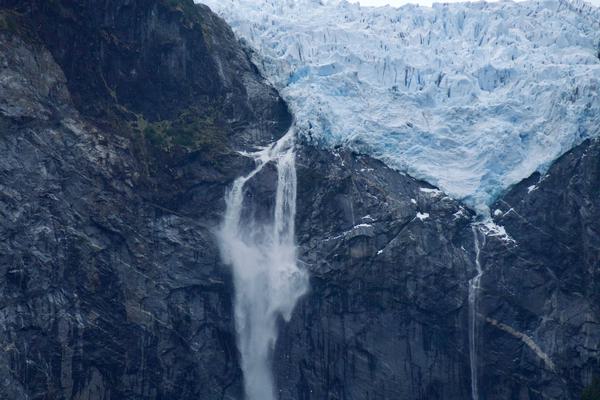 Queulat National Park
Continuing south, Queulat National Park is the start of the Aysén part of Patagonia and is also the place you'll likely start if you fly to Coyhaique, picking up your 4x4 before heading north to begin a loop from north to south and back up. The park's most emblematic feature is the hanging glacier, which sits atop a mountain peak in a natural amphitheatre, its ice and water crashing down the rock face into the milky lagoon far below.
There are some wonderful areas of Valdivian temperate rainforests to hike through and linger in and your lodge looks out across a beautiful fjord, which you can explore on kayaks.
South of Coyhaique down to Villa O'Higgins, things tend to get a bit drier because of the archipelago and then the Patagonian icefields out to the west, which absorb much of the rain. From the glacial lagoons and high basalt mountains, rewilded grasslands and sparkling turquoise rivers to the vast glaciers of the great icefields, the diversity is incredible...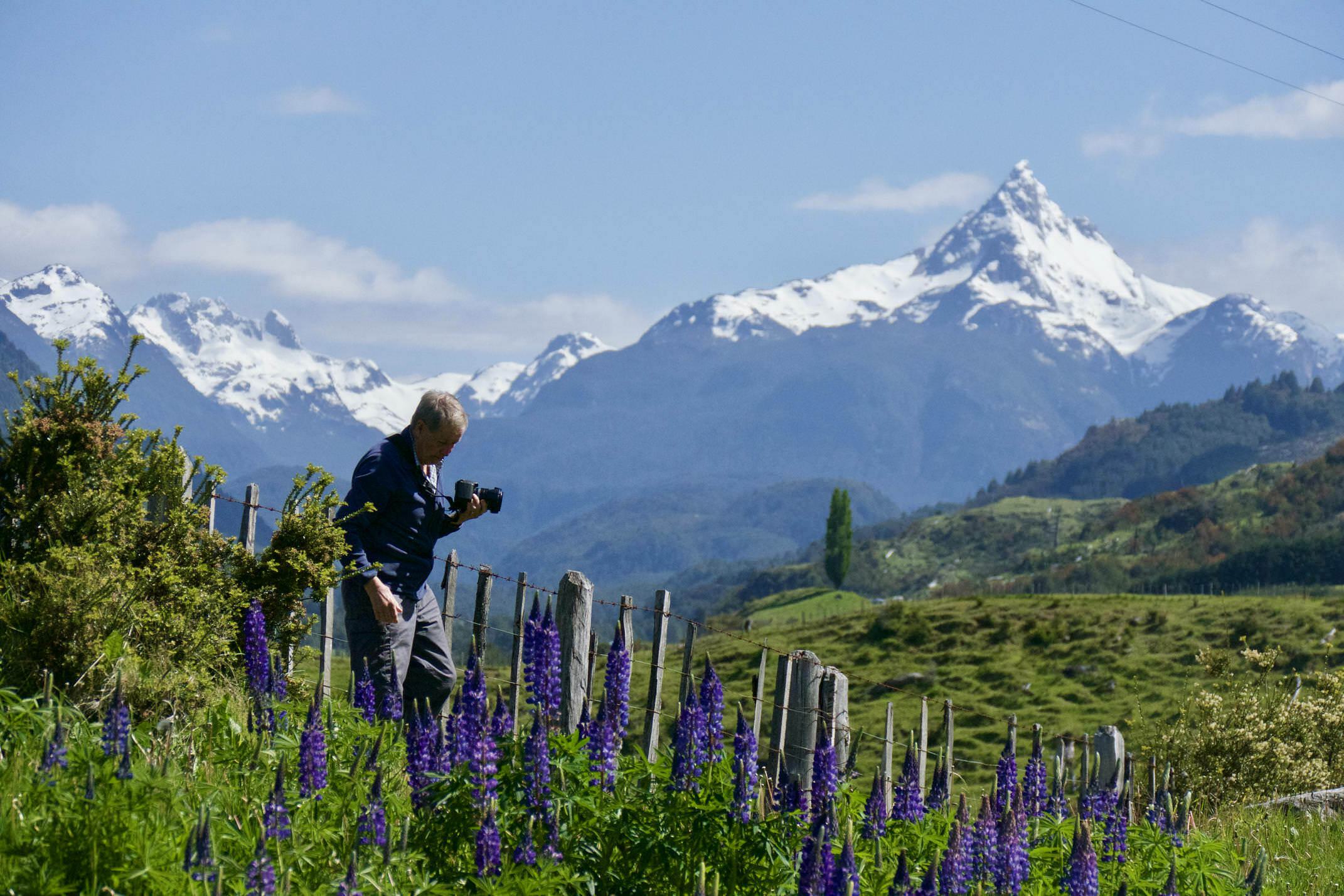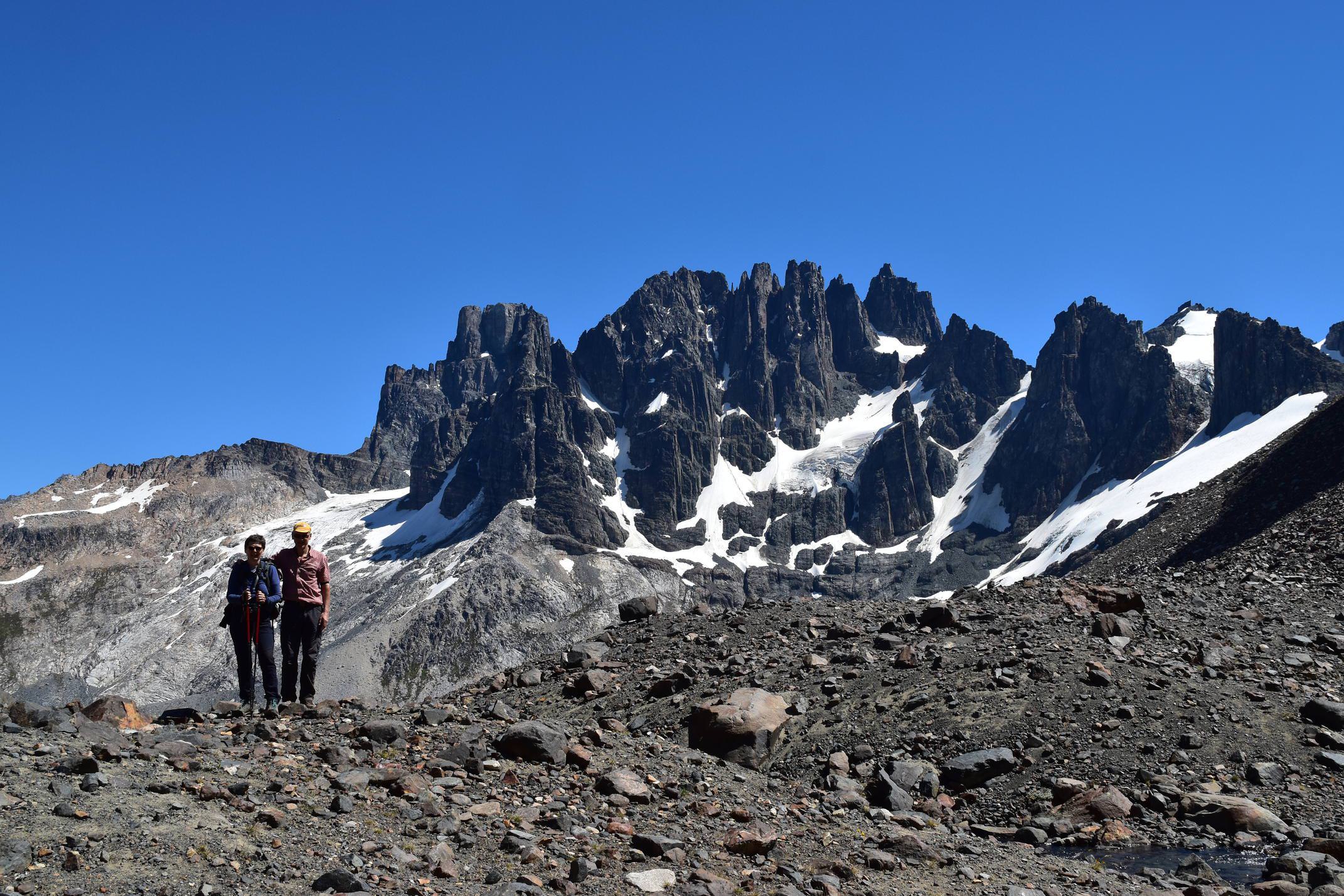 Cerro Castillo National Park
In years to come, Cerro Castillo is set to become as famous as Torres del Paine. For now though, we get to enjoy the high mountains, still under an ice-sheet 9,000 years ago, in relative solitude. The crowning glory is the jagged-edged, castle-impersonating, 2,320m high Cerro Castillo peak, part of a natural theatre of chiselled peaks rising out of the basalt rock, dusted in snow and with the glacial turquoise waters of Laguna Verde at its feet. It's a steep and long hike to get here, so you'll enjoy it even more. For more hardcore walkers, do ask us about the multiday hiking options.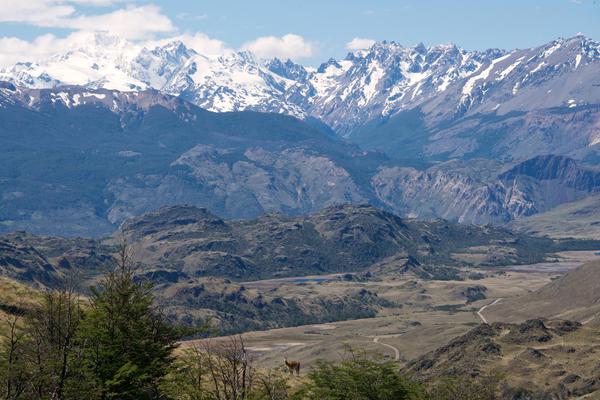 Patagonia National Park
The new Patagonia National Park covers an area one and a half times the size of Torres del Paine and with the hiking routes and diversity of landscapes to match. Cool Southern beech forests give way to the dry steppe, whilst extensive habitat restoration from our friends at Tompkins Conservation has facilitated movement of rapidly increasing numbers of guanacos, pumas, flamingos, condors and even the severely-endangered huemul deer.
Elsewhere in the park, Jeinimeni's lunar ridges, wind-eroded rock formations and desert scenery wouldn't look out of place in the Atacama in the north of the country.
Northern & Southern icefields
In between the two great icefields is the charming village of Tortel, about as remote a settlement as you're likely to ever visit. But you're here for the ice of course. As once in a lifetime experiences go, this one takes some beating. Head out with your host and lodge owner Noel to navigate the fjords and channels of the Patagonian icefields. After a day's exploring you'll anchor up next to a glacier for a dinner to remember and a celebratory pisco sour, ice hooked fresh out the lagoon. You continue your journey the next day, not a soul around. You and the ice. You and nature. You and Patagonia. The boat we charter is Noel's own, a wonderfully cosy wooden vessel, completely enclosed. It even has a wood burning stove.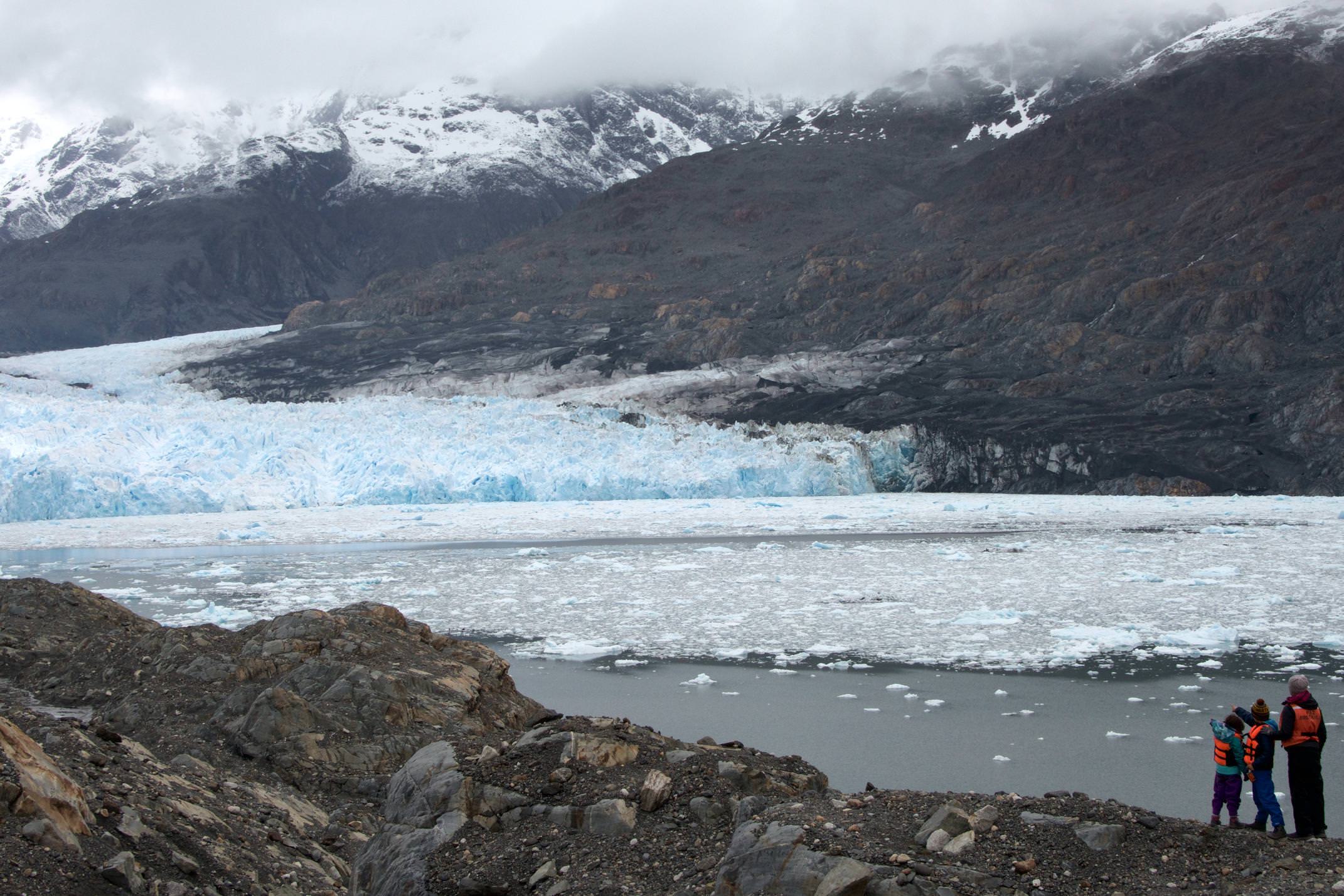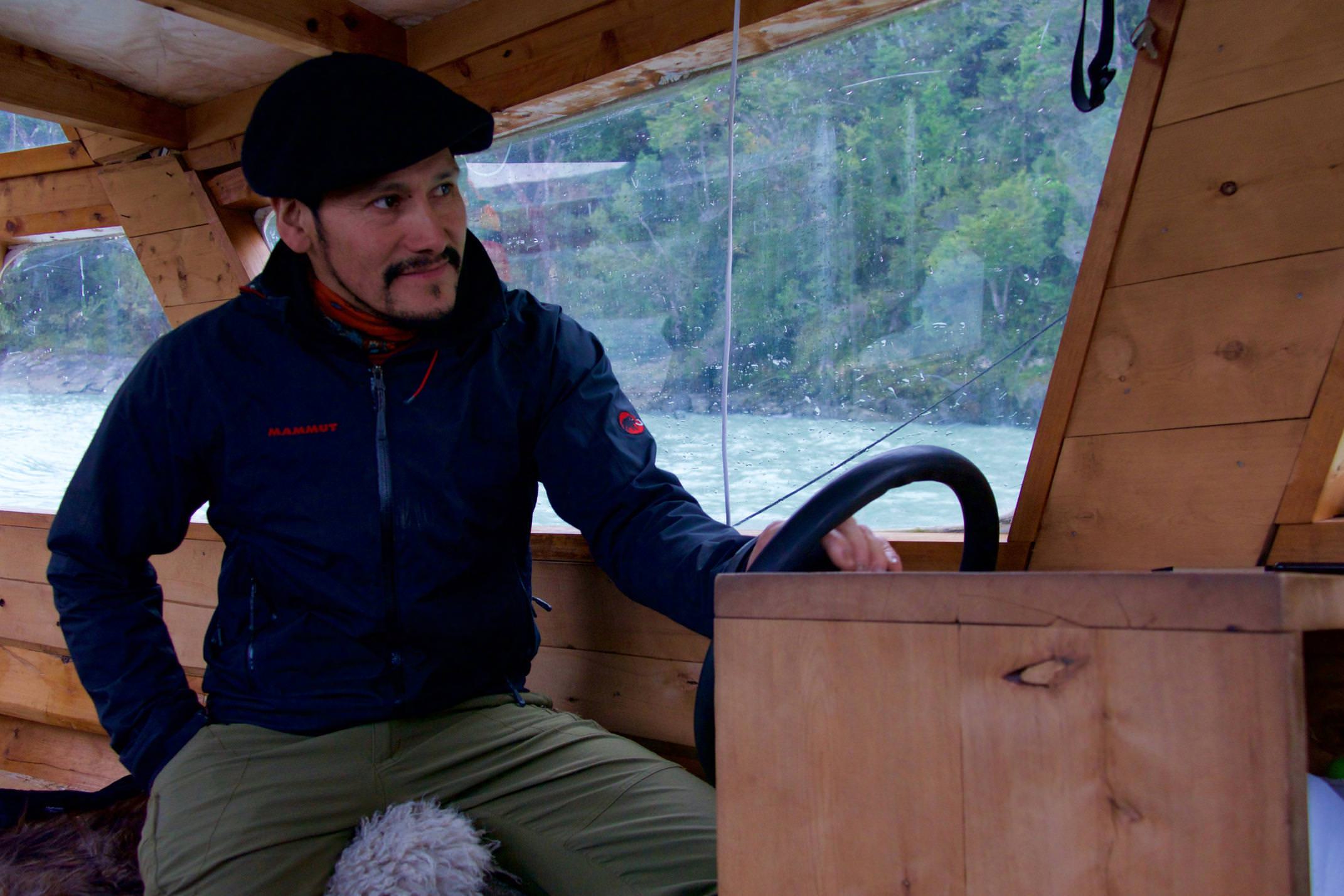 We've spent over two decades tailoring travel to this beautiful part of the world. It remains the same remote, unspoilt and enduringly Patagonian place that we discovered all those years ago. At it's heart, it's still somewhere you can climb into a 4x4 and head out on an adventure. We'd love to share it all with you.
How to visit the Carretera Austral with Pura Aventura

We arrange our Carretera Austral holidays on a fully supported self-drive basis, or with private road transfers if you prefer not to drive. We do think that driving gives you the most freedom and sense of adventure, allowing you to safely and efficiently traverse both the paved and unpaved sections at your own pace. But we know it won't be for everyone. If you're not sure, it's best to chat things through over the phone and we'll help you decide what's best for you.
Typically our trips last two to three weeks, depending on whether you want the full Carretera experience or just a taster. Though frankly, gives us three months in Chile and we'll show it off in all its glory from tip to toe. In terms of when to go, you're looking at the Austral spring through to autumn, so that's late October through to the end of March, maybe creeping into April.
Please do call or email when you want to have a chat with one of us fortunate enough to have been down to Patagonia on multiple occasions. We have deep reserves of experience, personal connections and creative thinking that enable us to make holidays that are more textured, more detailed and more personal than you'll find elsewhere. We truly do believe that and would love to share our experiences and opinions to help shape your trip.

In the meantime, here a few ideas to get you started...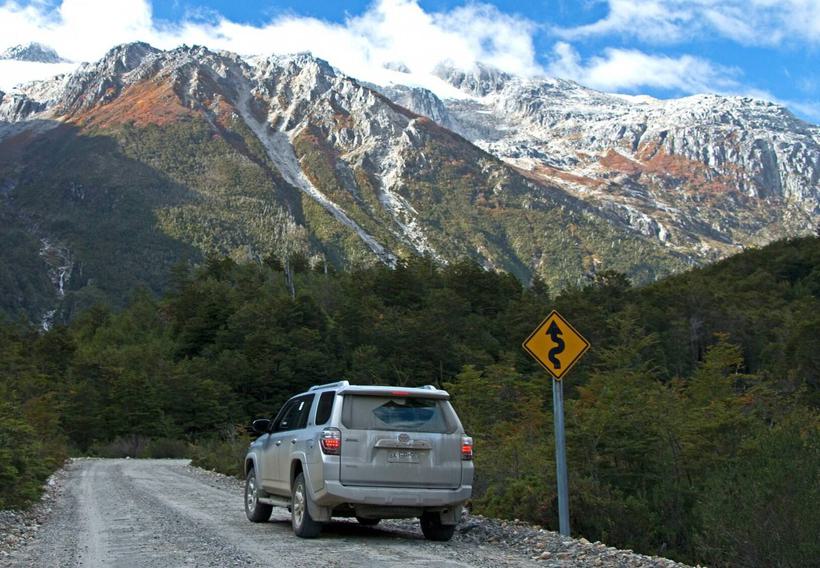 Hidden Highlights of Chile's Carretera Austral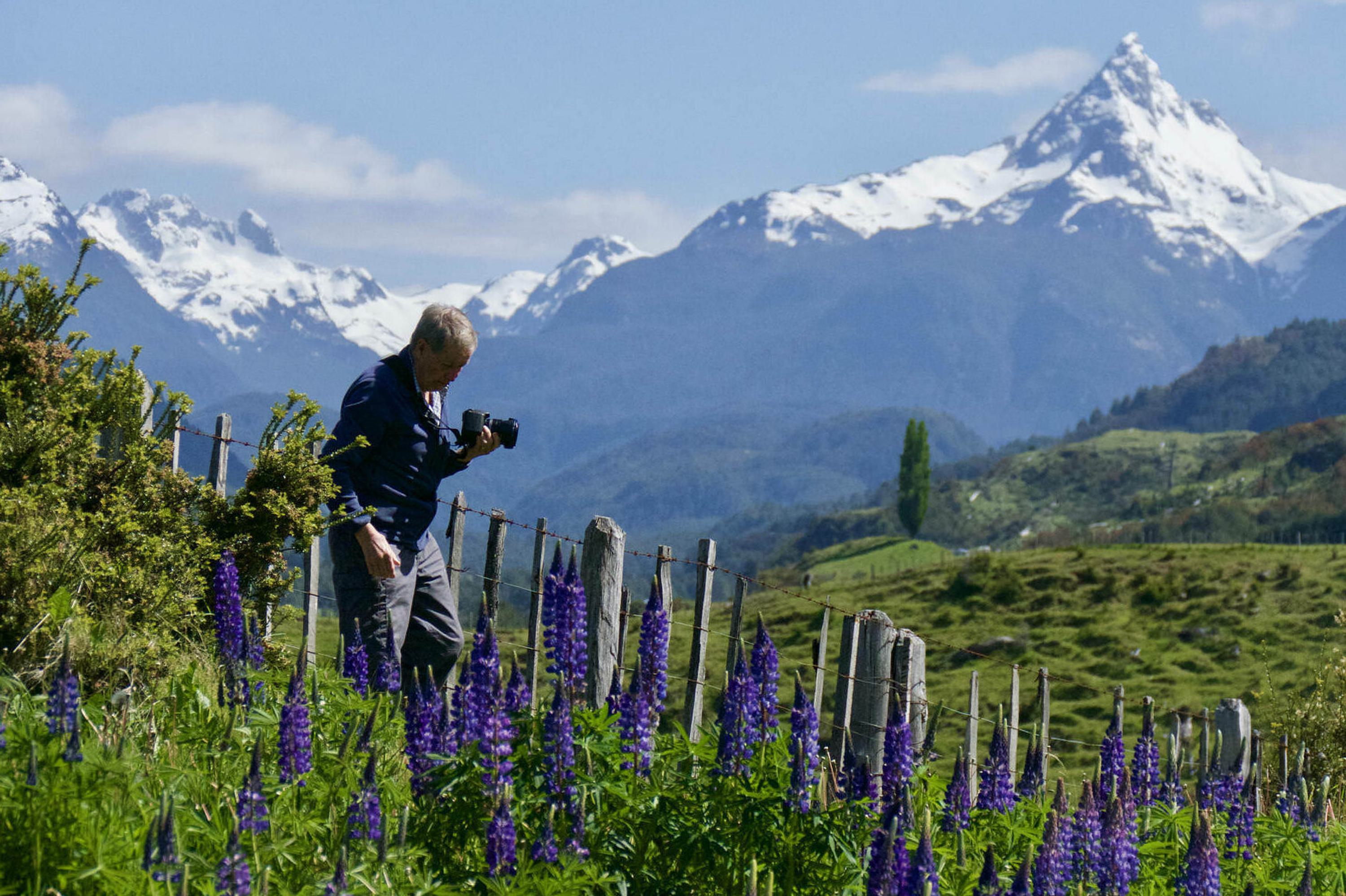 When: Oct-Apr
Price: £6,400 per person
Duration: 22 days
From rainforests to the icefields, this is Patagonia is at its untamed best. Enjoy cosy lodges, stellar walks and exclusive experiences along a road less travelled.
Travel with Pura Aventura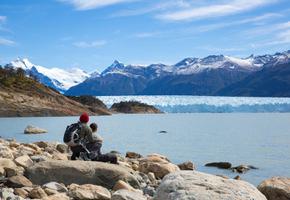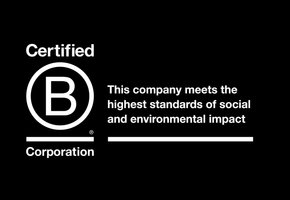 We are one of the first UK travel companies to be certified B Corp – regarded by The Independent as the premier sustainability certification, and described by Which? as "meeting the highest standards of social and environmental performance".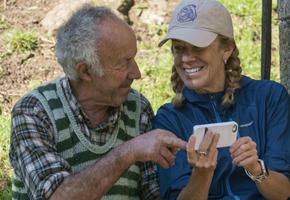 Award-winning Travel Positive