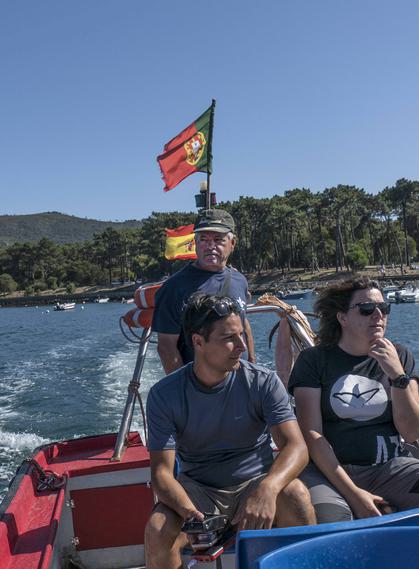 Machu Picchu, Torres del Paine & 7 other places to be handled with care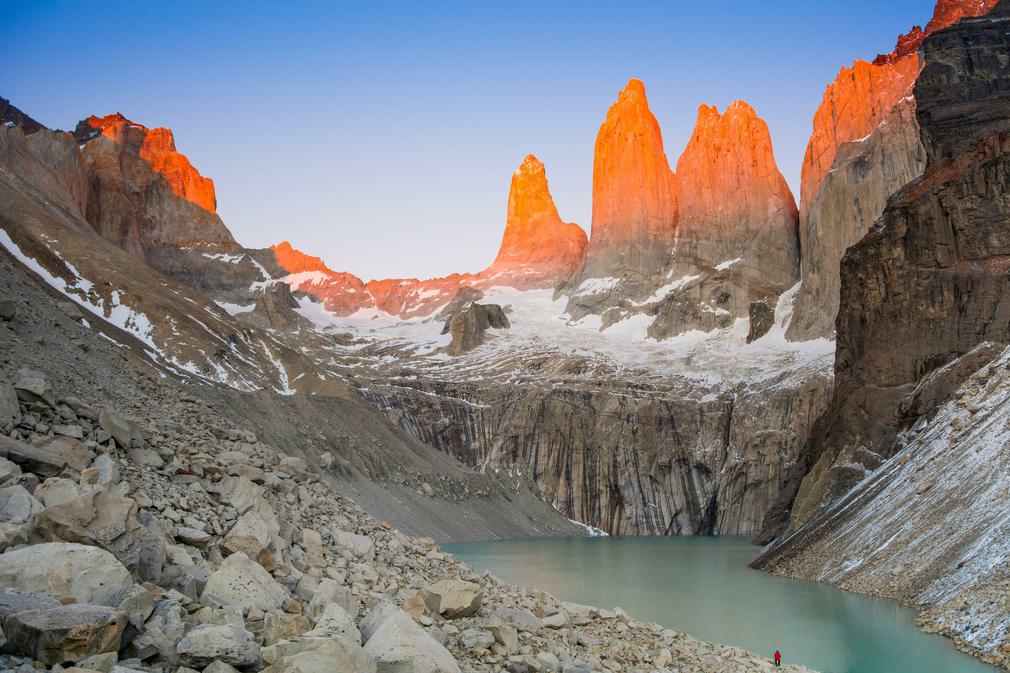 The idea of glimpsing Machu Picchu as the first rays of light illuminate the great citadel of the Incas has an undeniable, and completely justified, allure. The prospect of tiptoeing through the misty cloudforest of Monteverde in search of the Resplendent quetzal is enough to have you dreaming of Costa Rica. And who wouldn't want to be seduced by the tango dancers strutting their stuff in the colourful streets of Buenos Aires?
These are but three of Latin America's greatest hits - the kind of places which adorn any self-respecting glossy holiday brochure. And yet, there are parts which get 'Photoshopped' out. There are often considerations to be made, which usually don't get through the marketing funnel. Caveats end up on the floor, inconveniences are confined to the bin.
So where does that leave us? Well, in some cases it is simply a case of broadening the conversation. Torres del Paine is special, but it might not be the Patagonia you are hoping to experience. The lodges clustered around Manaus are not the only places to access the Amazon in Brazil. Arenal is not the only volcano in Costa Rica, nor Monteverde the only cloudforest. The ingredients of these magical places can exist elsewhere, usually in areas whose lower profiles mean fewer visitors and a more intimate experience for you.
You don't have to follow the same schedule and itinerary as others in places like the Atacama Desert or Uyuni. In other cases, such as Machu Picchu, we share them in a way that steers you away from the crowds as much as possible. Often it's all in the timings, which means being in the right place, at the right time. Making that happen is part of our responsibility to you. Because we work directly with partners, not distant agencies, we can share these places with you in the exact same way we were privileged to experience them. And thoughtfully-tailored holidays means that everyone wins; the locals, the wildlife, the environment and you, the visitor.
Let's have a look at 9 of the most iconic destinations in Latin America and how we can best approach each.
1. Arenal, Monteverde & Manuel Antonio, Costa Rica
Let's start with Costa Rica. Its most iconic imagery is that of Arenal Volcano sending out outpourings of lava, mushroom clouds of gas and steam, and ejecting hot boulders which bounced down the slopes. Which is fine, if we were still in the early 2000s. Beautiful though it is, this perfect black cone of a volcano has been effectively dormant since 2010. That shouldn't necessarily put you off. Arenal is an incredible setting and is now heavily promoted as a great multi-activity destination.
But it is commercialised and it is busy. Which is probably not your image of untouched Costa Rica. Consider Rio Perdido instead. The zip lining is perhaps the best in the country, whizzing you through a dramatic river canyon. The mountain biking and tubing is great fun too, and the volcano views surpass those of Arenal. With far fewer visitors, it all feels so much more intimate.
Another on the list of usual suspects in Costa Rica is Monteverde. And there's one truth here that is so often overlooked. Large groups of people and birdlife do not mix. There are simply far better cloudforest environments elsewhere. Our favourite is San Gerardo, where you'll have a much better chance of seeing the Resplendent quetzal.
Then there's Manuel Antonio. This is essentially a small national park which has been overwhelmed with visitors. The monkeys have lost their fear of people, so they might try and nick your food. Birds have retreated. And there are people everywhere. Simply put, avoid it and go elsewhere. We love Cahuita down on the Caribbean side, a great place to see sloths, and the pristine wilderness of the Osa Peninsula on the Pacific coast.
Suggested trip: Hidden Highlights of Costa Rica Driving Holiday
2. Lake Titicaca, Peru & Bolivia
Latin America's most famous lake is an extremely beautiful place and home to communities that developed in isolation from the mainland, retaining their unique and colourful traditions.
However, most people coming here will go for a scheduled group tour to the Uros floating islands. What you should know is that the communities living on the reed islands actually only moved out here in the 1950s, so this is not any form an ancient way of life, but a convenience for some fishing communities. As the islands became a big tourist attraction, there are rather less scrupulous people who come across each morning from Puno in their boats, change into traditional dress and sit out to welcome the tourists. This place can even make you feel like you are in a human zoo, so it's a big no from us. And whilst at Taquile Island, your time there is condensed into a two hour splash and dash in the company of other tour groups. It deserves so much more. More time, more flexibility, more authenticity.
The Bolivian side of the lake can often by calmer and more authentic. The charming lakeside town of Copacabana is also a great place to witness authentic Aymaran customs. But our advice might be that you swap Lake Titicaca for the Colca Canyon, or at least make time for both. The Colca Canyon is an area of equally astounding beauty and small communities that live a little bit more withdrawn from the tourist gaze. That's to mention nothing of the Andean condors you can get a good look at there.
Suggested trip: Our Ultimate Peru Holiday: Classics Redefined
3. Machu Picchu, Peru
Let's get straight to the point. There might be many glorious Inca ruins scattered throughout the Sacred Valley which would provide enriching experiences - none of these compare with Machu Picchu. The pinnacle of Inca ingenuity, its immense scale and its improbable location surrounded by misty cloudforest make it unique. No matter how often you see its picture, nothing quite prepares you for your first sight of this extraordinary monument.
There is a point to be made here though. Visiting Machu Picchu should be a truly unforgettable experience. So how can you really enjoy your visit when thousands of other people arrive at the same? Simple. Avoid the overrated sunrise arrival and plan your visit to arrive in the relative calm of the afternoon, when the light is actually at its best. And if you can get here on foot, please do! Following ancient trails through the Andes in the footsteps of the Incas is a very special experience to have indeed. The one day Royal Inca Trail is usually the best way to do so.
One last thing, authorities have recently changed Machu Picchu's ticketing system and now requires travellers to choose a specific hourly entry time to the ancient Inca citadel from 6am to 2pm (the tickets expire after one hour). Once admitted, you will only be able to stay for four hours. This has been made to reduce the number of visitors at peak hours in order to preserve the site.
Suggested trip: Peru's Machu Picchu & Amazon Holiday
4. Amazon Rainforest, Brazil
Hopping aboard a light plane in Cusco, Quito or Rio to head out into the Amazon you get a real sensation of heading into the unknown. As you buzz high above the land below, urban sprawl quickly gives way to rolling countryside and, eventually, a sea of green that just goes on forever. This is uncharted territory.
Until you come down to land in Manaus, a city of over two million people. The far-reaching radius of city lights has a huge impact on the wildlife density and variety. Scientists have long warned about the damage to the ecosystem that large-scale pollution is wreaking here too.
By contrast, the entire population of the southern gateway to the Amazon of Alta Floresta municipality is just 50,000. Rio Cristalino lodge beside the river, encompasses six different habitats just within its grounds. This is primarily terra firme, so you don't get the flooded forests of Manaus. But what you do get, is far more personal.
You have the unique opportunity to really leave civilisation far behind: to surround yourself with the jungle and attune your senses to its unique sights and sounds. Monkeys play in the trees, giant river otters nest on the banks and birds twitter and flutter everywhere. There's even a viewing tower high above the forest canopy here. Up at the top in the early light of morning, the views are expansive, with mist lifting up from the seemingly endless waves of trees reaching to the farthest horizon
The Amazon is a wonderful place, an opportunity to get really close to nature and reset your body clock to a more natural pace. Manaus is the main gateway to the tributaries of Marañon and Ucayali and that might be the reason why most people think about coming here to explore the Amazon.
Suggested trip: Brazil Wildlife Holiday: Amazon, Pantanal & Iguaçu
5. Mindo, Otavalo & Quilotoa Ecuador
Tempting though it may be to base yourself in Quito and 'tick off' the tantalisingly close Otavalo Market and Mindo cloudforest in day trips from the capital, please don't. Put the brochure down and close its cover. To rob yourself of the joy of waking up in the cloudforest and going on an early morning birdwatching walk in the company of Tom and Mariela would be a crime. Day trips are great if you want to look at the trees, but you won't see the birds unless you are taken to a collection of hummingbird feeders. Which is not the forest as we know and share it.
Likewise, the Otavalo Market that you will be introduced to on a day trip from Quito is not the Otavalo Market you'll get an intimate experience of if you do it properly. Stay nearby and make sure you visit the right bit of it. Which is to say, not the touristy part with the brightly coloured and cheaply mass-manufactured 'weavings'.
How to do Otavalo Market justice »
Quilotoa, as impressive though it is, is not the only crater lake in Ecuador. It can get busy and sometimes you can't see the water from the crater rim when it's cloudy. Go to the beautiful Laguna de Cuicocha en route between Mindo and Otavalo and chances are you'll have it to yourself. We'll take that any day.
Suggested trip: Ecuador & Galápagos Wildlife Wonders Holiday
6. Torres del Paine, Chile
Some 25 years ago, the three co-founders of Pura Aventura met in Torres del Paine and walked just about every trail in the park together. It is therefore a very special place for us. The trouble is, 250,000 pass through here each season, making it a very different beast.
For most people, Torres del Paine is Patagonia in its greatest expression. They'd be right too, to a certain extent. It is, after all, the one place where you'll find all of the ecosystems of Patagonia in one neatly contained national park. It's all here; the pampa grasslands, the mountains, glaciers and forests. Hence the visitor numbers.
We could easily overlook the impact that the crowds have on your visit. Instead, we have invested more time and effort in finding new places to stay and exploring ways to share Torres del Paine and combine the highlight hikes with the quieter and more wildlife-rich corners.
Suggested trip: Torres del Paine to El Chaltén: Drive & Hike
But equally it might be that the Patagonia you seek is not here, but rather to be found along the Carretera Austral. A driving vacation here will lead you through ever-changing, and little-seen, scenery whilst exposing you to the Patagonian way of life, far far away from the tourist trail. Take this quote from a recent Pura Aventura traveller as a guide to what to expect:
"If you are independently minded, don't mind driving on unpaved roads, are not expecting a sun tan or to stumble upon a celebrity chef, but are open to trying new things - give it a go! You will meet genuinely friendly and welcoming locals, in a region where your smartphone will be delightfully redundant."
Suggested trip: Great Road Trips: Patagonia's Carretera Austral
7. Atacama Desert, Chile
Where else can you gaze at a silvery geyser as the sun comes up, watch salt mountains glowing red as it goes down and then survey a blanket of stars after dark? That's the appeal of the Atacama Desert.
San Pedro, the small village where you will likely stay, unsurprisingly gets busy at peak times. Schedules tend to become synced too; everyone goes to the Moon Valley or Death Valley at sunset, convoys of tour groups head to the geysers. So it takes some careful planning on our part to help steer you clear of the crowds.
It's not just a question of visitor numbers though. We walk through the mountains along ancient Inca paths in splendid isolation, passing grazing camelids, giant cacti and centuries-old hillside terracing as we go. The farmers will be surprised to see you. We walk up a volcano to peer into Argentina and Bolivia and cycle across a salt flat, with no one else in view. This is the Atacama that you can only discover by veering away from the obvious and from the lazy standard schedules.
Suggested trip: Atacama to Patagonia: Walking & Wine Holiday
8. Buenos Aires, Argentina
The streets of La Boca in the south of Buenos Aires are perfect brochure fodder. Loud primary colours and picture-perfect tango posers are an easy way to sell the dream. And, in fairness, they do communicate two very important strands of Porteño culture.
The Genovese immigrant houses of La Boca were painted as such because this was the paint they had left over from the shipyards. But these streets are often overlaid with a veneer of tourist-bait in the form of tacky souvenirs and run of the mill tango performances by dancers dressed as a caricature.
Away from the streets of La Boca, most people coming to La reina del Plata are keen to experience a proper tango show. One thing you must know though, is that these performances are basically tourist-oriented (i.e. created for tourists rather than locals) and could be quite pricey.
That said, we have a few to recommend: Esquina Carlos Gardel is handy if you're staying in Palermo and is quite reasonable. Over in Puerto Madero, El Querandi and La Ventana are good bets, the latter includes a tango lesson before the show if you'd lie to try your hand.
For a more authentic tango experience though, Milonga (tango dance hall) is actually your chance to blend into the Argentine culture as you watch Porteños dancing. Another lovely option is also the park at Barrancas de Belgrano to the north of Palmero where the locals meet at the bandstand - usually on weekends from around 7pm - in the park for a spot of tango dancing (and an ice cream). It is very Argentine!
Suggested trip: Salta Deserts to Iguazú Falls Argentina Holiday
9. Perito Moreno Glacier, Argentina
The Perito Moreno Glacier is just incredible. You can't take your eyes off it. There are various viewing decks from which to survey the 5km wall of ice, one of only three in Patagonia known to be advancing, from near and afar. What's more you're looking at part of the Southern Patagonian ice field, which is the third largest frozen body of freshwater in the world. As a spectacle it is magnificent and its credentials are undeniable.
So what's not to love? In theory nothing, if you can withstand crowds and turn a blind eye to the buses of tourists that travel in convoy to flood the site with visitors. We don't really want that for you to be honest. We'd much rather you experience it with few others around, when you can really feel its full force and absorb the surrounding natural beauty without the drum of a thousand footsteps.
The solution is to go early, or go late if you are on a self-drive trip with us. Or you might prefer to navigate through the channels on a small group boat trip from your nearby estancia base. The choice is yours, but joining the coach convoy isn't an option for us. You're only going to experience it once, so let's do it right.
Suggested trip: Great Road Trips: Patagonia's Ruta 40
The Pothole is Pura Aventura's popular monthly email. We share what we love, what interests us and what we find challenging. And we don't Photoshop out the bits everyone else does. We like to think our considered opinions provide food for thought, and will sometimes put a smile on your face. They've even been known to make people cry. You can click here to subscribe and, naturally, unsubscribe at any time.
The Pothole is Pura Aventura's popular monthly email. We share what we love, what interests us and what we find challenging. And we don't Photoshop out the bits everyone else does. We like to think our considered opinions provide food for thought, and will sometimes put a smile on your face. They've even been known to make people cry. You can click here to subscribe and, naturally, unsubscribe at any time.