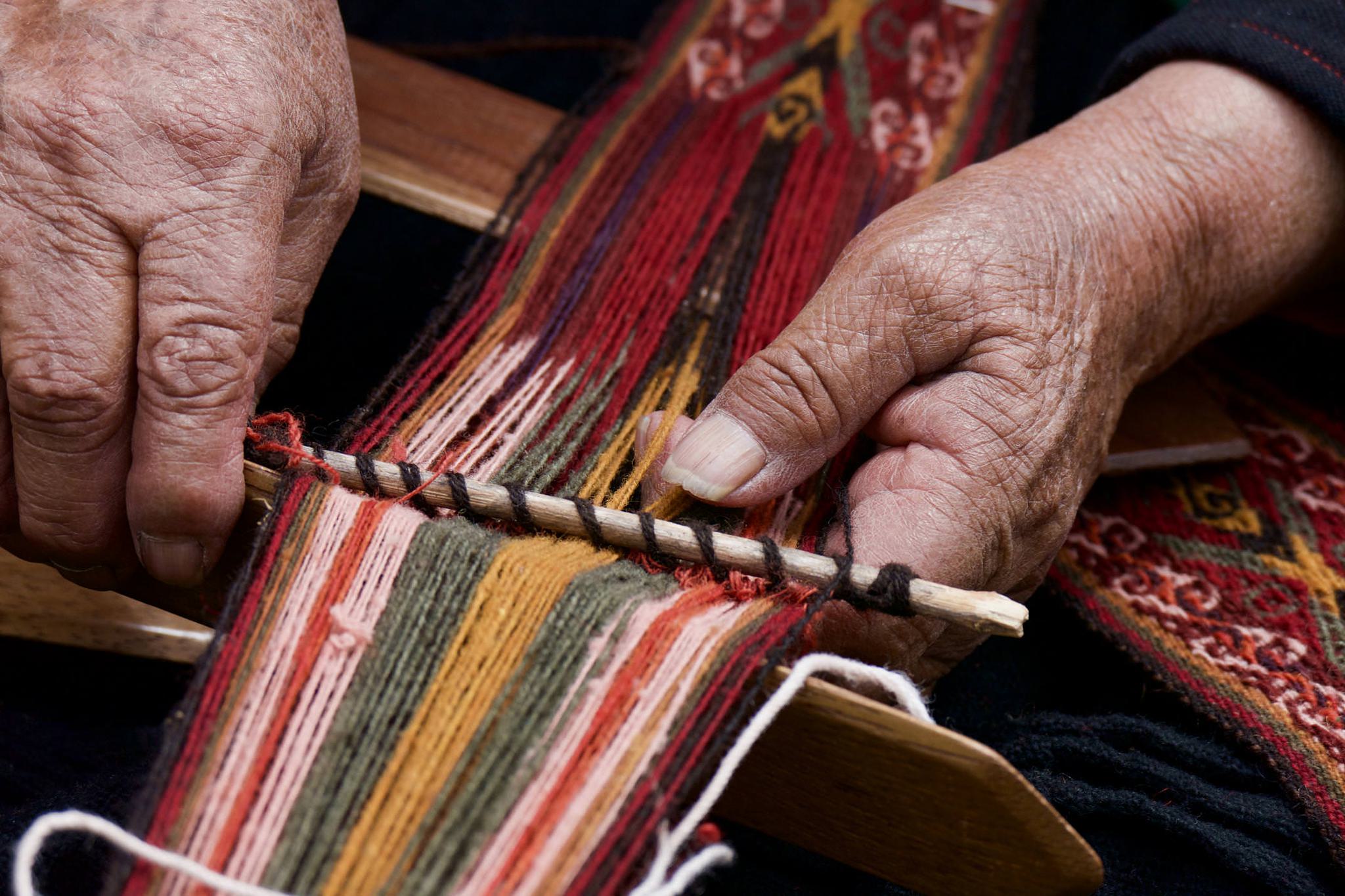 Peru
Discover Peru Differently | Hand-picked Journeys | Tailor-made tours
Our Peru Holidays can be tailor-made just for you, with dates, durations and itineraries adjusted to suit your needs. Speak to our team for a fully personalised quote.


Machu Picchu
There is nowhere else on the planet like Machu Picchu. A palace in the mountains, a citadel in the clouds, a fortress in the forests. Throughout the vast Inca empire, Machu Picchu was, and still is, without equal...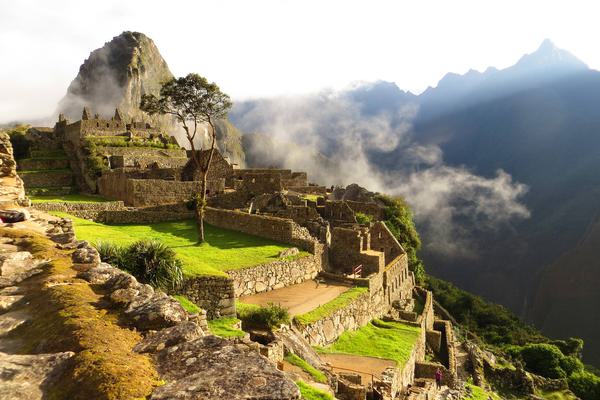 No one is going to go all the way to Peru and not see Machu Picchu are they? It's one of those once-in-a-lifetime experiences. And it should be an absolute highlight of any Peru holiday. No matter how often you've see its picture, nothing prepares you for your first sight of this extraordinary monument, left to us by a lost civilisation in the heart of the wildest of landscapes.
It's that moment of arrival that you've been building to throughout your trip and throughout your walk up through the valley. Getting in right is crucial. The finest view, the most memorable moment, is not the same if you're contending with crowds and noise. So, with 5,000 people wanting to see it every day, we have a bit of a challenge here that we needed to solve.
Whilst Chichen Itza, the Colosseum and the Great Wall were built to awe and absorb crowds, Machu Picchu is different. It was never meant to be visited by anyone other than Pachacuti and a few hundred of his personal servants. Even with limited visitor slots and timed entrances, at its peak it can feel very crowded. Dropping you into the middle of those crowds is not part of our masterplan to introduce you to this incredible country. It deserves something a bit more considered.
So don't worry. Along with our brilliant team in Peru, we've found some smart solutions to bring the sense of awe and wonder back into your visit. Here's how can share it with you...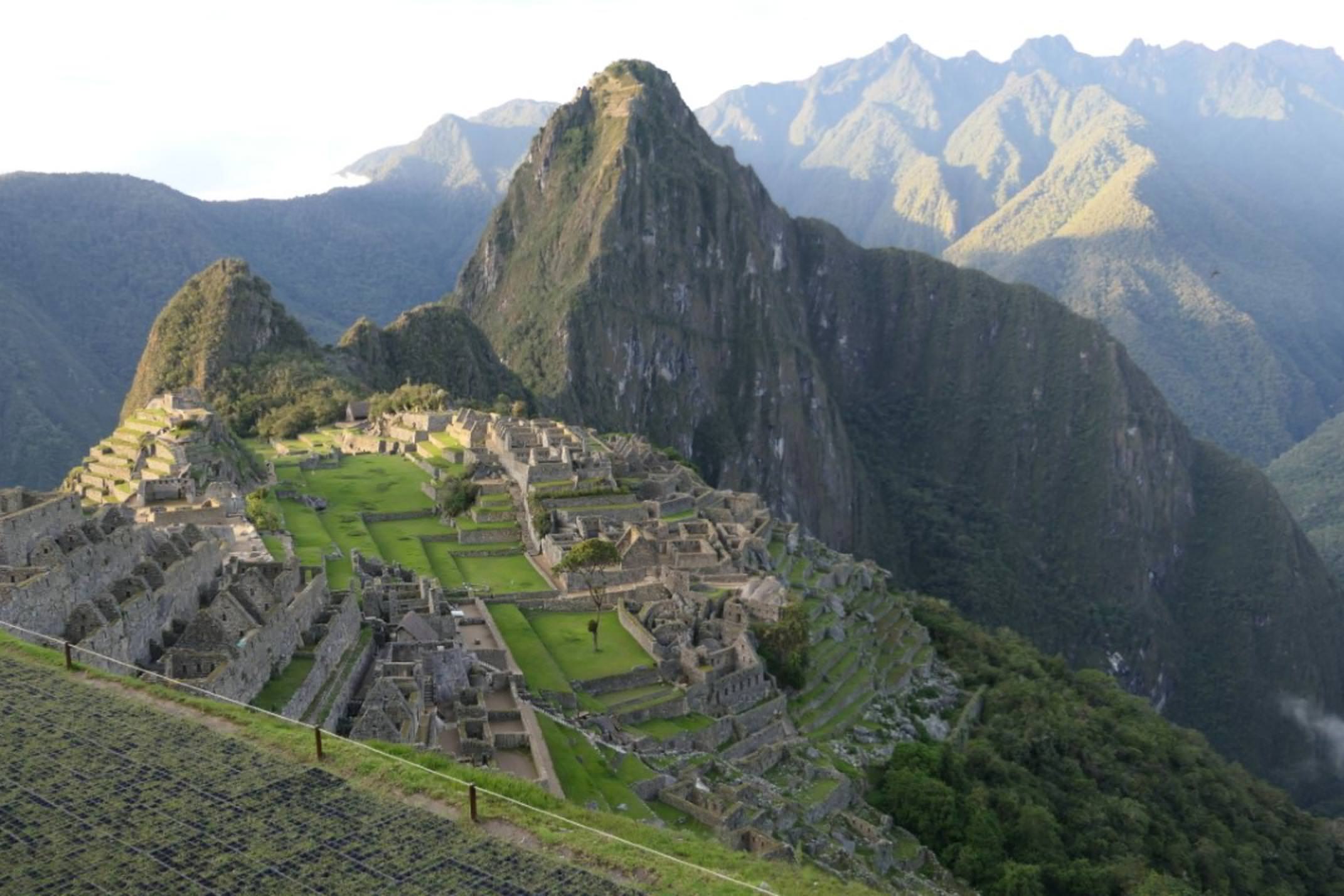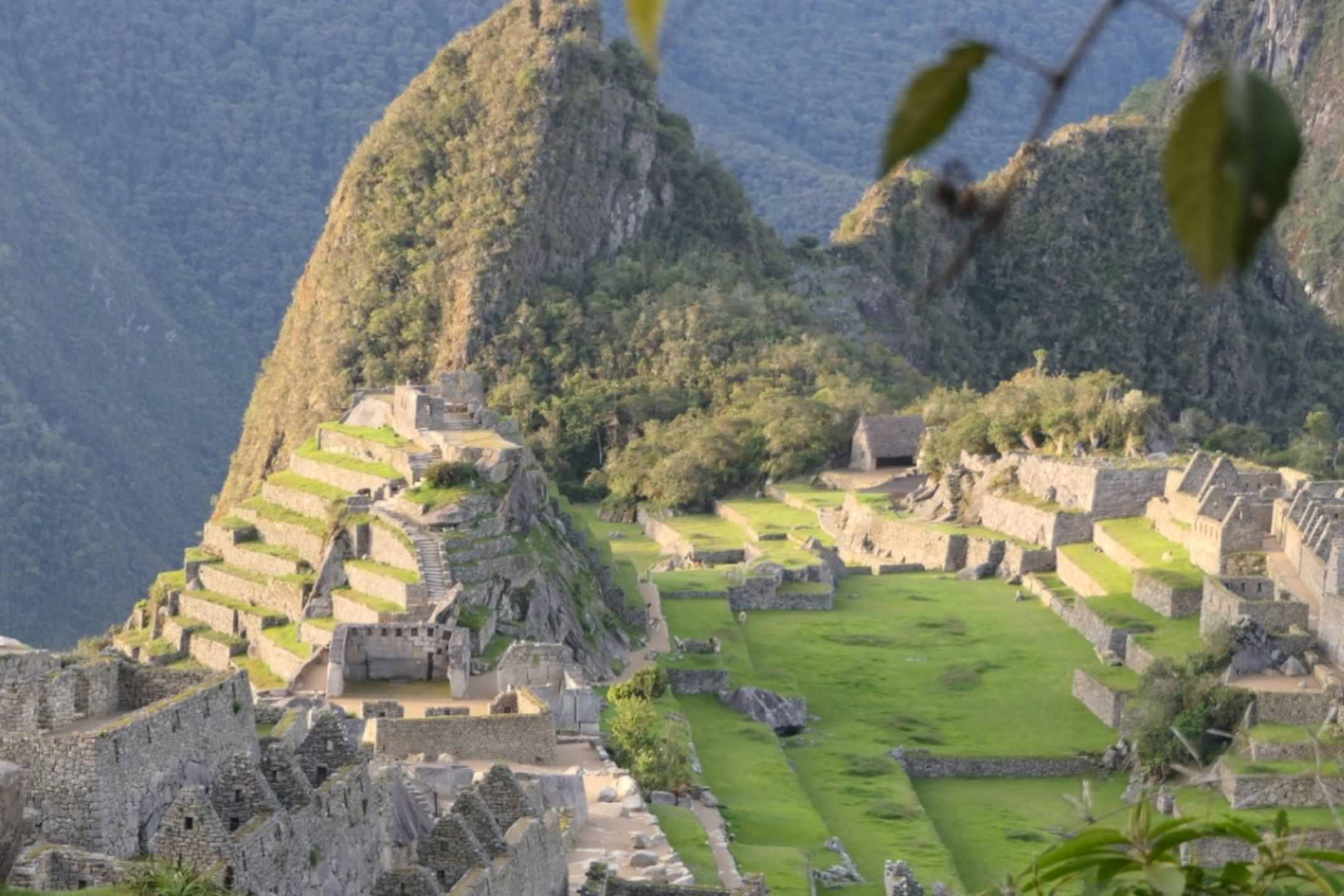 Timing your arrival to perfection
If you can, arriving on foot is the best way to first glimpse Machu Picchu, be it on the full Inca Trail or the brilliant one-day walk.
Instead of queuing at the front gate with everyone else, you walk through the back door - the Sun Gate - with the classic view right across the site, sugar loaf Huayna Picchu mountain jutting up behind. There's a real sense of drama, building with every step closer to the citadel. But get there early in the morning and you might struggle to find somewhere to sit as everyone races to a sunrise which often doesn't come.
Instead, we leave that to the rest and arrive in the calm of the afternoon, when you can indeed sit in peace and just soak it all in, as the warm light of the setting sun bathes those ancient stones in gold. By this point, nearly all the visitors have already left for the day, leaving the citadel blissfully free of crowds and queues and noise and selfies. There's time to have a bit of a wander and take in the moment, before you return for a privately-guided tour the following afternoon, refreshed and relaxed, and again when the citadel is generally quieter.
If you want to know what the looks like through the eyes of a Pura traveller, Theresa Garlock, snapper of the two photographs you've just seen of an empty Machu Picchu above, explains:

"Upon arriving, tired from walking for eight hours or more, I admit to being selfishly grateful that there aren't many others to share the view. We were especially blessed to be the last guests on a beautiful afternoon in November after walking from the valley depths to the Puerta del Sol - the Sun Gate through which the Incas would enter the citadel. It was the perfect time of day to look down on Machu Picchu... not another soul in sight."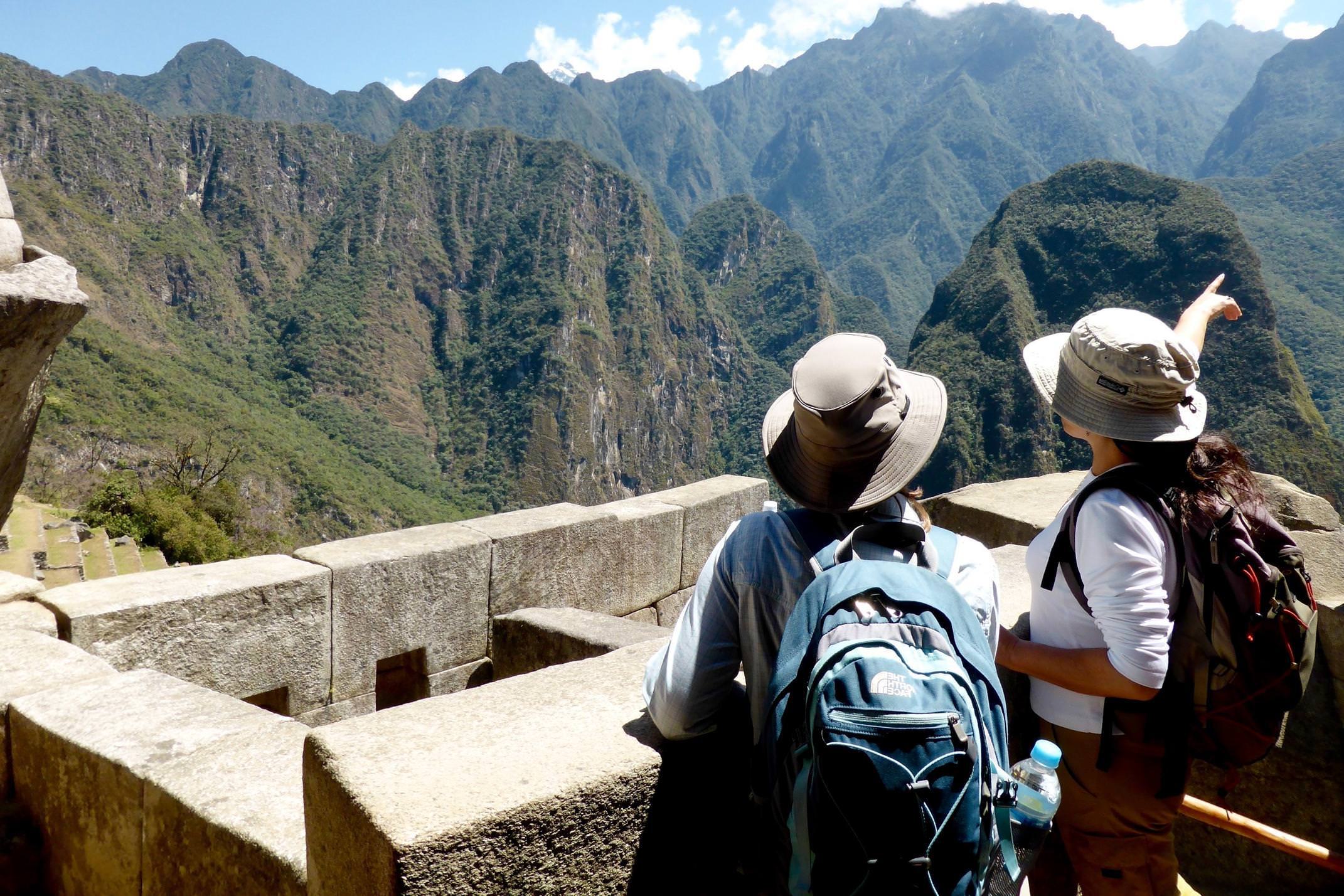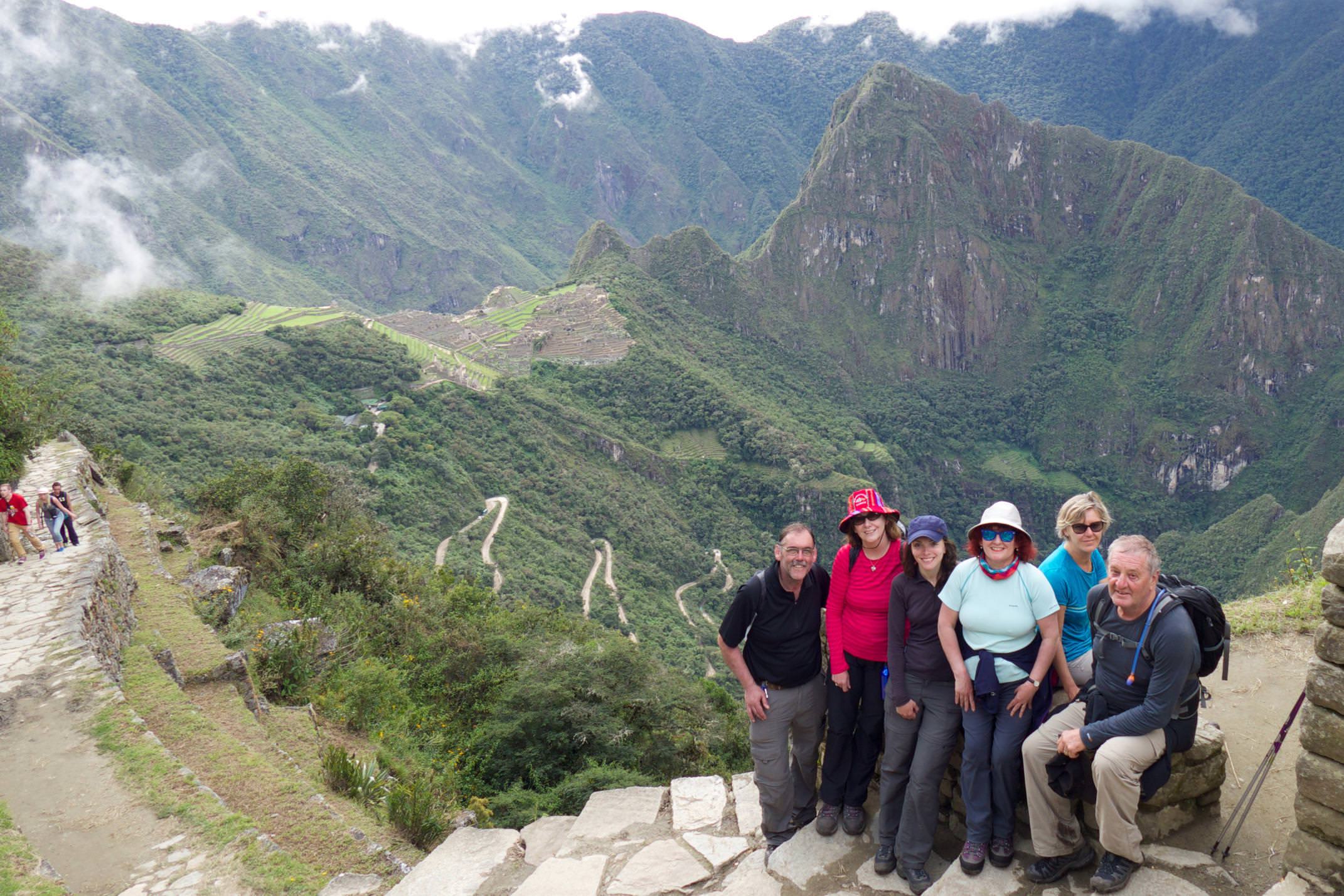 Royal Inca Trail to Machu Picchu
For walkers, the Royal Inca Trail is a brilliant option. Rather than the four-day classic Inca Trail, it only takes a day and you get that showstopping entrance on foot to Machu Picchu too. You jump off the train at km 104 with your private guide and walk a steep zigzag trail up the side of the valley through cloud forest to join the main Inca trail at Wiñay Wayna, reaching the Sun Gate in the calm of the late afternoon, which our experience shows is the ideal time to visit.
There are lots of other treks further down the valley that offer different scenery, very unvisited Incan ruins and all sorts of cultural encounters. So rather than spending four or five days doing the classic Inca Trail, if you just spend one doing the Royal Inca Trail, you then have time to get to know more of the valley.

If you like the sound of that, the last section should help you start planning your holiday. If you do want to take on the challenge of the Inca Trail, our private-group approach allows you to walk in between the main groups, for a far more peaceful experience, and rests you up at the quietest and calmest campsites, for a good nights sleep. It's particularly good for a small group of friends or a family.
Read all about it here: Classic Inca Trail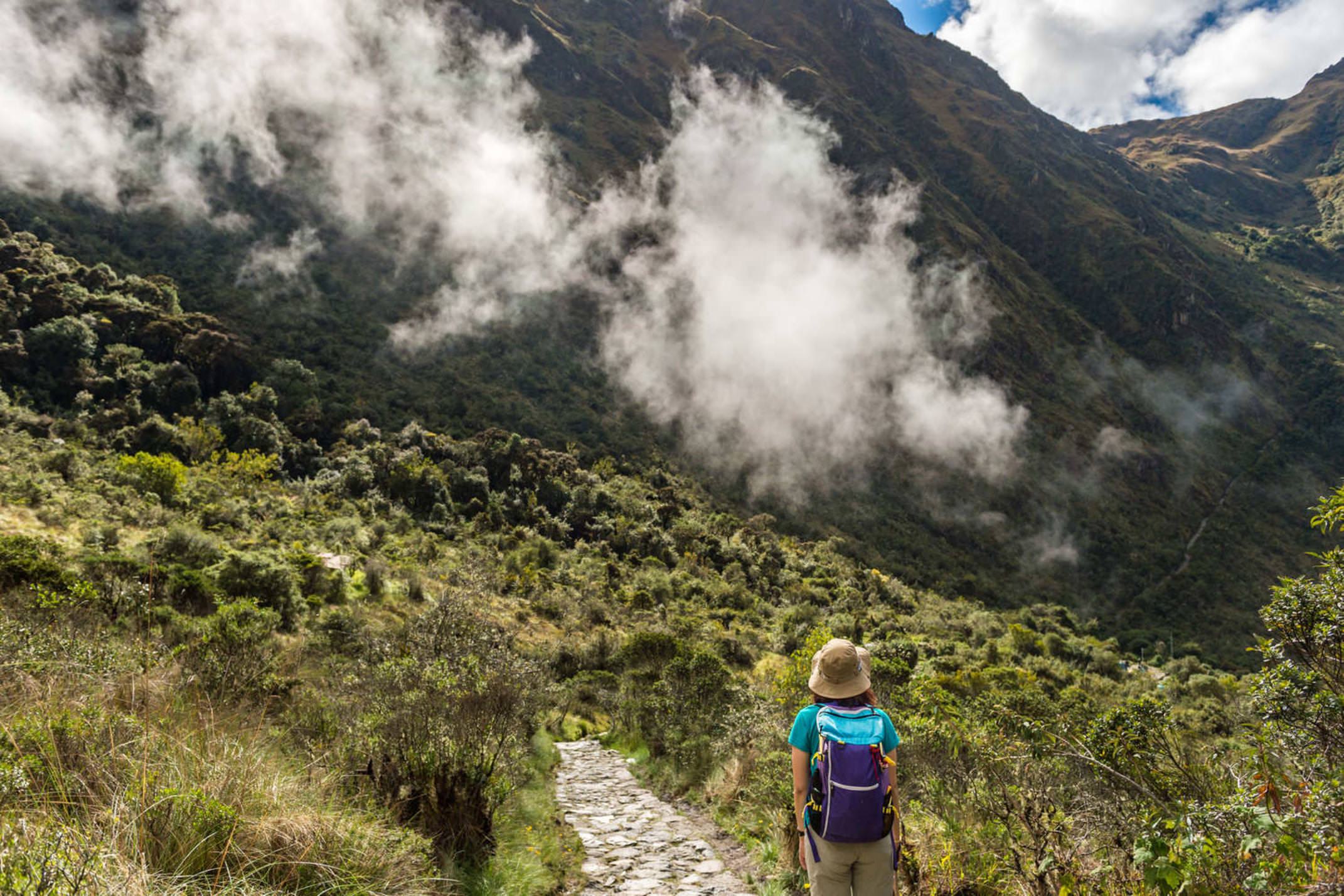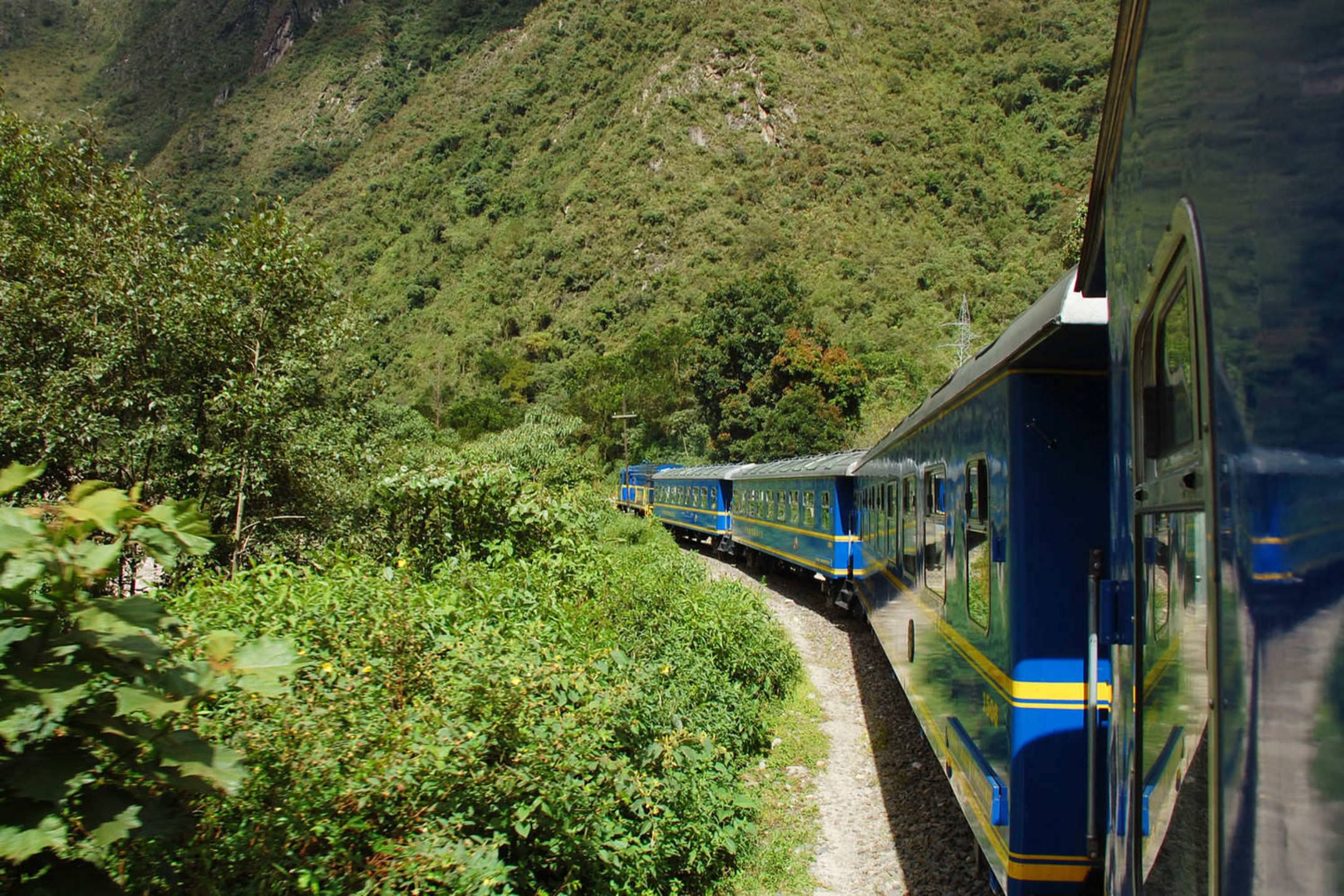 Machu Picchu by train
If you're not a big walker and want to see Machu Picchu, don't worry - we're not going to drag you off kicking and screaming into the mountains. Taking the train is a great option to arrive whilst still journeying through the changing scenery. On arrival, you can have a private guided tour of the site, hopefully enjoying some sunshine and relatively few other visitors to allow you to appreciate the achievement of this remarkable endeavour. And if you want to stretch your legs, you can head up the hill towards the Sun Gate, or even just from the path towards it, you get some lovely views down onto the terraces and central plaza as well as the peak of Huayna Picchu.

For an exmple, take a look at our Pacific & Andes: A Cultural Journey Through Peru.

How to visit Machu Picchu with Pura Aventura
As we've described here, we work hard to share Machu Picchu with you in a way that truly does this majestic place justice. Simply joining the convoy on the Inca Trail, or putting you in a crowded and noisy queue at the entrance goes against the grain for us. What's more, rather than rushing your visit, we'd also like to have you stay two nights in the village so that you can return the next afternoon, refreshed and relaxed, for your guided visit.
Machu Picchu provides a bridge between the Sacred Valley and Cusco, so you might like to have a read through how we share these places with the same combination of nuance and personal connections. There are plenty of other places we love to share in Peru, and you'll find these woven into the trip ideas below.
When you're ready to talk through your options and have us prepare an itinerary that we think will work best for you, please do reach out to us. Having an expert on your side - not least one with their own Peru office - can make all the difference to your time here.
Thank you for reading.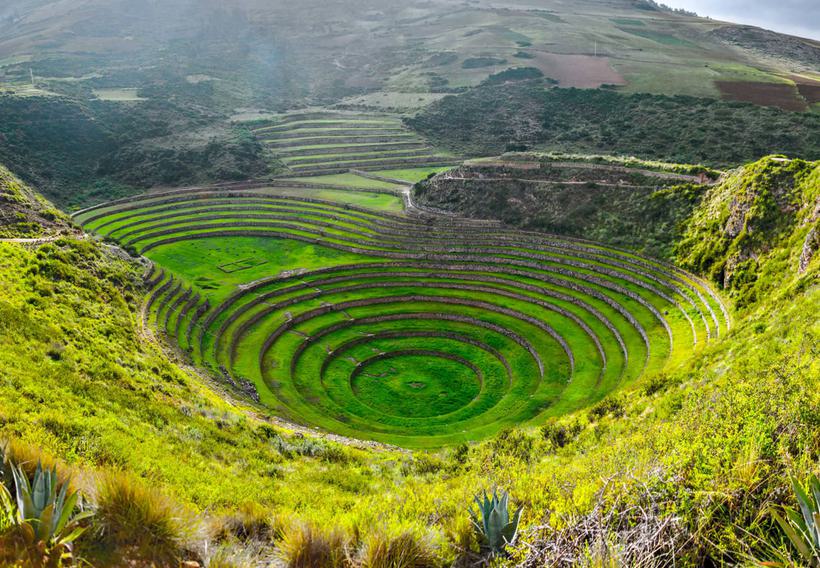 Machu Picchu & Galápagos Holiday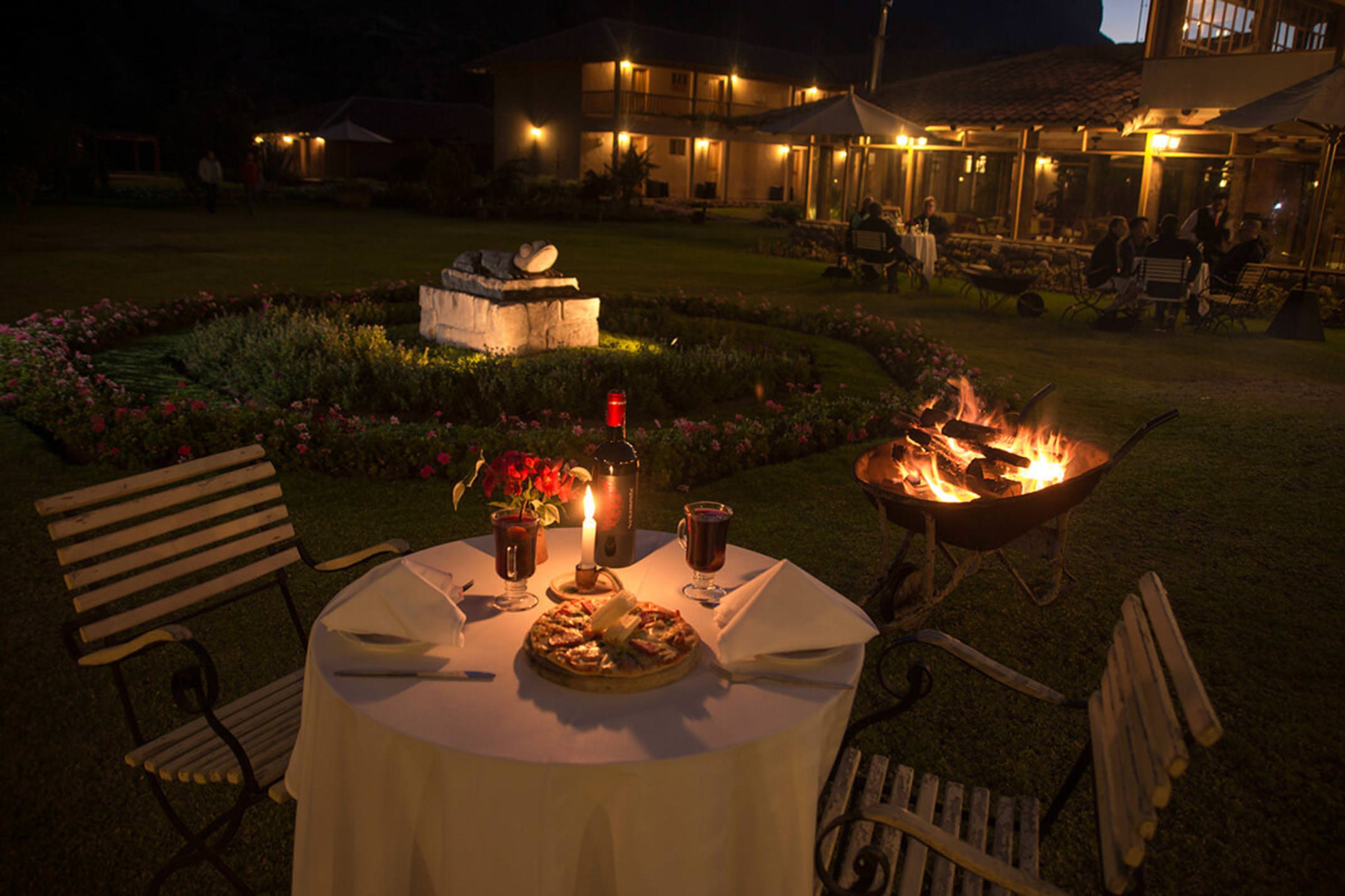 When: Mar-Dec
Price: £9,550 per person
Duration: 19 days
Walking meets wildlife as you explore the grandeur of Peru's Andes with your private guide, then meet fearless wildlife on a small-boat Galápagos cruise.
Peru's Machu Picchu & Amazon Holiday
When: Apr-Dec
Price: £4,895 per person
Duration: 14 days
A quiet Machu Picchu deep in the hills; a raucous canopy deep in the jungle. This is a classic pairing, moved away from the crowds and closer to nature.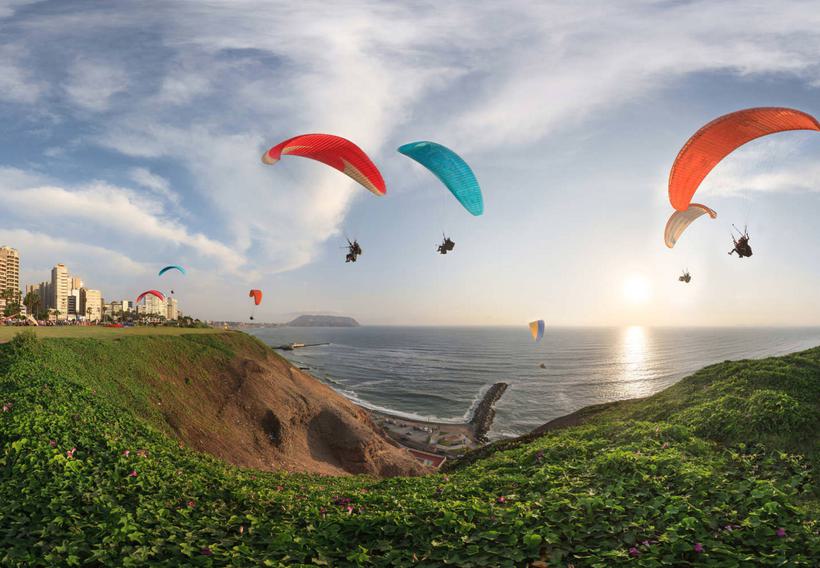 Machu Picchu & Inca Trail Family Adventure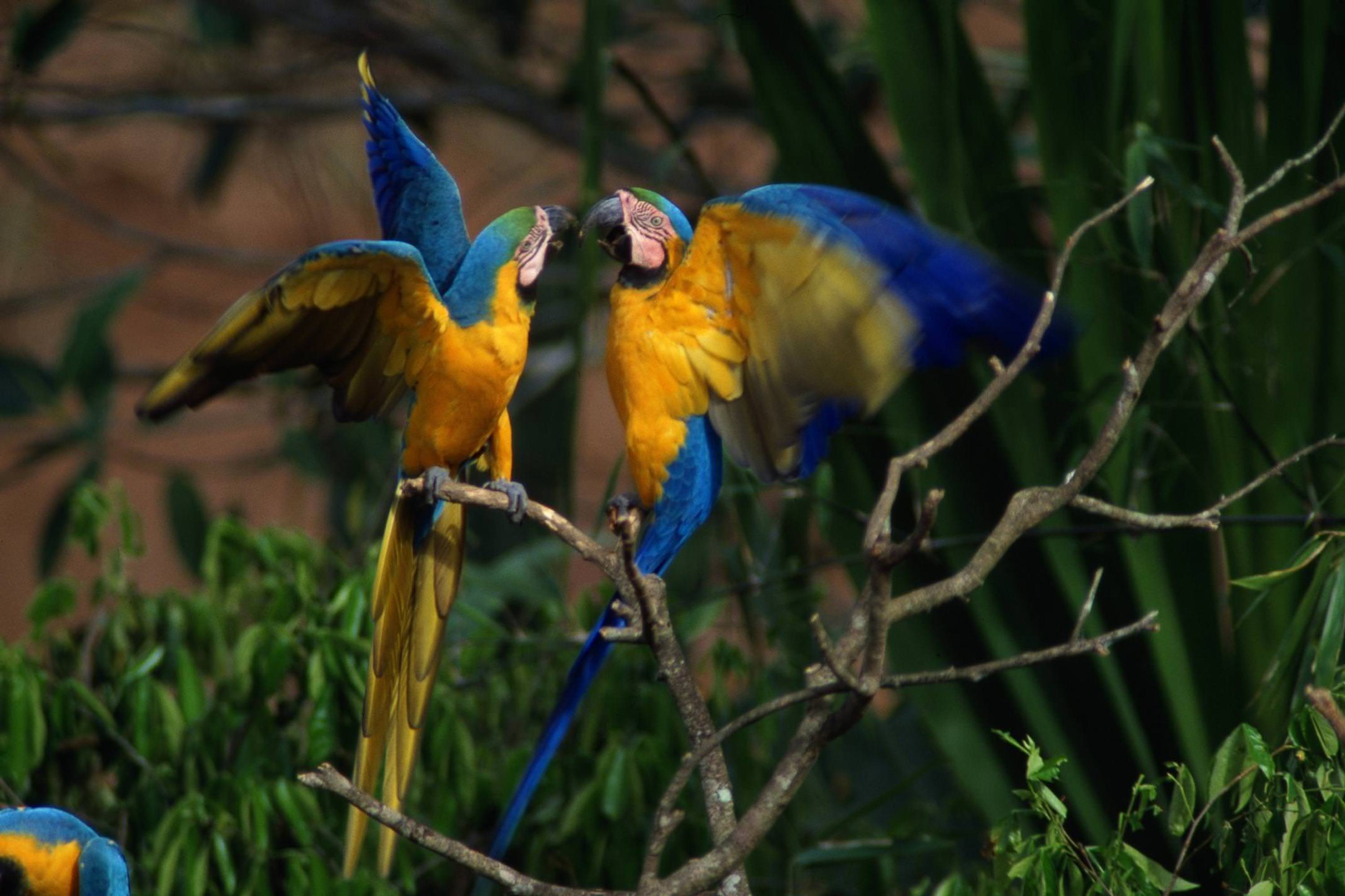 When: Apr-Dec
Price: £5,300 per person
Duration: 19 days
The Inca Trail away from the crowds; the Amazon from a working research centre; dinner with a local family - this is a Peru family trip with a difference.
Travel with Pura Aventura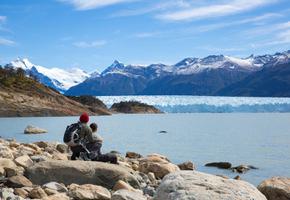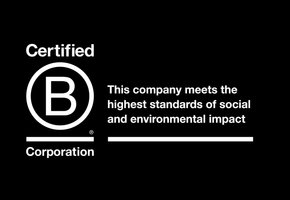 We are one of the first UK travel companies to be certified B Corp – regarded by The Independent as the premier sustainability certification, and described by Which? as "meeting the highest standards of social and environmental performance".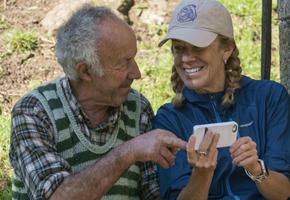 Award-winning Travel Positive