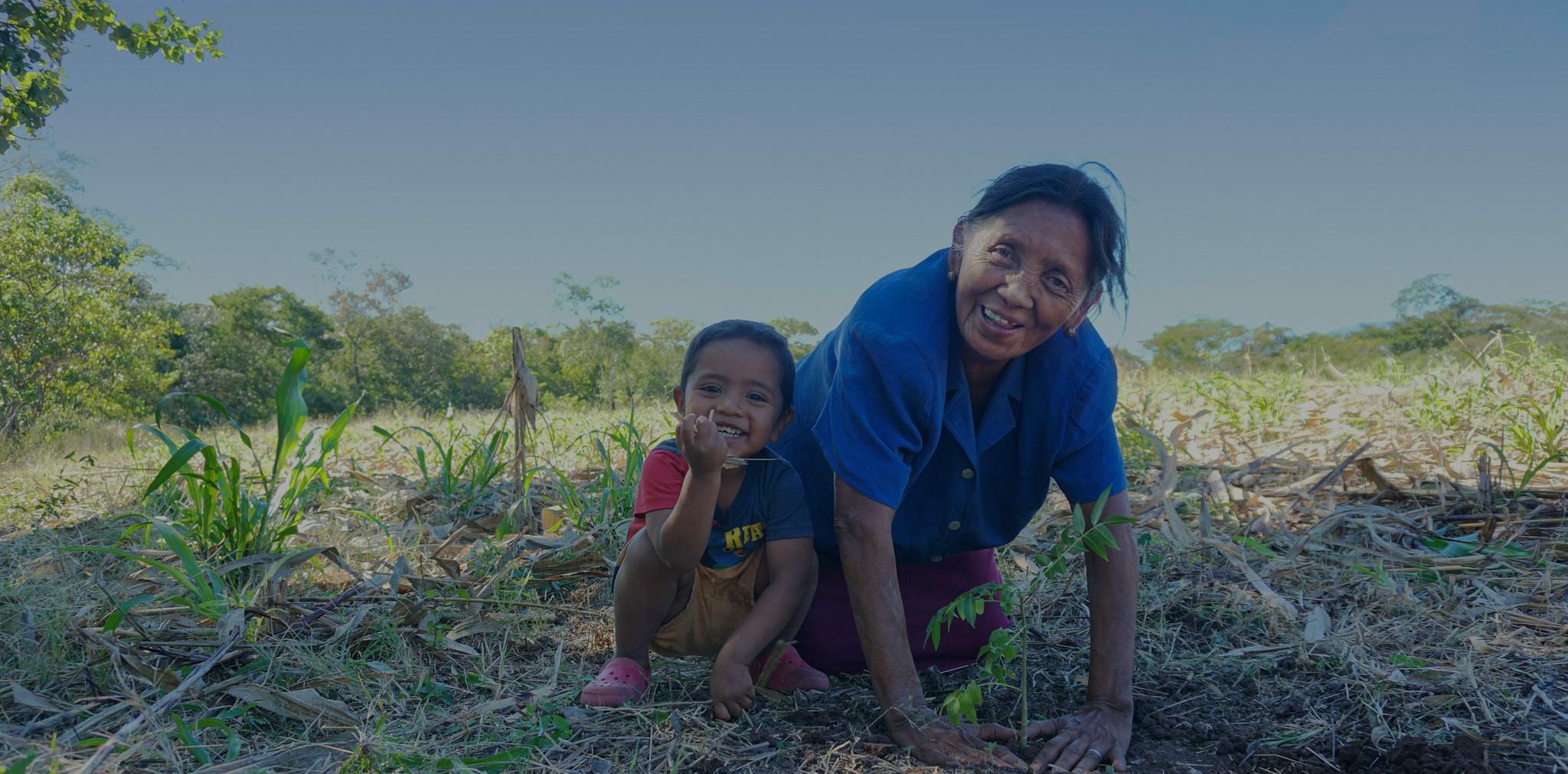 Brilliant reforestation with Taking Root
Introducing Taking Root
We give 1% of all our revenues to a brilliant not-for-profit reforestation and community development project.
This is how your holiday helps create sustainable income to change lives in rural communities and protect our planet in the face of a climate crisis.

A quick guide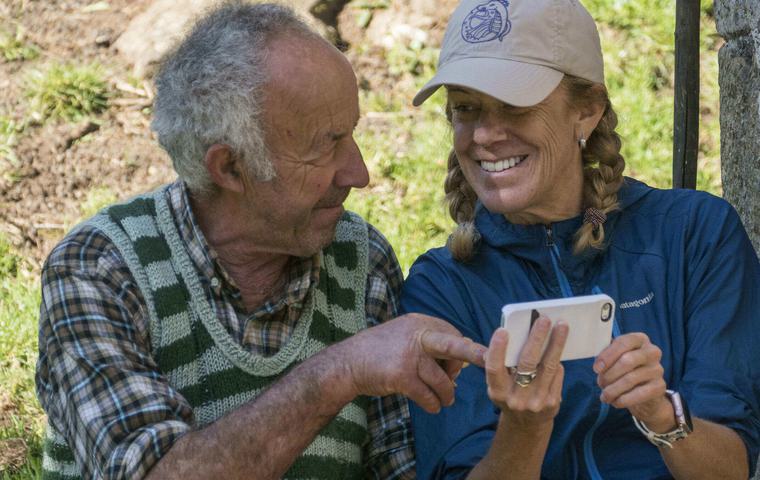 1 of 10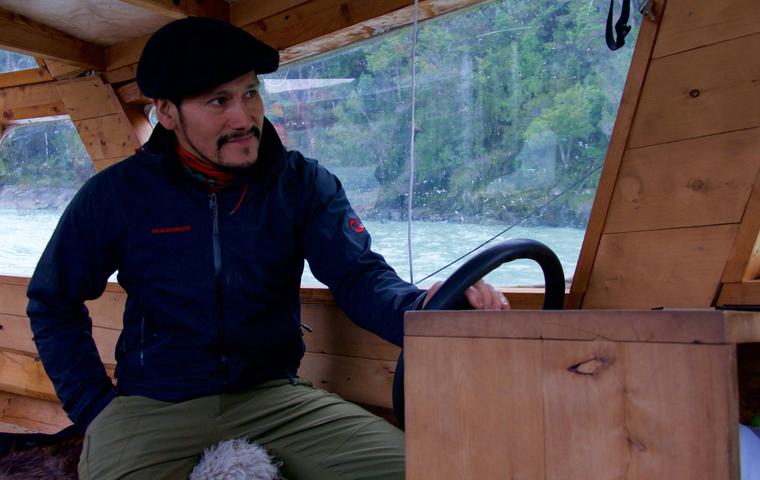 2 of 10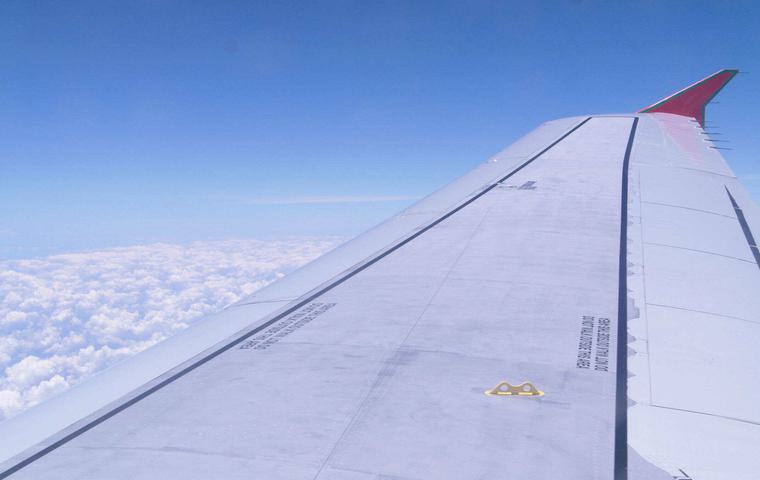 3 of 10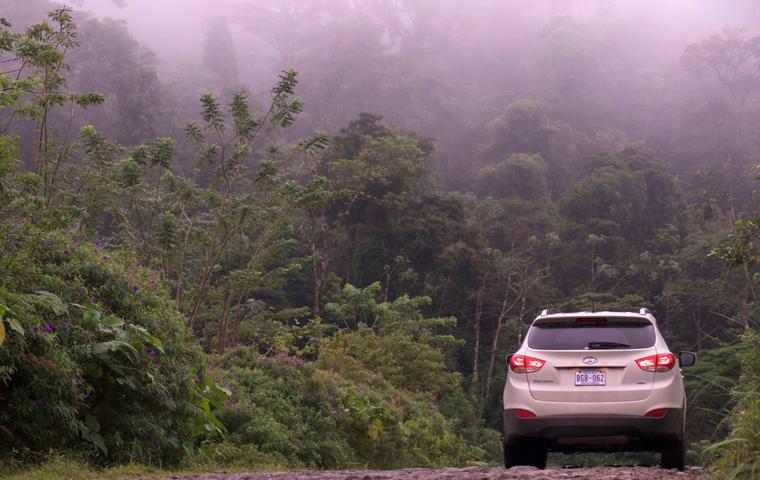 4 of 10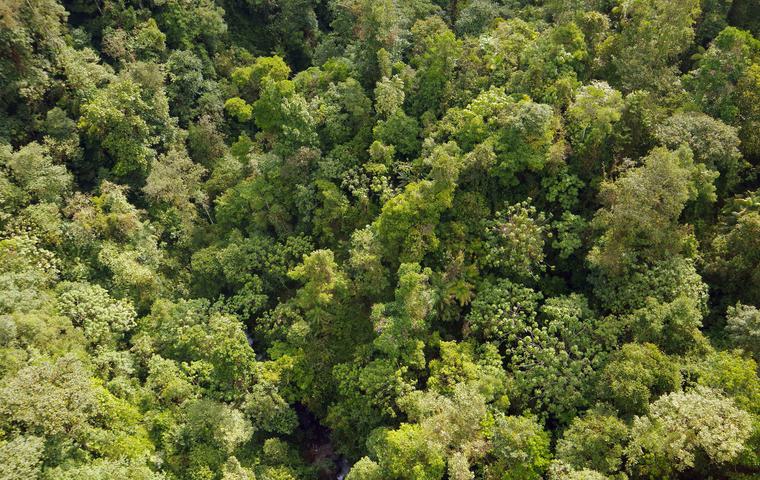 5 of 10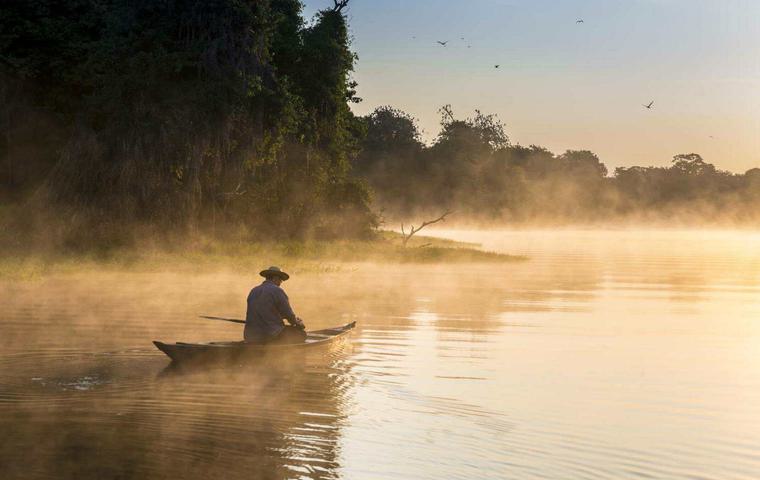 6 of 10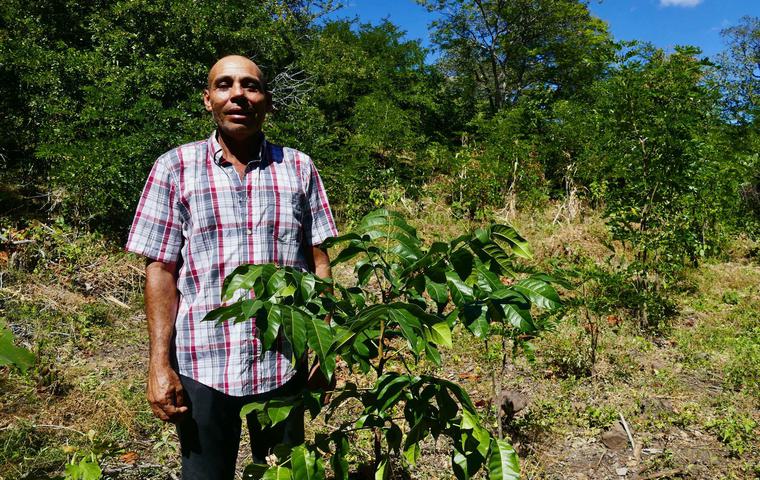 7 of 10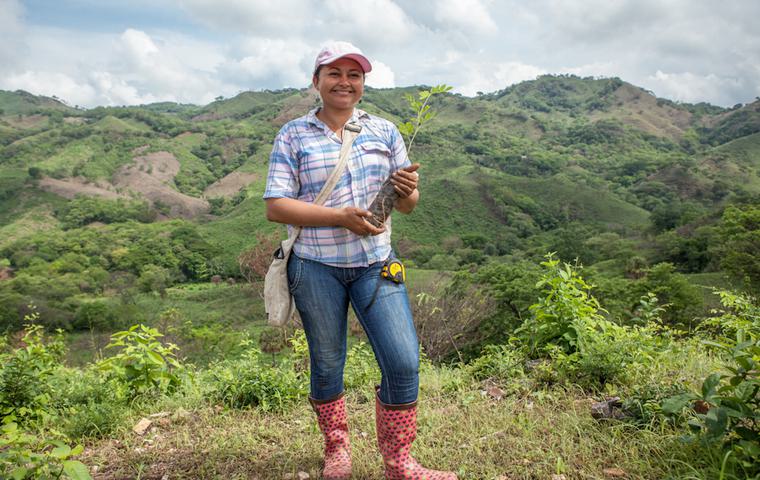 8 of 10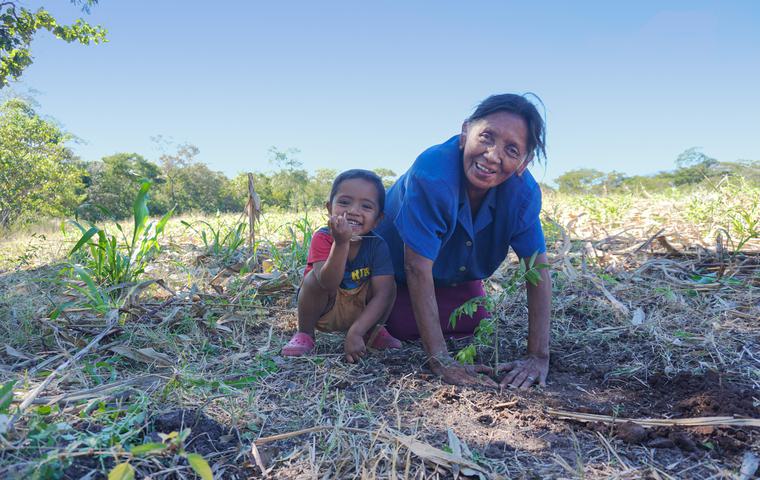 9 of 10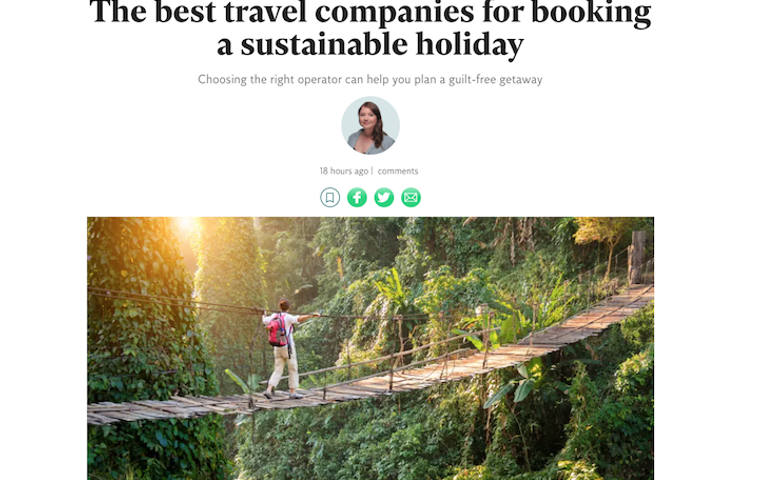 10 of 10










Community development
Planting trees is generally agreed to be the best way to mitigate carbon damage. But Taking Root goes further to improve the lives of rural Nicaraguan farmers and ensure the forests remain long into the future.
For many farmers in rural Nicaragua, there are fundamental economic barriers which discourage them from foresting their land, or parts thereof.
1. No access to affordable credit to make long-term investments
2. No access to the technical, business and marketing skills needed
3. Intermediaries take a large cut of the profits and prices low
Land is often instead dedicated to non-forestry activities such as crops and livestock. As well as providing few environmental services, this approach seldom creates good, sustainable income.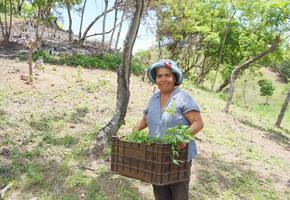 For one local farmer, Calixto Espinoza Tercero, he and his family members had to go to Costa Rica every July and August in order to work and gain an extra income because they couldn't make their farms profitable.

This is where Taking Root comes in. They use clever technology to remove barriers, help farmers to boost yields and reduce costs, and connect them to premium markets. Through these they can sell their sustainably harvested wood, as well as the coffee beans they can grow in the shade of the new trees.

Remember that we donate 1% of the revenue from your holiday to this outstanding scheme. Choose Pura Aventura for your trip, and you'll be making a direct contribution to its continued growth and success.
How it works
Taking Root creates long-term partnerships with local farmers, safeguarding our investment and setting the farmers onto a path of financial independence.
Taking Root sells credits to offset carbon through its website and in long-term partnerships with eco-concious organisations like us. So for example, on a trip from the UK to Peru and the Galápagos Islands, we know this produces 3.96 tonnes of CO2. Because we compensate a mile for every kilometre travelled by air, road and sea, we instead pay to mitigate 6.24 tonnes. That equates to 39 trees, instead of 23.
These trees are then allocated to farms in Nicaragua.
Farmers have to apply to the scheme and need a good chunk of land, at least 17 or so acres, to start with. This is to be split between reforestation and the traditional activities mentioned just above, so as not to cut off their main immediate sources of income and maintain diversity. Taking Root come to survey the land and, all being well, give it the green light.
From here it is a two-way partnership, so the farmer has to invest their labour, time and energy from the get go. This creates an emotional investment and sense of shared ownership, which has proved to yield better results in both the medium and long term.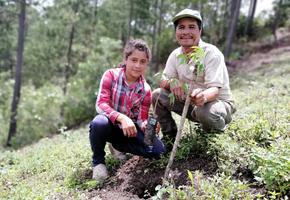 For example, the farmers have to take responsibility for coming to water the saplings at the nursery for the first three months. The planting of it, always a native species, is then done jointly between the farmer and Taking Root, like proud parents seeing off their child on its first day of school. The nurseries themselves also create employment, with several roles needed to be filled from local communities.
Payments are made over the course of 10 years - three installments in the first three years, down to two thereafter. These are linked to KPIs and money is withheld if not met, barring exceptional external influences. After the 10-year period passes, farmers are expected to be financially independent thanks to their by now established trees and the guidance and market access received through the project.
Financial independence
To get to financial independence, the farmers need something to sell. Wood is the obvious starting point, though we're not talking about stocking the shelves of your local DIY shop...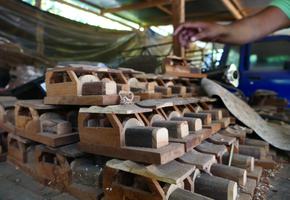 Think smaller scale, more artisan - a sustainable local economy creating jobs and income for local people.

How it works is that the farmers sell harvested wood from natural pruning and cutbacks to a separate, though closely-affiliated, organisation. This is then turned into handmade products such as furniture, wooden mats and serving spoons to be sold for a profit. The artisans responsible for this are young students who gain both an income and business skills that they can take forward into future careers.
One of the wonderful, actually quite bonkers things about this is that for each product sold, the buyer can trace the wood all the way back to the specific farmer who harvested it from the trees planted with Taking Root. Try doing that with anything in your local supermarket. Ditto for the coffee, which around 400 producers harvest and sell in the San Juan de Rio Coco area to bolster their incomes.
Coming full circle, remember Calixto and his family that we mentioned earlier? Well, thanks to Taking Root, instead of having to travel hundreds of miles south to Costa Rica to find work each summer, now they can stay in Nicaragua, working on their farm all year round, together. Another farmer has even managed to fund their child's graduation through the project.
It's brilliant work, making a real impact on these and other lives in Nicaragua. The impact it has on the climate is almost a by-product of this business model. We are so proud to support their work.

If you'd like to read about three families whose lives have been changed through their partnership with Taking Root, please click the link below.