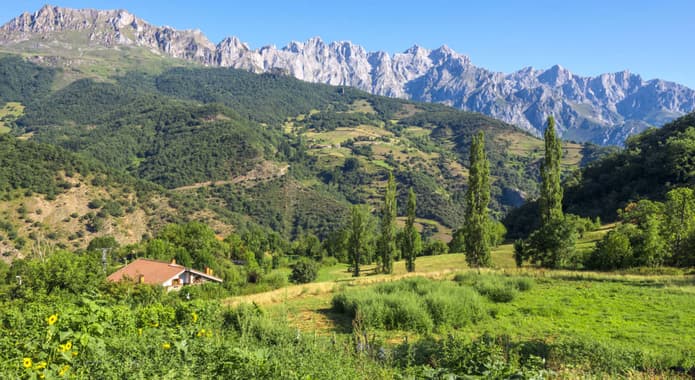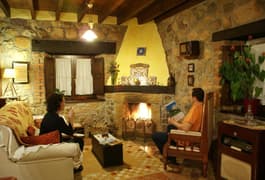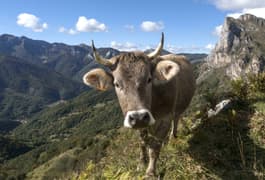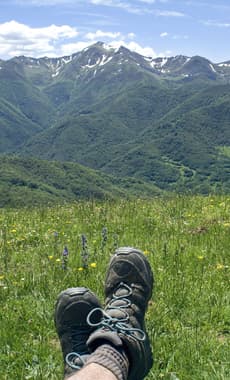 Walking Highlights of the Picos de Europa
Guided and self-guided trails blend with cosy hotels and hearty food as you explore our favourite walks in the spectacular Picos de Europa National Park.
As with all our walking holidays, this is a trip where "wow, look at that view" by day meets "this is the life" by night, as you kick off your boots, fill your glass with something local and relax in peaceful rural hotels, where the welcome is warm, the food delicious and the surroundings blissfully restful.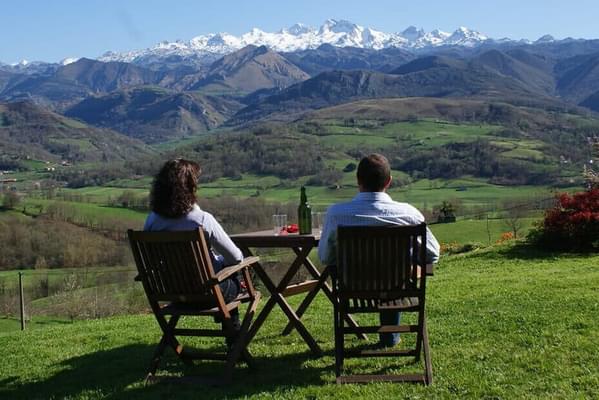 1 of 8
Day 1 - Settle into the Picos de Europa
Your trip begins at Bilbao, where you collect your hire car and visit a medieval town en route to a family-run farmhouse hotel. Settle in with a local cider and enjoy epic mountain views.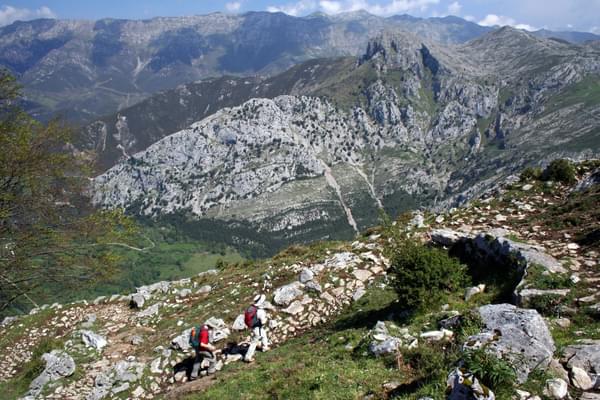 2 of 8
Day 2 - Hike in the hills with your private guide
Your two guided hikes will help you get to know the landscapes and local cultures. Today you'll hike the Roman route across the high hills, revealing a view of all three Picos massifs.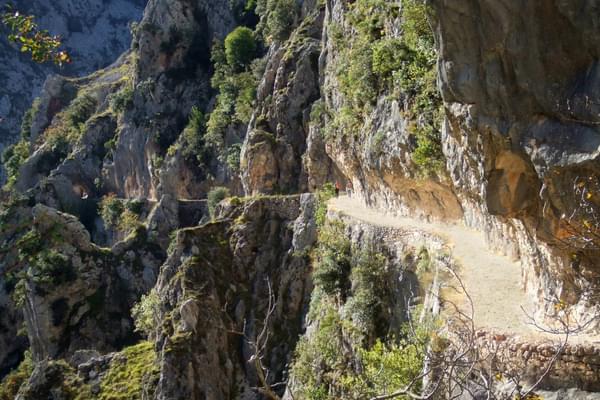 3 of 8
Day 3 - Experience one of Spain's greatest hikes
Today you'll enjoy one of Spain's greatest hikes as you walk through the epic Cares Gorge. As with most walks you'll have ways to shorten the route as you go, or push on for the full experience.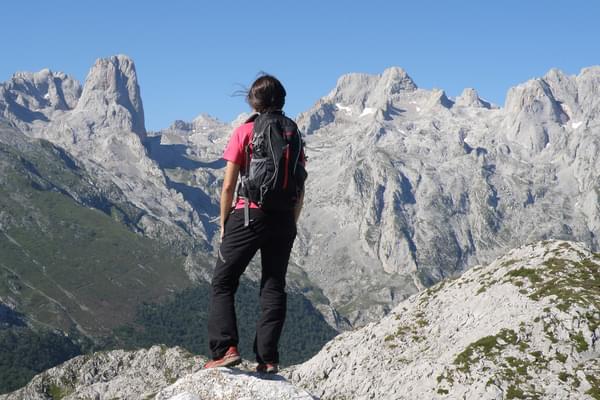 4 of 8
Day 4 - Choose from a selection of spectacular routes
You have a choice of brilliant self-guided hikes today, including to the base of a famous climbing mountain, around the iconic Covadonga lakes or more gentle scenic river strolls.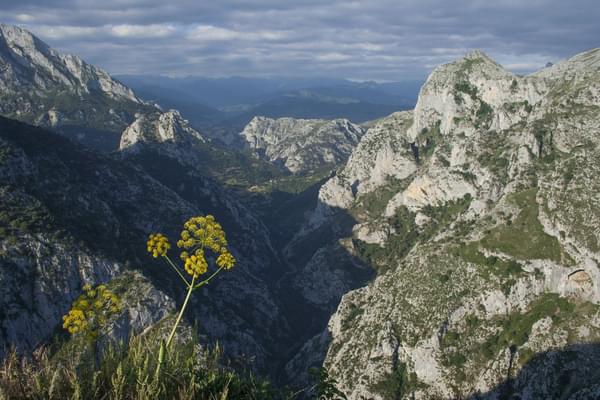 5 of 8
Day 5 - Explore on the way to your next base
You now move on to the alpine meadows of the Liébana Valley, visiting a medieval monastery and town en route, with options for short walks. There's another delicious homecooked meal later.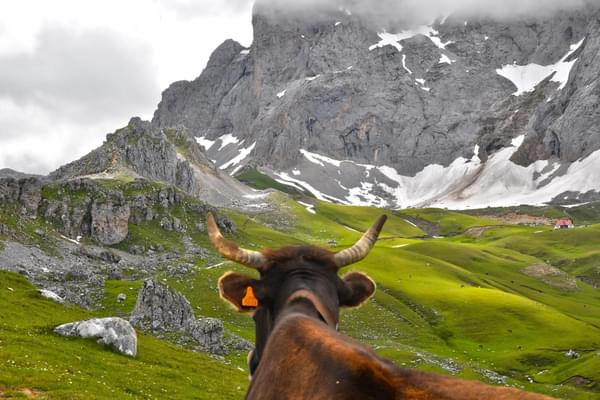 6 of 8
Day 6 - Walk in the highlands with your guide
Your guide joins you again today as you ride the cable car into the heights of Fuente Dé. Hike around the striking landscapes of the summit, or walk down through pretty forests and pastures.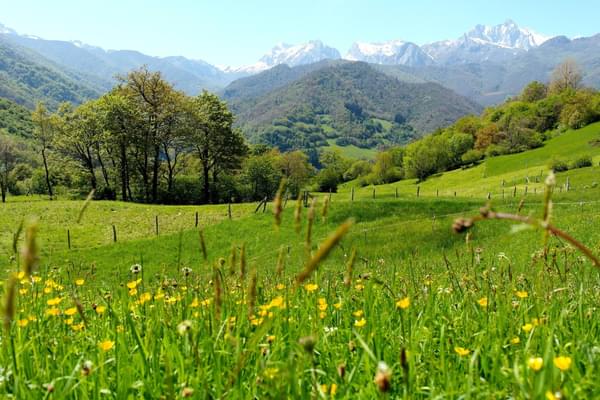 7 of 8
Day 7 - Enjoy a scenic circular in Liébana
You might like to enjoy walk in Liébana's more bucolic scenery, walking through woods, meadows and red-roofed hamlets, or instead hike up to one of the area's very best lookout points.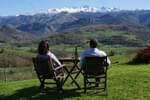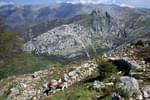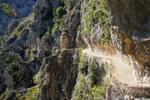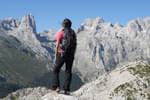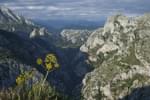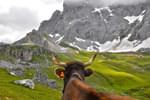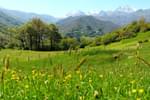 Travel with Pura Aventura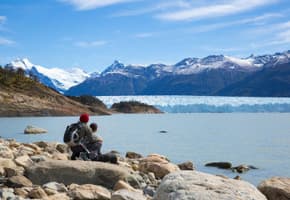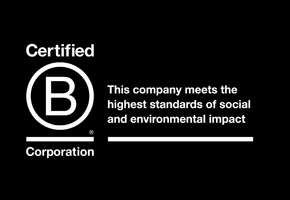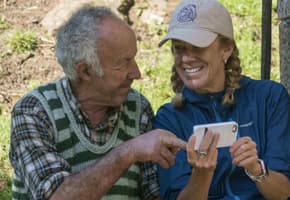 Award-winning Travel Positive