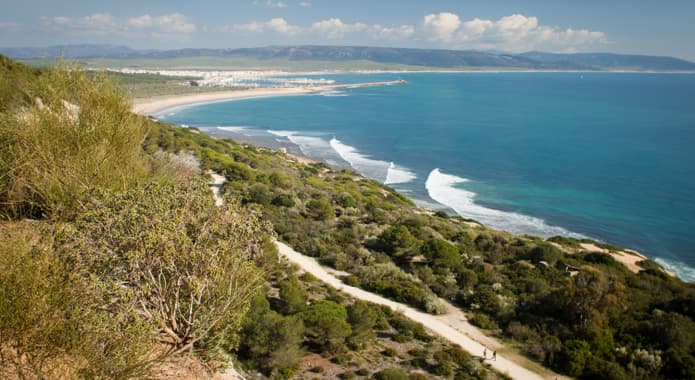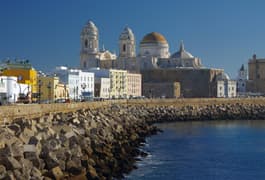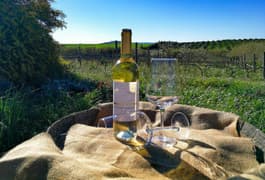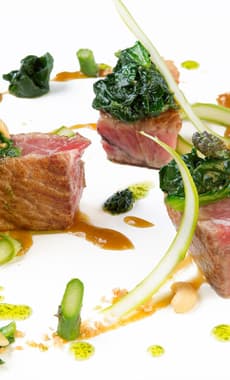 Short Walks & Local Flavours on the Cádiz Coast
Based in a photogenic hilltop village, this indulgent trip blends easy walks in coastal nature with great food, boutique wine and a guided visit to historic Cádiz.
During this walking holiday, you stay in a boutique hotel in the gorgeous white village of Vejer. From this base, you'll venture out to enjoy the company of our expert local guides who share their favourite hidden corners with you, from the coastal nature of small natural parks to the ancient city of Cádiz. On days when you explore independently, we're there to guide you with easy walking navigation and our own personal recommendations.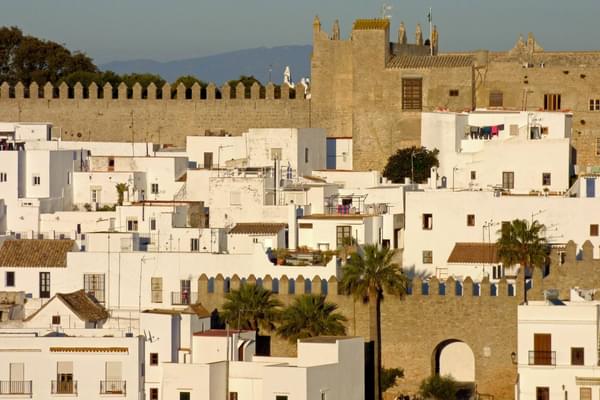 1 of 8
Day 1 - Settle in to your village base
From Málaga airport you collect your hire car and travel to your spacious boutique hotel in Vejer, your home for the next week. Meet your guide for a walking tour with tapas and sherry.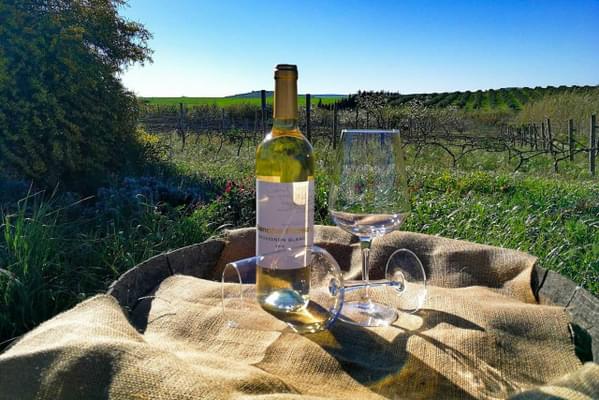 2 of 8
Day 2 - Enjoy a relaxed day of walking & wine
Your guide now leads you on a relaxed walk through coastal Mediterranean forest, with views to the ocean and Cape Trafalagar. Later enjoy an afternoon of indulgent wine and olive oil tasting.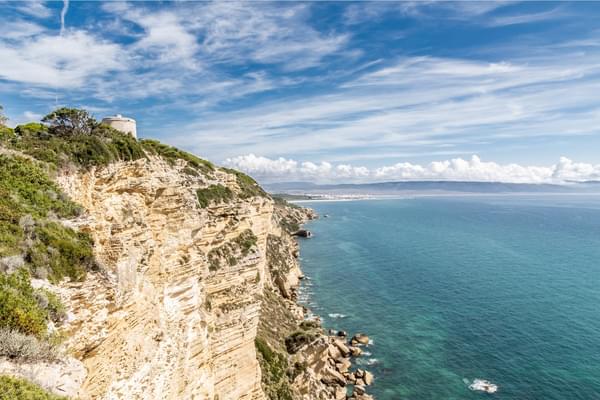 3 of 8
Day 3 - Walk along the coast to seafood restaurants
A simple self-guided trail leads along the clifftops with wide views to the coasts of Africa on clear days. In Barbate you can enjoy the coast's best seafood, and indulge in the famous red tuna.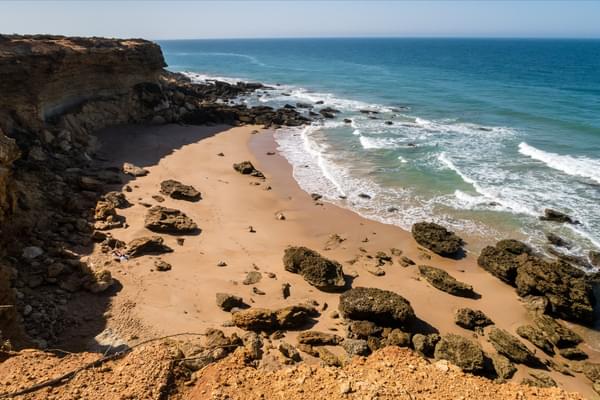 4 of 8
Day 4 - Swim in the sea, relax in a spa
You can enjoy more coastal views and a swim in the sea on a self-guided trail before later relaxing in Vejer. Perhaps visit the hammam - a soothing blend of Moroccon spa and Roman baths.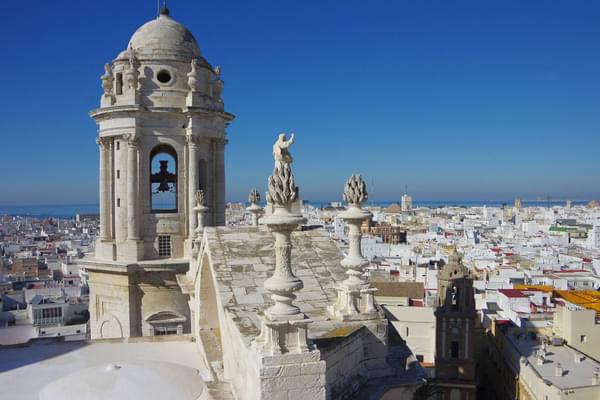 5 of 8
Day 5 - Explore Cádiz with your private guide
Cádiz is one of Spain's most photogenic, historic and relaxed cities. Meet your guide and see for yourself as you explore the medieval quarter, Roman theatre, market and an exclusive viewpoint.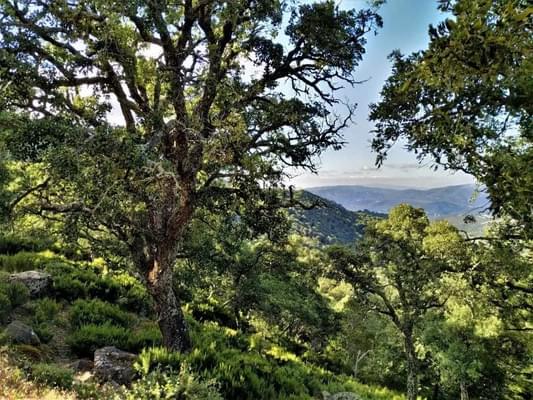 6 of 8
Day 6 - Explore Alcornocales NP with your guide
Your guide gives you special access to the natural park, where mountain ridges rise above mighty Andalucían oaks and subtropical forests. Explore on foot before a homecooked lunch with a local.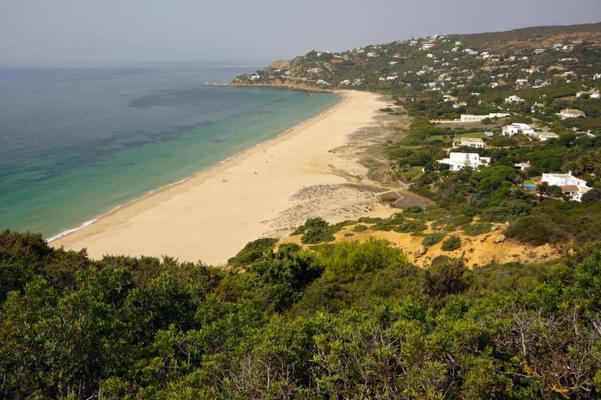 7 of 8
Day 7 - Walk, relax and enjoy a special farewell dinner
We've made your last day a special one; walk a short trail with glorious coastal views, relax on quiet beaches and toast your travels with a tasting menu dinner overlooking Vejer at sunset.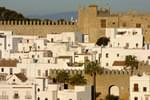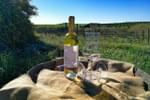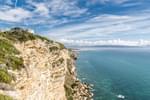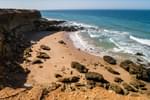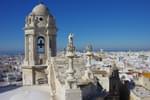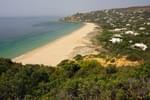 Travel Positive in Andalucía
Your trip will have a positive impact on the places you visit and the people you meet: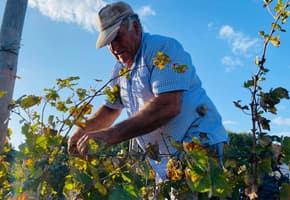 We love thriving communities. Because every hotel on this holiday, guide you meet, and place you eat helps support a strong local economy, your travels help to protect Andalucía's rich culture and heritage.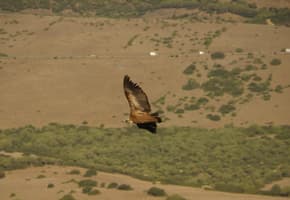 We love walking in beautiful nature. Large parts of this trip are spent in the protected natural parks of La Breña, El Estrecho and Alcornocales, creating an economic imperative to look after nature.
We love our planet and want to explore responsibly. We measure the carbon footprint of your trip from your front door and back, then invest in growing trees in the tropics sufficient to absorb twice the carbon.