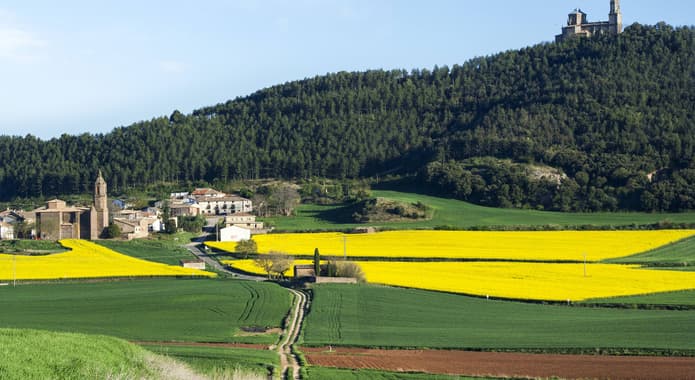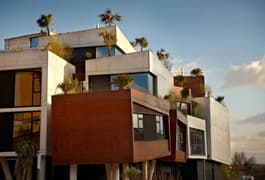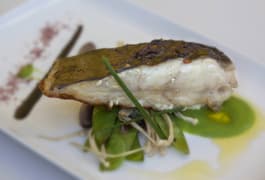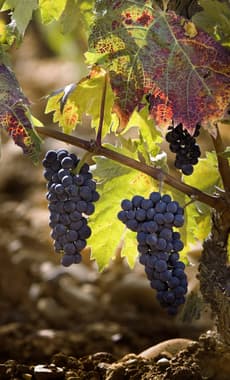 Basque Rioja Inn to Inn Walking Holiday
Walking, wine and world class cuisine. That's what you can expect from this exclusive route through the quiet valleys, vineyards and villages of Basque Rioja.
A landscape of colourful fields, hilltop villages, medieval castles, sunny vineyards and sculpted mountains awaits. Walk along the quiet foothills of the northern mountains as they descend towards the Rioja wine country. Our varied collection of characterful small hotels and the world class wine make for a walking holiday where the exertions of your hiking are carefully balanced with time to relax in comfort.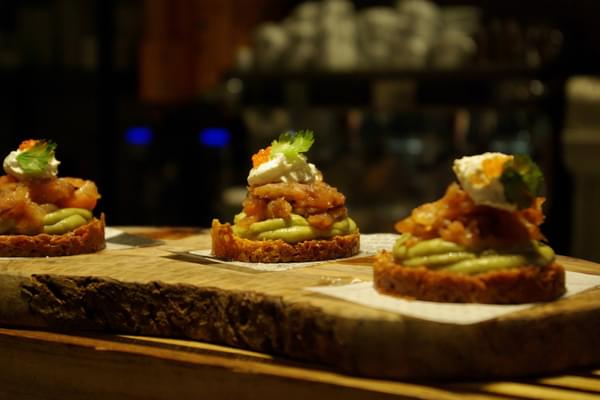 1 of 9
Day 1 - Discover Pamplona and its pintxos with our guide
Your holiday begins in Pamplona, reached by train from Madrid or Barcelona. Our local guide will give you a very local insight into their storied city and its pintxos, small works of culinary art.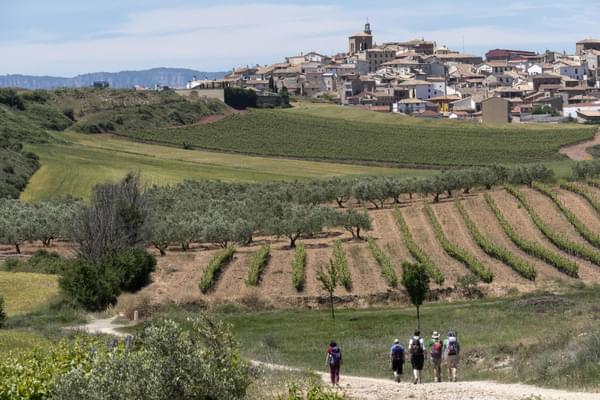 2 of 9
Day 2 - Walk along the Camino de Santiago
After breakfast our team will run through the week ahead with you before taking you to the start of your walk. Set off along a stretch of the Camino before striking out on a quiet path to Estella.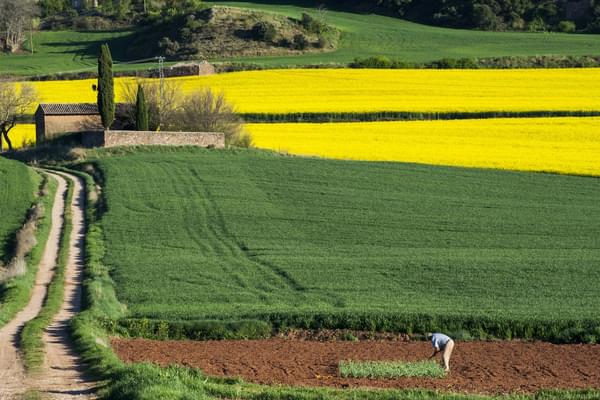 3 of 9
Day 3 - Go the 'right' wrong way
Walk through colourful rural landscapes, dotted with pretty villages. This route is so peaceful that locals think you are pilgrims going the wrong way!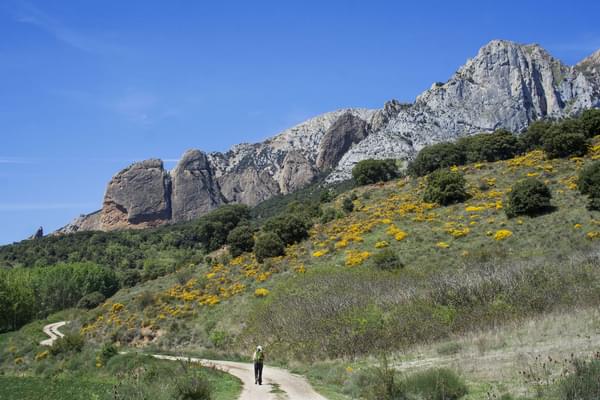 4 of 9
Day 4 - Cross the hills from valley to valley
Today's route leads through the foothills of the Sierra de Codés to Maribel and Guy's lovely three-bed guesthouse. They'll share with you their love of Navarre wine, Basque food... and Flemish beer.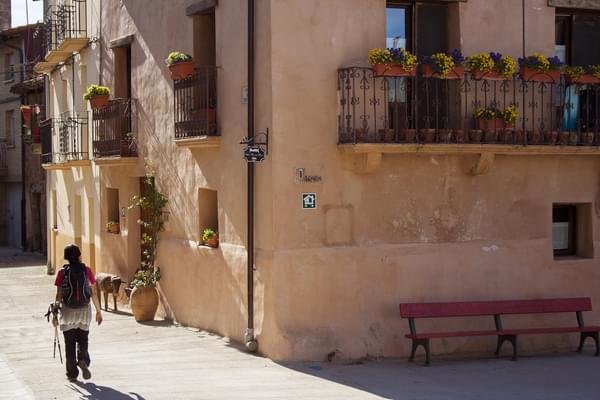 5 of 9
Day 5 - Enjoy the local slow pace of life
After what was probably a large dinner the night before, today is yours to slow right down. Equally, you could do a circular walk up to the summit of Codés, or to a quiet natural pool.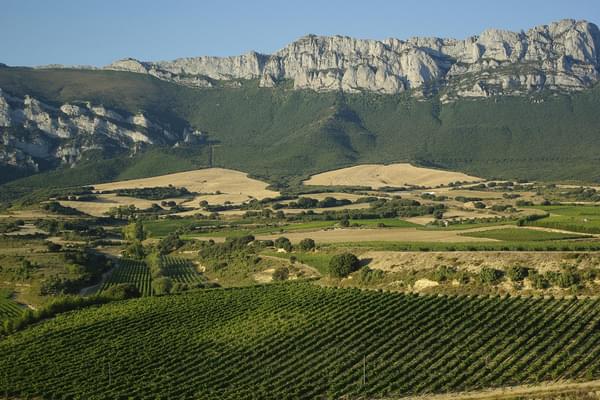 6 of 9
Day 6 - Walk into the Rioja wine region
Back in your boots today, walking over a mountain ridge to look down across the Ebro River valley, and Rioja's famous vines. Drop down into the vineyards to the hilltop town of Laguardia.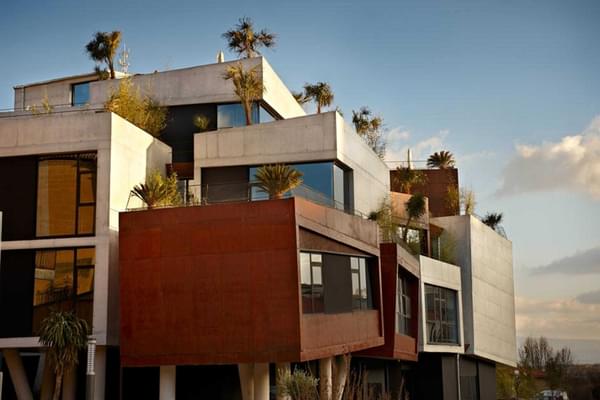 7 of 9
Day 7 - Walk through vines to an architectural wonder
After a relaxed morning in the cobbled streets and wine cellars, a walk through the vines leads to your striking hotel and a tasty dinner blending traditional products and modern Basque cuisine.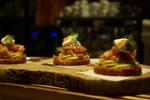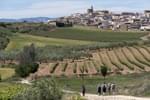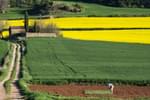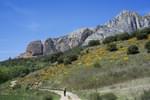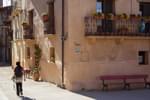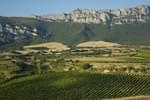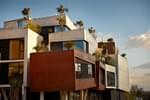 Travel with Pura Aventura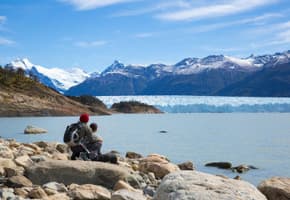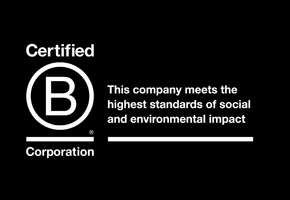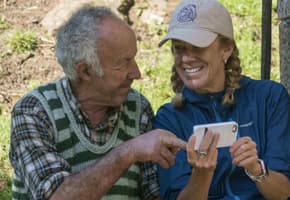 Award-winning Travel Positive