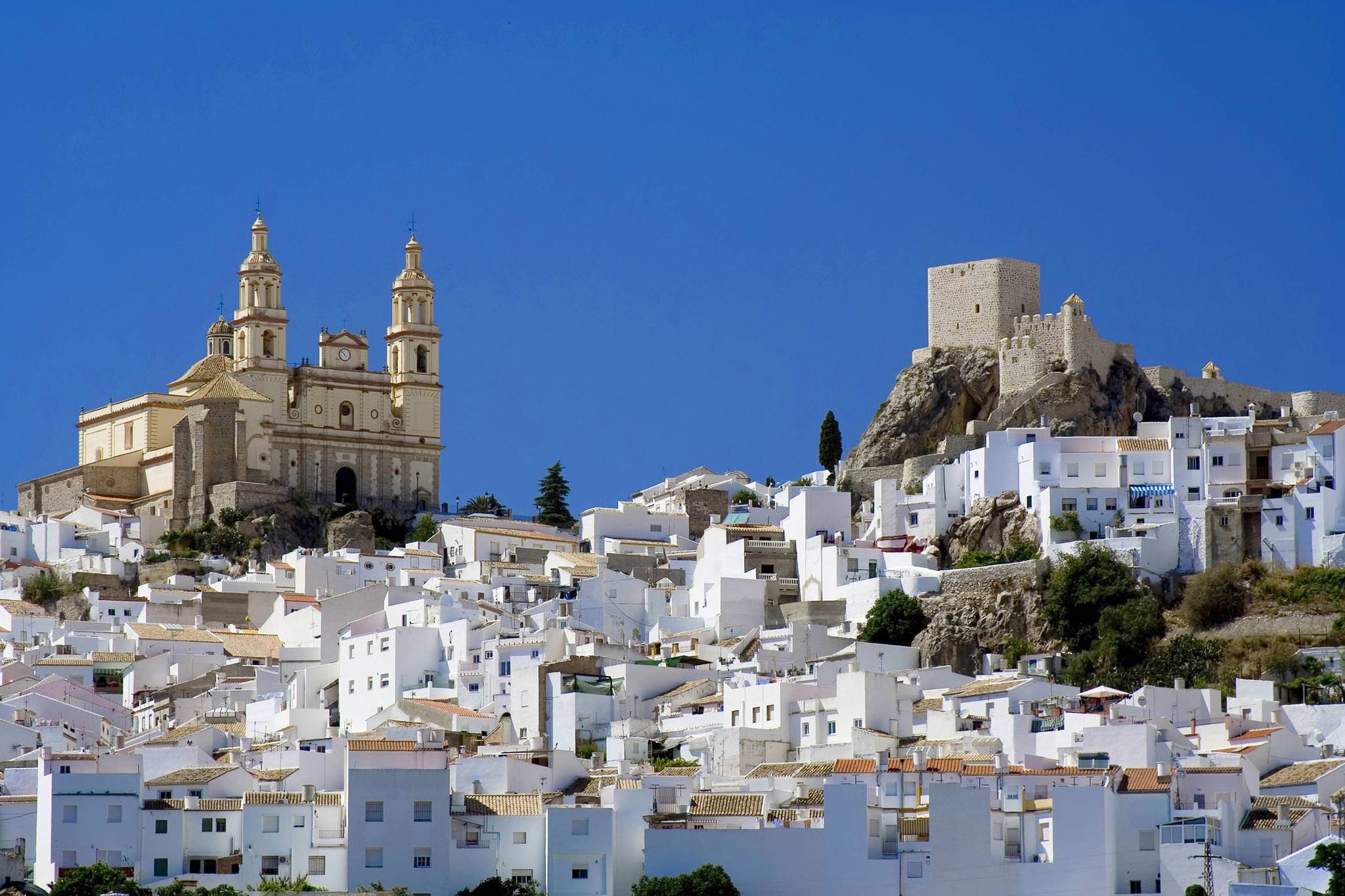 Andalucía
Walking Holidays | Food & Culture Journeys



White villages
Seven centuries of Moorish rule imbued Andalucía with so much of the romantic colour, exotic flavours and architectural masterpieces that stir the imagination. Oranges, lemons, almonds, dates and rice, plus spices like saffron, cumin and cinnamon all crossed the Strait of Gibraltar with the settlers. Irrigation systems, developed by the Romans, reached their peaks and exploded the scale of olive harvesting.
And then there are the hilltop villages.
Typically built as early Middle Age fortresses, under the watch of the Moors they assumed their now familiar aspect; pretty whitewashed houses and internal patios rising and falling along undulating streets, encircled by stout walls.
In central Andalucía, villages and their castles rise above endless sweeps of olive groves, like a shimmering oasis in a parched desert. Further west, they pop up out of the thick woodland in the distance, islands of white and red in a sea of green.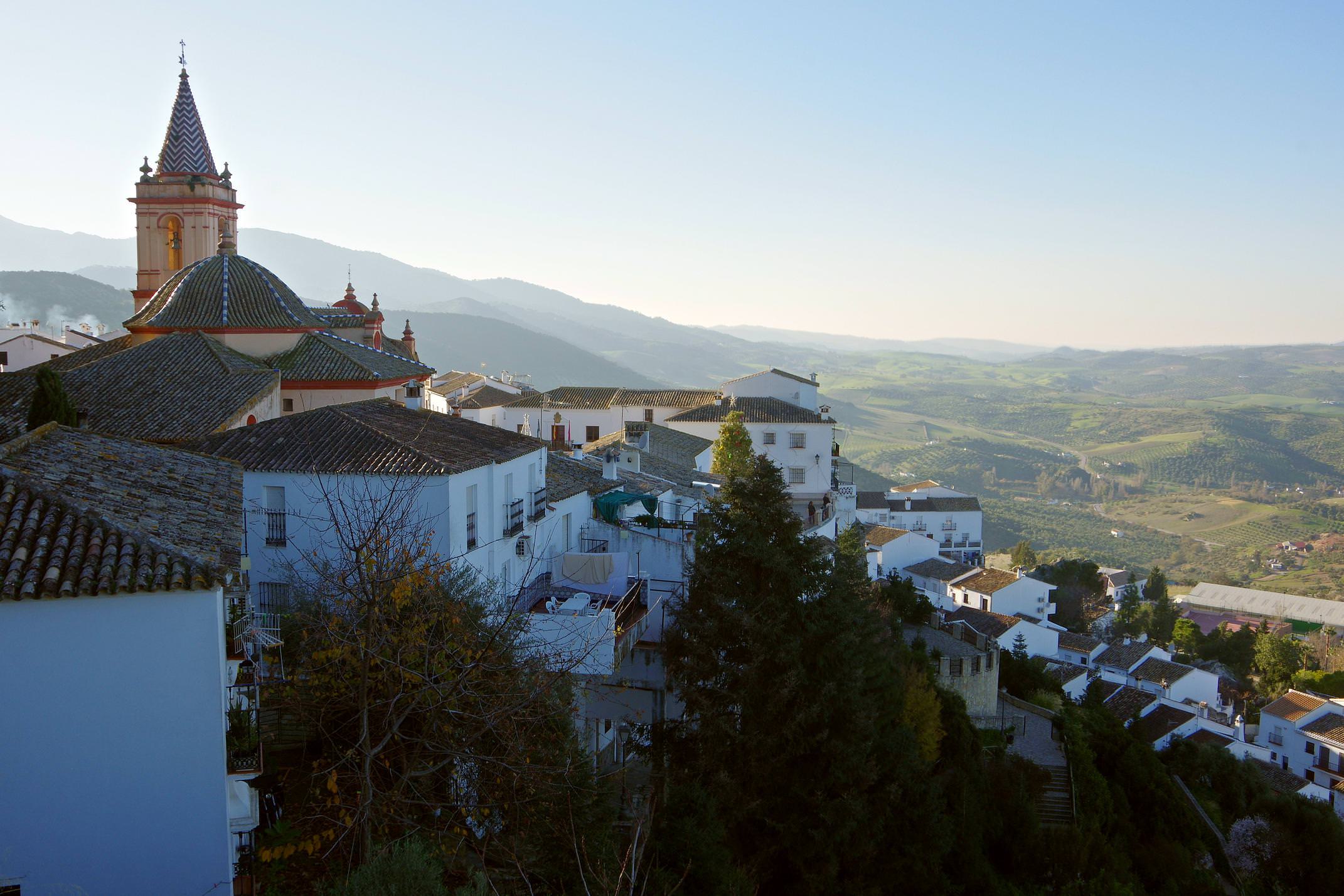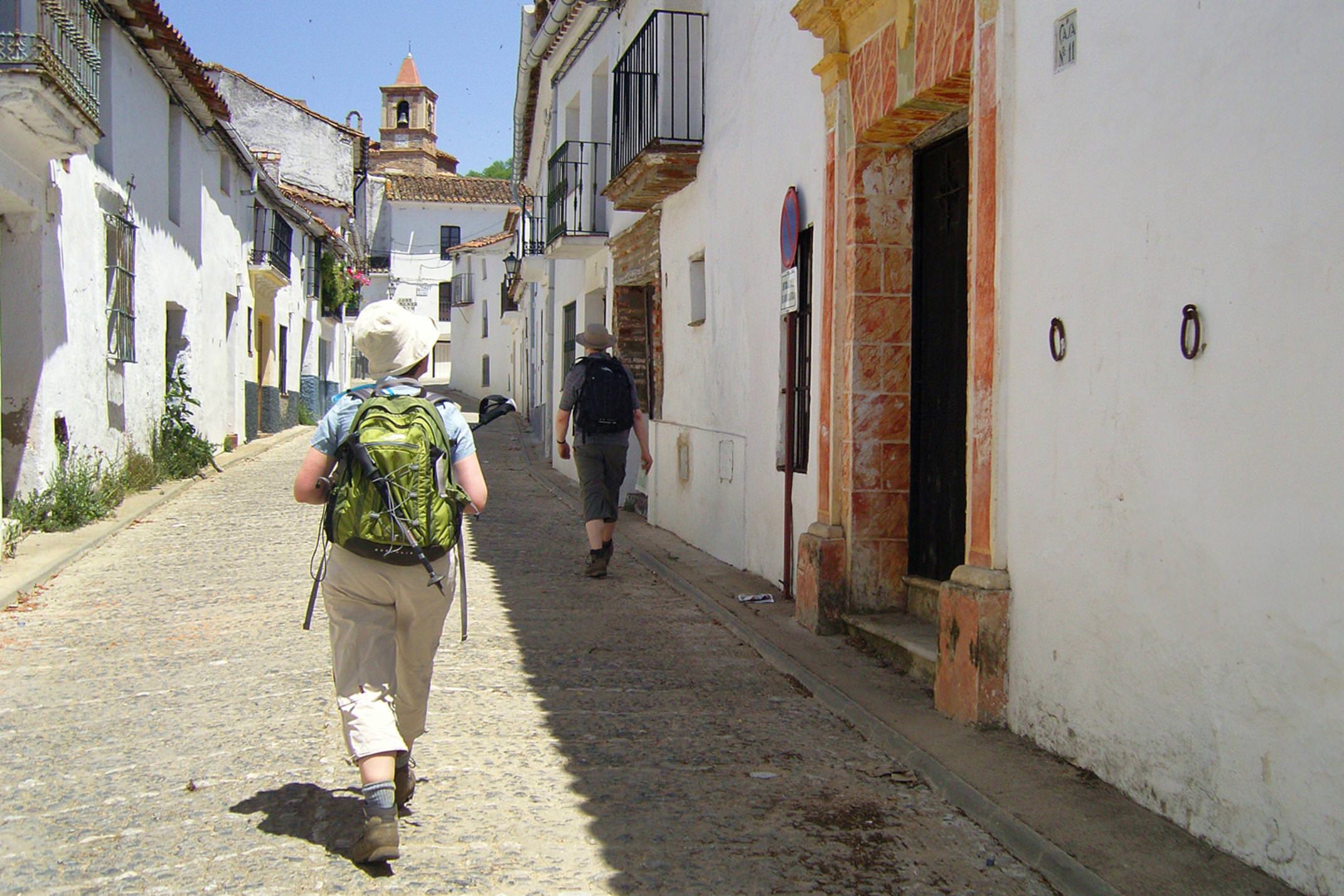 Life in these villages remains refreshingly simple. There are hundreds that you could wander around, of which we have our favourites, shared with you in your Pura Holiday Guide and in some of the guesthouses you'll sleep in. Depending on who you ask, our favourite 'favourite' though might just be Vejer de la Frontera, on the Costa de la Luz. It's a joy to see on a sunny day, of which there are many in these parts. Vejer's village square is a treasured space, where locals young and old come together amid a constant murmur of conversation punctuated with laughter, wine, olives, and smoke.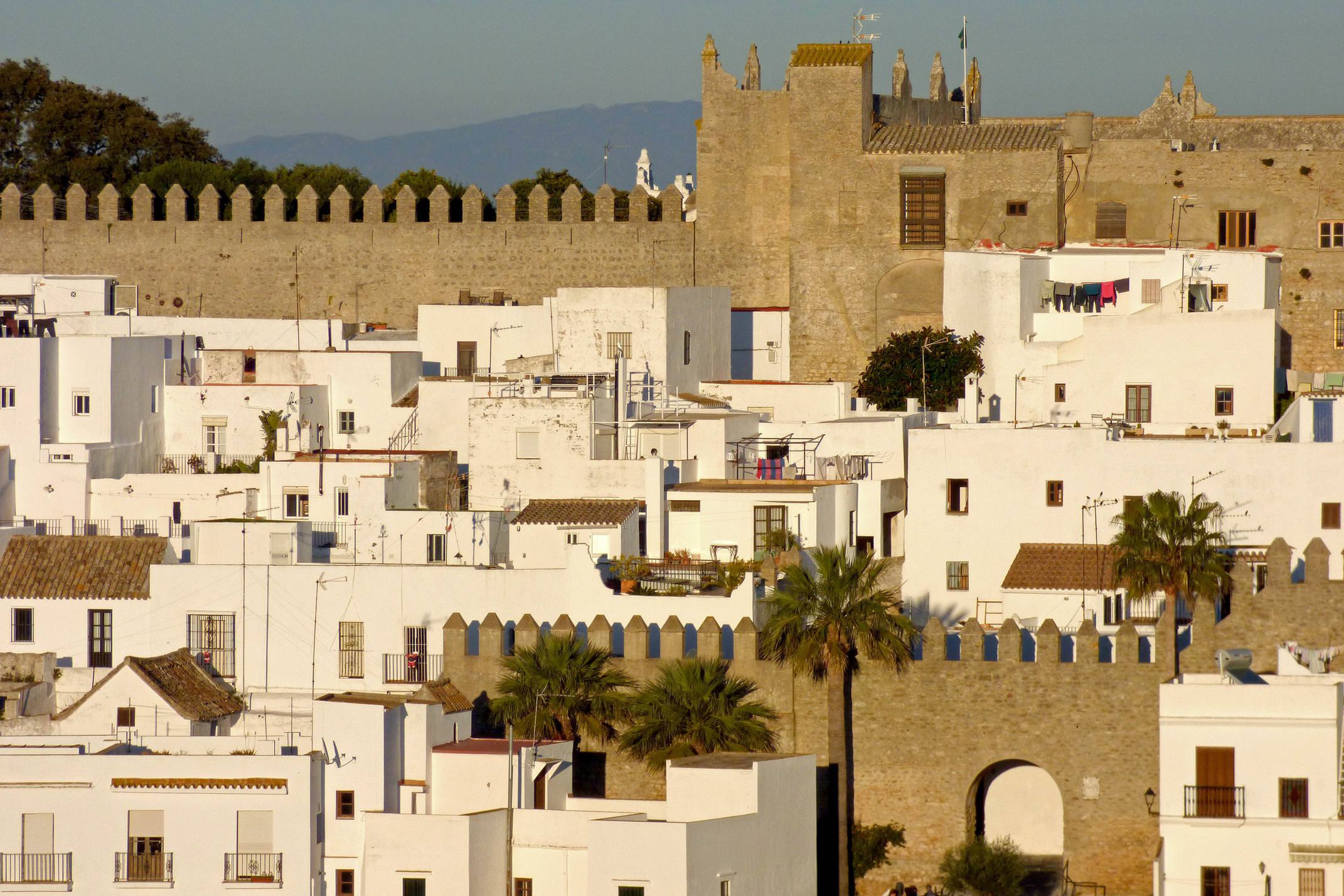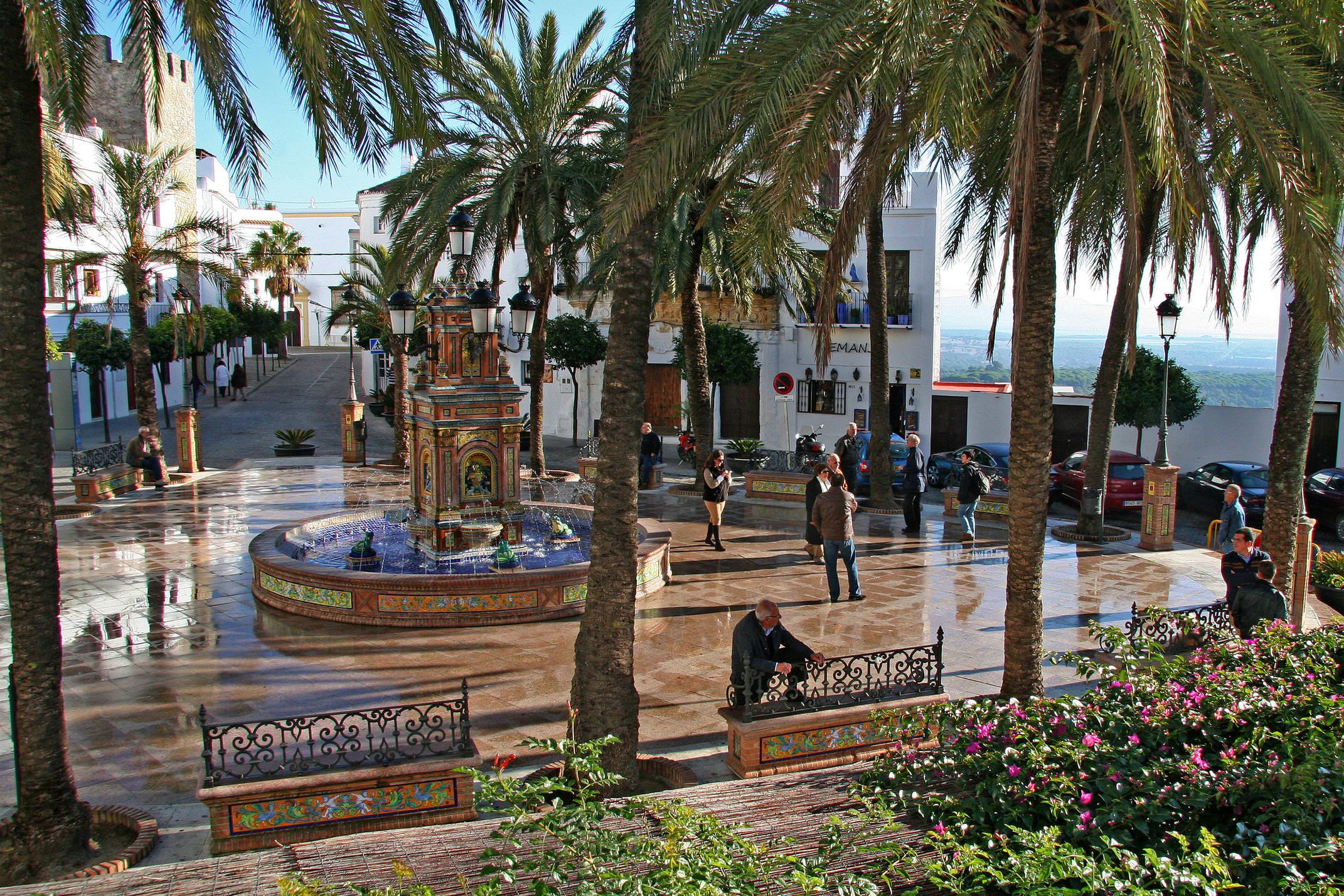 Or maybe our favourite is Arcos de la Frontera, perched on a narrow sandstone ridge near Cádiz.
Inhabited by prehistoric man, named by the Romans, walled and organised by the Moors and reconquered by the Christians, Arcos reads like a history book of Spain. Its compact size makes it perfect for strolling from church to chapel, cafe to castle, pottery workshop to viewpoint.
Cats laze in the sun, plump oranges and lemons hang seductively from lush trees and, below the village, the Guadalete Valley sweeps away into a hilly horizon, a patchwork of neatly ploughed fields, thick stands of oaks and isolated homesteads.

Of all the white villages, the most recongnisable is Ronda. Even if it is more of a town.
The view of Ronda perched atop the precipitous Tajo Gorge, straddled by the New Bridge, is one of the most familiar images of Andalucía. It's somewhere we encourage our travellers to visit as they drive from the coast up to the Sierra Subbéticas, but there are far better places to stay. The new part is unceasingly nondescript. Somewhere to park your car and then walk past (or tour) one of Spain's most important bullrings. The area around the bridge offers those wonderful iconic views, but is crowded with tour bus groups taking photos of each other.
Drift down to the old town and you'll soon get a sense of the real Ronda. The Mondragón Palace takes you through the human history of the region, as far back as the early settlers. You can also have spectacular views over the river valley, with hundreds of choughs nesting in the canyon walls below your feet. The same views can be enjoyed with some great tapas and a glass of wine from the garden of a wonderful little restaurant a few paces further along.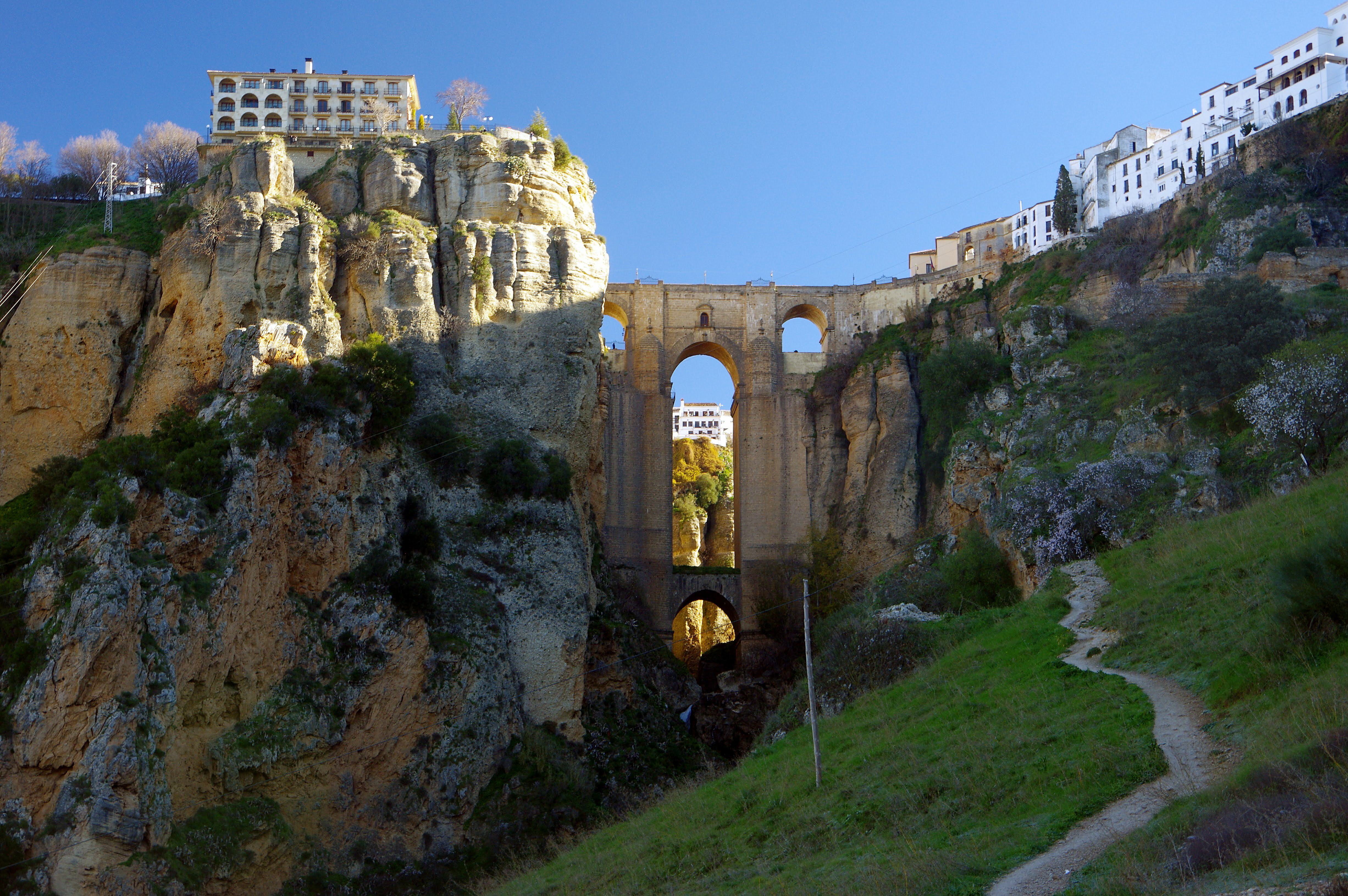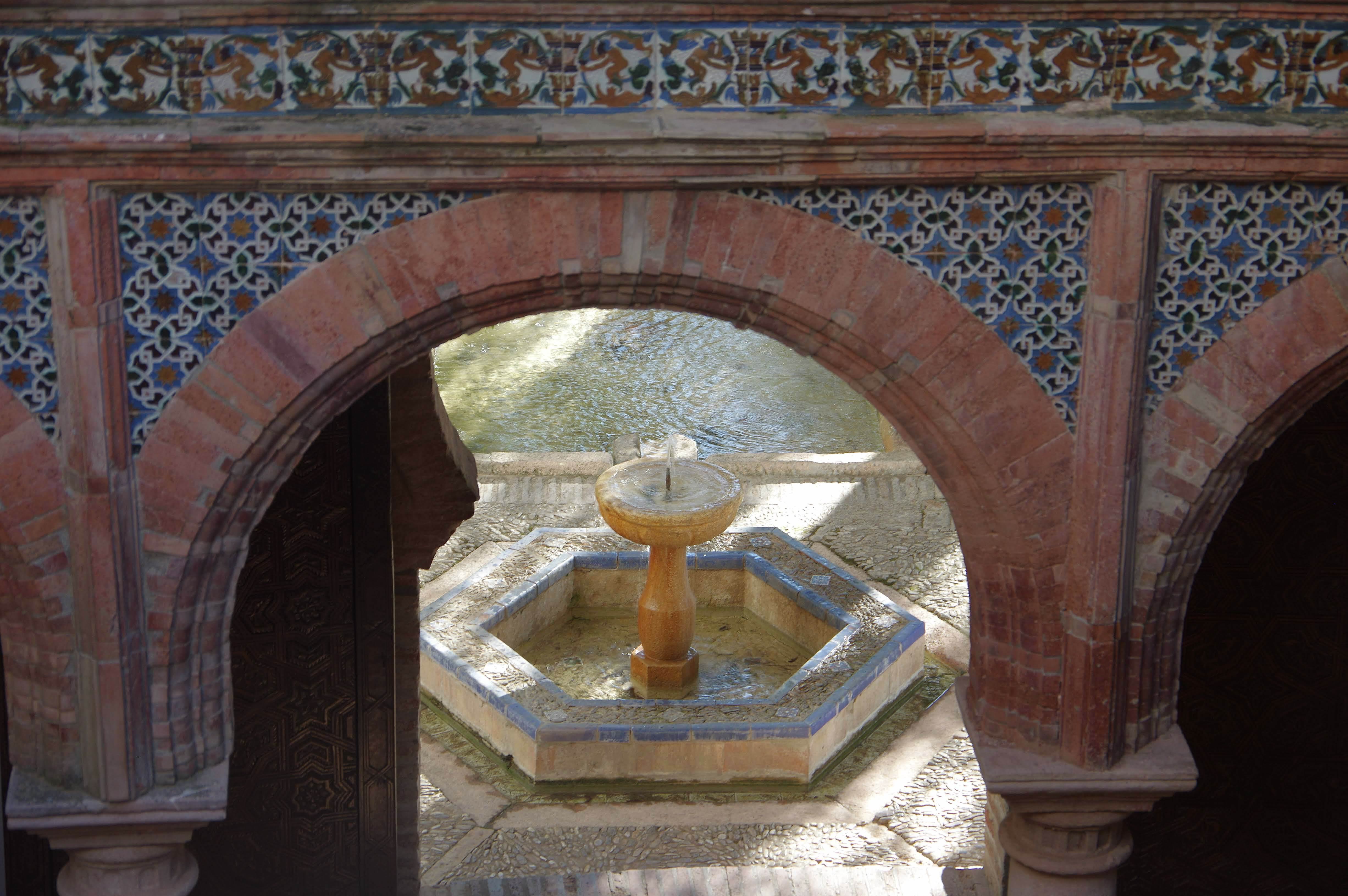 Plenty for us to share, plenty for you to explore.
Perhaps we can tempt you with our exclusive Córdoba to Granada self-guided walking holiday, in which you stay in two quite lovely white villages en route between the two great cities. If you want to mix and match the best of Andalucía, this self-drive itinerary is a great starting point for a tailormade trip with Pura Aventura.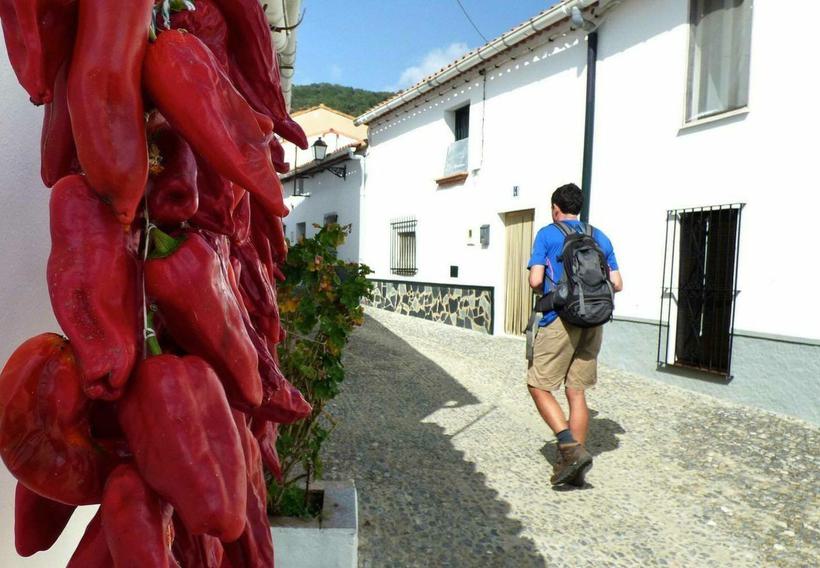 Villages of Andalucia Inn to Inn Walking Holiday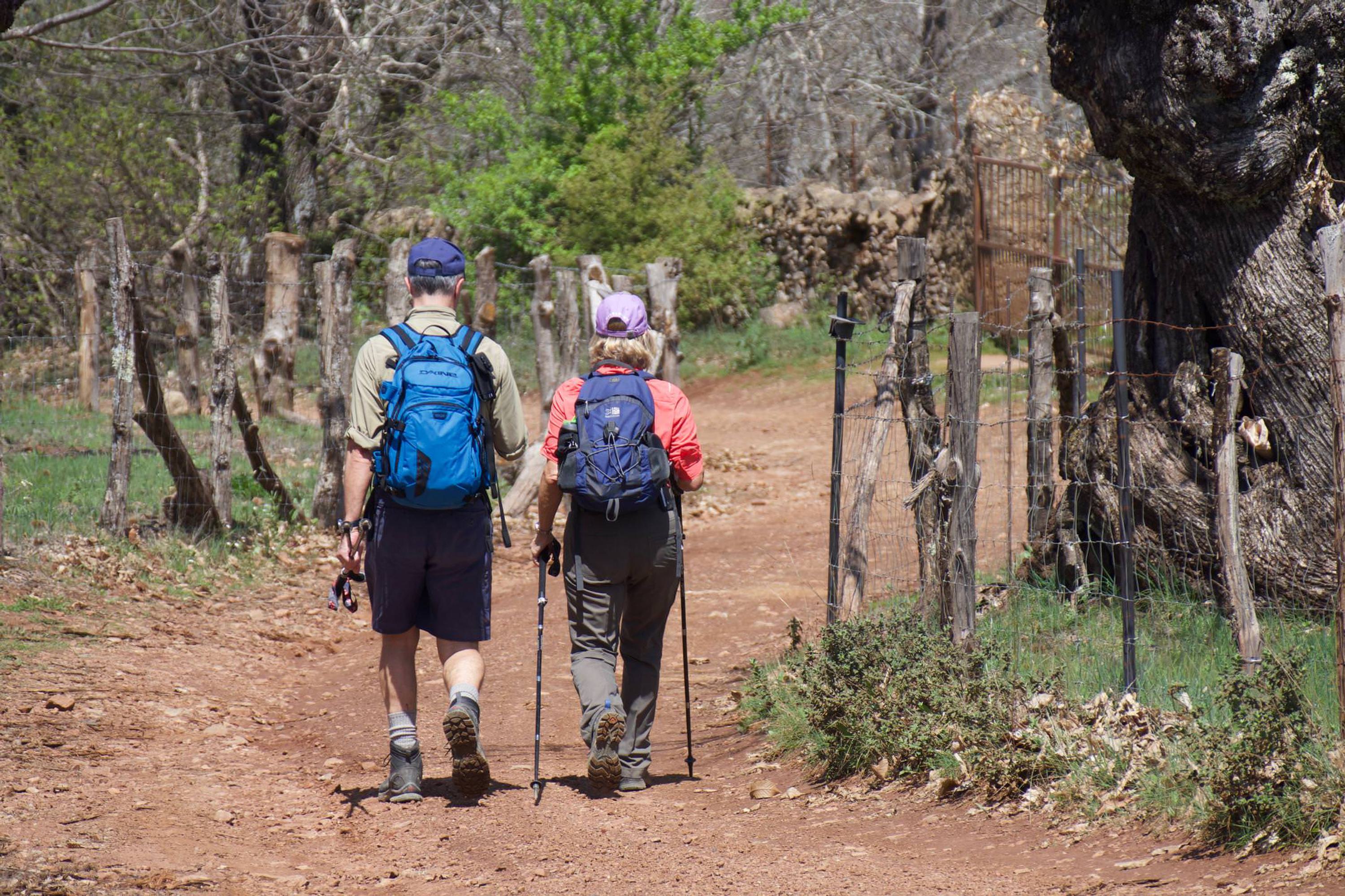 When: Mar-Jun; Sep-Nov
Price: £1,140 per person
Duration: 8 days
Enjoy a slower pace of life along the cobbled paths, open forests and white villages of the Sierra de Aracena, swapping trails for tapas as you end in Seville.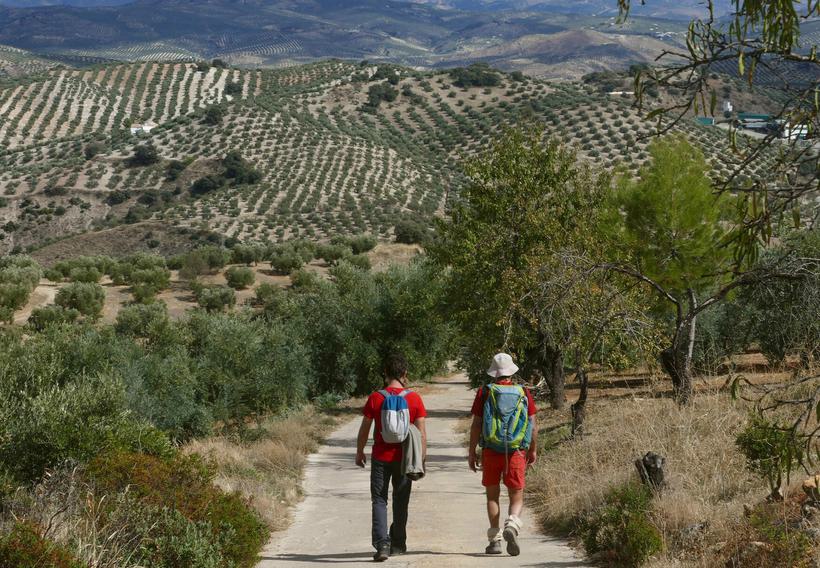 Córdoba to Granada Inn to Inn Walking Holiday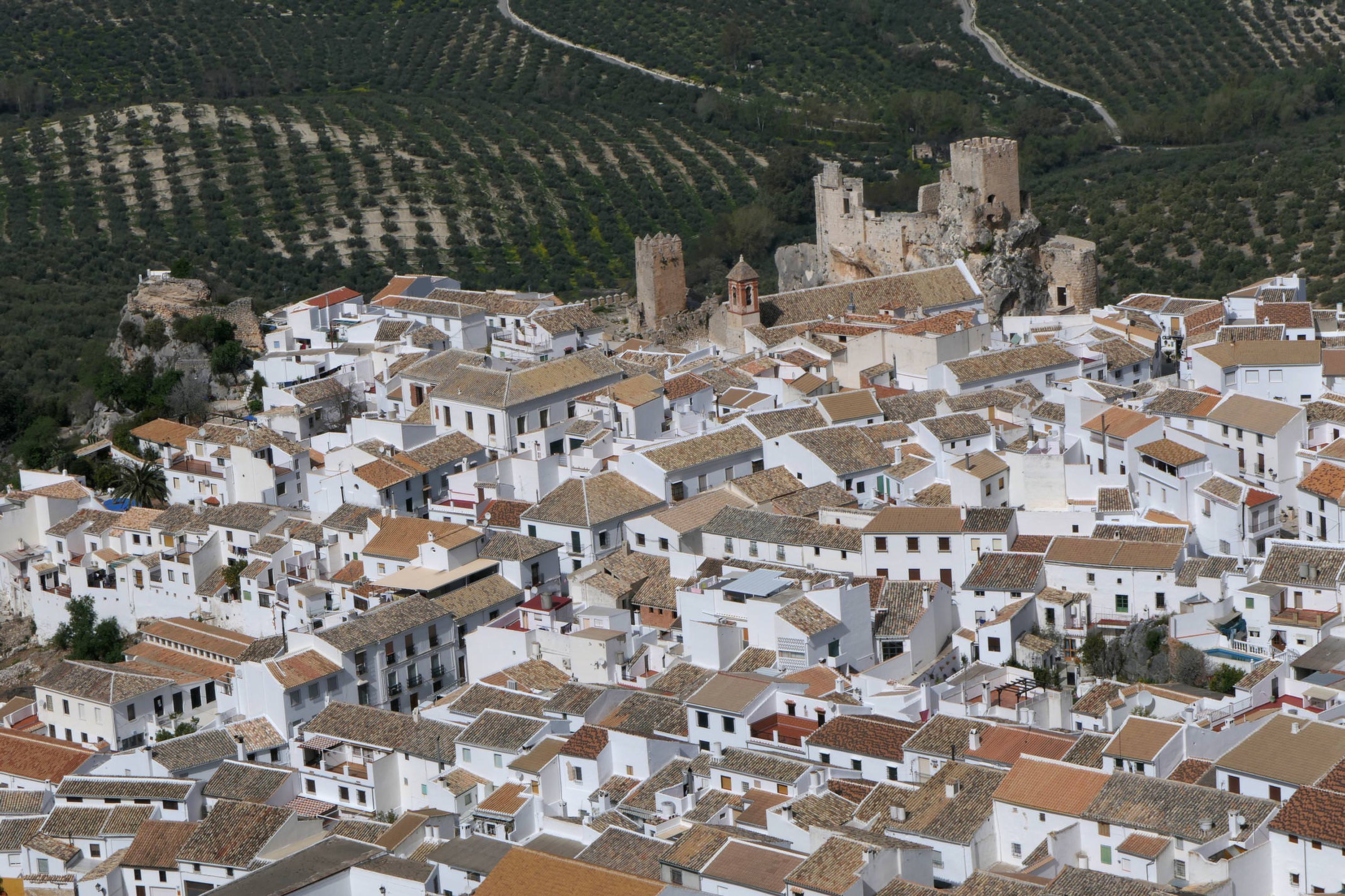 When: Mar-Jun; Sep-Jan
Guide Price: £1,880 per person
Guide Duration: 10 days (can be shorter or longer, contact us to discuss)
Shepherd tracks, olive groves and whitewashed villages, bookended by great Moorish capitals. This is classic Andalucía, experienced in your walking boots.
Travel with Pura Aventura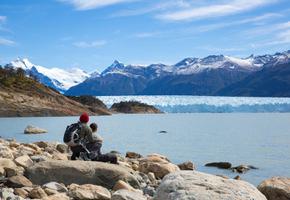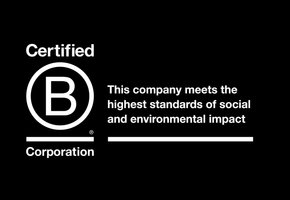 We are one of the first UK travel companies to be certified B Corp – regarded by The Independent as the premier sustainability certification, and described by Which? as "meeting the highest standards of social and environmental performance".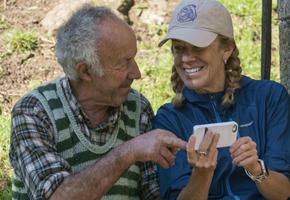 Award-winning Travel Positive