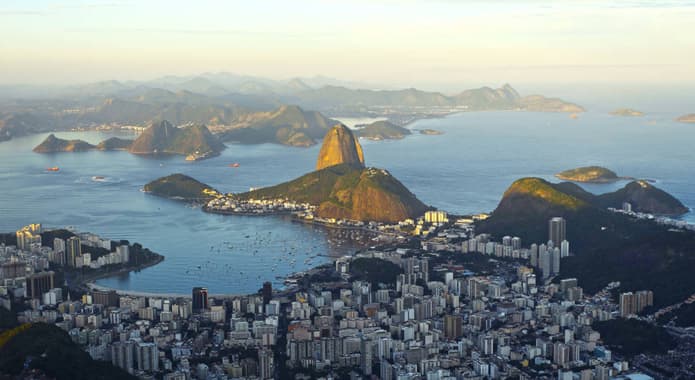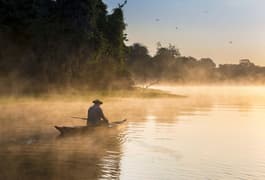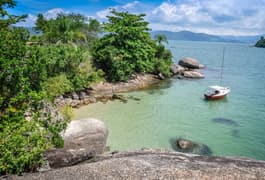 Our Ultimate Brazil Holiday: A Month of Wonders
Jaguar tracking and tropical snorkeling; tabletop mountains and effervescent cities - just a taste of what to expect on our greatest Brazil journey yet.
From waterfall to wetland, forest floor to mountaintop, city street to quiet beach, this vast and varied journey paints a vivid portrait of a vast and varied country. If you only experience Brazil once, let's do it right. This is ultimate Brazil, all the colour, all the flavour, no compromises.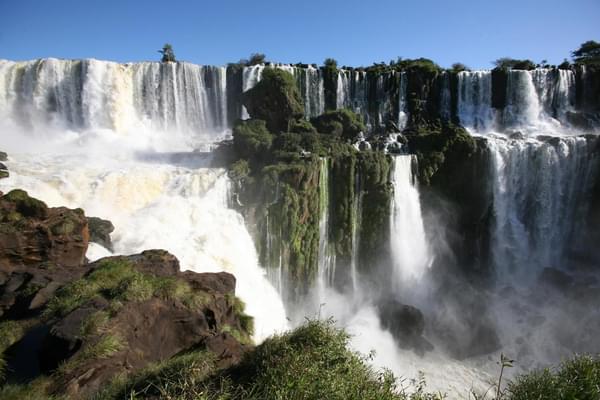 1 of 26
Day 1 - Arrive at Brazil's Iguaçu Falls
Start your month in Brazil with a bang! Stay next to the incredible Iguaçu Falls in a beautiful hotel with privileged access to the National Park when the day's visitors have left.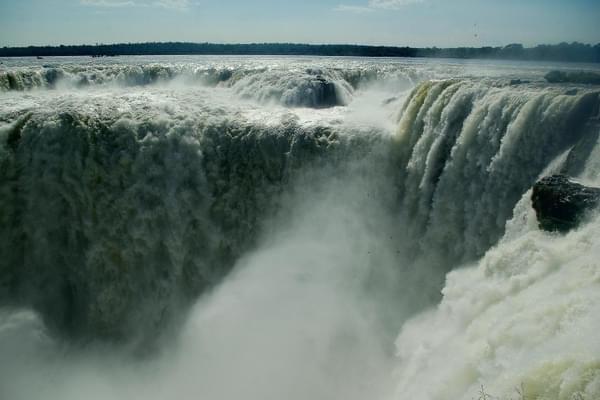 2 of 26
Day 2 - Get up close to the falls
Spend today exploring the falls at your own pace from both sides of the border with Argentina. The views of the falls are best from Brazil but the Argentine side is best for getting close.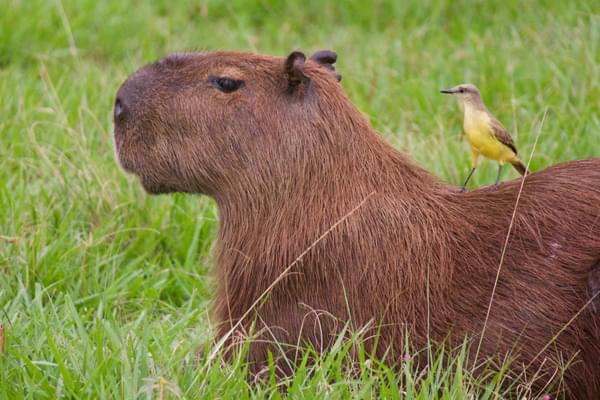 3 of 26
Day 3 - Travel into the Pantanal wetlands
Set off to the incredible, wildlife rich, wetlands of the Pantanal. The landscape is one of wide-open grazing lands, laced through with rivers and lakes rich in bird and animal life.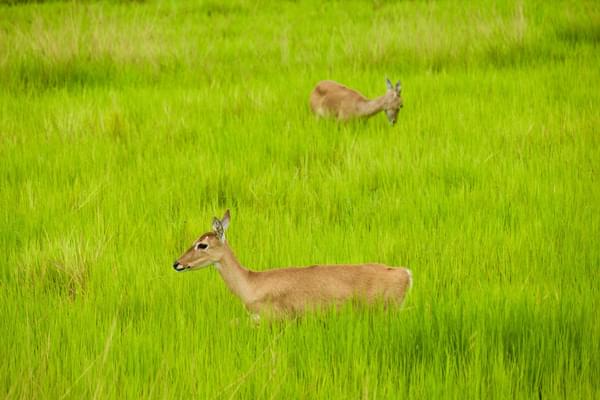 4 of 26
Day 4 - Guided wildlife safari into the wetlands
Your lodge guides help you to explore the wetlands, from macaws to capybara, jaguar to caiman, marsh deer to tarantula. The Pantanal is regarded as one of the best wildlife regions in the world.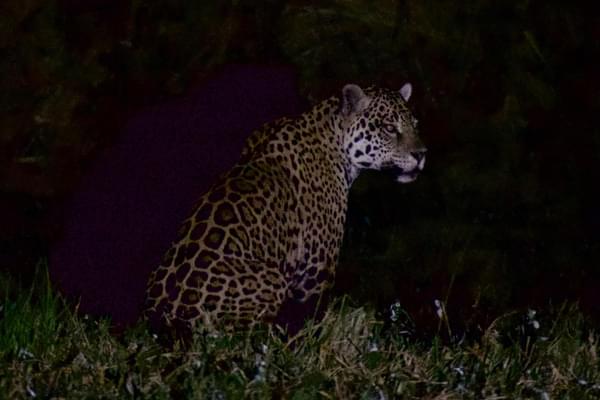 5 of 26
Day 5 - In search of the elusive jaguar
As well as included activities such as nature walks, vehicle safaris, canoe rides and cultural visits, you can also visit the world-famous Jaguar conservation project which is based here.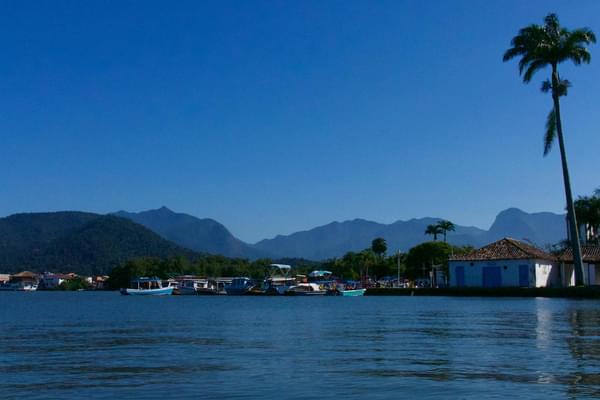 6 of 26
Day 6 - From Pantanal to Paraty
Swap the Pantanal for Paraty, one of the most significant settlements in Brazil's colonial history. Set in the heart of a natural reserve on the edge of the sea, it's beautiful too.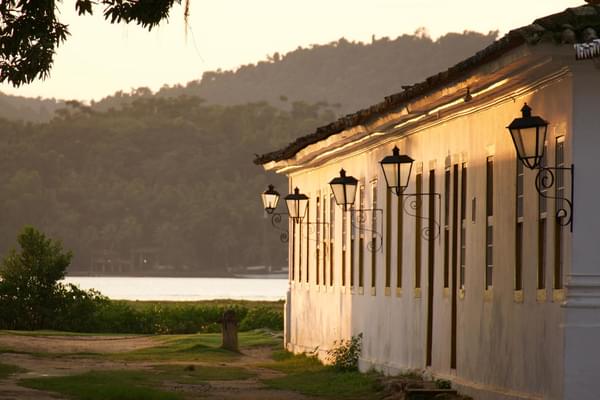 7 of 26
Day 7 - Private guided walking tour of Paraty
After a long travel day yesterday, take it easy with a private walking tour of Paraty which lasts only a couple of hours, allowing you to enjoy the balance of your day exploring at your own pace.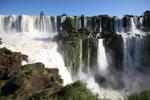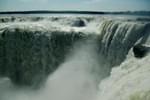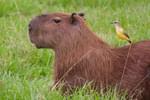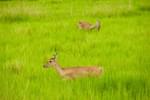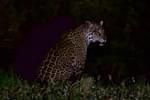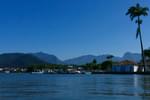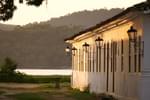 Travel with Pura Aventura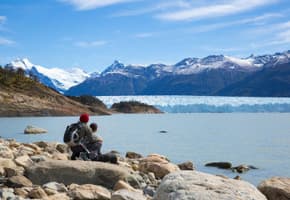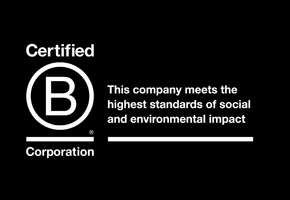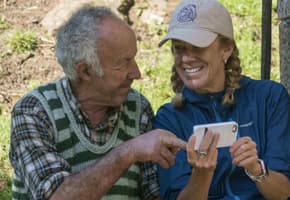 Award-winning Travel Positive