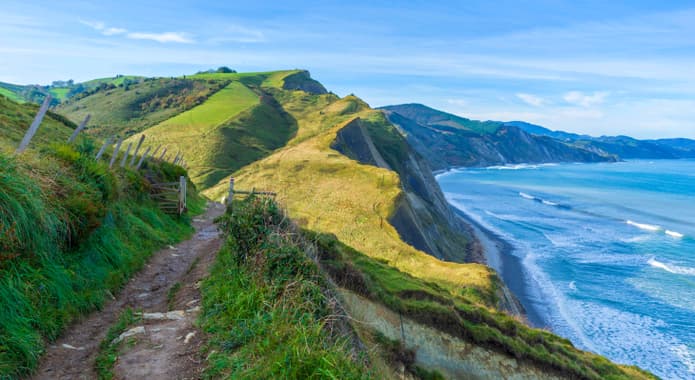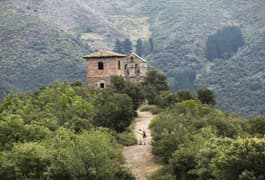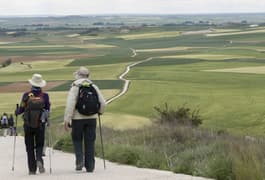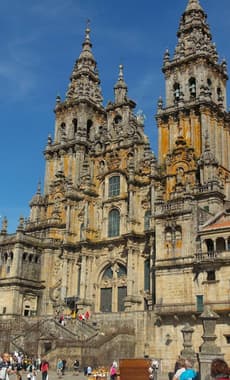 Three Caminos Inn to Inn Walking Holiday
Walk our handpicked highlights, along the coast, in the mountains and across the plains, following three ancient pilgrim routes to Santiago de Compostela.
Combine parts of the Caminos del Norte, Vadiniense and Francés to walk our selected highlights through beautiful landscapes, from the coastal paths and green pastures of the Cantabrian coast to the high mountains of the Picos de Europa, and from wide plains of León to the lush forests of Galicia.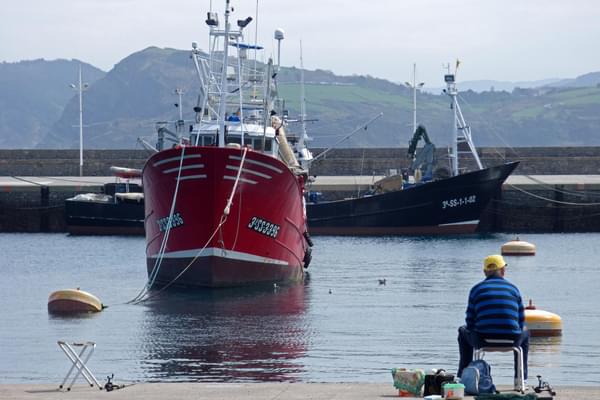 1 of 12
Day 1 - Arrive at the Franco-Spanish border
From Bilbao, transfer to Fuenterrabía on the Franco/Spanish border and settle in to your beautiful hotel before your guide joins you for a walking tour of town and an informal 'pintxos' dinner.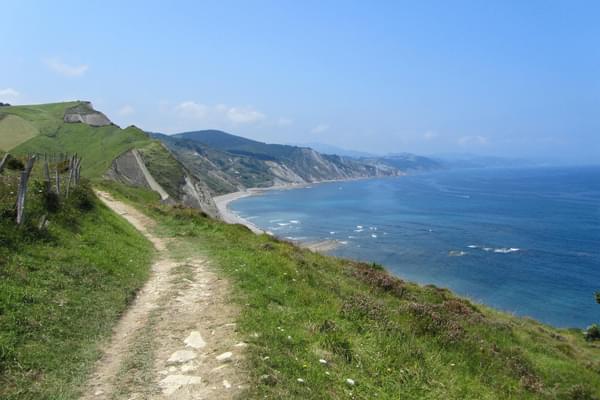 2 of 12
Day 2 - Walk the coastal path towards San Sebastian
Set off to walk directly from your hotel to follow the Camino del Norte along the coastal path. It leads you up to the Jaizkibel peak for wonderful views towards the fishing port of Pasajes.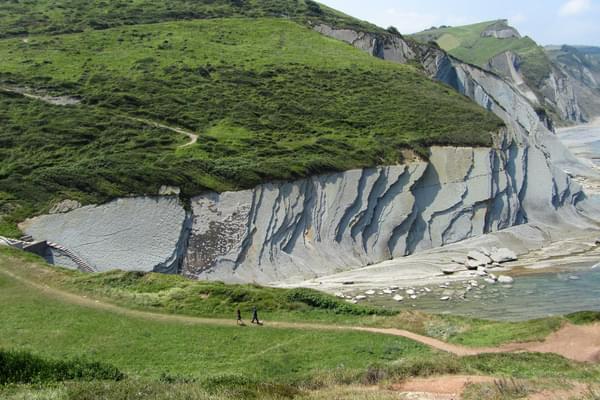 3 of 12
Day 3 - Enjoy the geological formations of the Flysh coast
A short transfer west lets you pick up the coastal pilgrimage trail between the villages of Zumaia and Deba, a stretch famous for its beautiful coastal rock formations known as "flysh".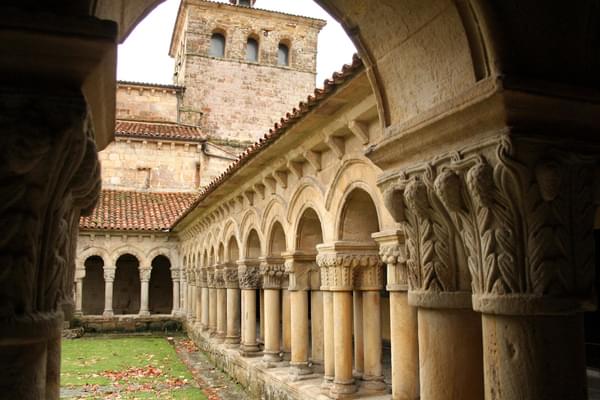 4 of 12
Day 4 - Walk along the coast to Santander
Move into Cantabria to walk along a gentle section of the Camino route before crossing the bay to arrive in Santander by boat. Spend tonight in the medieval village of Santillana del Mar.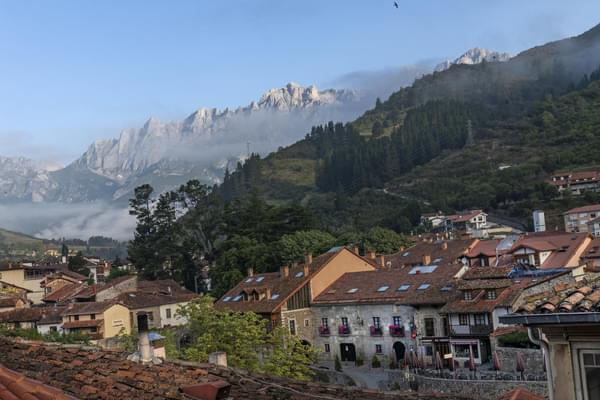 5 of 12
Day 5 - Head inland to the Picos de Europa NP
Leaving the coast today, you turn inland along the little known branch of the pilgrim route that takes you to the spectacular mountains of the Picos de Europa: the Camino Vadiniense.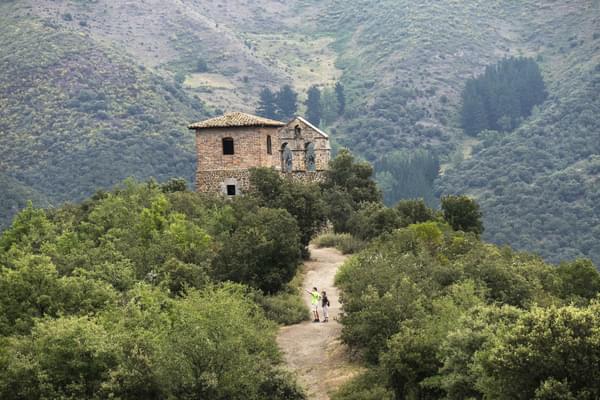 6 of 12
Day 6 - Explore the Liébana valley
Take things easier today with a second night in the Picos. Walk from your hotel to the monastery of Santo Toribio for spectacular views of the mountains and a dive into medieval history.
7 of 12
Day 7 - Walk Roman roads to León
Your final walk on the Camino Vadiense is on the south side of the Cantabrian range following an old Roman road towards the town of León, where you stay in the magnificent Parador.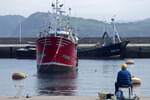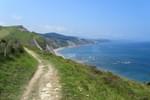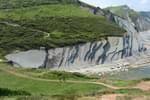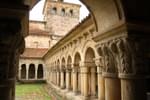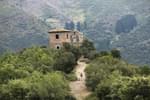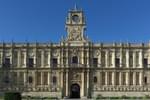 Travel with Pura Aventura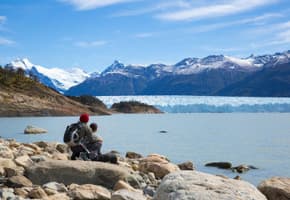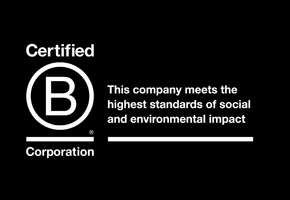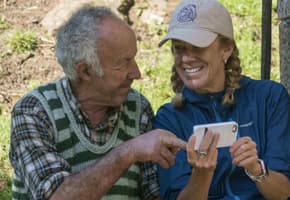 Award-winning Travel Positive