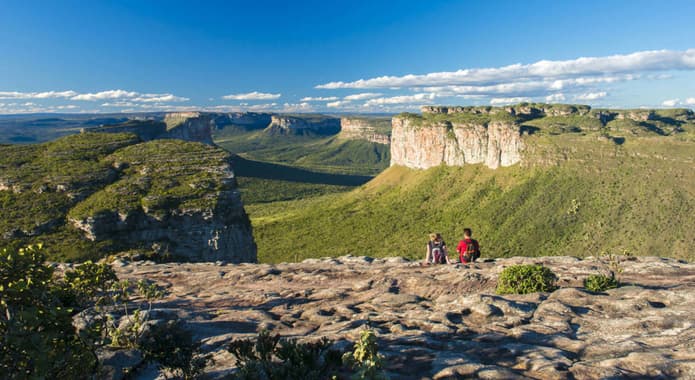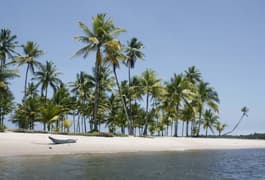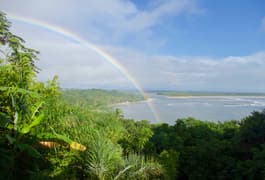 Best of Bahia with Chapada Diamantina Hike
15 days
Duration
All of our trips can be lengthened or shortened to suit you - what we show here is an example itinerary to give you a starting point. Please get in touch to discuss a personalised proposal.
Guide Price
A realistic guide price per person, based on you travelling at an optimum time for this holiday. Please see 'What's Included' for full details and contact us for a personalised quotation.
FAQs
When is the best time to go?


Brazil is a year-round destination. Despite its size, there are no real extremes in weather that would prevent you from visiting at any time.

Generally there is a wet season ( October - March) and dry season (April to September). In the wet season, Rio is hot, humid and you can expect very heavy downpours. This period is actually peak season as it includes the holiday season in January when the Brazilians take their holidays and carnival in February. The dry season is a little cooler and less busy but Rio can be enjoyed any time of year.

The seasons in Chapada Diamantina aren't extreme: there is normally some rainfall year-round and the wet season is not extremely wet, but the waterfalls will be more spectacular in the wet season. Typical daytime temperatures are comfortable in the 20 C year-round. It does get cool at night - especially in the mountains.

In Salvador and Bahia, you can expect warm conditions year round. March is the warmest month at an average high of 30c. July is the coolest at 26c. June and July can be quite rainy on the beach/coast so not the ideal time for the beach.

When is peak season?


January and February are peak season as well as Christmas and New Year - during these times hotel prices are usually higher.
How far ahead should I book?


This somewhat depends on when you want to travel but relatively small hotels and lodges in popular destinations mean that 12 months is sensible, assuming you want to travel on specific dates. The more flexibility you have, the better but it's always worth asking us about space. Availability usually defines the actual dates of this trip.
How much carbon is produced on this trip and how is it mitigated?


Total carbon generated on this trip: 2,882kg per person
Carbon mitigated by us: 4,611kg per person

As Yvon Chouinard, of Patagonia, Inc. rightly declared: "To do good, you actually have to do something."

Therefore, for every kilometre travelled by road, air and sea on your Pura Aventura holiday, we carbon balance it by a mile - i.e. by 160% of your trip's carbon, from your front door and back again, irrespective of whether we book your international travel or not.

This is one of the travel industry's most ambitious and innovative schemes and has recently been praised by Wanderlust, Condé Nast Traveller and The Independent.
Is this trip suitable for solo travellers?


This is a great choice for a solo traveller as the hiking in Chapada is joining a small group, so it is safe and the fixed costs don't rise too much. The rest of the holiday is perfectly suitable for a solo traveller.
How active is this trip?


Hiking along the Pati Valley involves four days walking in remote landscapes where there are no roads. It's a challenging hike, with some steep ascents and descents over uneven, rocky ground; some scrambling will be required.

The walks themselves vary greatly in length, from 10 to 20km, though there is little in the way of level terrain after the first day. At times you walk along dry riverbeds or alongside streams and rivers, always with a fair amount of up/down. The most challenging aspect of hiking here is the heat of the day, rising to around 30c. Which is what makes the pools, rivers and waterfalls such a wonderful feature of the landscape.

Remember that you will need to carry everything you need for the trek, so pack as lightly as possible. If you generally enjoy hiking and are reasonably fit, this will be a moderate walk for you.

In Boipeba your time is unstructured so you can set the pace and be as active as you want. You can swim, snorkel, kayak, walk .. or just relax!

How comfortable will I be?


You have three nights in rural and very remote homestays on the trek, here conditions are very basic: simple beds in compacted earth floored rooms, meals taken outside on rough wooden tables. No hot water, but a cold shower is nice in these temperatures after a full day hike. To be honest, anything more sophisticated just wouldn't seem right in this wonderfully isolated valley.

What matters is the setting, the warmth of the welcome and the fact that your hosts have solar powered fridges to keep the beers ice-cold.

Elsewhere on this trip you stay in some beautiful small hotels and pousadas, ending with a real highlight in Rio. As with all of our trips, we make sure that character, location and service are top notch.

How do I get to each destination?


There is a mix of road transfers, bus journeys, boat transfers and just one domestic flight.

You start the Pati Valley trek in the small town of Lencois and you travel there by bus from Salvador. Think of it as a modern coach rather than a public bus. It is a journey of seven hours and the bus departs Salvador at 7am. There is lots of space, wifi, and the seats are comfortable and recline. There are bathrooms on board. The scenery changes so it is a nice journey overall. You make one stop along the way for lunch in a small cafe.

From Lençois at the end of the trek, you travel to the island of Boipeba. This involves a private road transfer of around six hours to Valenca. From here you take a private speed boat to Boipeba. The boat trip is around one hour. You will be met on arrival and taken to your hotel.

Can I fly to avoid the long transfers?


We use the most convenient options and have carefully considered the logistics on this trip, which are complex as you travel to to some very remote areas. There are flights to Lençois but they are not daily and the schedules can change at short notice. The bus is reliable and convenient. You can also take an air taxi to the island of Boipeba but it is not charged by 'per person'. If you end up being the only customers on the flight it becomes a private charter and a very expensive way of getting to Boipeba. There is no way for us to predict the number of passengers so we opt for the road and boat transfer as it can be relied on. Arriving by speed boat is also fun. Rest assured we have opted for the most convenient and reliable transport on this trip.

Will I meet the locals?


This is an important focus of this holiday and you will leave Brazil feeling like you have experienced the country and more than anything, that means its people. Both city guided tours in Salvador and Rio are designed to provide an insight into the local communities, and the Chapada hike is based on three homestays that will give you a great sense of the local way of life. Even on the coast the unique ambiance of Boipeba without cars and the small fishing communities will give you a good insight into local life.
What might I not have thought of?


Carnival! Depending on your appetite for colourful parades, music and street parties, Carnival is either a time to avoid or lap up. Brazil's carnival is a combination of Portuguese and African culture. After the Portuguese colonized Brazil, they introduced what was originally a food festival as the last opportunity to eat before fasting for the 40 days of lent. Gradually over time, the influence of African culture in Brazil brought in the music and dancing, transforming the carnival into the huge party it is known for today. It is crowded, noisy and hotel prices can be expensive, but it is certainly a very Brazilian experience.

Can I make changes to this trip?


Absolutely. We can tailor your holiday in any number of ways. Add in more destinations such as colonial Paraty to the south or the Iguaçu Falls. Just drop us a line to start the conversation.
What is the payment process and is my money completely safe?


We take a 15% deposit to secure your holiday, with the remainder due eight weeks before your departure.

Your money is 100% protected through our ATOL licence if your trip includes a flight booked through us, or through our ABTOT bond if it does not. Either way, this protection provides a cast-iron financial guarantee and helps you book with complete peace of mind. Because the contract between us exists here in the UK, you get this protection regardless of where you live.

As always, our covid-19 policies ensure you have complete flexibility, just in case. Throughout the pandemic we have frequently been praised by Which? as a tour operator to trust, so you're in good hands. Your safety is always our top priority and we want you to be able to fully look forward to and enjoy your holiday with peace of mind.
Can't find what you're looking for?
Travel with Pura Aventura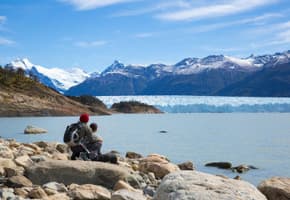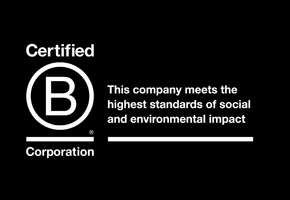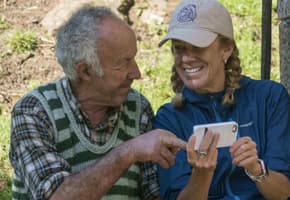 Award-winning Travel Positive