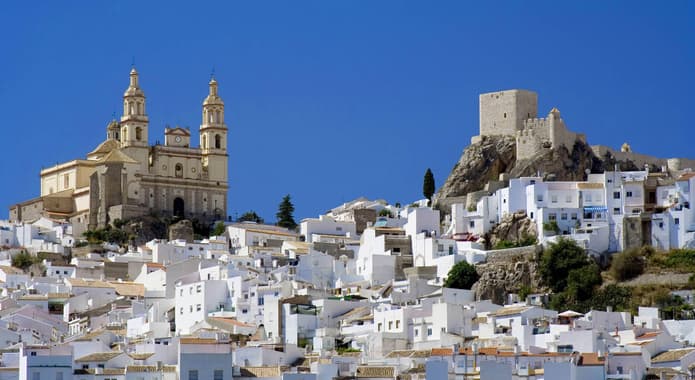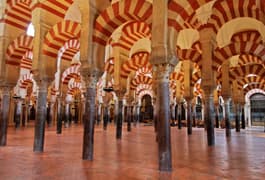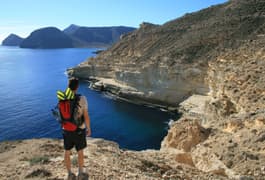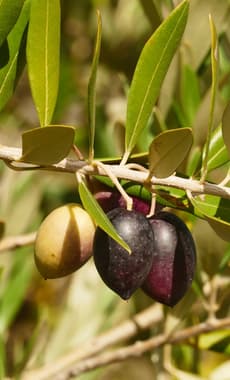 Great Road Trips: Andalucía from Seville to the Mediterranean
Buzzing tapas bars and grand Moorish palaces; quiet walking trails and empty beaches. Our greatest Andalucía road journey, enjoyed at your pace.
All your questions answered
Helping you find the right holiday for you is important to us, so here's a few common questions about this trip to help. If there's anything you'd like to know that's not covered here, send us over a message or you can also give us a call on +44 1273 676 712 and we'd be only too pleased to help.
What flexibility will I get with any Covid-19 restrictions?


First thing to say is that throughout the pandemic we have frequently been praised by Which? as a tour operator to trust, so you're in good hands. Your safety is always our top priority and we want you to be able to fully look forward to and enjoy your holiday with peace of mind.

Even as restrictuons ease, our policy remains as it always has - we view quarantines as a travel restriction on a par with lockdown, in-country restrictions at your destination or FCDO advice against travel, and we will offer the same flexibility as in those situations; defer to new dates or a full refund at the point at which your trip is imminent. In these cases, we define imminent travel as a month prior to departure.


Read more: Covid-19 FAQs
What is the payment process and is my money completely safe?


We take a 15% deposit to secure your holiday, with the remainder due four weeks before your departure, rather than the usual eight weeks.

Your money is 100% protected through our ATOL licence if your trip includes a flight booked through us, or through our ABTOT bond if it does not. Either way, this protection provides a cast iron financial guarantee and helps you book with complete peace of mind. Because the contract between us exists here in the UK, you get this protection regardless of where you live
When is the best time to go?


This trip can start any day of the week, from February into early July, and September through November. There's also a good window of opportunity at the end of December, coinciding with New Years Eve and the Reyes Magicos celebrations on 5th and 6th January.
When is peak season?


Peak season is usually around the national holidays in Spain, of which there are many, but Easter in particular is a busy time.
How much carbon is produced on this trip and how is it mitigated?


Total carbon generated on this trip: 652kg per person
Carbon mitigated by us: 1,046kg per person

As Yvon Chouinard, of Patagonia, Inc. rightly declared: "To do good, you actually have to do something."

Therefore, for every kilometre travelled by road, air and sea on your Pura Aventura holiday, we carbon balance it by a mile - i.e. by 160% of your trip's carbon, from your front door and back again, irrespective of whether we book your international travel or not.

This is one of the travel industry's most ambitious and innovative schemes and has recently been praised by Wanderlust, Condé Nast Traveller and The Independent.
Which are the best airports for this holiday?


This trip is designed to begin at Seville and end at Málaga, so they are the two most logical choices. It's also possible to arrive in Madrid and take the fast AVE train down to Seville. If you're not sure about what will work best for you, please just let us know and we'll be happy to help.
Can I do this trip without flying?


You certainly can, though as you're as south as you can get in Spain, it's best to think of it as a journey down and back up through central Spain. Taking the ferry from Portsmouth or Plymouth to Bilbao or Santander dramatically reduces the carbon footprint of any trip, compared to flying. If you take your own car (and therefore don't require the hire car priced in here), the cost is usually comporable.

You'll likely spend a night on the ferry each way (two if you're going from Portsmouth in 2022) and then you'll want to stop en route a couple of times. The places to do so are plentiful and beautiful; La Rioja, the Ebro Valley, Ribera del Duero and Extremadura spring to mind, for example. There's also Burgos, Madrid and Toledo if you want time in a city too.

Let us know that you're interested and we'll throw some ideas around before putting together a proposal for you to consider.
What type of vehicle can I expect?


The vehicle will be suitable for the destination, the distances you are expected to cover, roads, and number of people travelling. For two people travelling to Spain you can expect a medium-sized vehicle such as a VW Golf. We can't guarantee a specific make or model.

If you need an automatic car, that's no problem, though we do need to know in advance as most are manual transmission. Cost of automatic cars tends to be higher.


Generally the hire cars include one named driver. You can add drivers locally and pay locally. Charges vary depending on the location but it is usually no more than Euro 10 per day.
What are the roads like?


The roads are all paved and in a good to excellent state of repair. You can expect some narrow winding mountain roads but nothing extreme.

I don't speak Spanish – is that a problem?


No, invariably your hosts speak English perfectly well. In busier areas of the main tourist centres like Seville and Ronda, English will be widely spoken. In smaller restaurants and in villages and the countryside, it is spoken infrequently. Saying this, it isn't a problem, people are invariably happy to work out how to communicate.
How active is this trip?


As a tailor made trip, the level of exertion is defined entirely by you. The itinerary above describes a variety of walks, from two hour strolls to six hour hikes. The way it works on the ground is that we, or our local hosts, provide you with maps and walking routes for a variety of walks in each place.

This means that you have complete control over how much or how little you do on any given day of the trip. However, the places featured in this holiday are best enjoyed on foot, whether that be exploring the steep cobbled alleyways of the Albaicín neighbourhood of Granada or walking from village to village in the shade of chestnut trees in the Aracena hills.

In Cabo de Gata as well as walking there are great opportunities for horse riding and mountain biking. The landscape is generally wide open making for easy going on bikes or horses. Out in the water, there is lovely sea kayaking, snorkelling and scuba diving. We give you details of our trusted partners on the ground or we can book these activities for you and include them as part of your trip.

How comfortable will I be?


The accommodation on this journey is first rate though, being tailor made, we can adjust it to your needs. Stay in a variety of our favourite small hotels, lodges and inns. Comfort, character, service and location are the critical elements when we choose these places.
Will I get local flavour?


The human landscapes of this trip are incredibly varied. From the fishing villages of Cabo de Gata to the almond and olive groves of the Alpujarras, you will see traditional lifestyles all around.

In the cave dwellings of Granada's Sacromonte neighbourhood, and the devotion of the Madrugada in Seville, you will learn that gypsy culture means far more than just flamenco. From cowboys in Cabo de Gata to the dancing horses of Jerez, equine culture is everywhere.

The food in Andalucía is a constant delight, and you can enjoy the freshest seafood eaten on the beaches of Cabo de Gata, and the finest Iberico hams of Aracena.

Can I make changes to this trip?


This holiday can absolutely be tailored to you, that's what we are here for.

If you have less time, then we can shorten the trip. If you have more time, extending the trip is perfectly possible. It's easy to take in more of Spain, for example. Train connections from Seville can take you to Catalonia or the north coast in a few hours, or you can head over into Portugal. In short, we have lots of options and ideas, just call to start the conversation!

Can't find what you're looking for?
Travel with Pura Aventura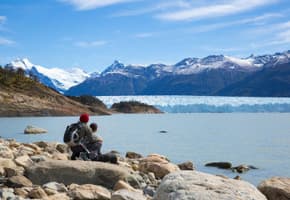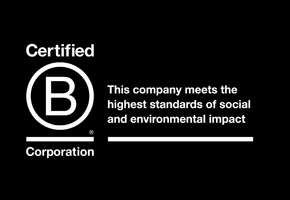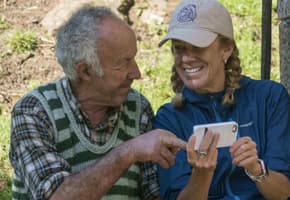 Award-winning Travel Positive