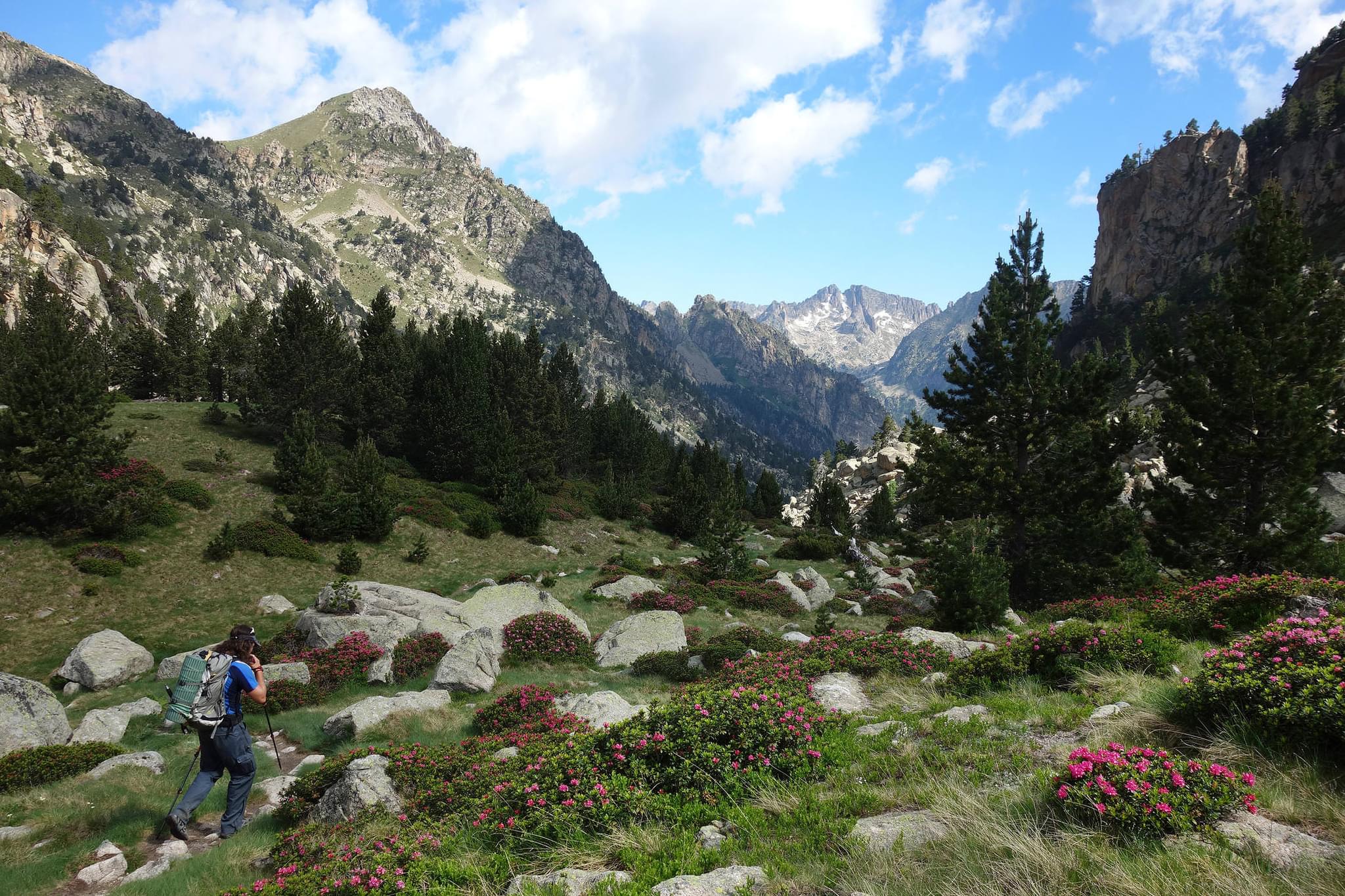 Pyrenees Vacations
Hiking vacations, road trips & family adventures to the Pyrenees
Sweeping canyons and soaring vultures; wildflower meadows and pine forests lush from the roots up. If the high mountains are calling, there's no one who knows them better.

Raptor encounters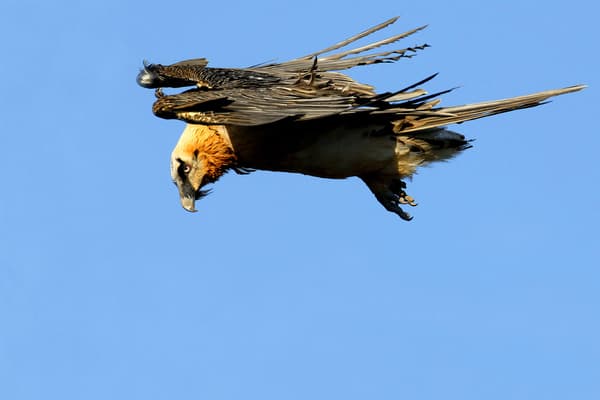 In specialist circles, the Pyrenees is well known as an avian hotspot, particularly for its birds of prey.
But you don't have to be a dedicated birdwatcher to be moved by the winged inhabitants of the mountains. Golden eagles, kites, falcons and four types of Spanish vultures can be spotted in these mountains.
Go to the right place, and they'll have you ducking your head as they swoop and circle all around you on the thermals.
But there's one vulture species that is particularly close to our heart and is usually the most prized of all sightings...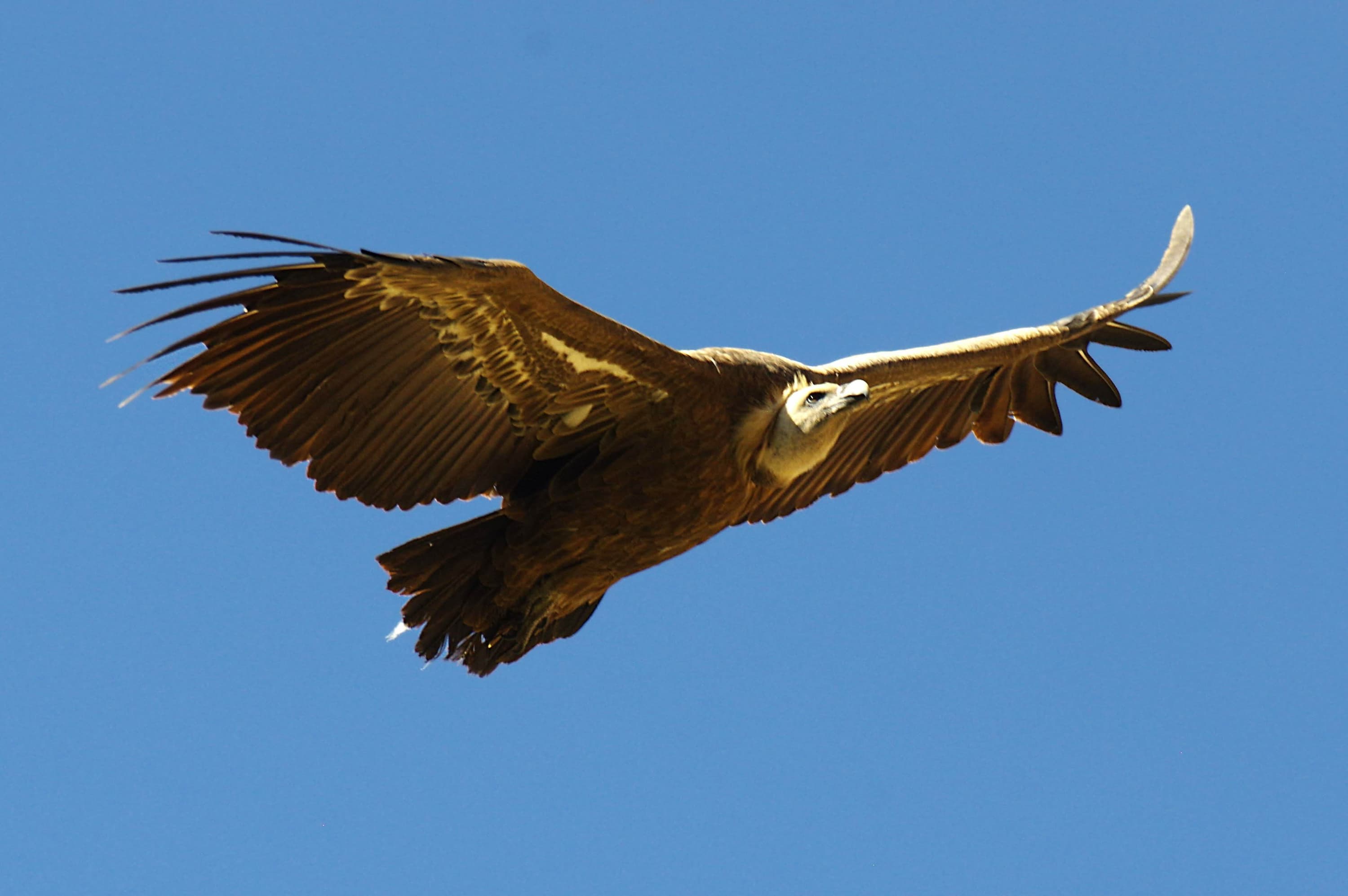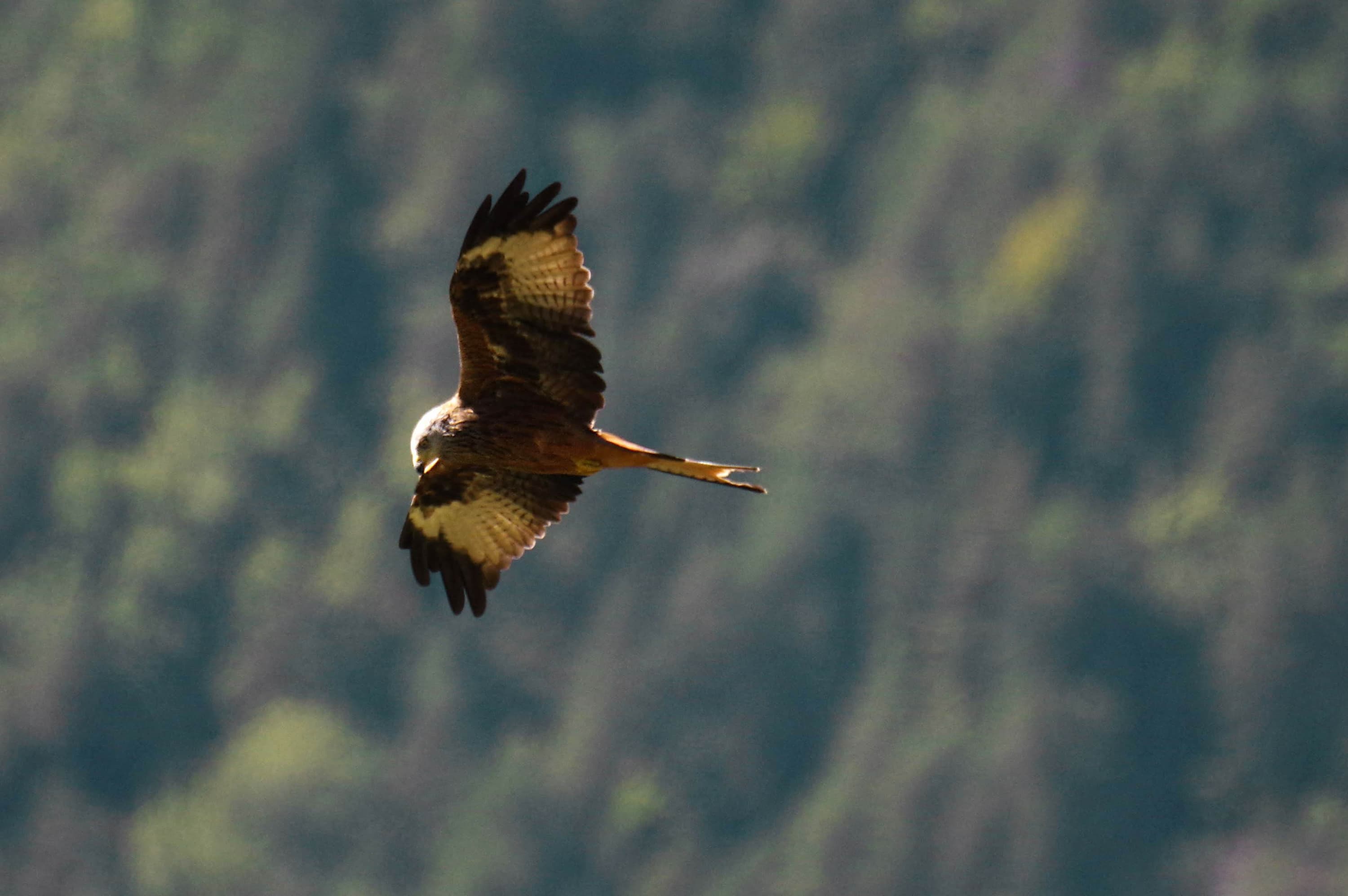 Of all the raptors, probably the most spectacular and certainly the most endangered is the Bearded vulture, or quebrantahuesos to give it its Spanish name.
Together, those two names go a long way to describing its most distinguished features. The former describes the wispy beard which protrudes below its beak and above its often bright orange throat. The latter translates as 'bone breakers', describing a unique feeding habit in which it drops the bones of predated or deceased animals onto the ground from a great height to smash up and devour them.
Through our close links with the Bearded Vulture Conservation Trust, which Pura co-founder Diego Martín worked with for five years, we are able to share these majestic creatures in an intimate way with you. You can head out with the guides from the trust to see them up close in their natural mountain habitat and, if we get the timing right, you can squeeze into a special hide to watch them being fed at the closest of quarters.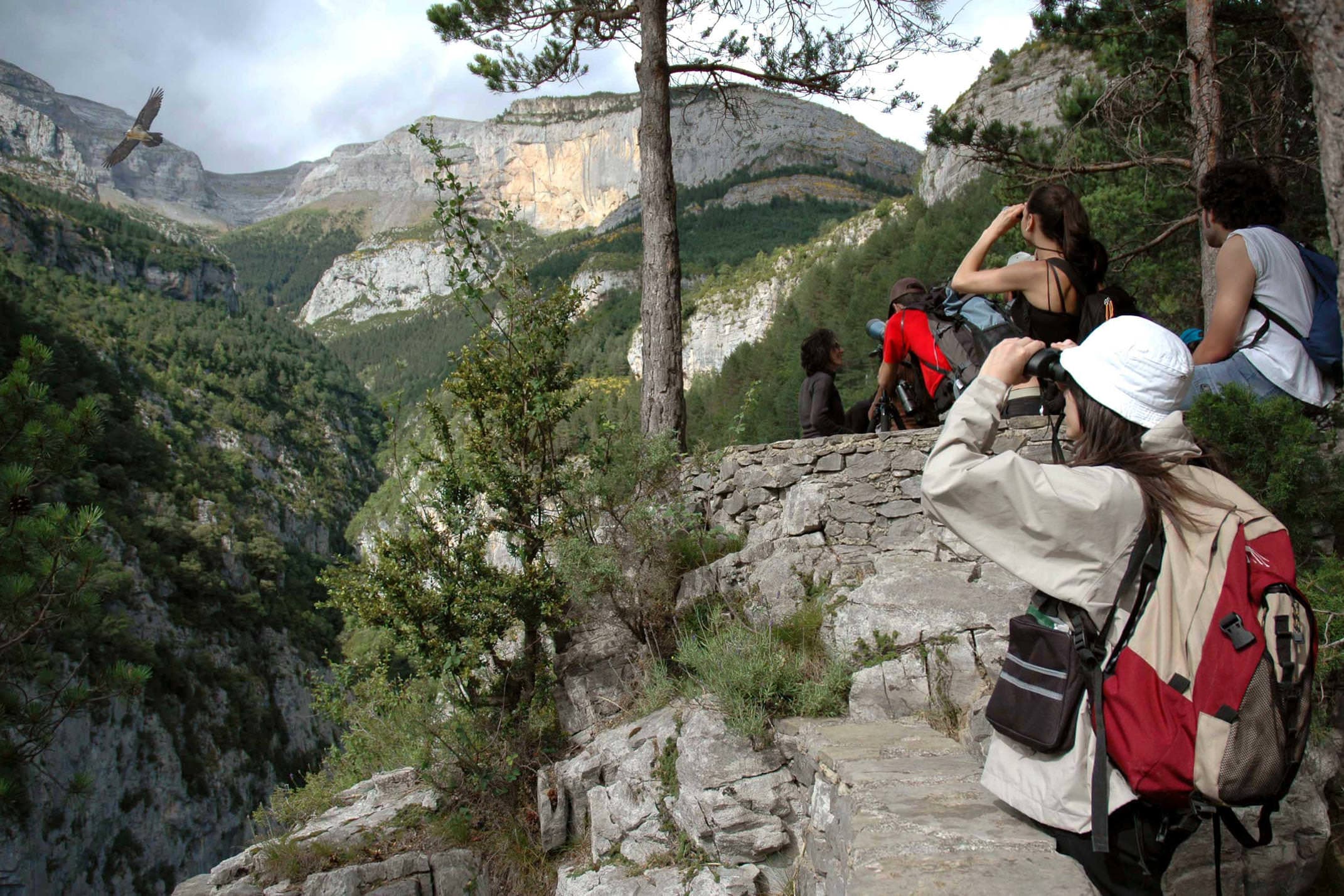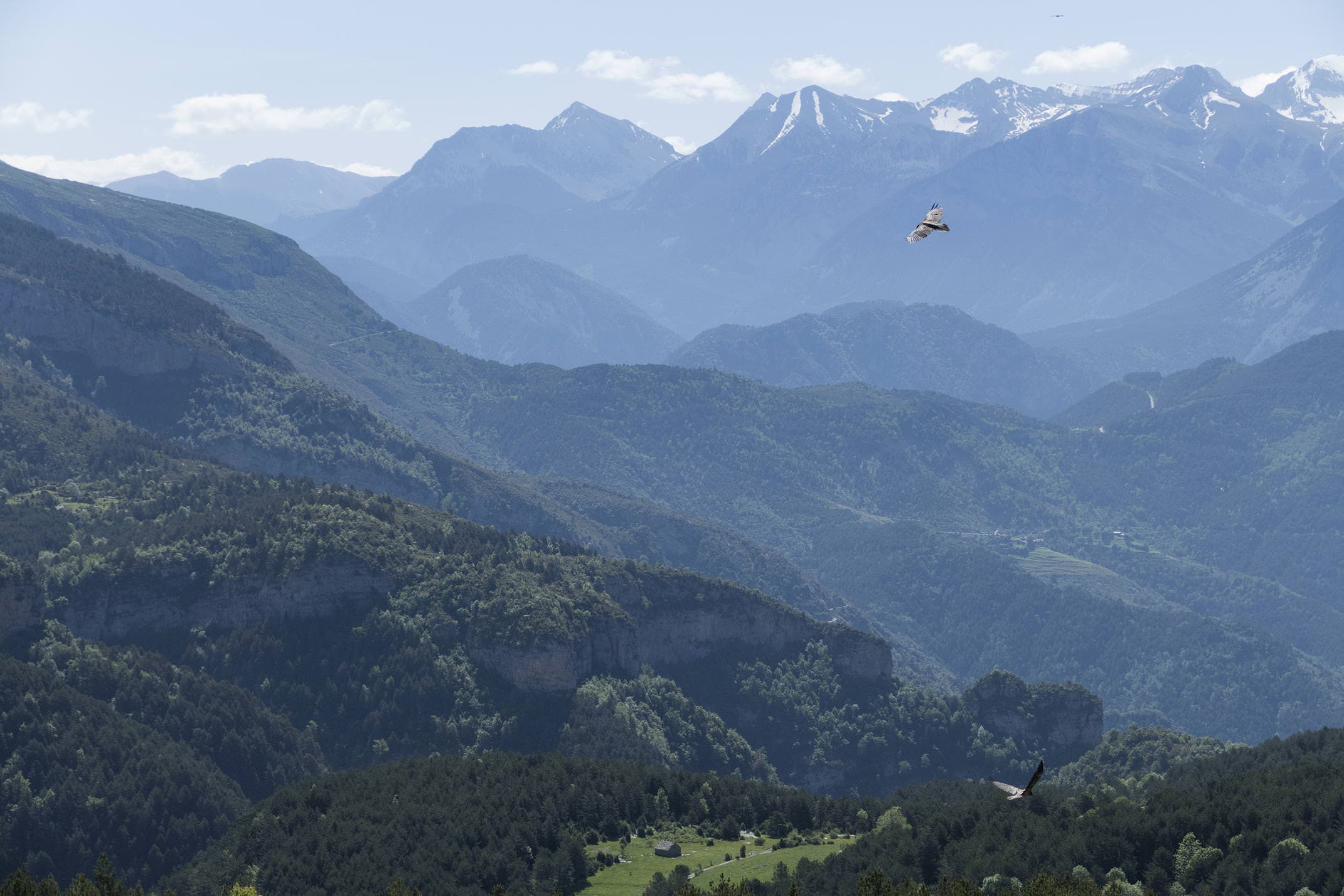 But the Bearded Vulture is not only here for our amusement. It is also one of the most significant species for the conservation of the biodiversity of these mountains. As a scavenger bird on top of the food chain, the vultures are extremely sensitive to any disruptions of the ecological chain below it. Changes to the mountains in the last few decades, especially the use of poison in the second half of the 20th century and the progressive demise of traditional farming, brought the species to the edge of extinction.
Happily, the local trust has helped sensitively integrate them into the tourism economy, adding an extra layer of protection to a species which is simply too important, and far too majestic, to lose from the landscape.