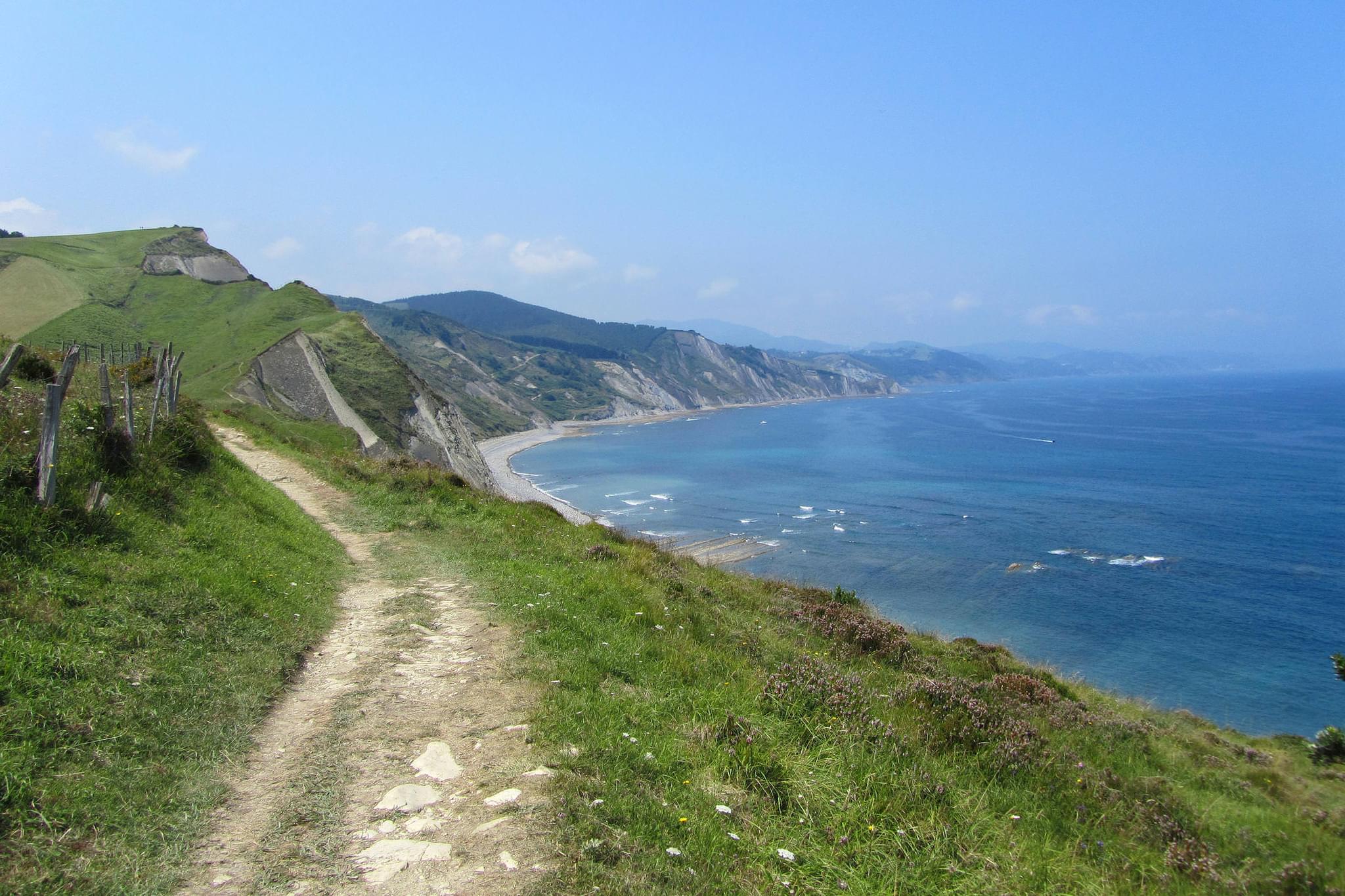 Basque Country Vacations
Hiking vacations, road trips & tailormade tours to the Basque Country
Basque Country Vacations
Cookies must be enabled in order to view maps
| | |
| --- | --- |
| | Highlights |
Bilbao; San Sebastian; Pamplona; Camino del Norte; Basque Rioja
| | |
| --- | --- |
| | Major airport |
Bilbao (can also be Madrid via train to Pamplona)

Good food, good company
Market day in Ordizia
Golden Guugenheim
The oak of Guernica
First vineyard view
Giants & Big Heads
Idiazabal cheese
The Bay
Running with the bulls
Pelota with Xabi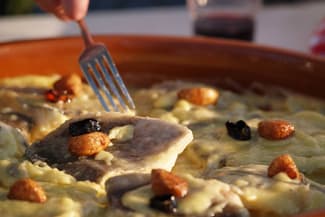 1 of 10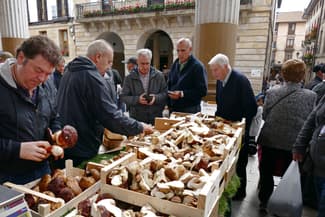 2 of 10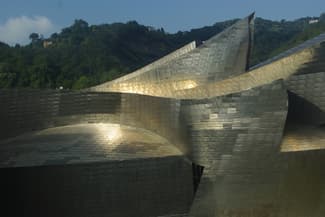 3 of 10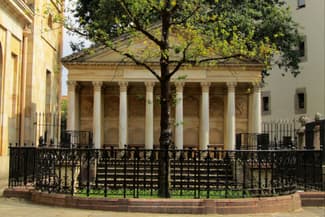 4 of 10
5 of 10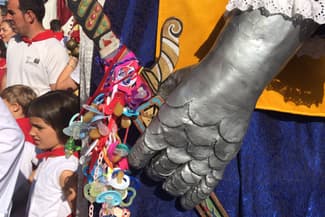 6 of 10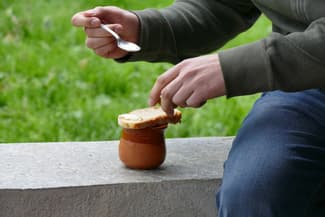 7 of 10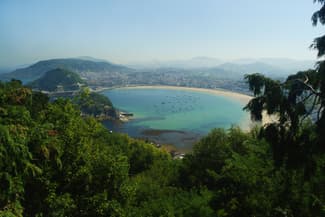 8 of 10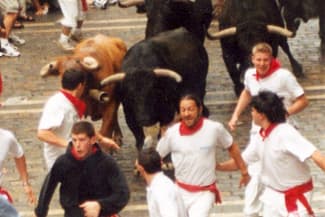 9 of 10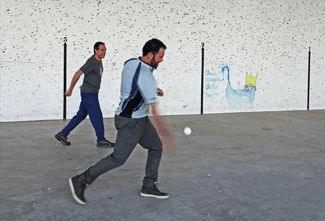 10 of 10









From San Sebastián, Basque Country
Of the many ways to cook cod, the Basque have mastered one that beautifully reflects its culture; bacalao al pil pil. It is simple and honest, with nothing artificial nor overly elaborate. And the slow cooking allows space for the other main characteristic of Basque food… socialising!
Food in Spain is not only about what you eat, but who you eat it with. More than anywhere else, in the Basque country food is an excuse to share.
From Ordizia, Basque Country
In days gone by, for the rural Basque population the weekly visit to the local market was not only to sell and buy, but also to socialise, close deals and learn the latest news.
This joyful ambiance is still felt in today's Basque markets in towns like Gernika, Tolosa or Ordizia. And with colourful peppers, aromatic cheeses and autumnal mushrooms on display, browsing the market is always one of the highlights of any visit to the Basque Country.
From Bilbao, Basque Country
The Guggenheim's exterior has stood the test of time remarkably well. Frank Gehry always said that the dramatic shining silver of the titanium cladding would age slowly and gracefully to exude a more golden glow.
I remember thinking at the time that it would most likely become grubby and neglected-looking. Guess who was right? It wasn't me. I've been seeing the Guggenheim for 16 years and it looks more beautiful each time.
From Guernica, Basque Country
In age, the Sacred Oak of Guernica is not an impressive tree today, the young teenager that he is... But like the Basque culture, the tree has a strong character rooted in is history and its values.
Traditionally, the oak of Guernica was were the Medieval lords of Vizcaya would swear to respect the local rights and traditions, something that has extended along the centuries to represent the freedom and traditions of the Basque culture. It's a symbolism strengthend by the oak surviving the infamous bombing of the village on a market morning of 1936.
From Basque Rioja
I remember walking up and over a forested ridge from Navarre into La Rioja. Literally, as you go over the crest of the hills, the landscape switches and you suddenly look down over sun-soaked vineyards rolling over the sides of the valley below.
It's a memorable view, made sweeter by the tingle of anticipation for the food and wine waiting in the pretty hilltop town of Laguardia.
From Pamplona, Navarre
Pamplona's Running of the Bulls is no longer the rite of passage that it was for me. Now I prefer watching the Sanfermines de la Mañana, when the tourists are asleep.
Giants dance to traditional folk melodies and Big Heads run behind young children, just as they ran behind me, preparing me for the bulls. Parents still hang their children's dummies around the Europeo giant's sword to show they don't need them anymore, just as mine did.
From the Aralar hills, Basque Country
The shepherd, his dog and his flock of latxa sheep remains an iconic Basque image. Both the dogs and the sheep are still protected breeds. The dogs still take part in contests and the flocks still pasture in the hills. All to create the local cheeses, of which Idiazabal is my favourite.
It's a beautifully creamy ewes' milk cheese, reminiscent of Manchego but far smoother and richer. I love it even more when washed down with a refreshing cider.
From San Sebastián, Basque Country
A beautiful sweep of white sands, a turquoise blue ocean, gently bobbing yachts and lush green vegetation all watched over by a dominating statue of Christ.
For a minute I thought I had stumbled back to Rio de Janeiro. But we are still in Spain, in stunning San Sebastián in the Bay of Biscay, looking down the over the Concha beach from Monte Igueldo on a crisp September morning. I can't wait to go and have a look around.
From Pamplona, Navarre
Eight days of terror, every year. Yet in every group there'd be one who kept running - the prestigious corredor. That was me. Because amid the fear, without knowing how, something changes...
Instead of separating from the pack, you begin to run ahead of it. You look straight into the eyes of a 600kg bull, just a metre or so behind you, and sense that they consider you another member of the pack - a human with a magical connection with beasts.
From San Sebastián, Basque Country
Xabier Etxarri is a proud Basque. His knowledge of its history, language and traditions is a gift for all who share his company. As part of my own Basque induction with him, I was once coerced into playing an impromptu game of 'pelota' - a bit of a mix of squash and handball - against him.
We had a good laugh, mainly about my skills, but I believe ever since that day my right hand has always been bigger than my left hand!
Let us introduce you to the people and places of the storied Basque Country, a grand old region of lively produce markets and elegant old towns, of sunny vineyards and lush green hills.

Bilbao's storied streets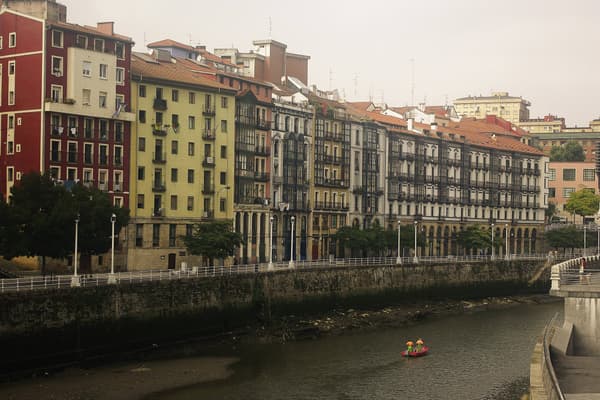 The cities of the Basque Country - Bilbao, San Sebastian, Vitoria-Gasteiz and (culturally if not geographically) Pamplona - all have medieval origins, but have evolved differently through history.
Bilbao is the largest and the one you'll likely fly to. It perhaps also has the most complex story to tell of the four.
The titanium cladding of Frank Gehry's Guggenheim Museum, gracefully ageing as the years tick past, represents a new Bilbao, transformed from a spluttering, grey, industrial factory into a slick and modern city. As Bilbao rapidly rebranded itself, a fabulous metro system by Norman Foster and a pedestrian bridge by Calatrava joined the museum in a flurry of modernity.
But far from burying its past, what the Guggenheim's arrival actually did was wake us all up to what had always been hiding in the heart of the city all along...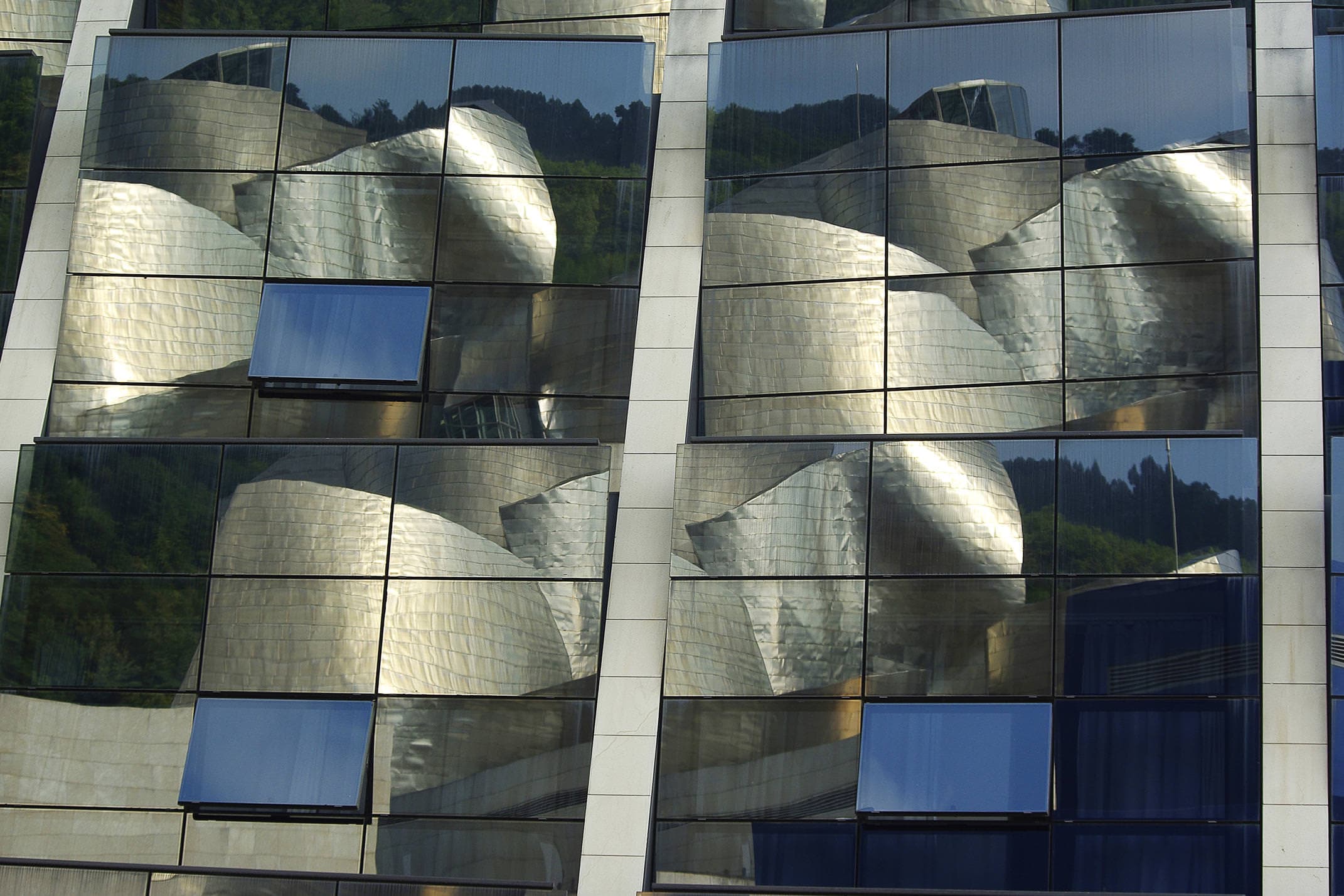 From the Guggenheim, walk further down the river and you get to the elegant medieval old town, with its Gothic cathedral dedicated to Santiago. You see locals eating pintxos. You see pilgrims following the Camino del Norte. You might visit the small museum dedicated to the history of the Basques, housed in a former Jesuit institution.
At the Arenal, the grand Neo-baroque Arriaga Theater brings you back to the 19th century bourgeois boom. Follow the Gran Vía past the elaborate banks and insurance buildings and you reach the river and the Maritime museum, in the old industrial river area. Views stretch off to the hills covered with the crowded neighbourhoods that grew out of the last industrial boom in the 60s.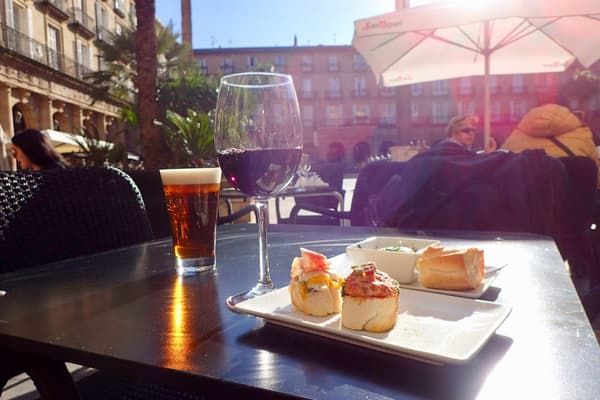 Between these streets and more, the story of Bilbao is played out in front of you. You just need someone to open your eyes to it all, just like the Guggenheim did for so many over 20 years ago. That's something we can certainly help you with. We like to join it all up on a relaxed and intentionally simple walk around town.
Any trip which touches on the Basque Country will likely begin, end or pass through Bilbao, so adding a couple of nights in the city is easily done.
By way of example, our Basque Cultures & Cuisines: A Private Guided Journey starts with the city and our Basque Rioja Inn to Inn Walking Vacation could equally begin with a night there.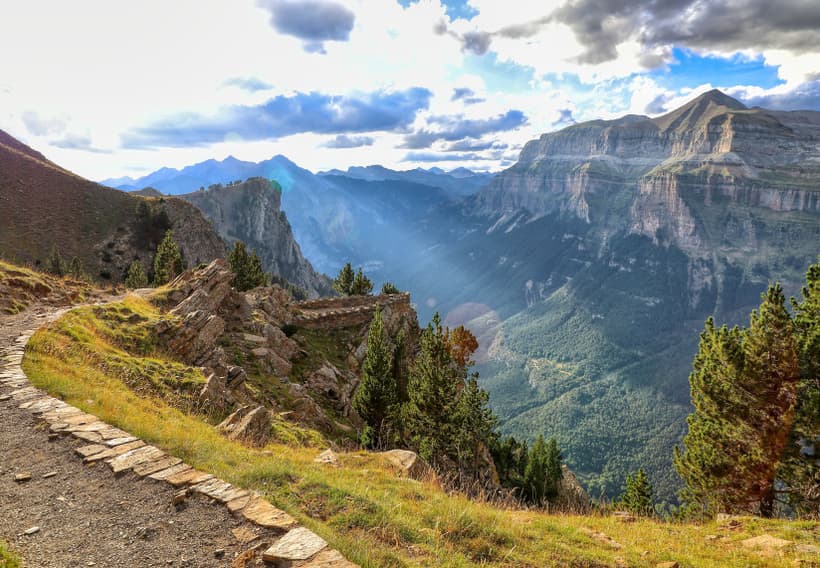 With Car
Walking Highlights of the Pyrenees: Bay of Biscay to Costa Brava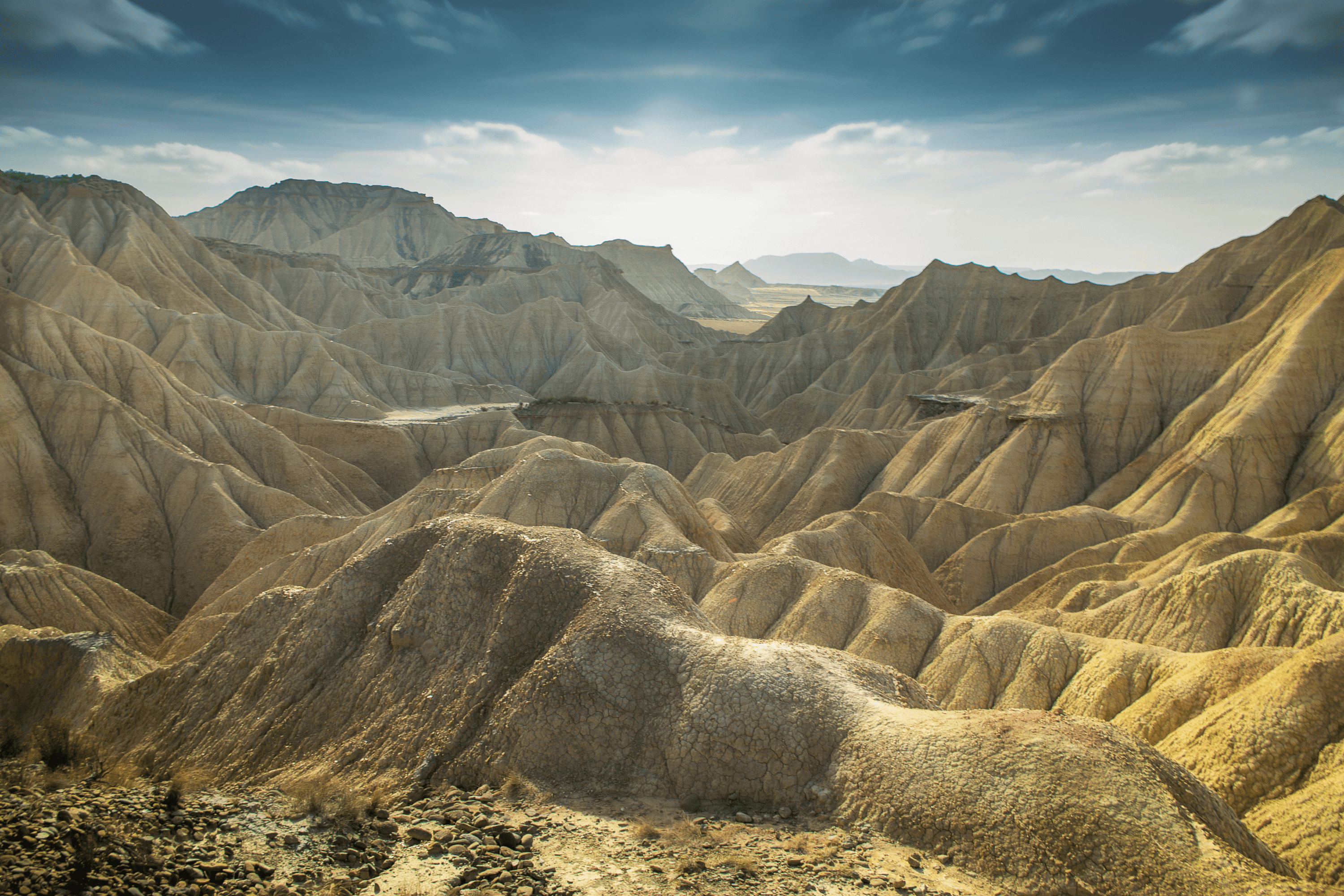 When: Apr-Jun; Sep-Oct
Guide Price: $4,900 per person
Guide Duration: 17 days (can be made longer or shorter)
Our greatest walking vacation along the Spanish Pyrenees, from the Basque Country to Catalonia, and from fishing villages to deserts, high mountain peaks to beech forest.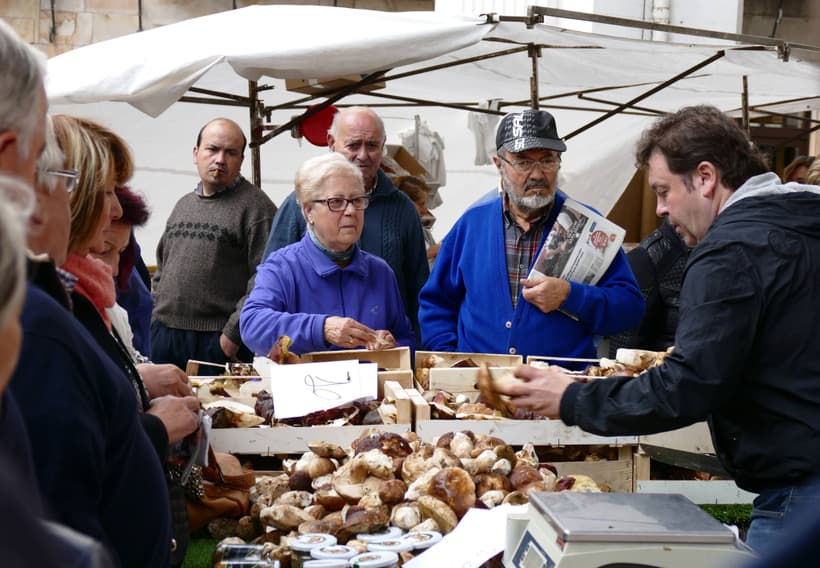 Basque Cultures & Cuisines: A Private Guided Journey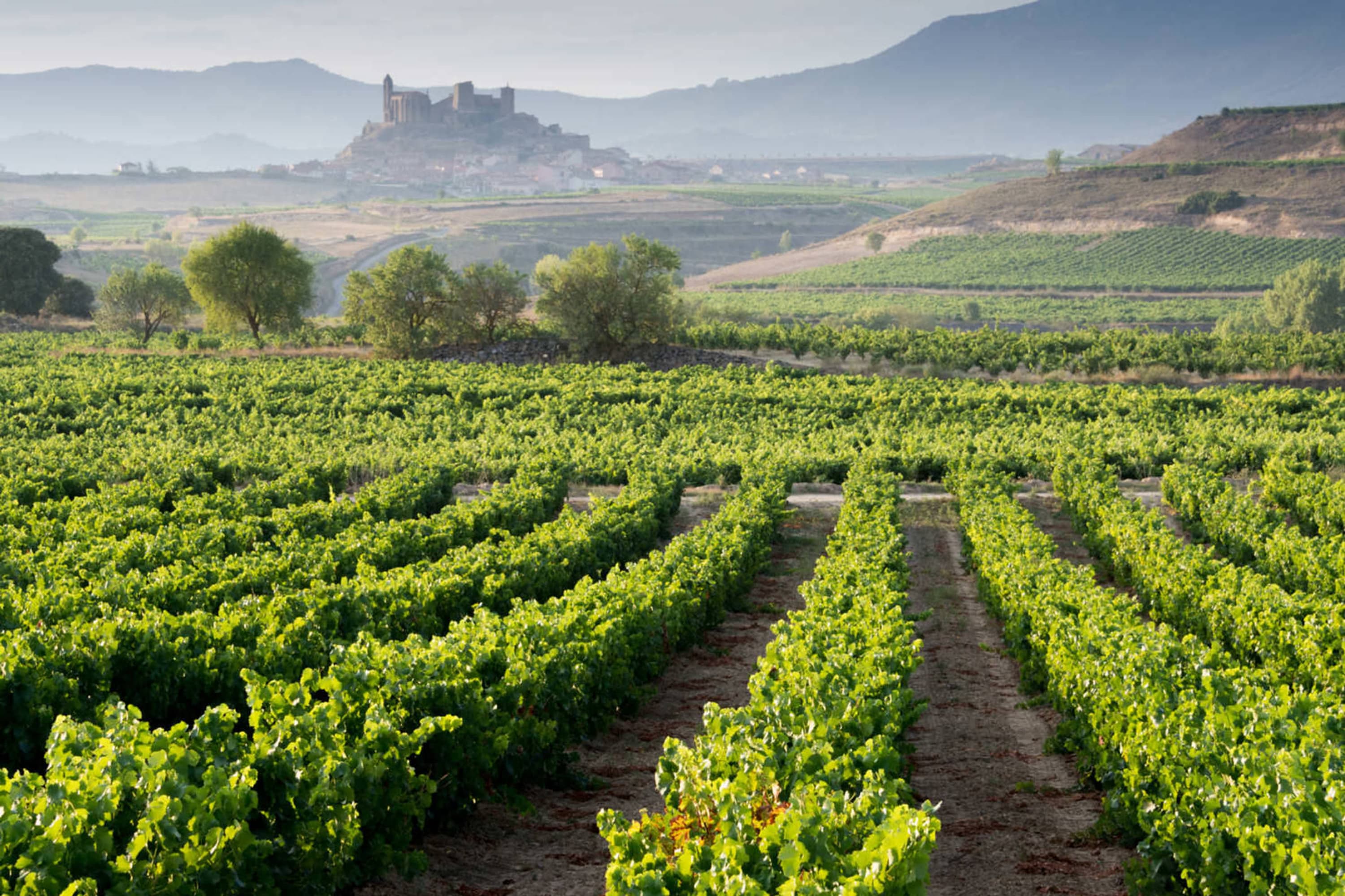 When: Apr-Oct
Price: $5,222 per person
Duration: 8 days
Riojan vineyards, Pyrenean cider barns, ancient towns and lively markets - enjoy the tastes and tales of the Basque Country with a guide who calls it home.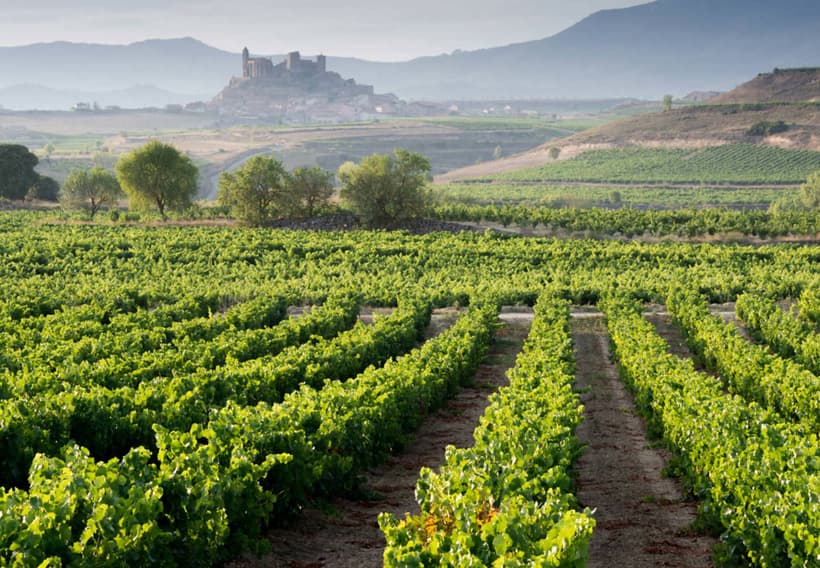 Basque Rioja Inn to Inn Walking Vacation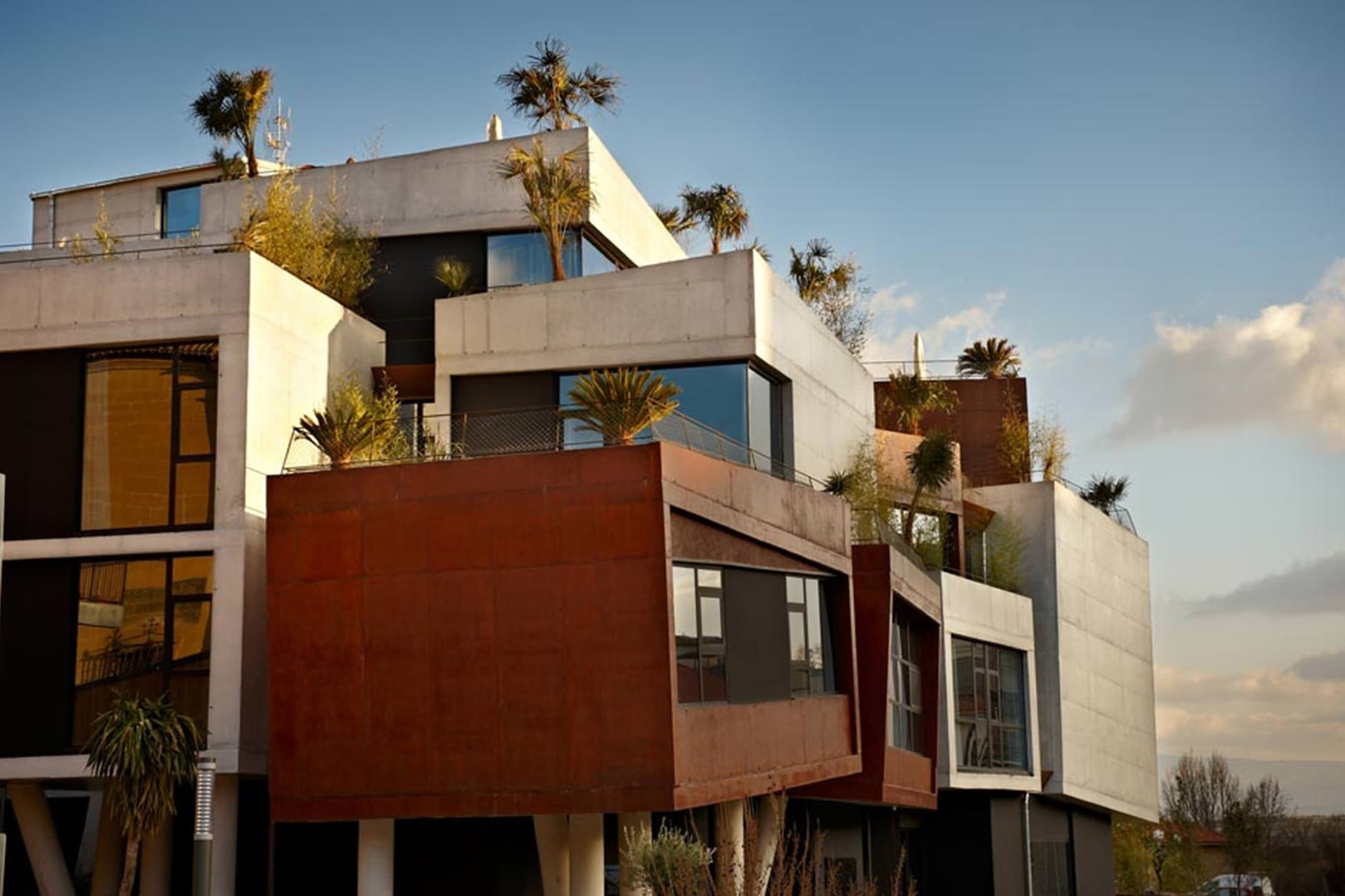 When: Apr-Jun; Sep-Oct
Guide Price: $2,422 per person
Guide Duration: 9 days (can be made longer)
Walking, wine and world-class cuisine. That's what you can expect from this exclusive route through the quiet valleys, vineyards and villages of Basque Rioja.