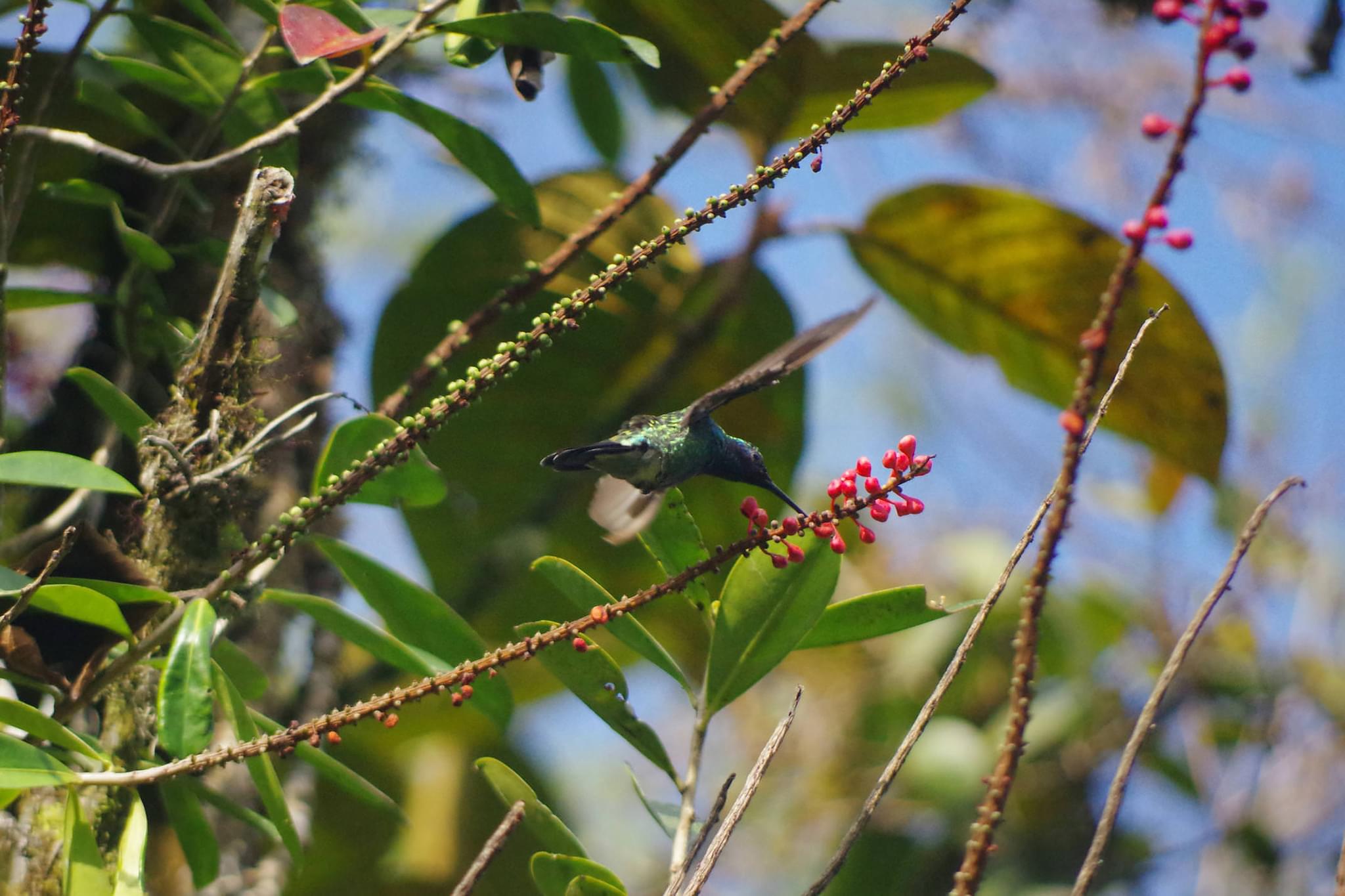 Ecuador
Wildlife holidays & tailormade tours to Ecuador


Mindo cloud forest
Hummingbirds hovering around a fig tree, far-reaching views across the forest canopy and an eco-lodge adored by all who visit. Unplug from the everyday and enjoy the simpler pleasures of life in the tropical lower reaches of the Andes...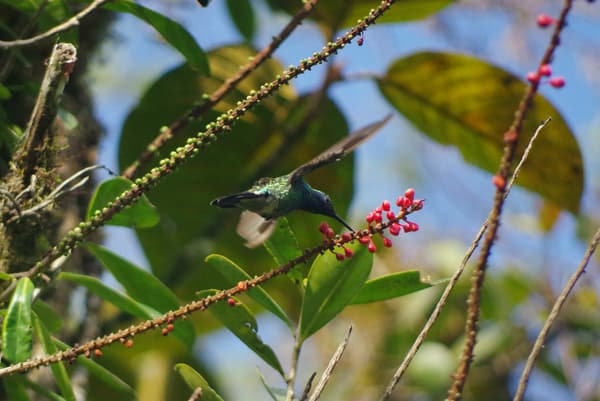 Lulled to sleep by the rushing river at night, the next morning your alarm clock is the dawn chorus, blowing a melody of exotic notes and unexpected solos. Just a few paces from the breakfast table, freshly-brewed coffee in hand, you might watch a dozen tiny hummingbirds battling for nectar in the fig and kapok trees. Before you've even started the walking trail, a toucan might land in a nearby tree.
That's how life goes when you live, for a few days, at this wonderfully immersive eco-lodge, snug in the tropical heart of the forest.

Serious birders will leave wondering where this place has been all their lives. For anyone, it's just a true pleasure to be surrounded by such genuine, unspoilt nature and hosted by two of the loveliest people you could wish for, in the type of place for which the term 'eco-lodge' could have been invented. Life feels simple again, and that makes it all so utterly relaxing.
If you'll stick with us, here's a very quick taster of what to expect...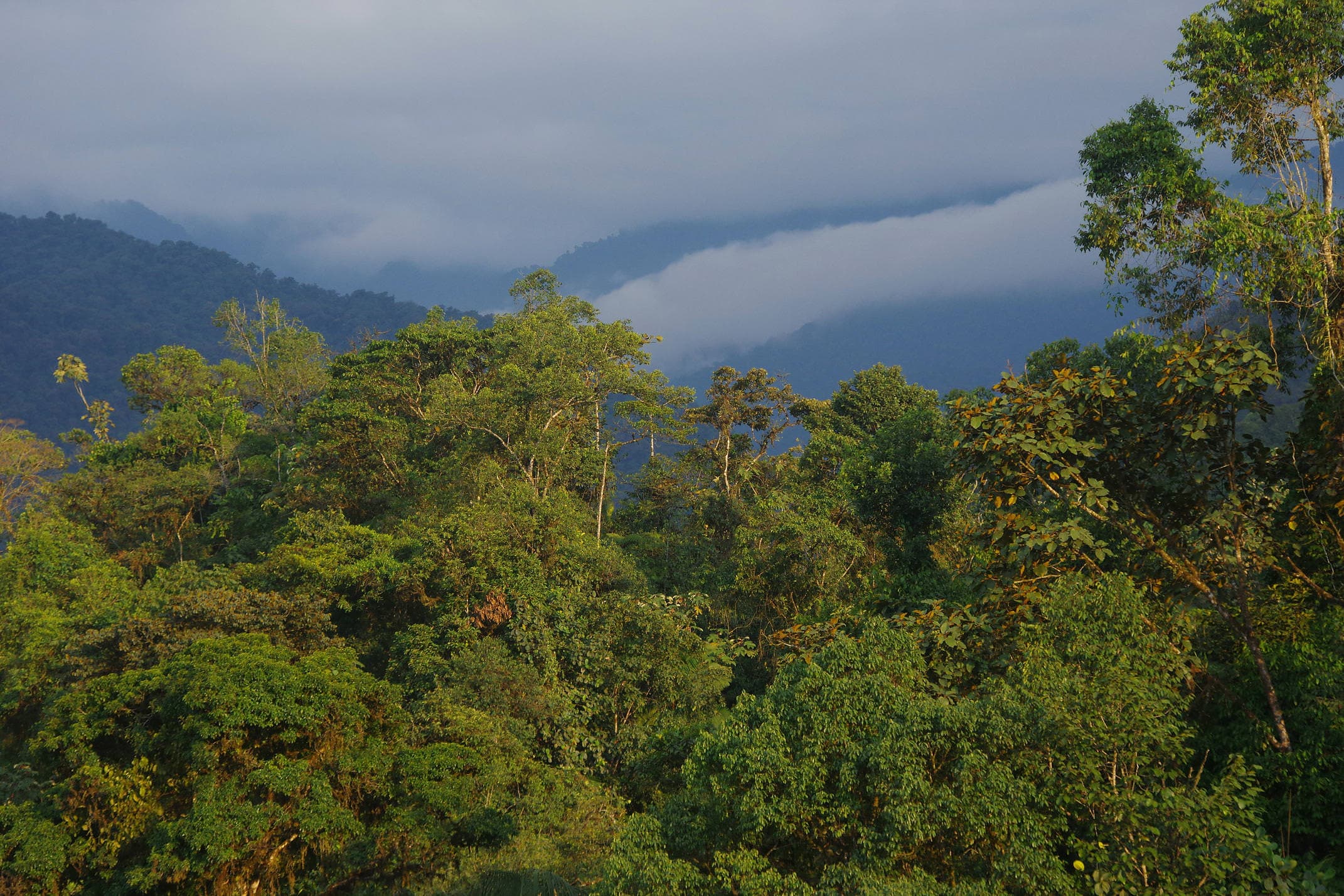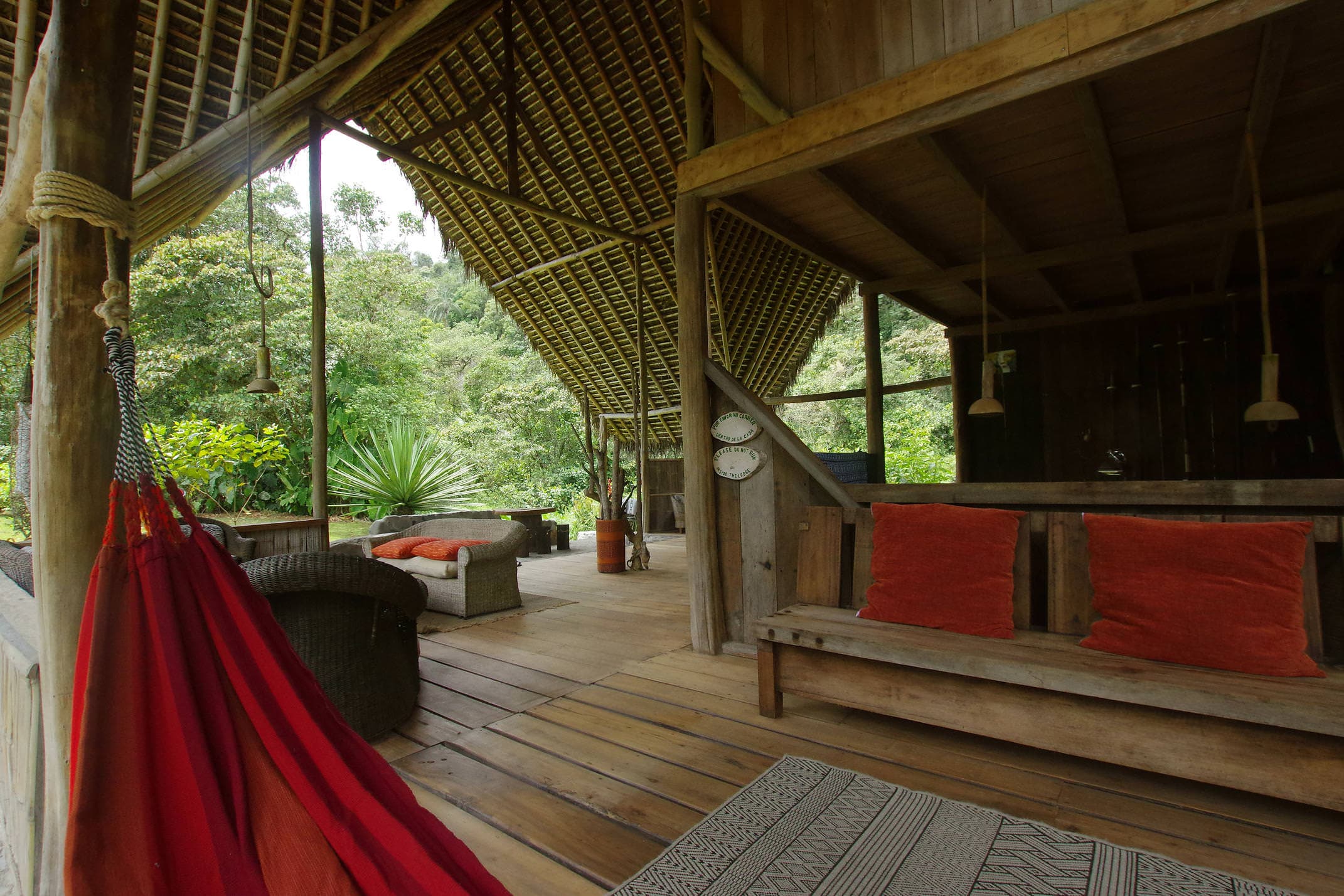 What you might see
We're normally loath to provide what might approximate to a tick list of sightings you might encounter in the forest. Just letting the environment come to you, step-by-step, is often the best way to truly enjoy it, from the smallest insect or most delicate orchid, up to the tallest tree or most eye-catching bird. But we do want to give you a flavour of who you could be sharing the forest trails with.
Hummingbirds, tanagers and the like are ubiquitous, whilst toucans, quetzals, trogons, barbets, motmots, woodpeckers and Andean cock of the rocks are all out there - it's down to luck and timing as to whether you'll see them. On our last visit we got about as close to a pair of choco toucans as we could have wished for. Mammals live in the forests too, though are rarely seen. The lodge's camera traps catch sight of small cats from time to time, and have in the past captured sloths, Capuchin monkeys and even pumas. We saw a possum last time. Don't go with any great expectations though, and if your luck's in, you'll enjoy it even more.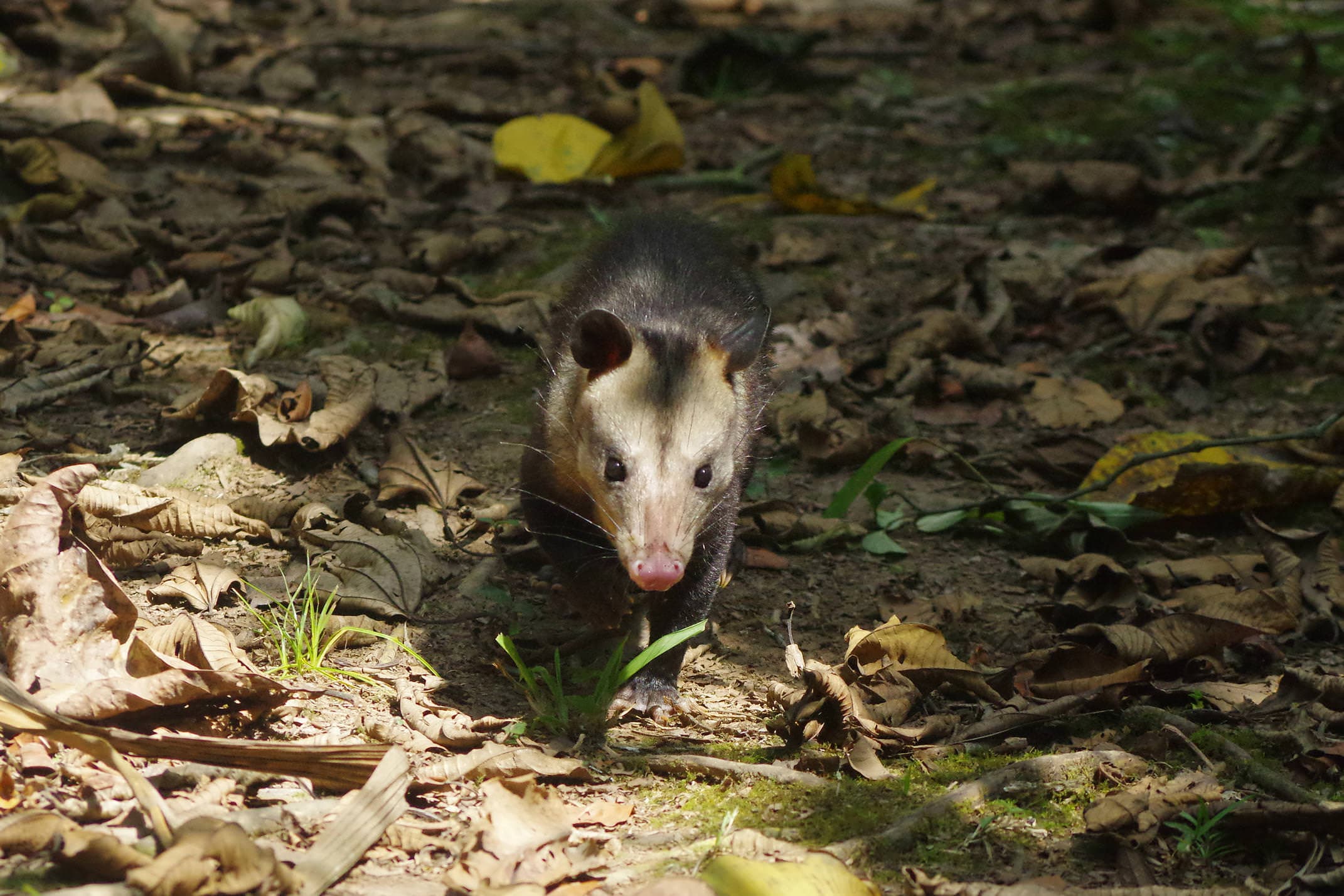 A home in the forests
It's about a two-hour drive from Quito, down through high montane cloud forest into the more tropical climes of Mindo. Your destination is Tom and Mariela's eco-lodge, built in harmony with the forest. It was constructed throughout with sustainable local materials, each bit transported across the river on the same suspended cable which you use to get yourself and your luggage over the water. The lounge, kitchen and dining areas blend into one expansive open-sided social space – its true heart and soul. At night there's nothing to be done but to relax in front of the roaring fire, read a book, linger over dinner and enjoy the company of your hosts and whichever like-minded nature lovers happen to be passing through.

Waterfall to waterfall
If you can tear yourself away from Tom and Mariela's lodge, from the lower tropical forests of Mindo, you can take the panoramic chairlift and sky tram over the forest canopy, into the upper montane cloud forest. Walking trails link together the Nambilla Waterfalls, offering further opportunities to spot poison dart frogs, wild mushrooms and more of the bird life. The vegetation is moist and abundant - moss, ferns and lichens cloak the trees, turning a beautiful gold in the late afternoon sun. Oh, and the waterfalls aren't bad either.

For something a little silly, something to kick your pulse up a few notches and put an adrenaline-fueled spring in your step, make some time for tubing on the Mindo River. Essentially it's a half dozen rubber wheels joined together to form a giant inflatable pretzel. Sit on your bit, take a deep breath and enjoy the ride as you slip, slide, giggle and howl your way to the bottom.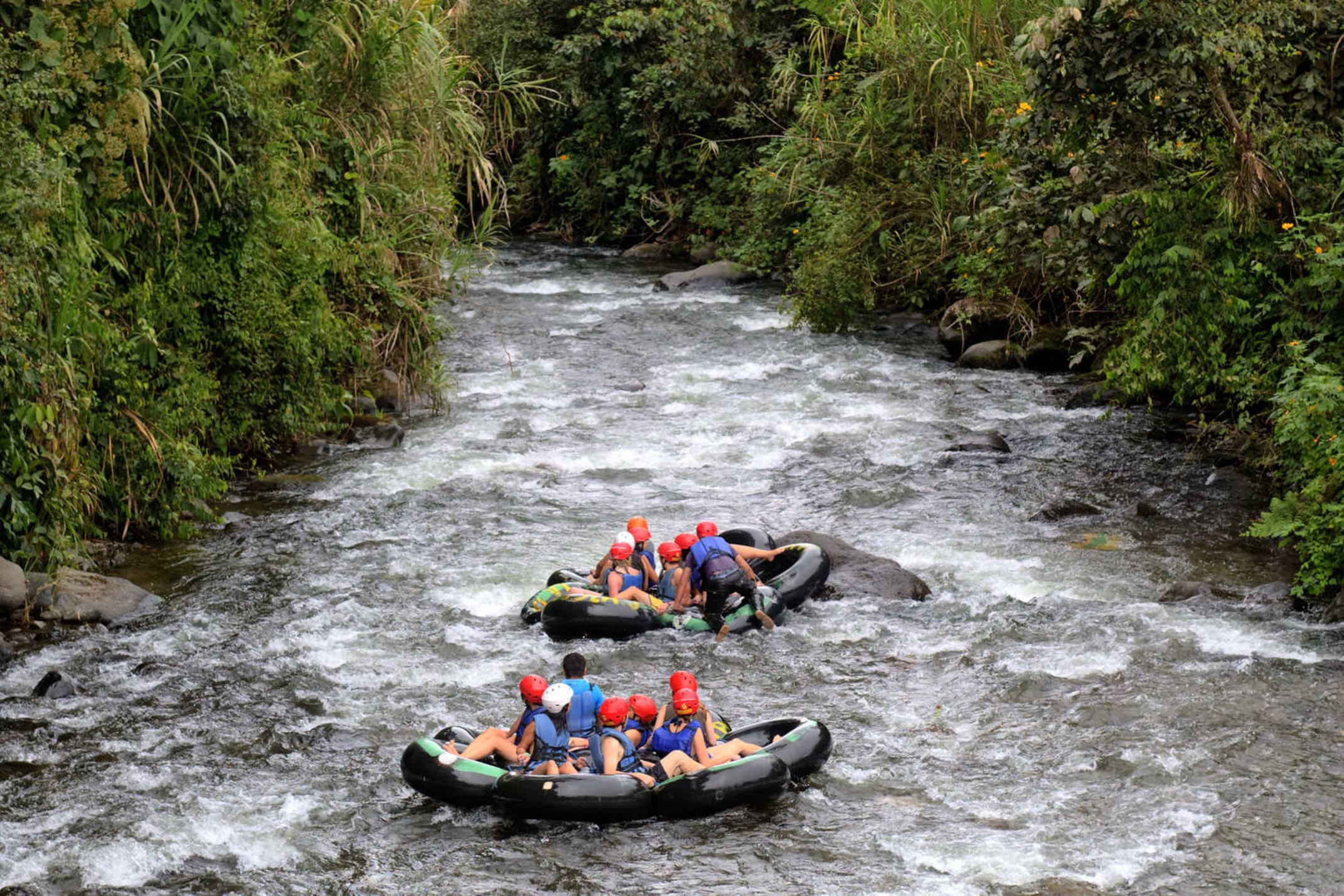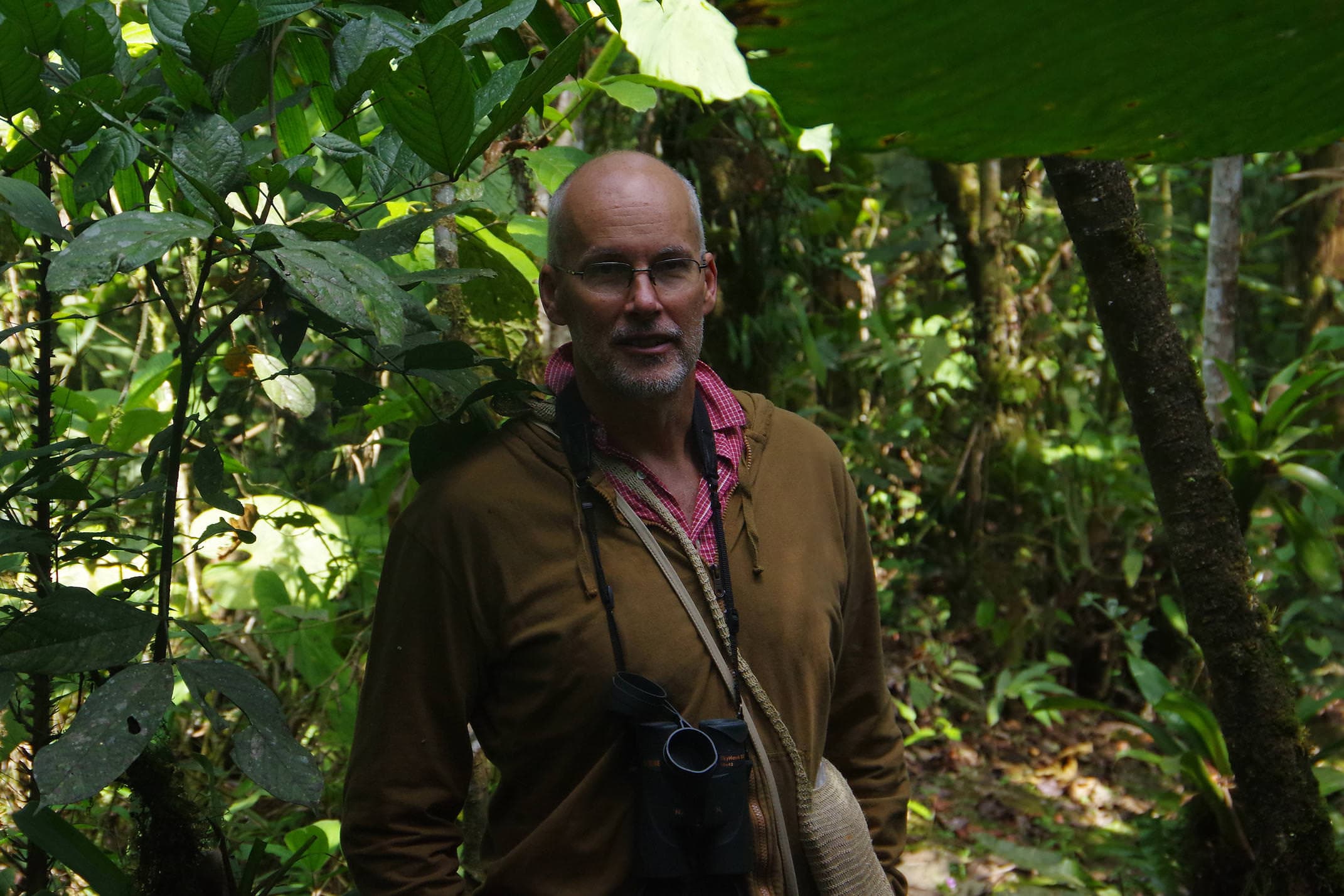 How to visit the Mindo cloud forest with Pura Aventura
Because of its proximity to Quito, the Mindo cloud forest fits in neatly to any itinerary to Ecuador, whether or not your ultimate priority is the Galápagos, the mainland, or both. Really we'd like to have you here for three nights to properly soak it all in and enjoy the slow rhythm of life in the forest. Even then, you'll likely still be sad to leave.
If you are particularly drawn to wildlife or these sorts of wild, tropical environments, then Mindo, the Amazon and the Galápagos fit together neatly into a holiday of two to three weeks, for which you have a sample itinerary below. Enjoy having a read through the ideas we share here, but everything can be tailored down to the finest detail, so ultimately your trip will be yours, not necessarily one off the shelf.
Let us know when you're ready to chat through your ideas and questions.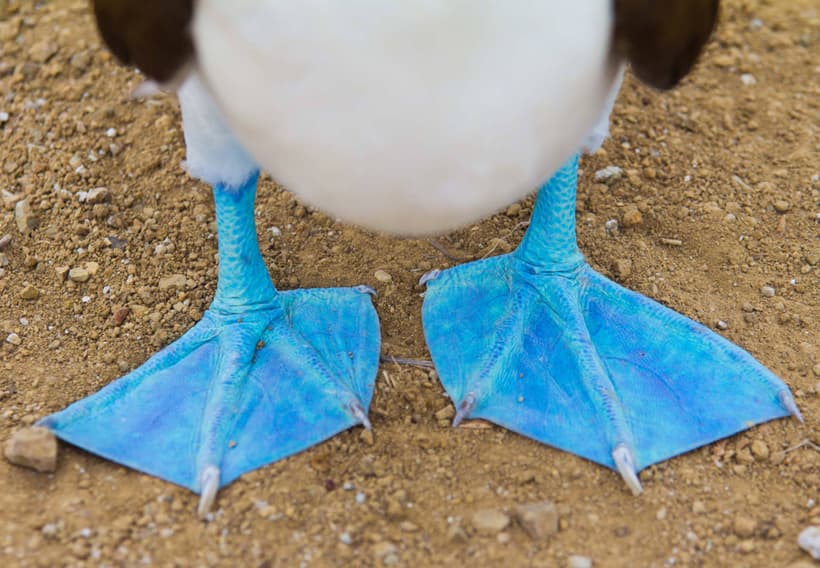 Ecuador & Galápagos Wildlife Wonders Holiday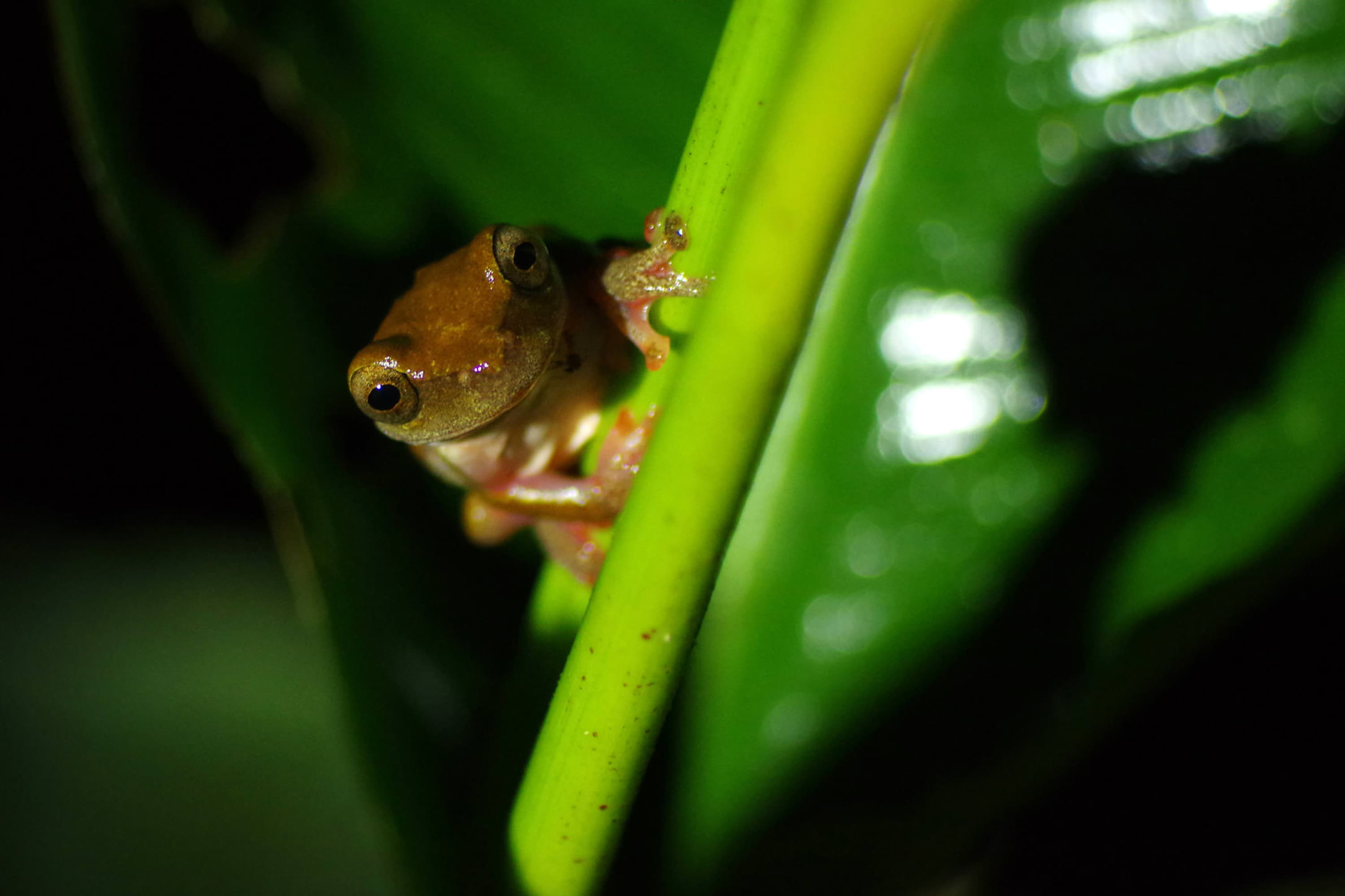 When: Mar-Jan
Price: £7,990 per person
Duration: 17 days
Small-scale lodges immersed in tropical forests; a small-ship cruise in the Galápagos. Ecuador's wildlife wonders, up close, in comfort and with experts.
Travel with Pura Aventura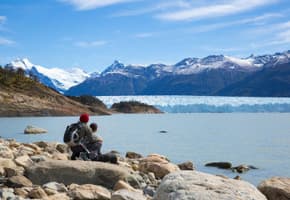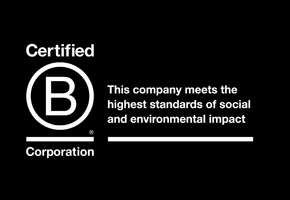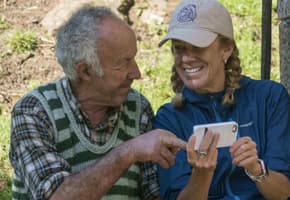 Award-winning Travel Positive