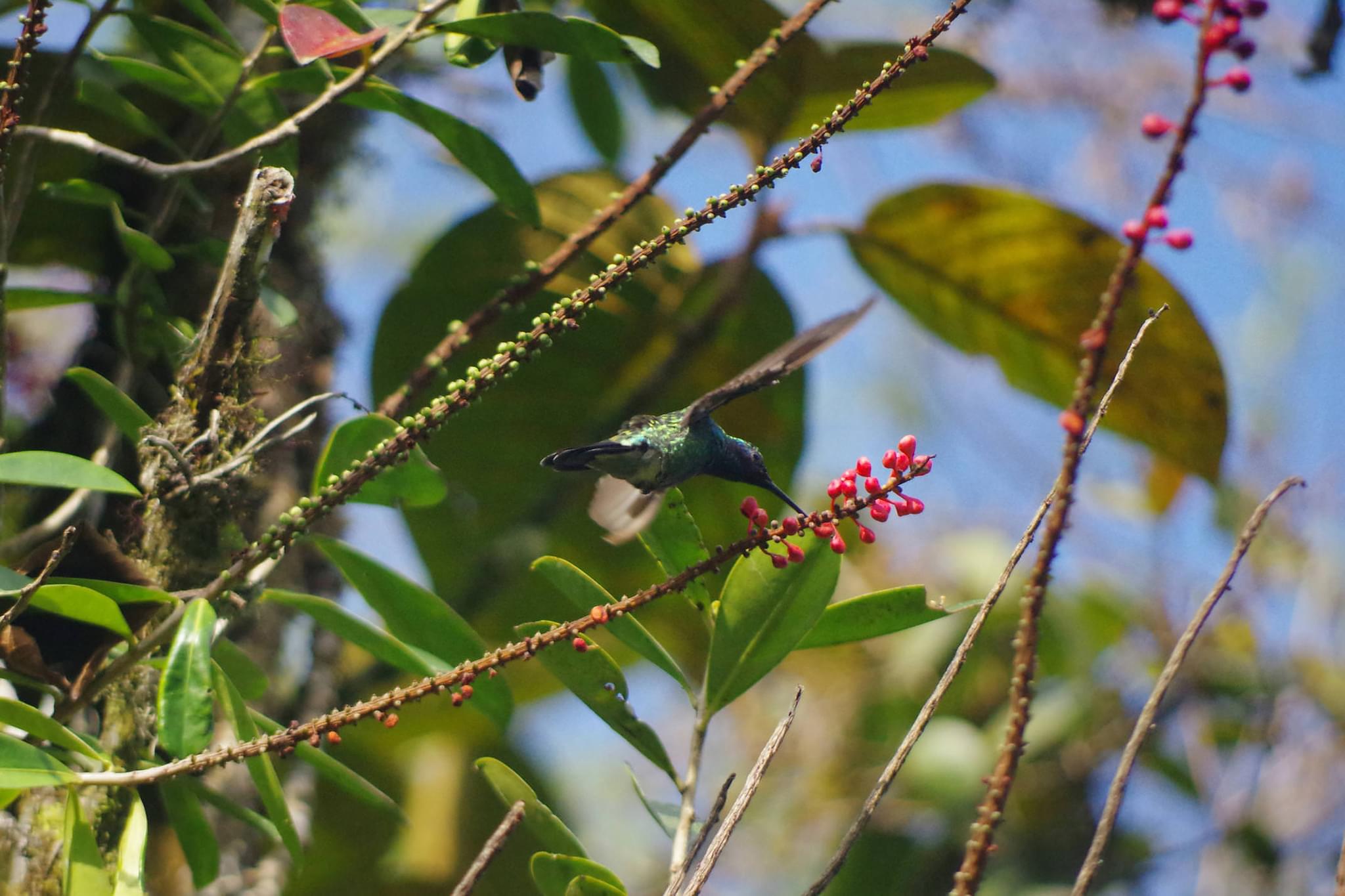 Ecuador
Wildlife holidays & tailormade tours to Ecuador


Cotopaxi
At nearly 5,900m, Cotopaxi is one of the world's highest active volcanoes, a raw and wild force of nature. Whilst the weather can be unpredictable, on a clear day the sight of its snowy summit is one of Ecuador's most spectacular views...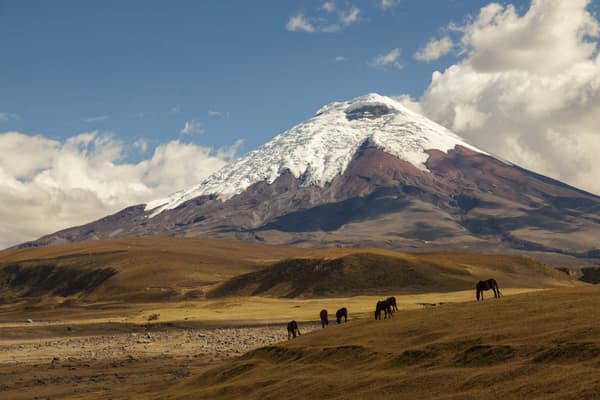 As beautiful as it is to look at from afar, it pays to get up and onto the side of this great beast of a mountain to really feel something of its awesome force.
Even though it's a short one, the high altitude hike up to the glacier line and mountain refuge is a challenge, but it's worth every oxygen-starved trudge if you can do it. On its slopes stretches a grassy national park that is home to deer, llama, horses and a variety of Andean birds. Puma, condors and Andean bears have also been spotted, though it's best to temper your expectations of a sighting.
Approach via the backroads from north and you can chart the meltwater from its summit to a staggering 80 metre high waterfall at the end of a river canyon carved out by volcanic eruptions.

Hike up an active volcano
At 400 metres or so, this one shouldn't really count as a walk. But throw in the other 4,500 metres from which you start and you have a high altitude and high octane, highly demanding and highly rewarding hike. You walk from the parking área up through rough volcanic stone to the glacier line and a mountain refuge alive with energy and excitement. And cups of hot chocolate. It's tough going, but the sense of achievement makes it worth it. The contrast between the black and red of the volcanic rock and the brilliant white of the compacted snow is striking and, on a clear day, the views across the valley towards neighbouring Rumiñahui volcano are memorable.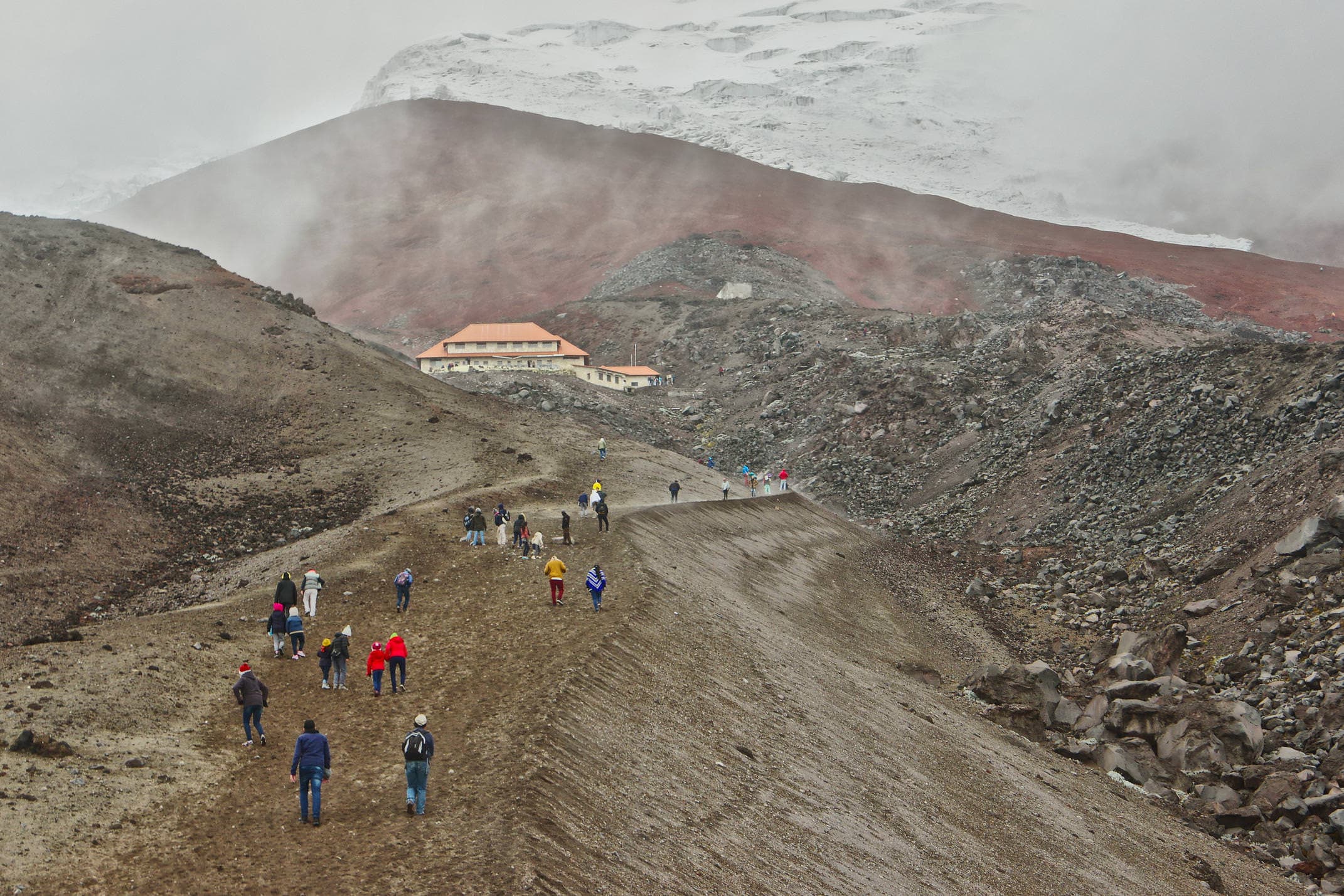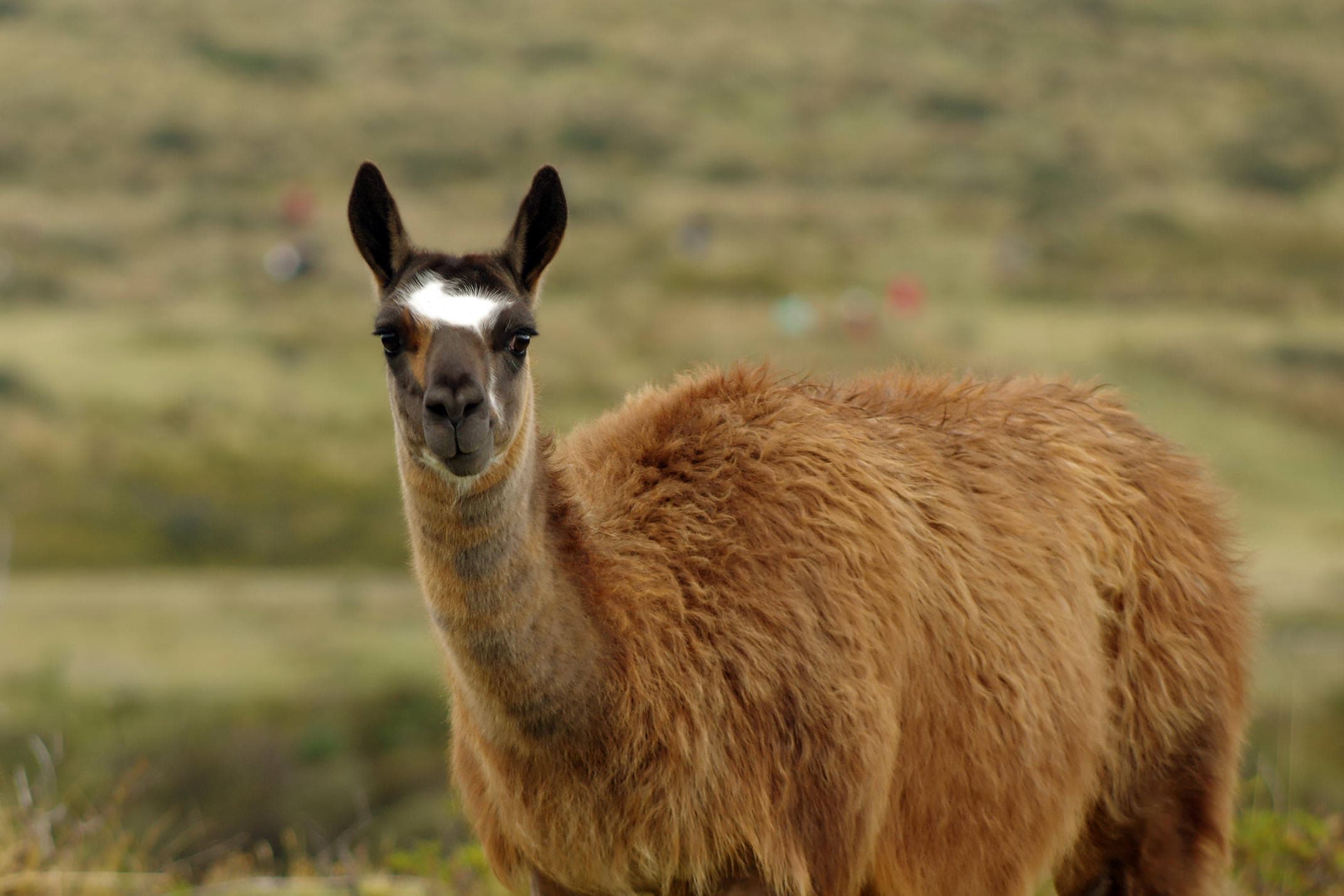 Canyon walls and waterfalls
On the back road between Otavalo and Cotopaxi is a vast river canyon, the legacy of several historic eruptions of Cotopaxi. It is from the glacial melt of said volcano that the Rio Pita charts its course, tumbling over the steep walls of the canyon to form the 80m high Condor Machay waterfall. And it is this river that an easy walking path criss-crosses. The vegetation is of moist undergrowth, thickly mossed branches and caves which unveil underground streams when you peer into them. The river comes to a loud foamy head at several points for some nice photo ops and impromptu cascades tumble down the canyon-side. Andean raptors circle overhead and the occasional hummingbird flitters relentlessly into view. The drop of water at the end of it all is staggering and deafening, thundering down from the top of a natural amphitheatre.

Four legs or two wheels
During your time at Cotopaxi you stay at a traditional hacienda on the northern edge of the park, on the slopes of the Rumiñahui Volcano. If you can tear yourself away from the cosy fires, getting out to explore doesn't have to be done solely on two feet and in the national park; you can also hire mountain bikes or join a guided horse ride around the extensive grounds. The former is a great way to get your heart rate up, with great views if you get a clear day. The latter gives you a great introduction to rural life here and the history of the hacienda.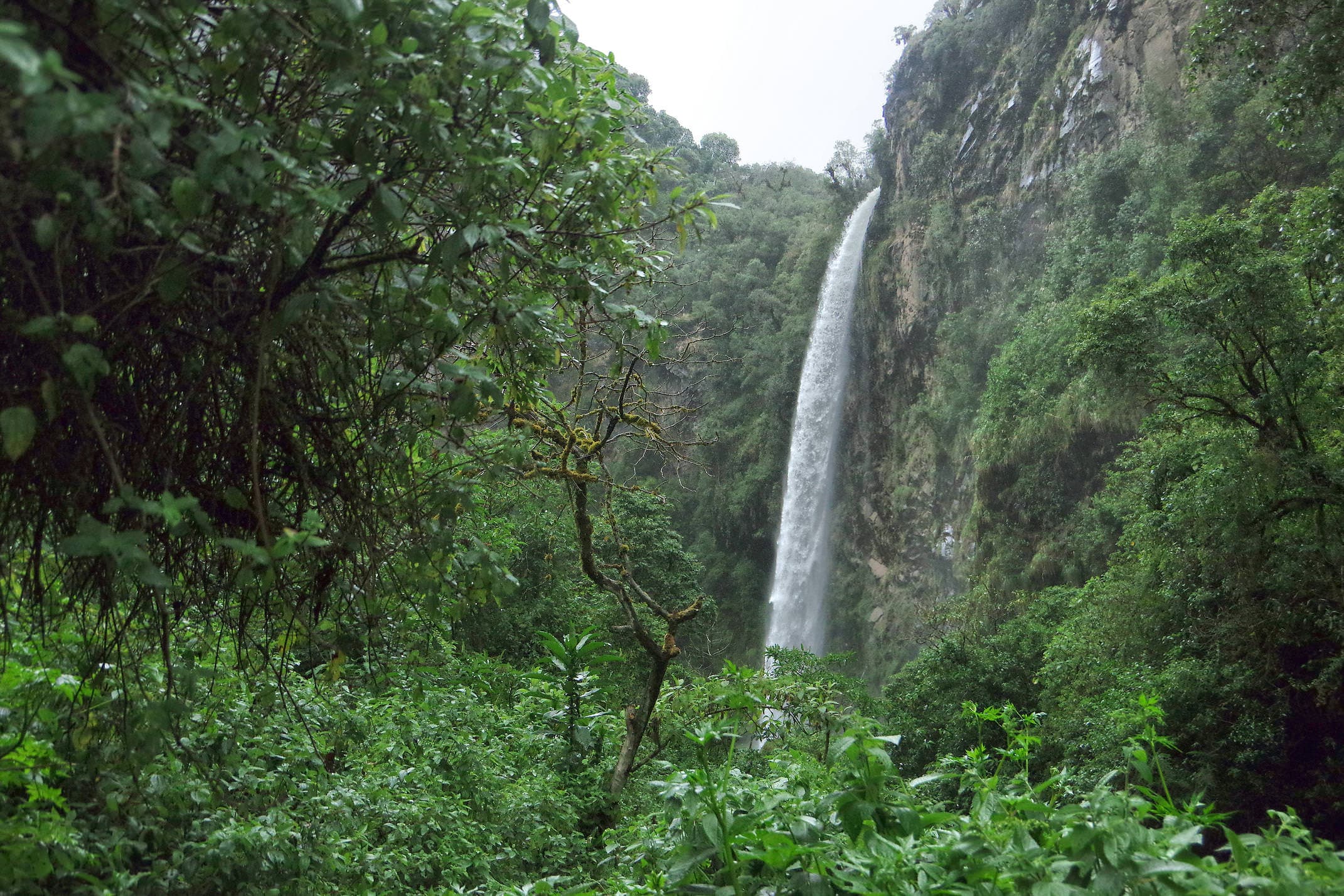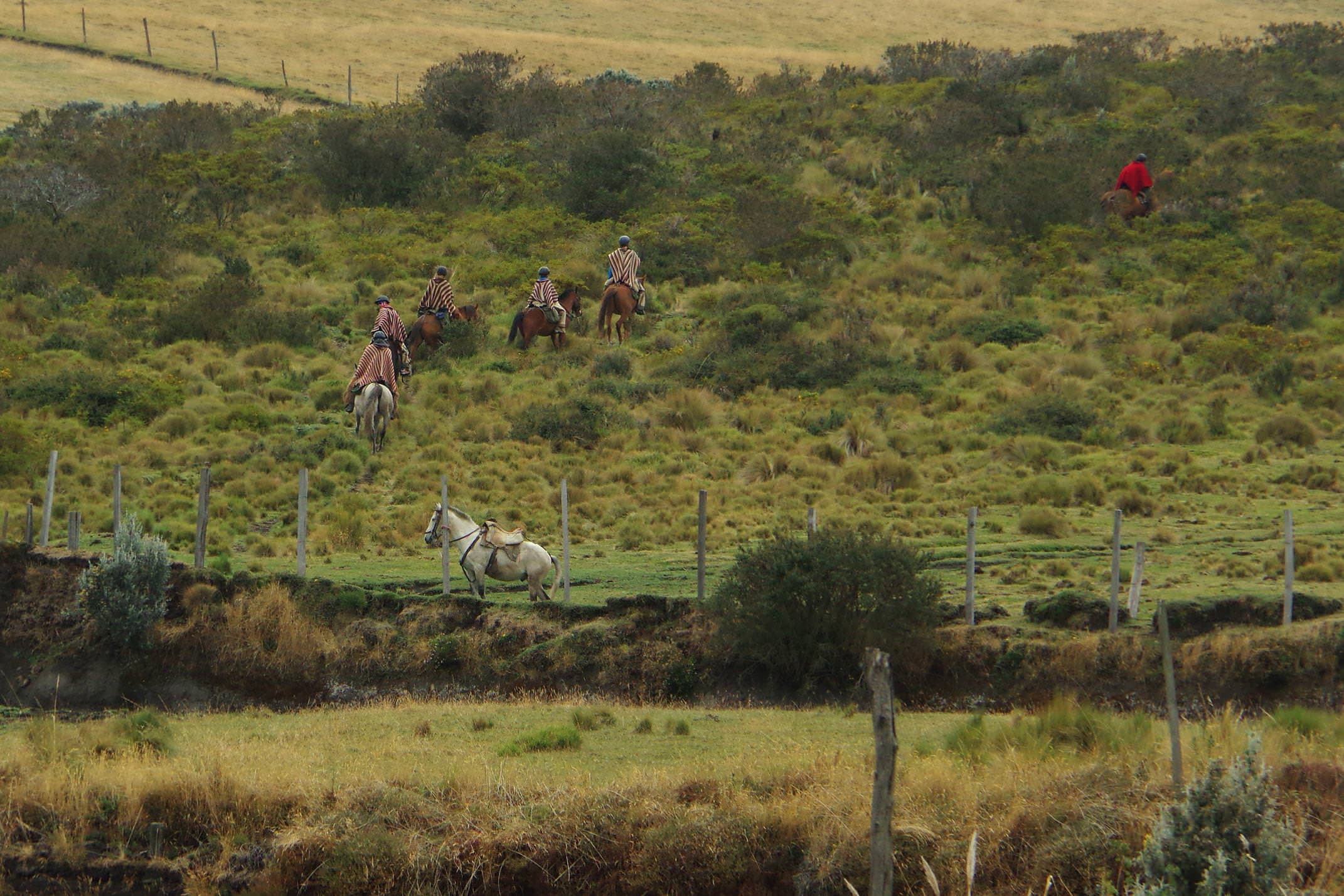 How to visit Cotopaxi with Pura Aventura
Cotopaxi slots neatly into just about any Ecuador itinerary given its proximity to Quito. What we often suggest is to do a bit of an Andes loop, starting from Quito and heading west the cloud forests and all the exotic birds of Mindo and then dropping down to Cotopaxi via Condor Machay. That's around 8 nights in total, to which you could then add four nights in the Amazon or perhaps a week or so in the Galápagos. Together that gets you to a trip which shares the diverse landscapes, wildlife and people of Ecuador, at a pace this wonderfully engaging country deserves.
If that sounds like your sort of holiday, do let us know.
Travel with Pura Aventura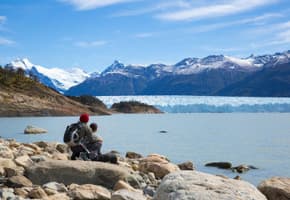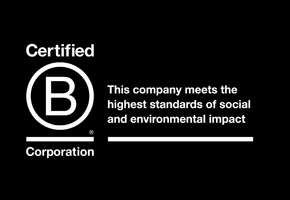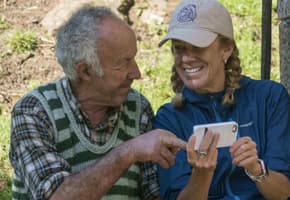 Award-winning Travel Positive