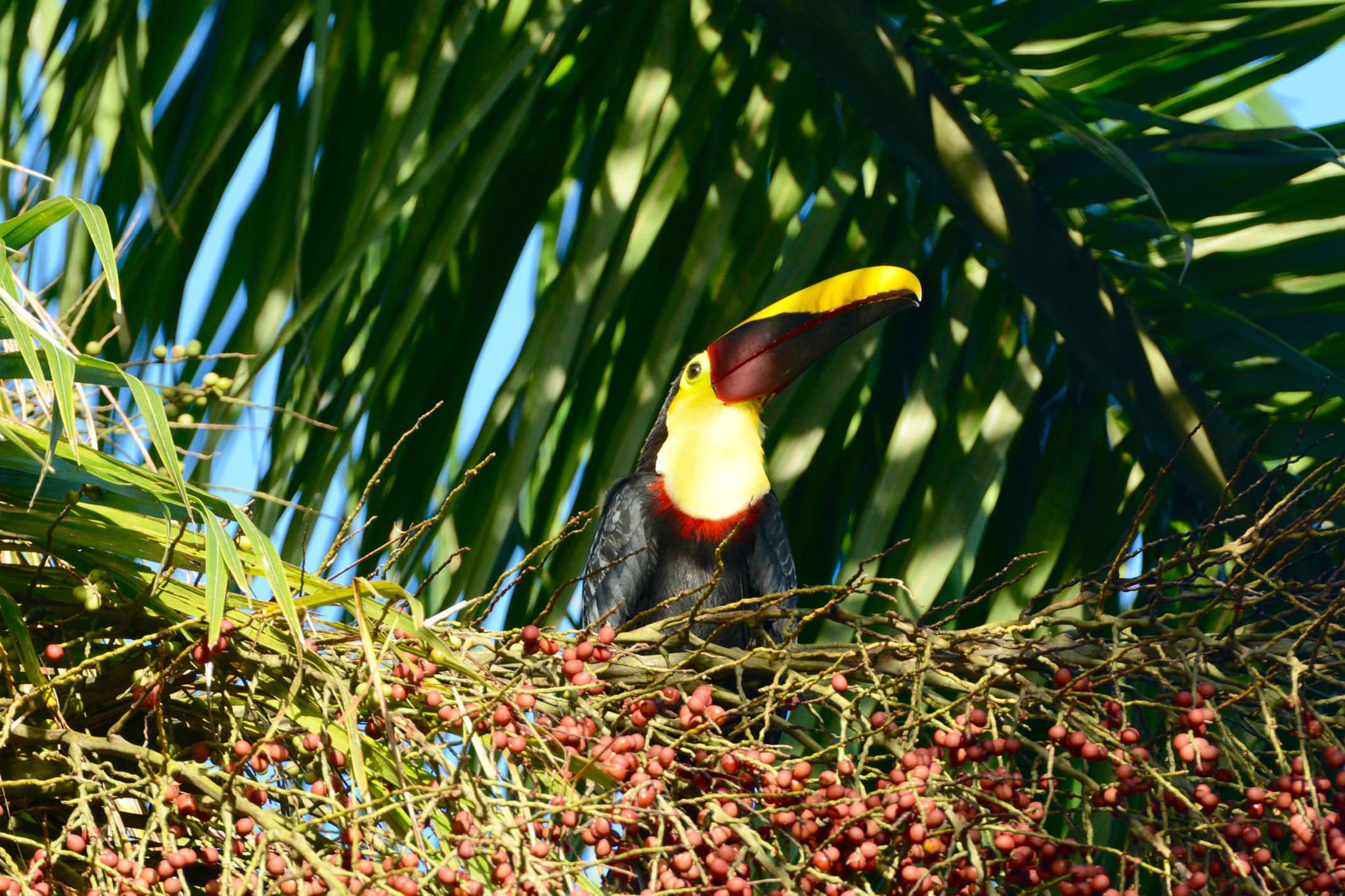 Costa Rica Wildlife Holidays
Award-winning sustainable holidays away from the crowds
Dolphin racing
Avian adventures
Burst of pace
Trained eye
Snorkel stalker
Liquid eyes
Picture perfect
Snorkelling with sharks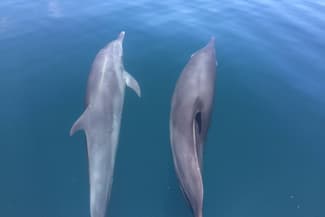 1 of 8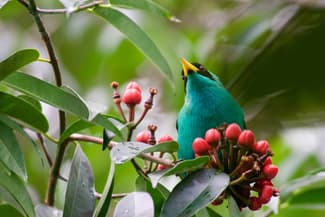 2 of 8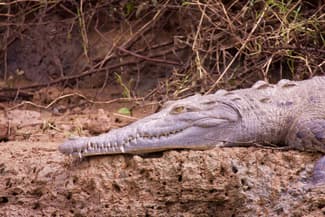 3 of 8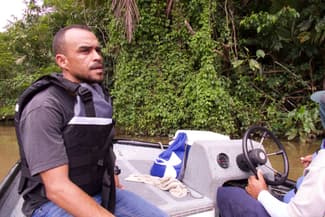 4 of 8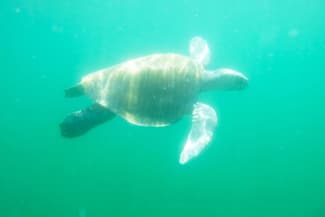 5 of 8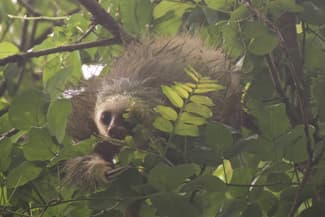 6 of 8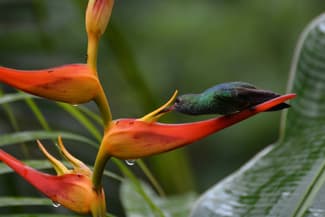 7 of 8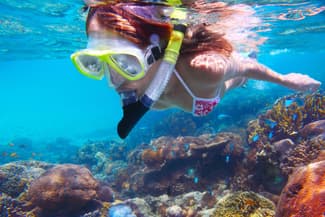 8 of 8








From Osa Peninsula, Costa Rica
OK, we weren't actually racing dolphins. But for several minutes, we could have been, as a pod of dolphins leapt and frolicked all around us. We slowed the boat right down, and sat enthralled. There must have been a dozen or so in all. Absolutely fantastic.
After reluctantly waving them goodbye, the thought occurred to me that a race wouldn't have been much of a contest - those guys could really shift through the water.
From Osa Peninsula, Costa Rica
I'd never been that fussed by birds, only the really large or really colourful. Then I went to the Osa Peninsula and it wasn't just the Scarlet macaws that had my eyes darting from treetop to treetop. Partly it was the quantity, partly my guide's obvious delight each time he spotted a different species.
I'll never forget that priviliged morning rummaging around the most biodiverse pocket of our planet, even if I've forgotten most of the names.
From Osa Peninsula, Costa Rica
"John, have you seen what's behind you?" "Undoubtedly a massive crocodile, right? Ha ha." "Well, it's not massive but…"
While it was probably just catching some rays, there seemed to be a hungry glint in its eye. The fact that it was actually slightly above our head height did not help improve things for the more squeamish members of the paddling party. Let's just say some people found a sudden burst of pace…
From Tortuguero, Costa Rica
I am amazed at my guide's ability to distinguish between apparently identical creatures far, far away - his exceptionally well-trained eye means he is able to see the tiniest details of a bird before I even see where it is. His passion for and affinity for the animals here is obvious.
It fills me with absolute joy to witness someone in what is clearly their natural state, doing what they enjoy and what they do best.
From Nicoya Peninsula, Costa Rica
I feel like a stalker. But I had no choice - sea turtles can swim like the clappers. After my first couple of attempts to get close, I realised my only hope was to sneak up on them. Turtles have terrible rear visibility, so I floated along behind, enjoying the sight of these beautiful creatures.
At night, they move onto the beach to bury their eggs. By day, they bob about offshore, having a very occasional encounter with snorkeling stalkers.
From Cahuita, Costa Rica
As I was headed back to the room for my bag, the gardener beckoned me over with a grin and a pointing finger. It took me a moment to spot him, or her, it's pretty hard to tell – but there he/she was, tucking into the foliage barely 20m above my bungalow roof.
I whipped out my camera, and for one glorious moment those liquid brown eyes looked through the leaves, directly at me. I think it might have been a smile, you know.
From Osa Peninsula, Costa Rica
First morning of my trip, I was up early, coffee in hand, dawn cacophony ringing all around. I just wanted to absorb it all.
I'd had my eye on, and my zoom trained on, a helicona flower. Losing track of time, I waited. When a hummingbird finally flitted into view, I sprang into action. The clatter of the shutter joined the chorus and from it emerged a photo so crisp that even the ant is in focus. It hangs in my hallway, so I see it every day.
From Cahuita, Costa Rica
On the Caribbean coast we did so much exploring. We did the most amazing thing possible - snorkelling in a coral reef. I saw a shark so big I don't have words to describe it. Just imagine a creature so beautiful you just wanted to reach out and touch it. It looked so soft.
There was a sting ray buried under the sand and so many beautiful fish of so many different colours.
Sleepy sloths in the jungle; basking crocs in the mangroves; majestic quetzals in the cloud forest - Costa Rica is one of the world's great wildlife destinations. Our trips take you off the tourist trail to give you more time in beautifully unspoilt landscapes, where the wildlife is as good as it gets. Wildlife Wonders in Costa Rica
Created by specialists, tailored to you.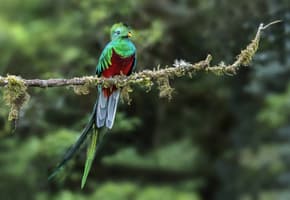 For a truly great wildlife holiday, we first need to put you in the right places. As great as Monteverde is for some, if you want to see quetzals we're going to need some blissfully peaceful cloud forest for that.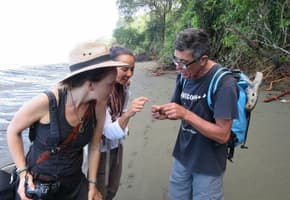 The right company transforms a walk in the forest into an unforgettable wildlife experience. Our trips pair you with specialist wildlife guides, for the richest possible window into their wild world.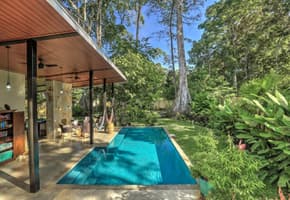 Our wildlife trips are about more than the wildlife. Even if you know your tanagers from your trogons, you'll love the beautiful places you'll stay, the charming Ticos you'll meet and the local flavour packed into your trip.