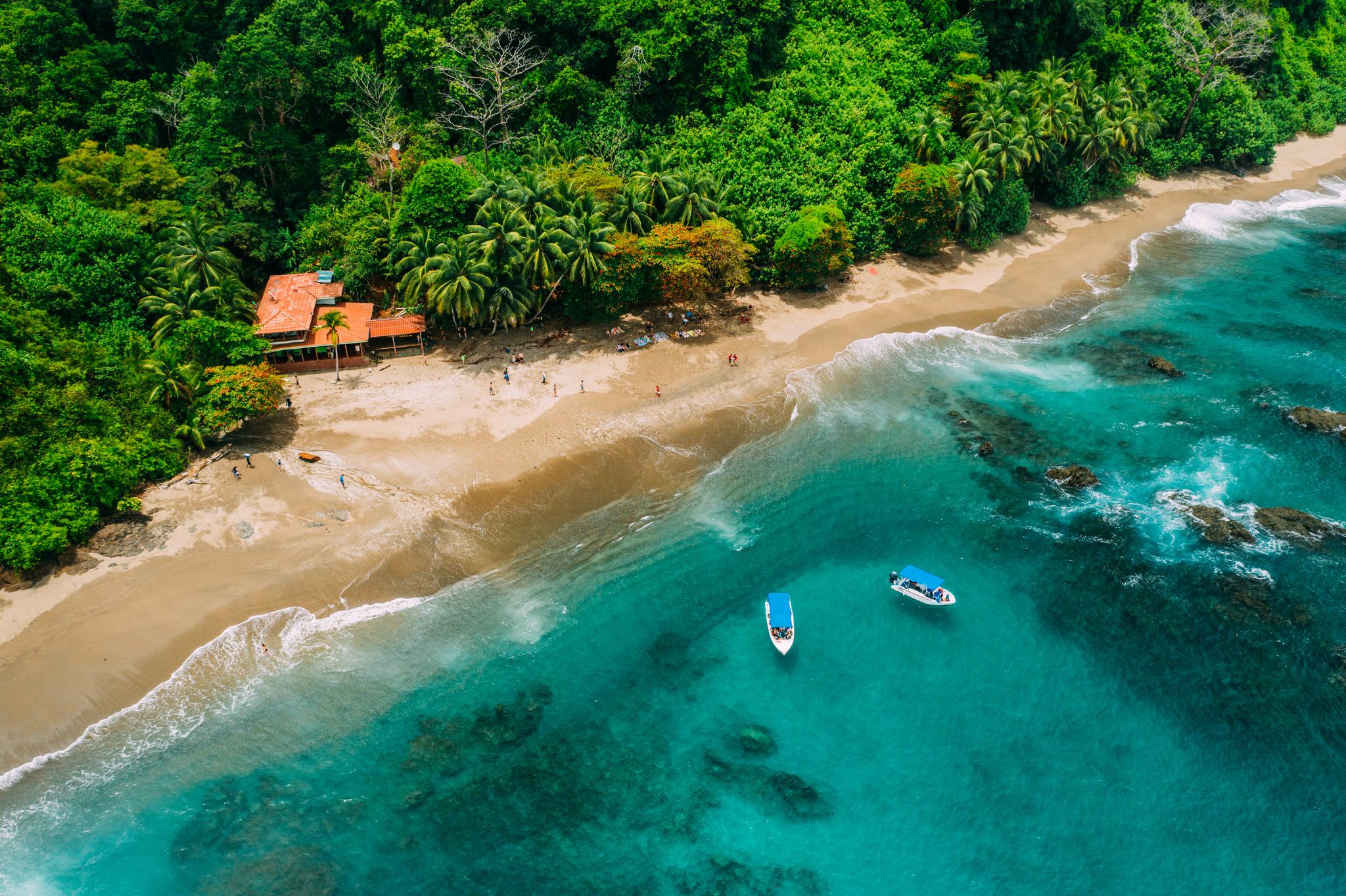 Costa Rica
A more Authentic Costa Rica | Away from the Crowds | Closer to Nature
All of our Costa Rica Holidays can be tailored just for you, with dates, durations and itineraries adjusted to suit your needs. Speak to our team for a fully personalised quote.



Tortuguero National Park
Set on the beaches of the Caribbean coast, Tortuguero National Park is one of the best places for wildlife viewing in Costa Rica and the country's most extensive wetland habitat...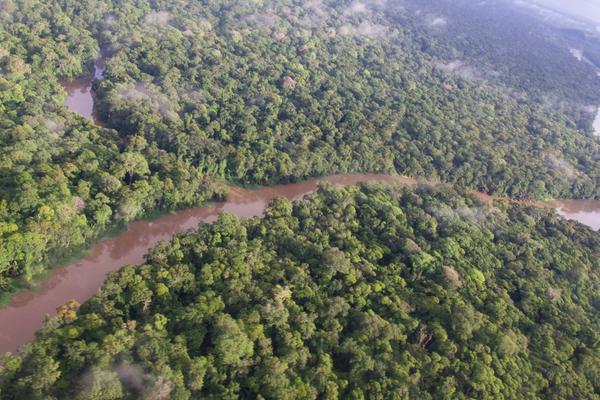 Only accessible by plane or boat, this park is often referred to as the 'mini Amazon,' and the wildlife viewing experience here is quite unique as it is mainly done from boats. Its extensive network of freshwater creeks and lagoons feature many amphibians and birds that exist nowhere else in Costa Rica, and it also hosts one of the world's foremost turtle nesting beaches.
But Tortuguero is hardly a secret - so it's somewhere we do need to take a more nuanced approach to so that you don't feel part of a herd being shepherded in and out, with the wild edges of the experience being knocked off as you go. More on that in just a moment, but first, let's stick to what makes this place special...

Silent safari
Gliding silently along the narrow waterways gives you the best chance of seeing the creatures before they become too aware of your presence. On one half-day tour it is not uncommon to see quite a staggering amount of wildlife. Troops of White-faced capuchin monkeys hop nimbly across the branches and shy Spider monkeys peer through the foliage. River turtles take advantage of the chinks of sunlight and bask on half-submerged logs, while tiger herons stalk the riverbanks. Overhead toucans, parrots and kingfishers provide periodic flashes of colour. If you are lucky, you may catch a glimpse of a river otter's sleek back or a caiman's snout as they break the murky water.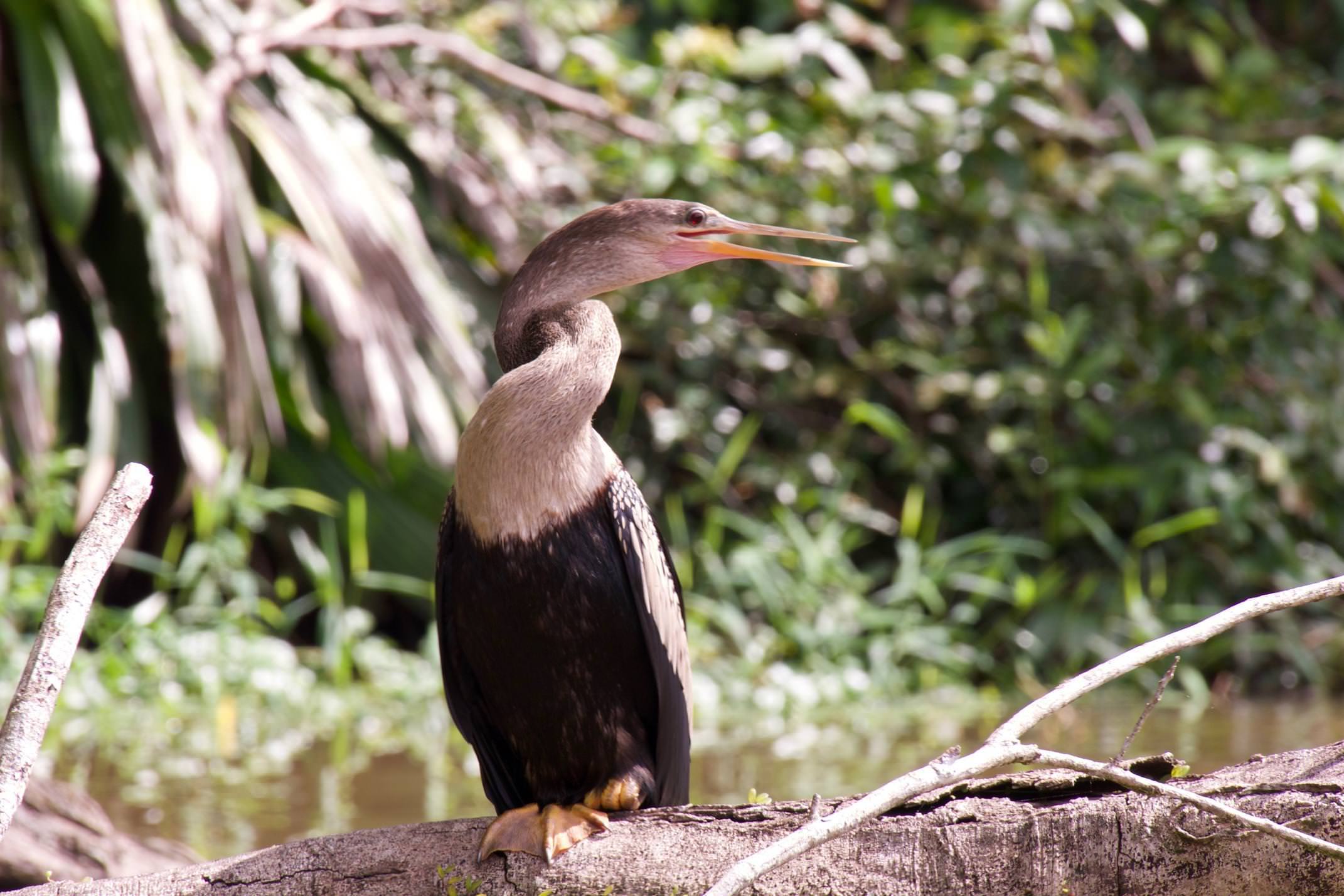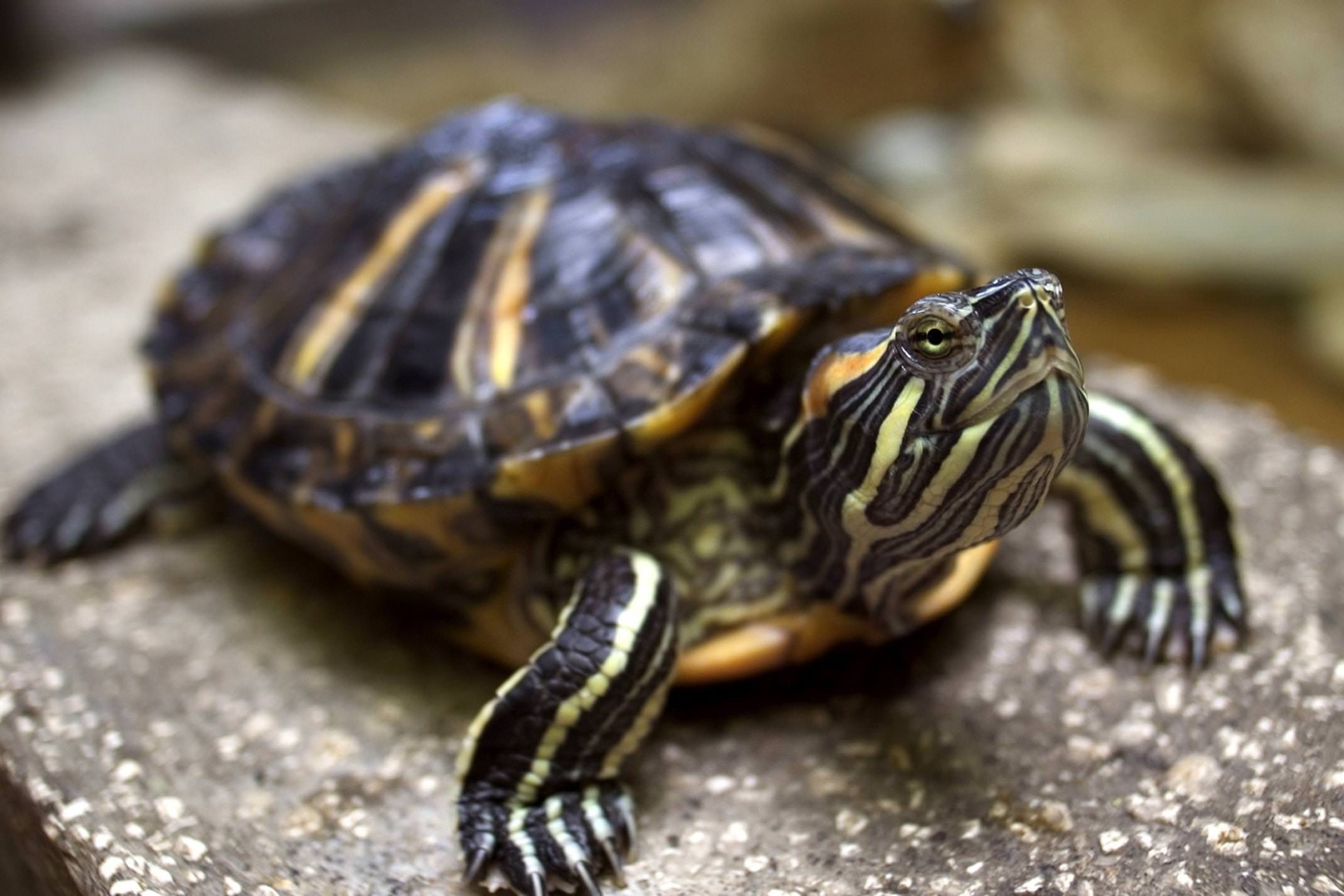 Handle with care
If we can be a little candid here for a moment, the fact that Tortuguero can only be reached by river or air makes it sound remote and adventurous. At least until you realise that the net effect of this means that the vast majority of visitors will be brought in all together, firstly by buses doing the rounds of San Jose's hotels for multiple pick-ups, and then convoying out towards the coast. Everyone stops at the same restaurant for breakfast on the way out, (and lunch on the way back), before all piling into boats to travel the last leg to the lodges. Which are, by and large, lined up on either side of a river facing each other. The whole thing feels a bit 'factory floor'. Which we will assume is not part of your plan.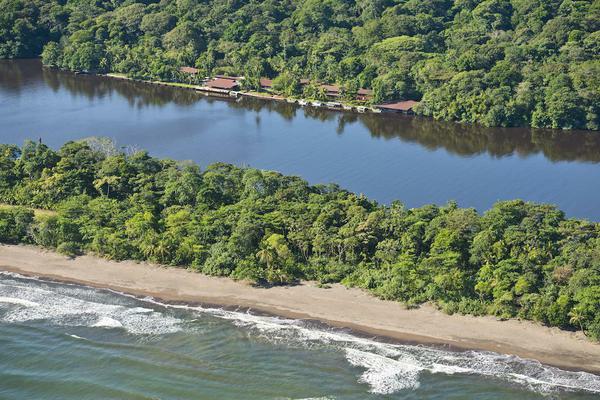 How to visit the Tortuguero with Pura Aventura
Firstly, we prefer to either have your own private driver pick you up or to expedite the process with a short, scenic flight. Taking well under an hour, you fly in a 20-seater plane so you get little in the way of altitude and a lot in the way of amazing views on a clear day, from the sweeping Caribbean coastline, to the densely forested hills of Braulio Carrillo.
When you do get there, you travel to our favourite lodge, set further along the river in a degree of isolation. In truth, it's only a few hundred metres from the other lodges, but its position around the bend at least dissipates that sense of being part of a herd. It also has beautiful gardens, in which you can often see as much wildlife around you as there is out in the park.
After Tortuguero, we'll likely be handing you the keys to your own 4x4 vehicle so that we can get you out into a few of the emptier pockets of Costa Rica, where your wildlife encounters will often be a private audience. Just you and the sloths, you and the birds, you and the monkeys. And your private guide, naturally.
If you want to talk about that, please do let us know. If you prefer not to drive, we can arrange that too.
Travel with Pura Aventura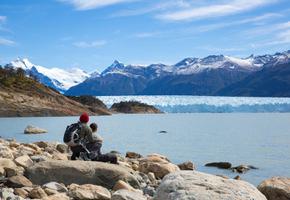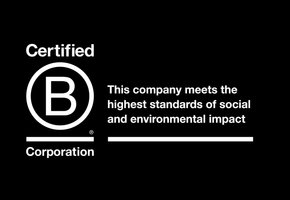 We are one of the first UK travel companies to be certified B Corp – regarded by The Independent as the premier sustainability certification, and described by Which? as "meeting the highest standards of social and environmental performance".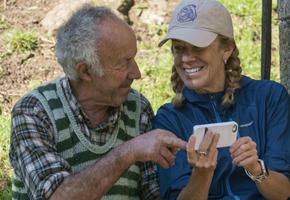 Award-winning Travel Positive