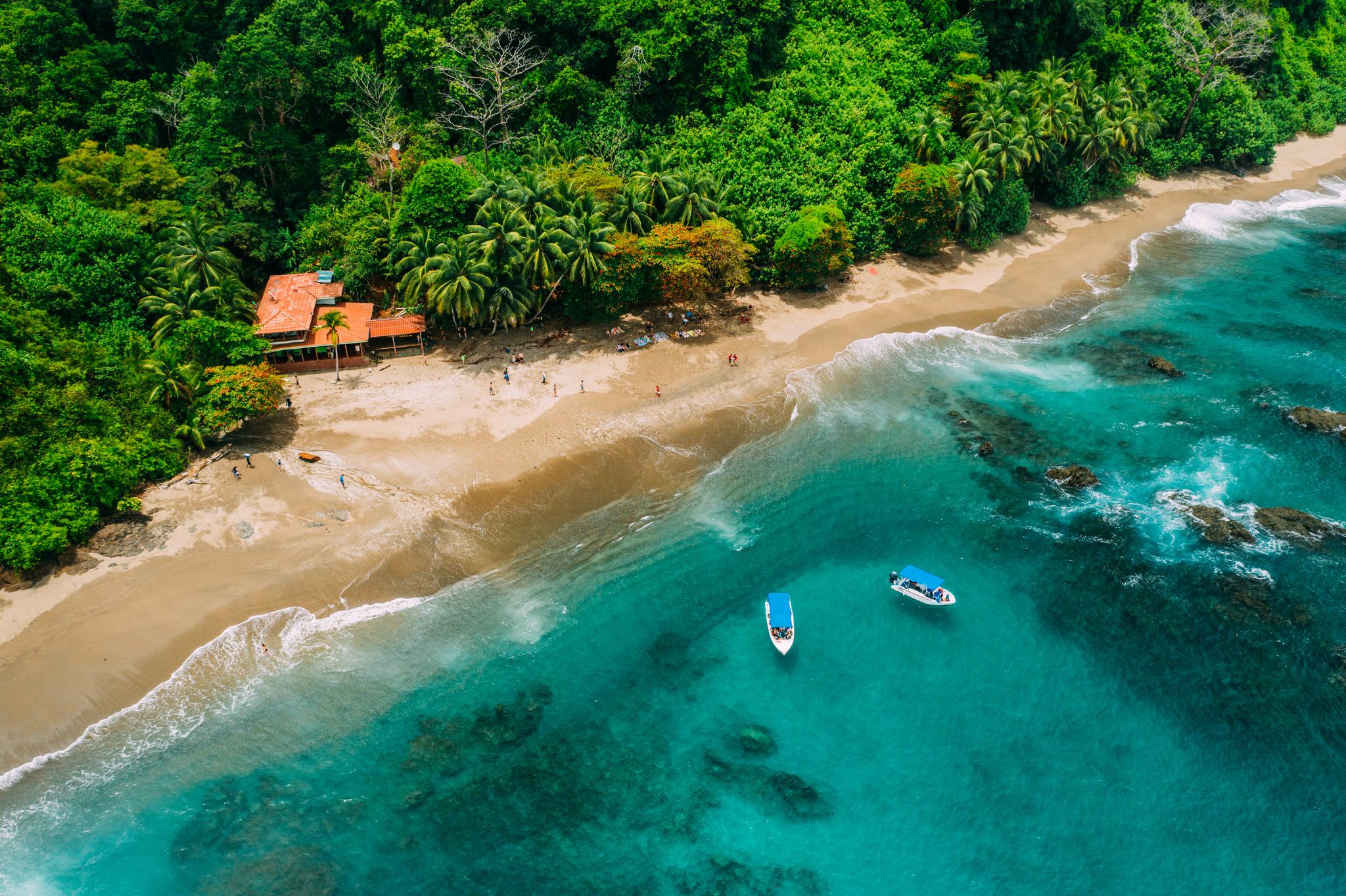 Costa Rica
A more Authentic Costa Rica | Away from the Crowds | Closer to Nature
All of our Costa Rica Holidays can be tailored just for you, with dates, durations and itineraries adjusted to suit your needs. Speak to our team for a fully personalised quote.



Osa Peninsula
If you could only go to one part of Costa Rica, let it be the Osa Peninsula, where 2.5% of the world's biodiversity is found in an area the size of Greater London...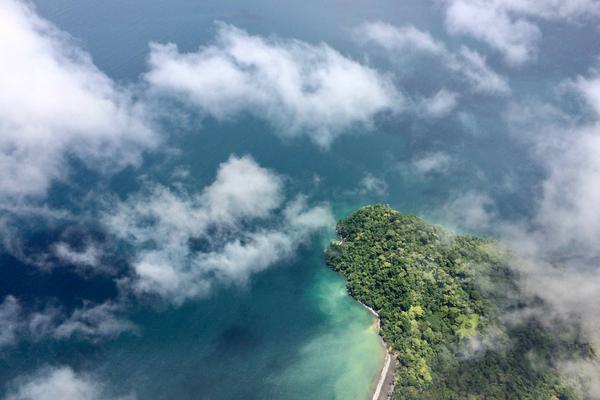 No where gets as close as Osa to truly celebrating and protecting the extraordinary diversity and natural beauty of the tropics.
According to National Geographic this is, "the most biologically intense place on earth". Which might make you think of really determined monkeys and jaguars frowning in concentration. But it's probably referring to the fact that there's a bird species for every day of the year, 700 different tree species, 100+ mammals and the same in reptiles/amphibians. We're not sure anyone has actually tried to count the insects…
This amazing diversity comes down to the sheer jumble of ecosystems - rainforests, mangrove swamps, beach and coast. It's the Costa Rica of your imagination: untouched rainforest fringing empty beaches, where macaws swoop overhead, and there are more howler monkeys than people. Where dolphins frolic in the sea, and the jungle thrives with life at every level.

In layman's terms, this astounding biodiversity means you can expect some truly fantastic wildlife viewing. Within a few days it is not unusual to spot Howler, White-faced Capuchin and Spider monkeys, two and three-toed sloth and Silky Anteater, not to mention a variety of colourful parrots, toucans and hummingbirds.
The marine life rivals that of the forest and the Isla del Caño Biological Reserve, 20km off the coast of the peninsula, is a particular hotspot for scuba divers or snorkelers. The water here is clear and calm, perfect conditions to see the stingrays, manta rays, moray eels, barracudas and variety of other fish and shark species that inhabit the reserve.
If you don't want to get your hair wet a boat trip across the Golfo Dulce or to Caño Island provides its own excitements, with pods of dolphins playing chase in the wake. From December to April the park also falls into the migratory path of humpback whales.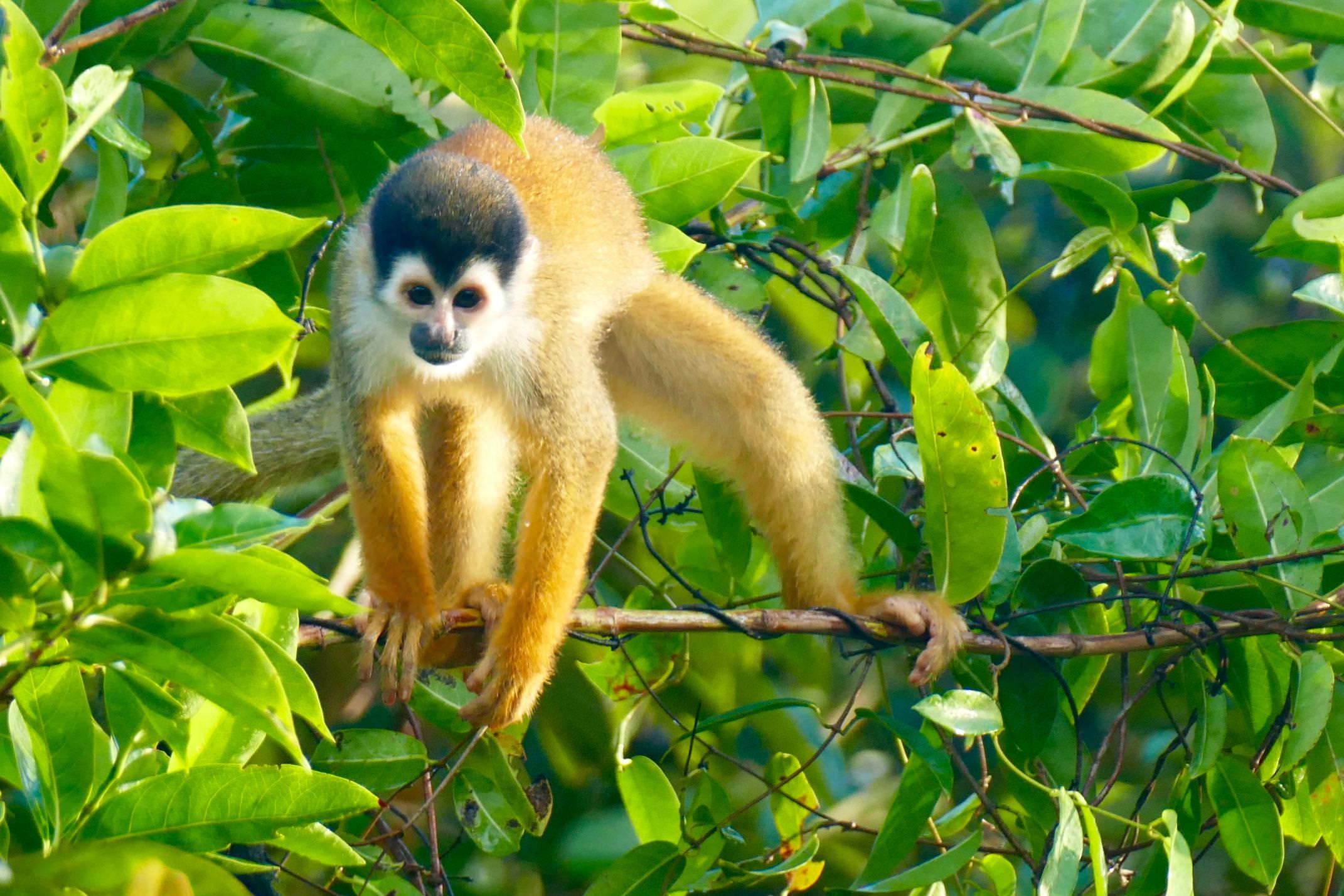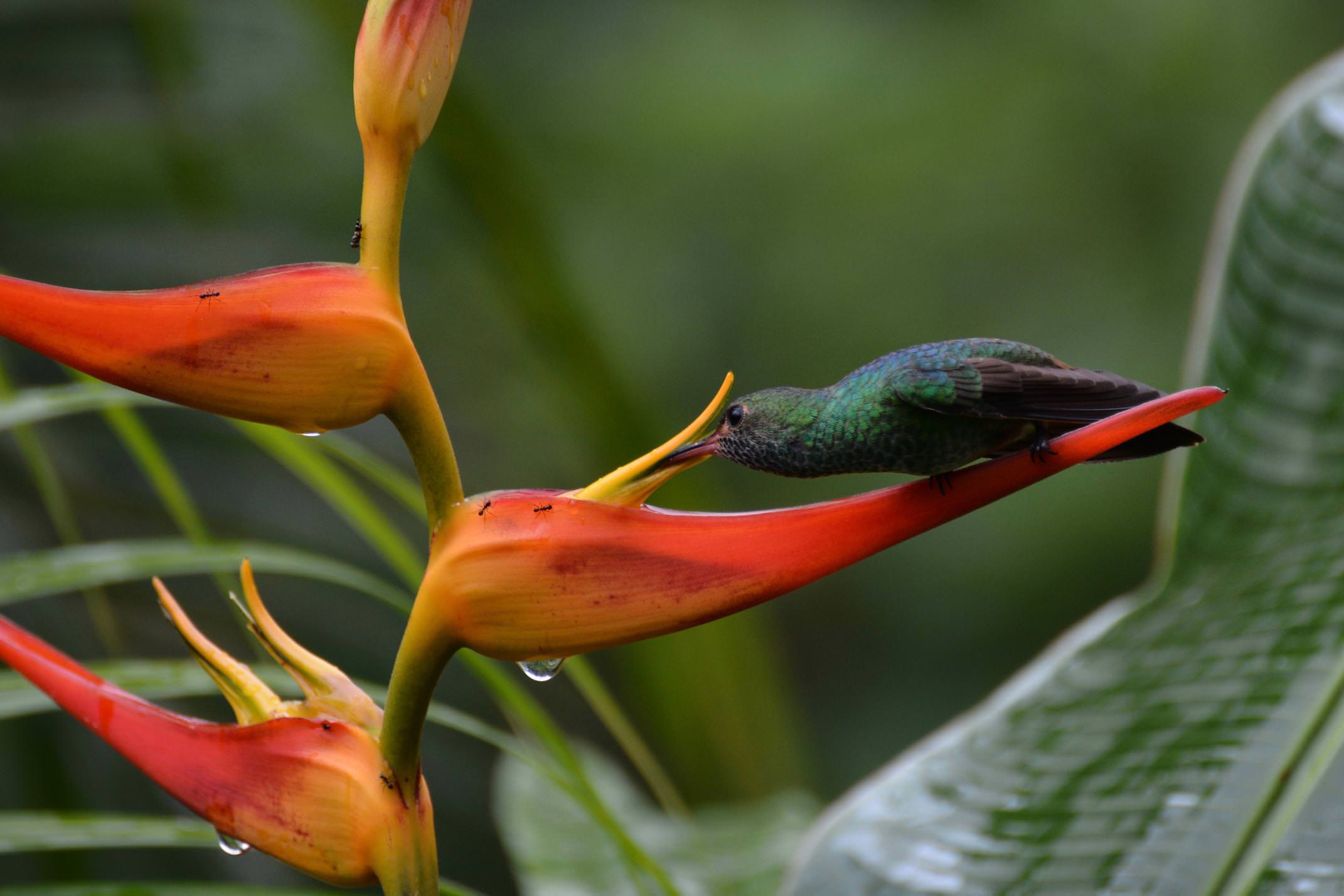 Don't just walk through the rainforest...
At the heart of the Osa Peninsula is Costa Rica's largest national park - Corcovado. This swathe of rainforest in turn is surrounded by secondary protected areas making almost the entire peninsula a wildlife haven. As you hike through the forest with a local guide who invariably has eagle eyes, pointing out the myriad species your blundering has caused you to miss, you'll come to see why this is considered the best wildlife viewing in Central America. It is one of the only places where you'll be able to spot all four Costa Rican monkey species in one location.
As special as it is to walk through the rainforest, the opportunity to sleep here, cocooned amid its hot breath and the sounds of its melodic orchestra, is something we highly recommend, as you're about to find out...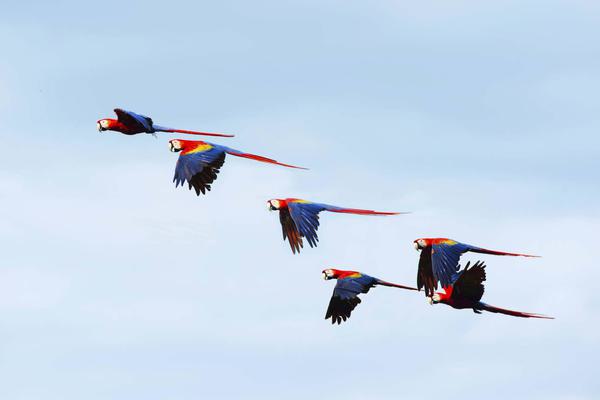 … sleep in a rainforest ranger station
As the day trippers file back onto the boat to head back to civilisation, you could instead be setting up for the night and bedding down in a remote rainforest ranger station. If you want to know how remote, just take a look at La Sirena Ranger Station on Google Map's satellite view. Let's be honest, it's not going to be the most luxurious place you'll stay, nor the best night sleep and you will be woken up at 5am by the 'Osa alarm clocks' (howler monkeys). But that's all part of the experience.
On our stays here we've always enjoyed the wonderful sense of camaraderie that comes with sharing such remarkable and intrepid living quarters with what is such a tiny fraction of the visitors to the country. But it's not just about the human company of course.
You are in what has been recorded as the most biodiverse place on earth and staying here gives you around three times as long to explore the trails and wildlife of the rainforest than your typical day trip.

As well as spending the night here, the other key difference is that while you will travel in and out by one of the boats taking the day visitors, you will have your own private guide, rather than be in a small group. Of course this gives you a great deal of flexibility over the pacing and activity level. You can walk as much or as little as you want, linger to watch spider monkeys squabbling and toucans swooping, or just sit and have the many sounds of the forest explained to you. What's great about the overnight is the additional time you've bought; rather than needing to squeeze in as much as possible before the boat goes back, you can afford to relax and settle into the rhythm of the forest.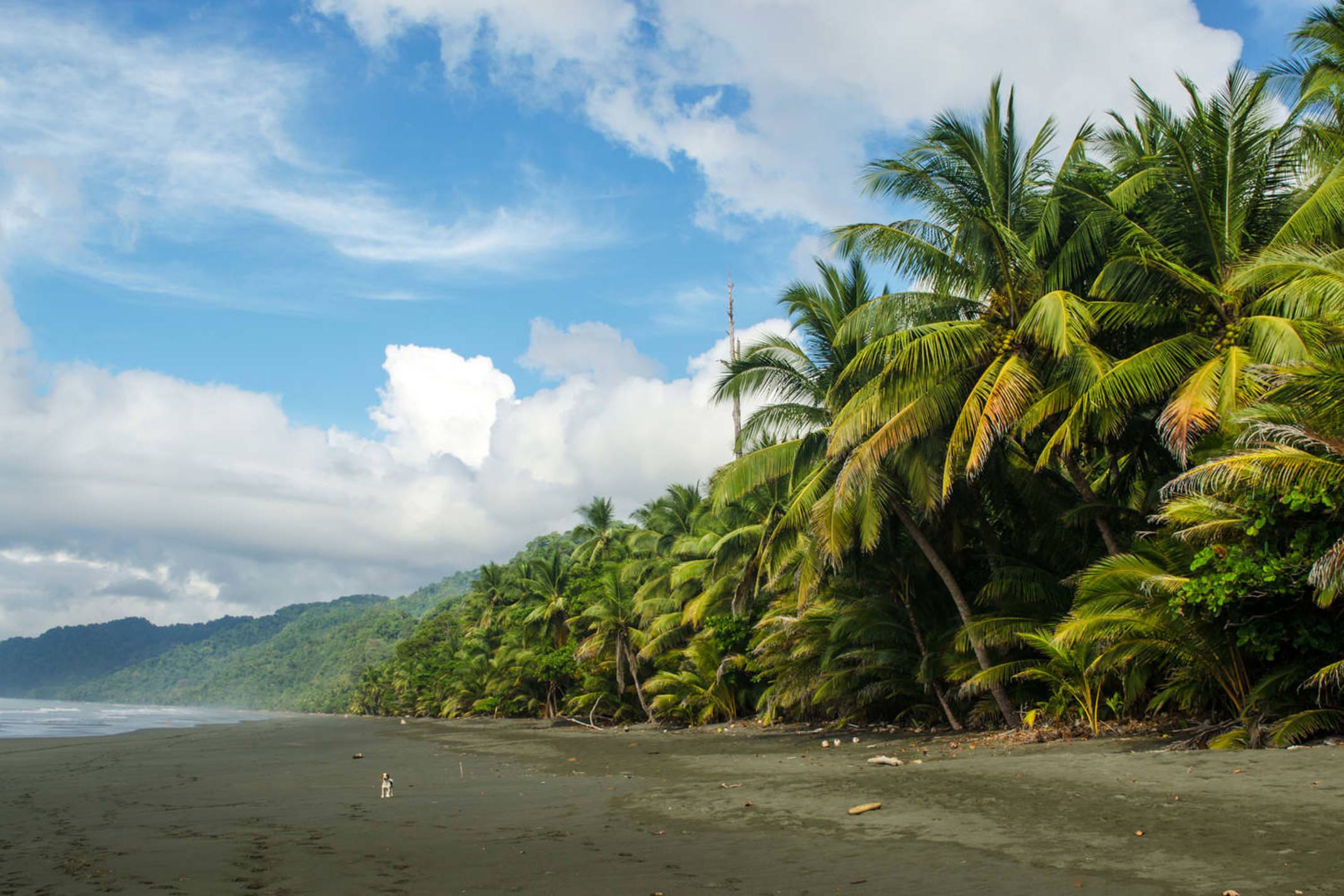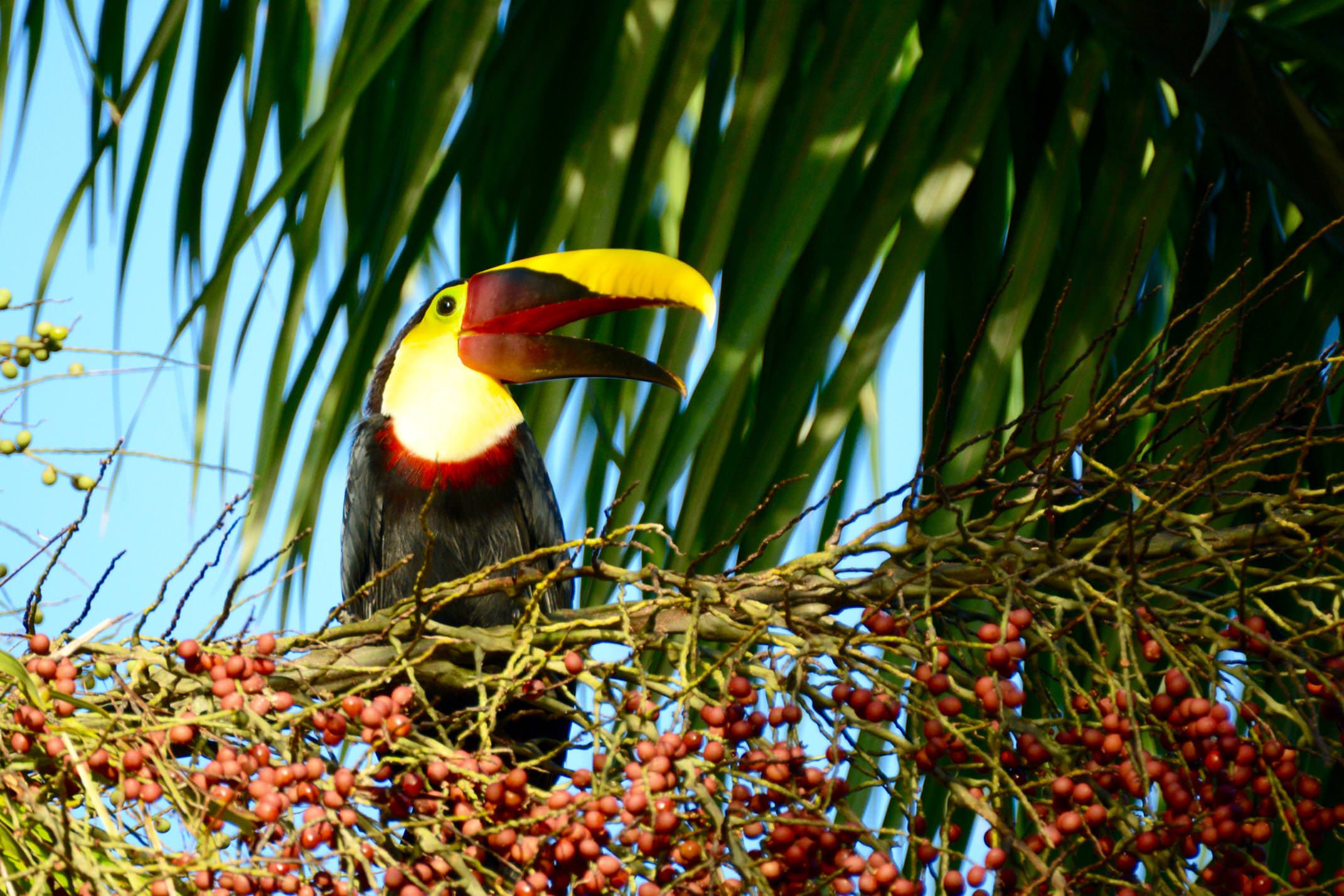 Basking crocs and breaching whales
Beyond the walking trails winding their way through the great forests, there's no shortage of active ways for you to explore on the Osa Peninsula. You can kayak through mangroves to look for crocodiles, strap on a snorkel to peer at the incredible marine life of Caño Island (December to June), or take a boat out into the Golfo Dulce, one of the best bits of coast to see bottlenose and spinner dolphins. Even more excitingly, during the respective migration seasons (mid-July through October, and late November through February), humpback whales can be seen breaching on a regular basis.
Several of the lodges in this part of the world are only accessible by air or water: it is of course, this very isolation that makes it such a haven for quality and quantity of species to spot. Historical and climatic conditions have allowed it to be rather cut off from the rest of the country. Indeed, with a population of just 10,000 in two villages, Osa feels very much like an island community where everyone knows everyone else. Staying here gives you the opportunity to experience day to day life, as well as the incredible wildlife and landscapes both on and off-shore.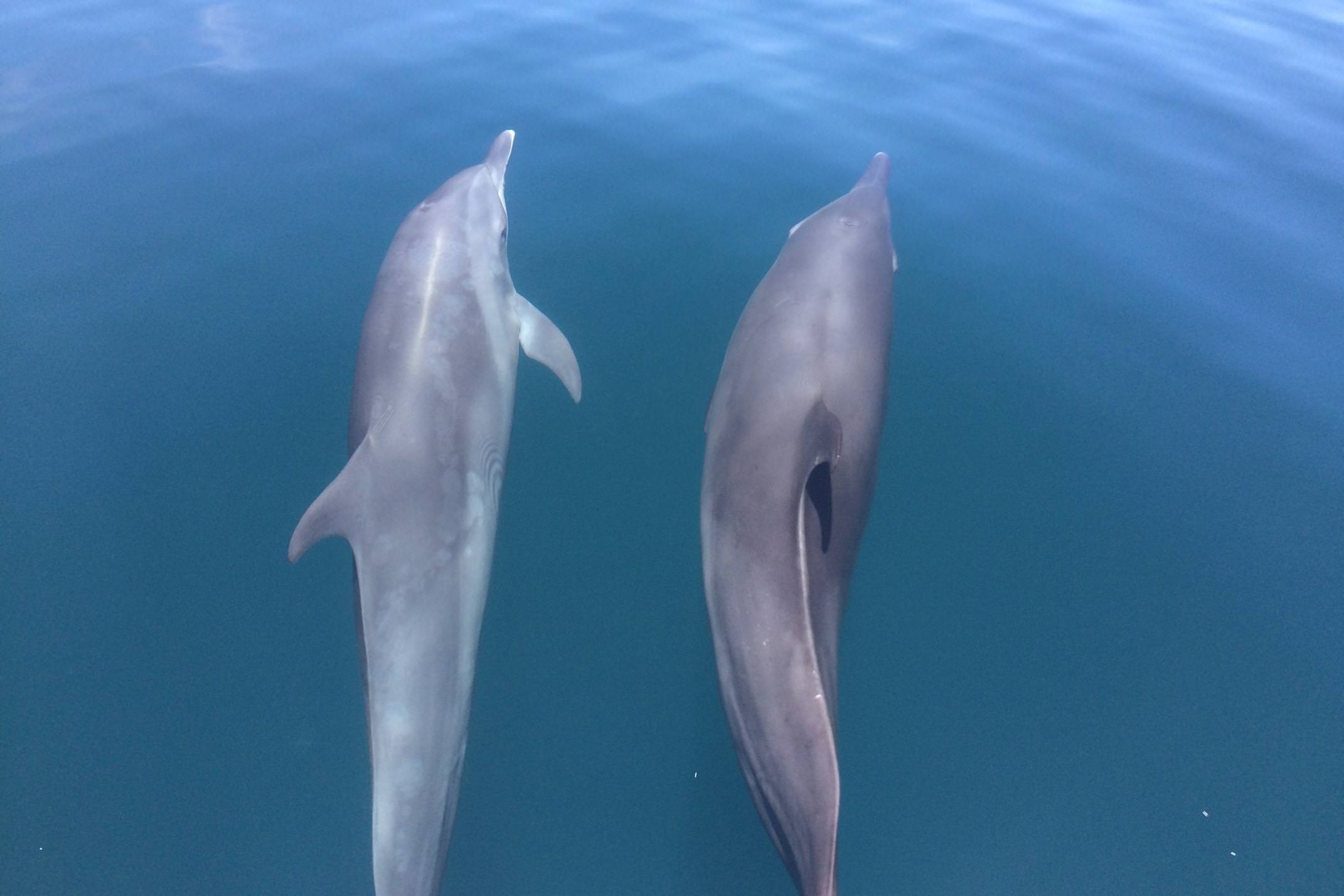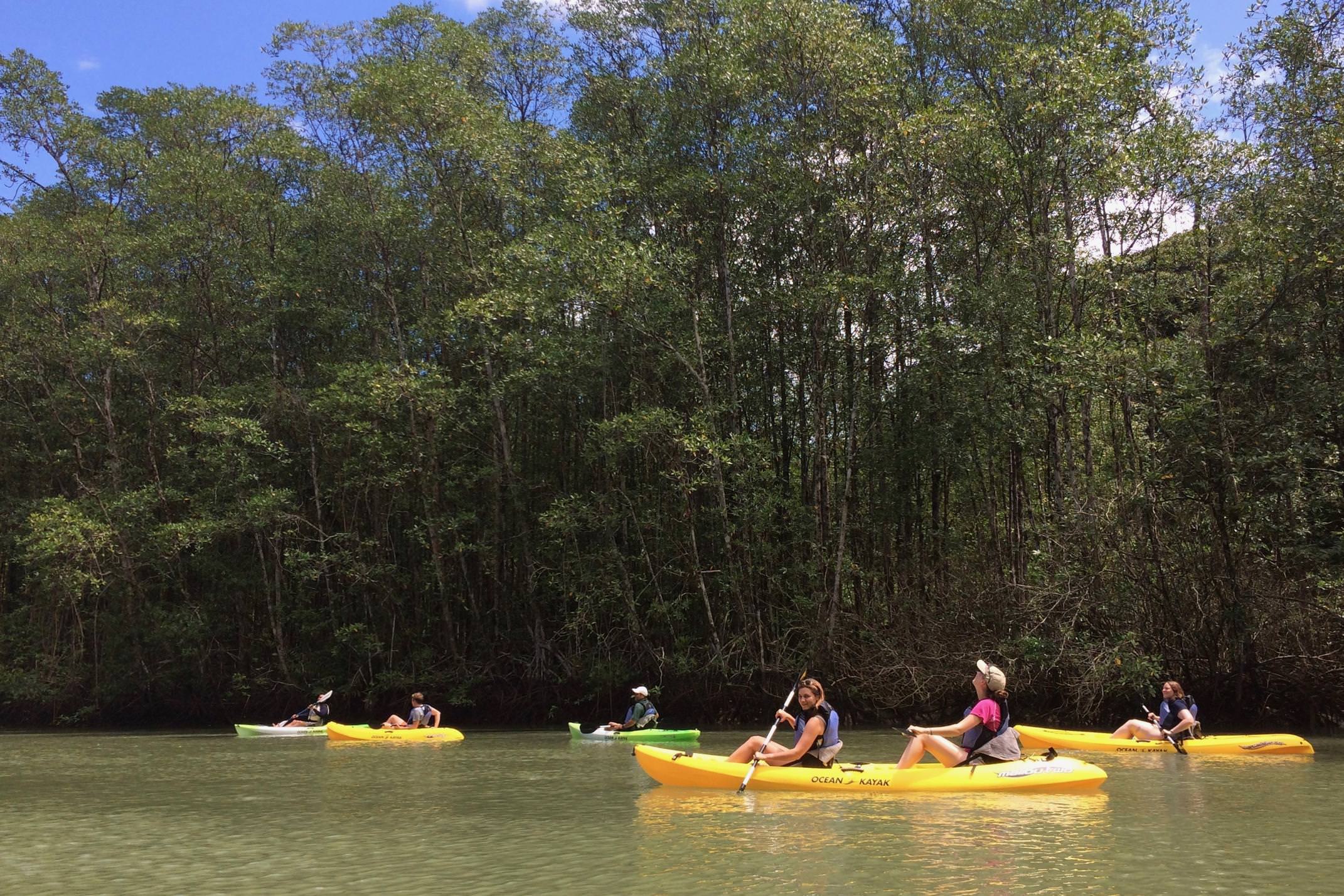 How to visit the Osa Peninsula with Pura Aventura
The degree to which this glorious nature is left intact makes the Osa Peninsula stand out as the must-see for any wildlife loving visitor to the country. In a country as small as Costa Rica, it seems strange to think of any isolated patches, yet this is essentially the story of the southwest. The remoteness of such places does of course have logistical and cost implications. But the rewards… If you really want to immerse yourself in the deepest, richest nature that Costa Rica has to offer - you need to get yourself down south.
There are a few places which we can base you at, multiple ways to get you down here and then out up the coast or back to the capital. If you're an active family, chances are you'll want something different to an avid birdwatcher. But really, they are details best ironed out on the phone or by finding the itinerary which looks most like what you have in mind for the rest of your Costa Rica trip and going from there. Then it's a case of talking things through so that we can put all those monkeys and dolphins and crocodiles and birds into something which makes sense for you.
Travel with Pura Aventura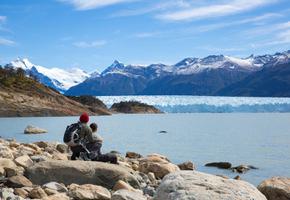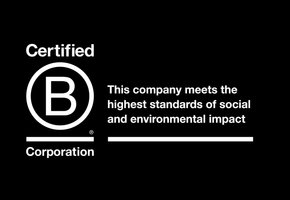 We are one of the first UK travel companies to be certified B Corp – regarded by The Independent as the premier sustainability certification, and described by Which? as "meeting the highest standards of social and environmental performance".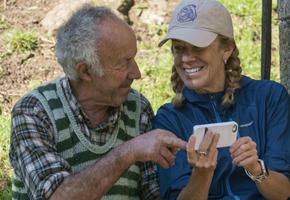 Award-winning Travel Positive