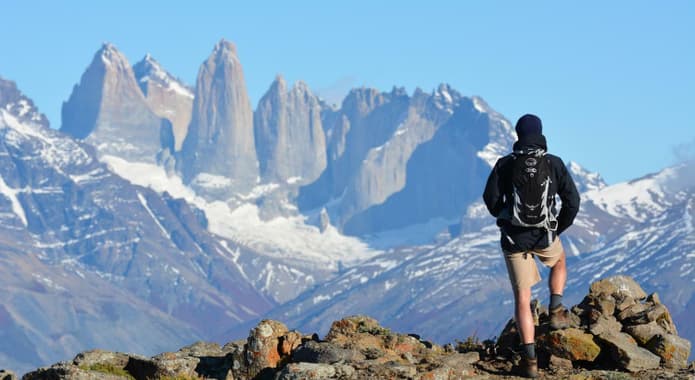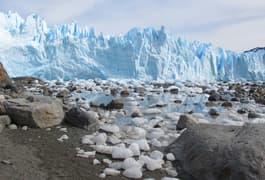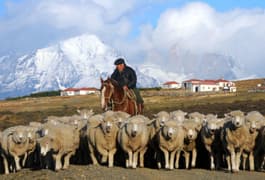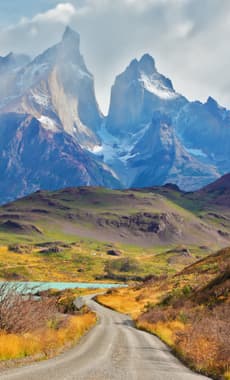 Torres del Paine to El Chaltén: Drive & Hike
From Paine to the Magellan Straits, Perito Moreno Glacier to Mount Fitz Roy, explore on foot and in your 4x4, with our support every beautiful step of the way.
All your questions answered
Helping you find the right holiday for you is important to us, so here's a few common questions about this trip to help. If there's anything you'd like to know that's not covered here, send us over a message or you can also give us a call on +44 1273 676 712 and we'd be only too pleased to help.
When is the best time to go?


Some time between October and April as Patagonia moves from late spring through summer and into early autumn.
What will the weather be like?


Santiago and Buenos Aires will be warm to hot and sunny.

In Patagonia, the weather will be whatever it will be. You are travelling through what is, in effect, a wind tunnel running east-west between the dry steppe and the icefields.

You are on the same relative latitude as London or Quebec, so on a still summer's day the temperature can be comfortably in the mid 20°s - in theory. In reality, hot, dry, cold, wet, snowing, raining, blowing a gale and calm can all happen in a single day.

On paper, the weather here will be better in January than in October or April. In practice, the best weather we've ever had was in early October and very late April so don't sweat the weather in Patagonia, bring the right clothing and embrace it.
When is peak season?

November through March is the busier period with January as a peak as that's when South Americans are on their summer holidays. We make sure to steer you away from crowds so the trip still works well in this period.
How far ahead should I book?


This somewhat depends on when you want to travel but relatively small hotels and lodges in popular destinations mean that 12 months is sensible, assuming you want to travel on specific dates. The more flexibility you have, the better but it's always worth asking us about space. It is true to say that availability usually defines the actual dates of this trip.

Is this trip suitable for solo travellers? As a private trip, you are not joining a group. As such, this isn't the most obvious choice for a solo traveller.

Saying that, if you were happy with the extra investment, the experience would work well for a solo traveller who enjoys being on their own.
How much carbon is produced on this trip and how is it mitigated?


Total carbon generated on this trip: 4,163kg per person
Carbon mitigated by us: 6,661kg per person

As Yvon Chouinard, of Patagonia, Inc. rightly declared: "To do good, you actually have to do something."

Therefore, for every kilometre travelled by road, air and sea on your Pura Aventura holiday, we carbon balance it by a mile - i.e. by 160% of your trip's carbon, from your front door and back again, irrespective of whether we book your international travel or not.

This is one of the travel industry's most ambitious and innovative schemes and has recently been praised by Wanderlust, Condé Nast Traveller and The Independent.
How much driving is there on this trip?


This is not a holiday dedicated to driving, it is about your spending time out and about in the great outdoors. The driving is simply a means to an end.

The total driving distance between the six different overnight stops on the Patagonia section of this trip is 1,200km.

You stay two or three nights in each of your destinations before moving on. Most distances are between 100-250km in any one go, you can expect to be driving for a maximum of four hours every second or third day.

Your crossing from Chile to Argentina will take longer due to border formalities.
What is the driving like?


Generally speaking, very easy and low stress. All of the roads you are likely to encounter are paved, other than those crossing inside Torres del Paine. All are in a reasonable state of repair with little traffic. You should be aware that it can get windy so you can get buffeted a bit as you drive.
What is it like to navigate?


Fairly to very simple, we provide you with the best available road maps as well as our own written instructions. In addition, you will want to also use a navigation app such as Waze. You can pre-load drives onto this with wi-fi, it then switches to using your phone's 'always on' GPS rather than expensive data whilst on the move.
What if something happens?


We ask you to do your driving earlier in the day so you don't have to worry about getting stranded in the dark. There is sufficient traffic around that help would never be far away.

The mobile phone coverage along the entirety of this route is very good so you can call us, or your next hosts, to help come up with a plan. Finally, we only use reputable, well maintained vehicles in order to minimise the chances of any mechanical failures.
What is the rental car like?


We always include a mid-sized vehicle which is comfortable for long distances, usually all-wheel drive. The four wheel drive is rarely necessary but it does make for a more sure-footed driving experience. Engines tend to be of a generous size.
Is it suitable for friends?


Absolutely, yes.

For two couples, the trip is perfect as it is, using one vehicle. The per person price naturally reduces. For groups over five people, we would look at two vehicles but otherwise should be able to keep things very much the same.
How active is this trip?


This is conceived of as a walking holiday which has you out in the great outdoors, with your boots on, most days. That said, as a tailor made trip, the degree of exertion is completely up to you. We provide walking notes and maps allowing you to pick and choose the routes which most appeal.

Saying that, in both Paine and Fitzroy, we encourage you to undertake some of the longer walks, to reach some of the most dramatic and beautiful scenery. The Torres hike in Paine is approximately 18km in total, Laguna de los Tres to Fitz Roy is 25km. There are many shorter trails to follow though.
Will altitude be a problem?


No, Patagonia is at or near sea level.
How comfortable will I be?


Really quite comfortable. You can see the hotels and lodges we use for this trip by asking for full details, but overall expect 4* type levels of comfort.
Will I meet the locals?


The focus of this holiday is undoubtedly the landscapes and exploring on foot.

Patagonia, is one of the most recently populated parts of our planet. The harsh landscapes were tamed by ranchers who cleared the land.

To this day it is a place of gauchos, cowboys, who live solitary lives riding across vast estancias. And yet, hospitality runs deep and sipping mate whilst sitting round an open fire is one of the great memories of Patagonia.
Can I make changes to this trip?


Absolutely. We can tailor your holiday in any number of ways. If you aren't ready to hand back the keys yet then you could travel north along the epic Ruta 40 and then back into Chile to link up with the Carretera Austral - a truly epic journey.

At the end of this trip, you can add a trip to Antarctica easily.

Flying to another country and the continent opens up, from the Iguazú Falls to the Galápagos Islands or Brazil, we can do wonderful things. Just drop us a line to start the conversation.
What is the payment process and is my money completely safe?


We take a 15% deposit to secure your holiday, with the remainder due eight weeks before your departure.

Your money is 100% protected through our ATOL licence if your trip includes a flight booked through us, or through our ABTOT bond if it does not. Either way, this protection provides a cast-iron financial guarantee and helps you book with complete peace of mind. Because the contract between us exists here in the UK, you get this protection regardless of where you live.

As always, our covid-19 policies ensure you have complete flexibility, just in case. Throughout the pandemic we have frequently been praised by Which? as a tour operator to trust, so you're in good hands. Your safety is always our top priority and we want you to be able to fully look forward to and enjoy your holiday with peace of mind.
Can't find what you're looking for?
Travel with Pura Aventura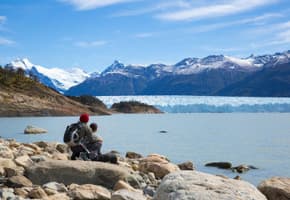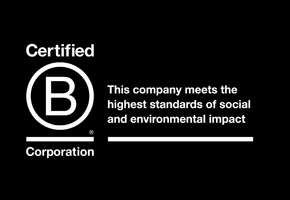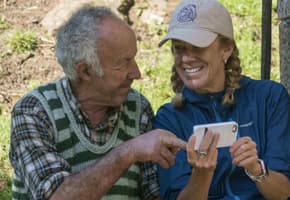 Award-winning Travel Positive