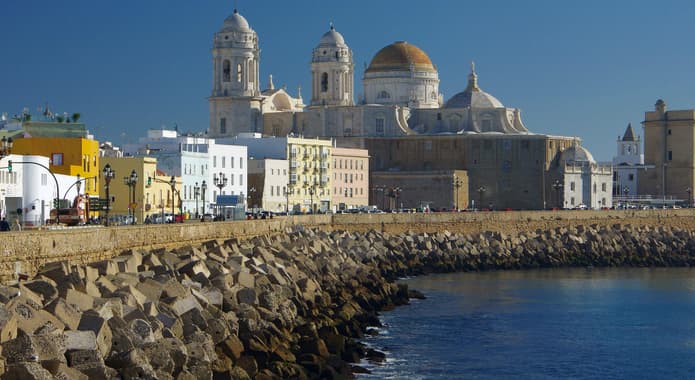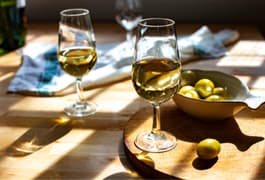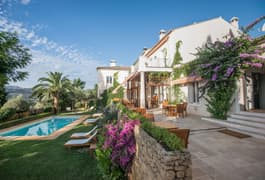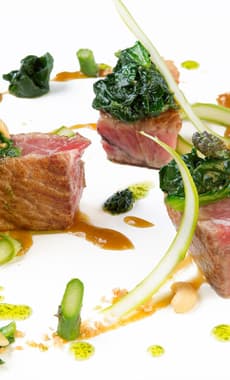 Food & Culture Highlights of Seville, Ronda & Cádiz Coast
9 days
Duration
All of our trips can be lengthened or shortened to suit you - what we show here is an example itinerary to give you a starting point. Please get in touch to discuss a personalised proposal.
Guide Price
A realistic guide price per person, based on you travelling at an optimum time for this holiday. Please see 'What's Included' for full details and contact us for a personalised quotation.
FAQs
When is the best time to go?


This trip can start from March through June, and September through November.

Spring and autumn temperatures are generally a delight, with reliable sunshine and fairly long days. July and August are simply too hot to be enjoyable if you ask us.
Which airports can I fly to?


This trip is designed to begin and end at Málaga, which has regular flight connections with the UK and mainland Europe. This keeps costs down on the hire car, avoiding expensive one-way fees. It's also possible to reach Málaga via high-speed train from Madrid or Barcelona. Another option is to fly to Gibraltar, though hire cars are generally more expensive from there. Please ask us if you're not sure and would like advice.
How active is this trip?


This is designed as a relaxed and gentle holiday, with plenty of opportunities to take a break and put your feet up by the pool. There are a handful of guided walking tours included, all of which are very relaxed and usually quite short, but can be tailored by the guide to suit you.
What are the hotels like?


Whether in the city, the countryside or in a hilltop village, the hotels are all small, locally-owned and extremely peaceful. Each one has either an inviting pool, exotic garden or sunny terrace to enjoy - the first hotel actually has all three and here you are going to be treated to some of the best dinners you could wish for... this is a largely food-based trip after all!
How do I explore when I'm not with a guide?


Before you travel you will receive your very own Pura Aventura Holiday Guide. This book gathers together our combined experiences in Andalucía over the past 20 years, sharing our personal recommendations on places to visit, walks to take and restaurants to eat in. You'll never be short of ideas, but of course there's also space for you to follow your own discoveries, or simply relax by the pool.

The Holiday Guide also has extensive background information on the history, culture and quirks of each place you visit, enriching your visit.
How do I get about?


Throughout this trip you will enjoy the freedom of your own hire vehicle, giving you the independence to explore as you wish.

Navigation is very easy thanks through Google Maps or Waze - we provide full instructions on how to use these on your smart phone.

The roads are all paved and in a good to excellent state of repair. You can expect some narrow winding mountain roads but nothing extreme. The vehicle will be suitable for the destination, the distances you are expected to cover, roads, and number of people travelling. For two people travelling to Spain you can expect a medium-sized vehicle such as a VW Golf. We can't guarantee specific make or model.

We can provide a hybrid vehicle if you begin and end at Málaga airport. If this is of interest, please let us know - the reason we have not included it as standard (as much as we'd love to) is that it is a fair bit more expensive than a 'regular' car, though it does invariably include full insurance and an additional driver.
Can I make changes to this trip?


As part of the creation process, we have also designed a three-week, two-week and another 8-night version of this trip. So if you have less/more time to play with, the first step is simply to ask about the alternative itineraries. Beyond that, we can tailor the trip in certain ways, making sure that we retain the essence of this holiday through the pacing and content.

Using the high-speed train network, it's also easy to add time in cities such as Madrid or Barcelona to either end of the trip - just ask if that's of interest.
How much carbon is produced on this trip and how is it mitigated?


Total carbon generated on this trip: 688kg per person
Carbon mitigated by us: 1,100kg per person

For every kilometre travelled by road, air and sea on your Pura Aventura holiday, we carbon balance it by a mile - i.e. by 160% of your trip's carbon, from your front door and back again, irrespective of whether we book your international travel or not.


This is one of the travel industry's most ambitious and innovative schemes and has recently been praised by Wanderlust, Condé Nast Traveller and The Independent.
What is the payment process and is my money completely safe?


We take a 15% deposit to secure your holiday, with the remainder due eight weeks before your departure.

Your money is 100% protected through our ATOL licence if your trip includes a flight booked through us, or through our ABTOT bond if it does not. Either way, this protection provides a cast iron financial guarantee and helps you book with complete peace of mind. Because the contract between us exists here in the UK, you get this protection regardless of where you live.
Can't find what you're looking for?
Travel with Pura Aventura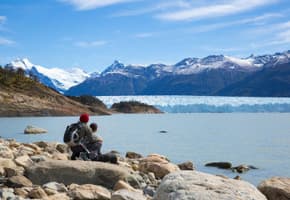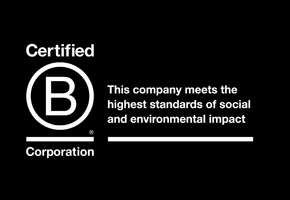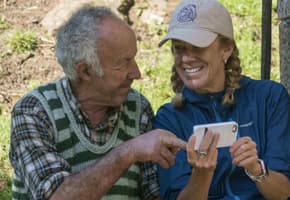 Award-winning Travel Positive