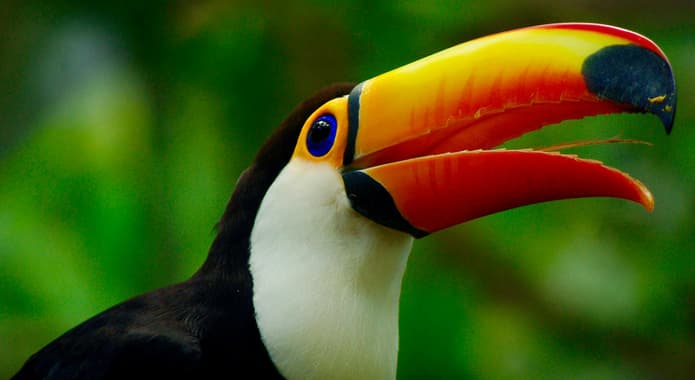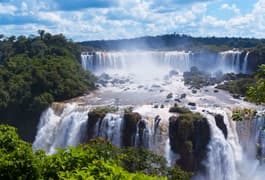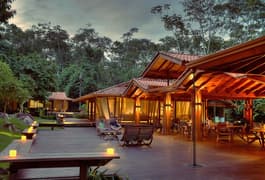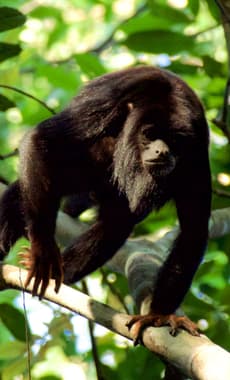 Brazil Wildlife Holiday: Amazon, Pantanal & Iguaçu
The Pantanal by safari; the Amazon lesser-explored; Iguaçu after hours. This trip brings you closer to nature, with all the comforts that make it a holiday.
All your questions answered
Helping you find the right holiday for you is important to us, so here's a few common questions about this trip to help. If there's anything you'd like to know that's not covered here, send us over a message or you can also give us a call on +44 1273 676 712 and we'd be only too pleased to help.
What flexibility will I get with any Covid-19 restrictions?


First thing to say is that throughout the pandemic we have frequently been praised by Which? as a tour operator to trust, so you're in good hands. Your safety is always our top priority and we want you to be able to fully look forward to and enjoy your holiday with peace of mind.

Even as restrictuons ease, our policy remains as it always has - we view quarantines as a travel restriction on a par with lockdown, in-country restrictions at your destination or FCDO advice against travel, and we will offer the same flexibility as in those situations; defer to new dates or a full refund at the point at which your trip is imminent. In these cases, we define imminent travel as a month prior to departure.


Read more: Covid-19 FAQs
What is the payment process and is my money completely safe?


We take a 15% deposit to secure your holiday, with the remainder due four weeks before your departure, rather than the usual eight weeks.

Your money is 100% protected through our ATOL licence if your trip includes a flight booked through us, or through our ABTOT bond if it does not. Either way, this protection provides a cast iron financial guarantee and helps you book with complete peace of mind. Because the contract between us exists here in the UK, you get this protection regardless of where you live
When is the best time to go?


Brazil is a year-round destination. Despite its size, there are no real extremes in weather that would prevent you from visiting at any time.

Generally there is a wet season ( October - March) and dry season (April to September). In the wet season, Rio is hot, humid and you can expect very heavy downpours. This period is actually peak season as it includes the holiday season in January when the Brazilians take their holidays and carnival in February. The dry season is a little cooler and less busy but Rio can be enjoyed any time of year.

In the Pantanal, June to September is the dry season so water levels are lower and the wildlife is easier to spot. April and May can also be dry. Days are hot (around 30 C) and nights are chilly. You can travel in the wet season when the lands are flooded (but still accessible) creating a haven for a huge variety of birds and the water flowers are in full bloom. It is beautiful. It can be very humid, and the mammals are harder to spot. Mosquitos can be an issue in the wet season.


The Amazon has broadly the same weather pattern - it is always hot and humid, and the drier months are May - September when the wildlife is easier to spot.

The Iguaçu Falls are spectacular at any time of the year. It is cooler and drier from May to September, August is the clearest and driest month. If you want the most water then rainfall is at its highest in April and December so May and January will see the biggest water flows.

When is peak season?


January and February are peak season in Rio as well as Christmas and New Year - during these times hotel prices are higher.
How far ahead should I book?


The lodges in the Amazon and Pantanal are small so if you have specific dates, we advise you book at least nine months ahead to secure your dates. The more flexibility you have, the better.
How much carbon is produced on this trip and how is it mitigated?


Total carbon generated on this trip: 3,752kg per person
Carbon mitigated by us: 6,003kg per person

As Yvon Chouinard, of Patagonia, Inc. rightly declared: "To do good, you actually have to do something."

Therefore, for every kilometre travelled by road, air and sea on your Pura Aventura holiday, we carbon balance it by a mile - i.e. by 160% of your trip's carbon, from your front door and back again, irrespective of whether we book your international travel or not.

This is one of the travel industry's most ambitious and innovative schemes and has recently been praised by Wanderlust, Condé Nast Traveller and The Independent.
How active is this trip?


This is not a particularly active trip physically though you are on the go for most of the time. Both the Pantanal and Amazon are characterised by early morning activities, such as game drives or boat rides. You tend to have some free time in the middle of the day before more activities later in the day and into the evening. In both cases, canoeing is an option and highly recommended though in both cases it is a relaxed affair.

Whereas the Pantanal is very much akin to a vehicle based safari experience, in the Amazon you have several walking trails and observation towers to explore. There are two higher trails which involve fairly steep up and down hill walks in hot conditions, you also have two 50m high observation towers which you go up pre-dawn to watch the sunrise.

How comfortable will I be?


In the Amazon, you stay in what is considered to be the most luxurious of rainforest lodges in Brazil. Though there is no air conditioning, the fans and open sided structures allow for air flow through the rooms. The nearby river is 'black' water which means it is too acidic for mosquitoes to breed. Saying that, there are other insects which will get you.

In Pantanal you stay in a very comfortable small hotel with air con and a small swimming pool.

In Rio you stay in a well located hotel in the quirky district of Santa Teresa. End in Iguaçu at the 5-star Belmond hotel located within the National Park - a lovely treat to end this trip.


For specific hotels we use on this trip, please ask us for full details.
Will I meet the locals?


Absolutely, yes. One of the delights of Brazil is its people. There is a genuine openness and atmosphere to the place, despite the fact that most visitors don't speak Portuguese and most locals don't speak anything but. The Pantanal is very much about the interaction of humans and wildlife, the surprising aspect is perhaps the cowboy culture. People who come here from Rio or Sao Paulo are genuinely amazed to see people living such traditional lives out here. To watch a cowboy herding the cattle or a child lasso a cow is amazing.

The area of the Amazon you visit is not one which has been inhabited in any meaningful way so the experience is therefore very much about the wildlife. In Rio it is all about the history, culture and cuisine. With a local guide to introduce you to it all, you should come away from Brazil with a fantastic sense of its landscapes, wildlife and culture.

Can I make changes to this trip?


Absolutely. We can tailor your holiday in any number of ways, from extending your time in any destination, adding other destinations such as colonial Paraty in the south or some downtime on a lovely island that is traffic-free. Call us to start the conversation.
Can't find what you're looking for?
Travel with Pura Aventura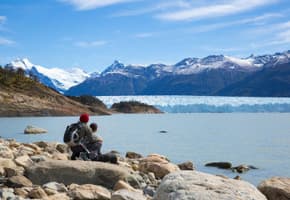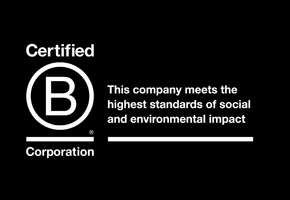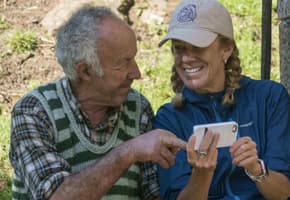 Award-winning Travel Positive