Picos de Europa
Hiking Vacations | Family Adventures

Cheese and cider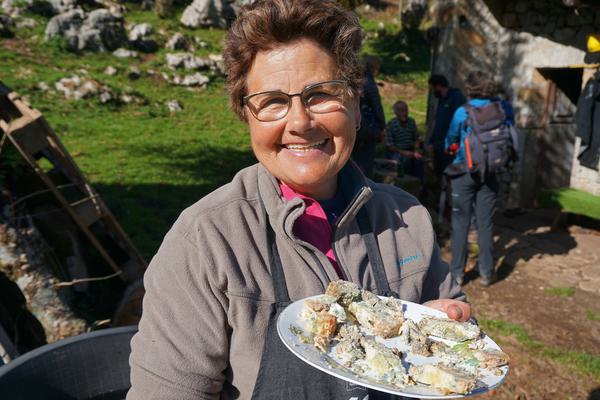 You might not know this, but Spain does cheese better than anywhere else.
There is an unofficial number of 150 varieties of cheese in Spain, of which 42 are from Asturias, home to much of the Picos de Europa. So it's quite possible that, more specifically, Asturias does cheese better than anywhere else.
Cheese is not only a key element of the Picos gastronomy, but its production has helped shape the landscape of the national park as we know it. As beautiful as these mountains are for us visitors, it's not the easiest place to scratch out a living. The vertical hills are one obvious factor, the lack of good soil less obvious.
So for thousands of years, producing cheese was really your only choice, until some us caught wind of the beauty that lay within and started coming here to stretch our legs and look around.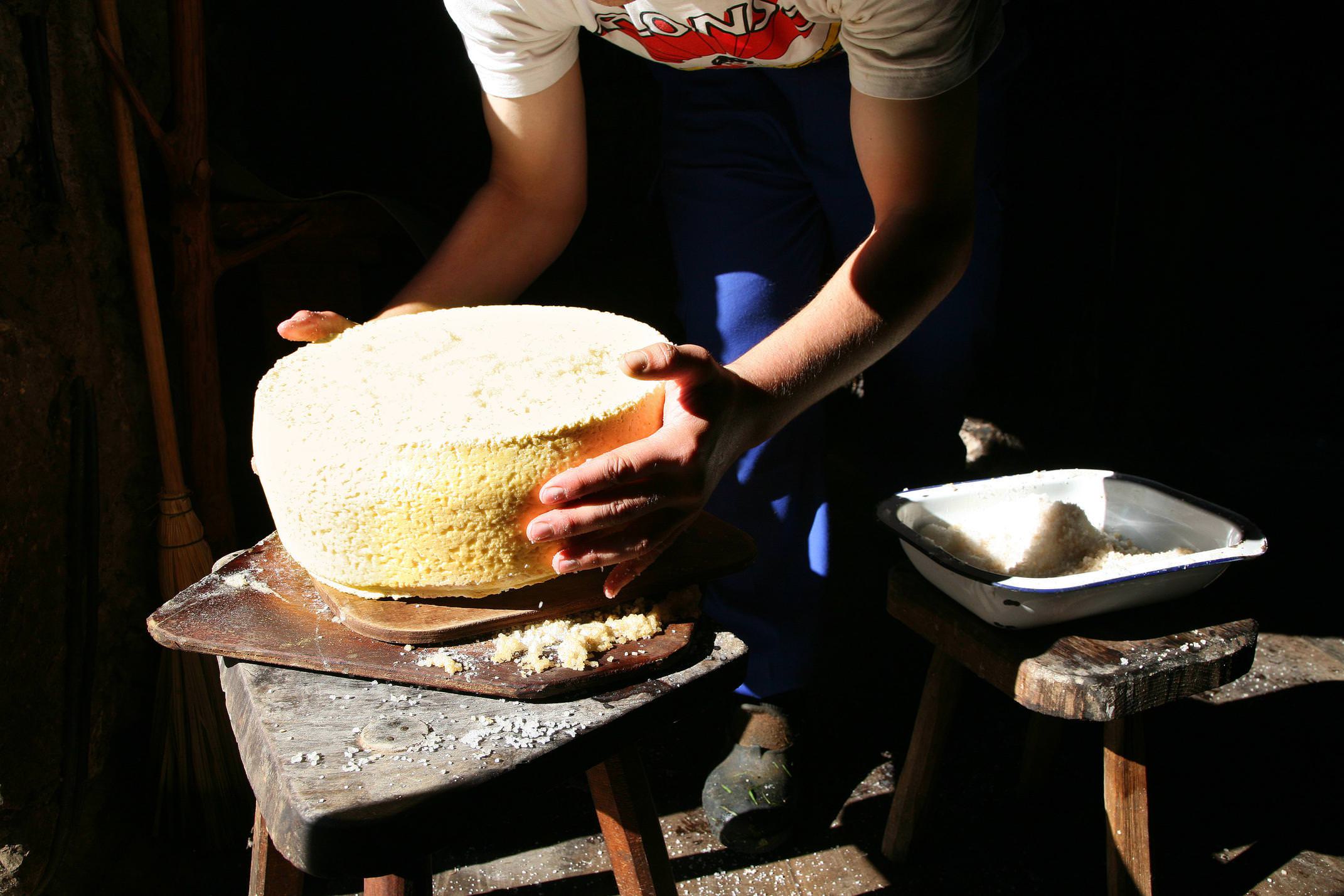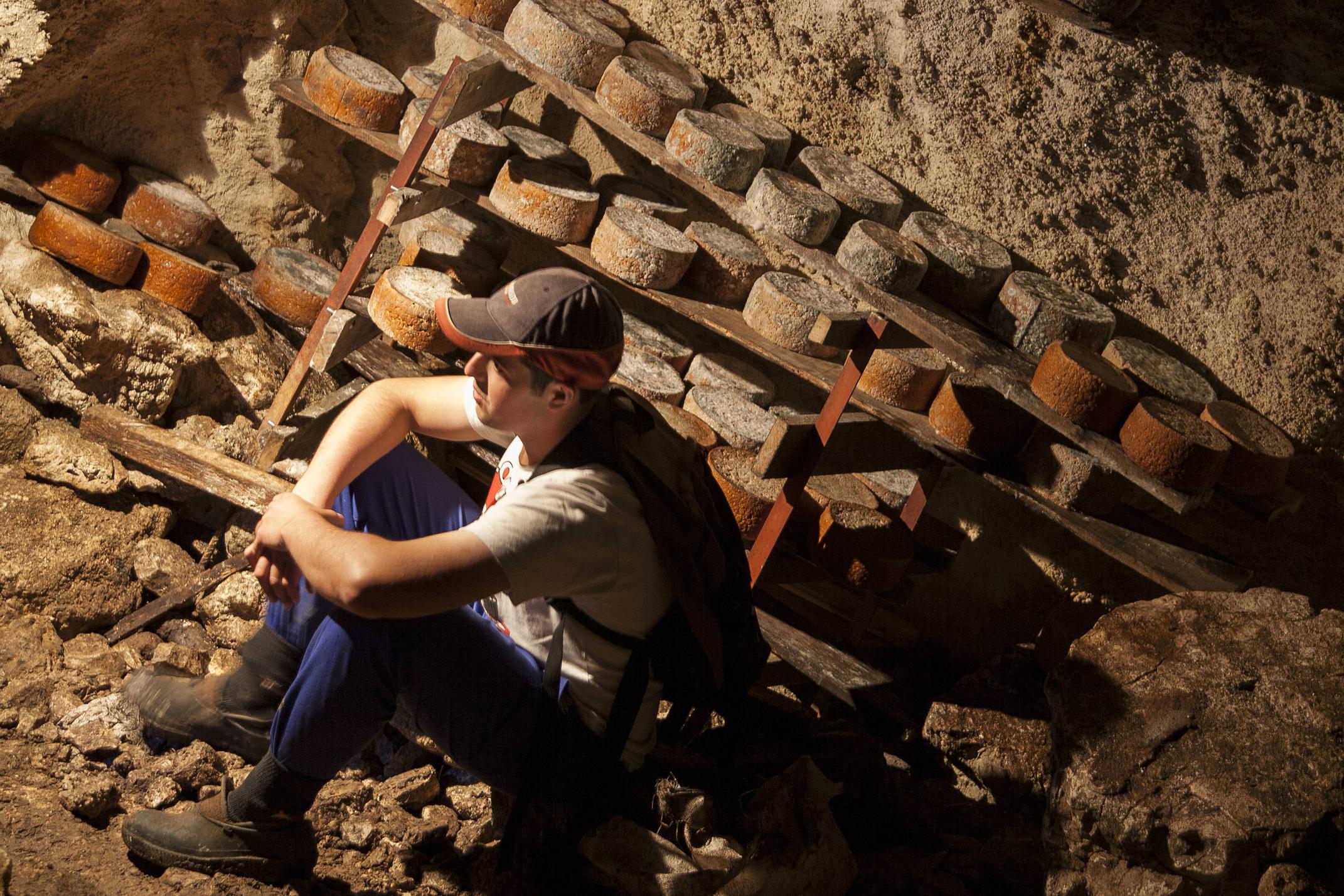 Cheesemaking dates back at least 5,000 years in the Picos.
It's a little-changed culture based on a semi-nomadic life that follows the seasonal growth of the grass up and down the mountain. In our 21st century world, ambling up and down steep hills with flocks of sheep and goat is both less fashionable and less economically rewarding than the trappings of modern life and the allure of the city. But you can still stumble across some of the last generations of families doing things the old fashioned way.
Whether you're here to hike, explore by vehicle or share some downtime with the family, you're ideally placed, and in the right company, to visit the maturation caves high in the hills above small villages, meet the cheesemakers, and of course taste their wares.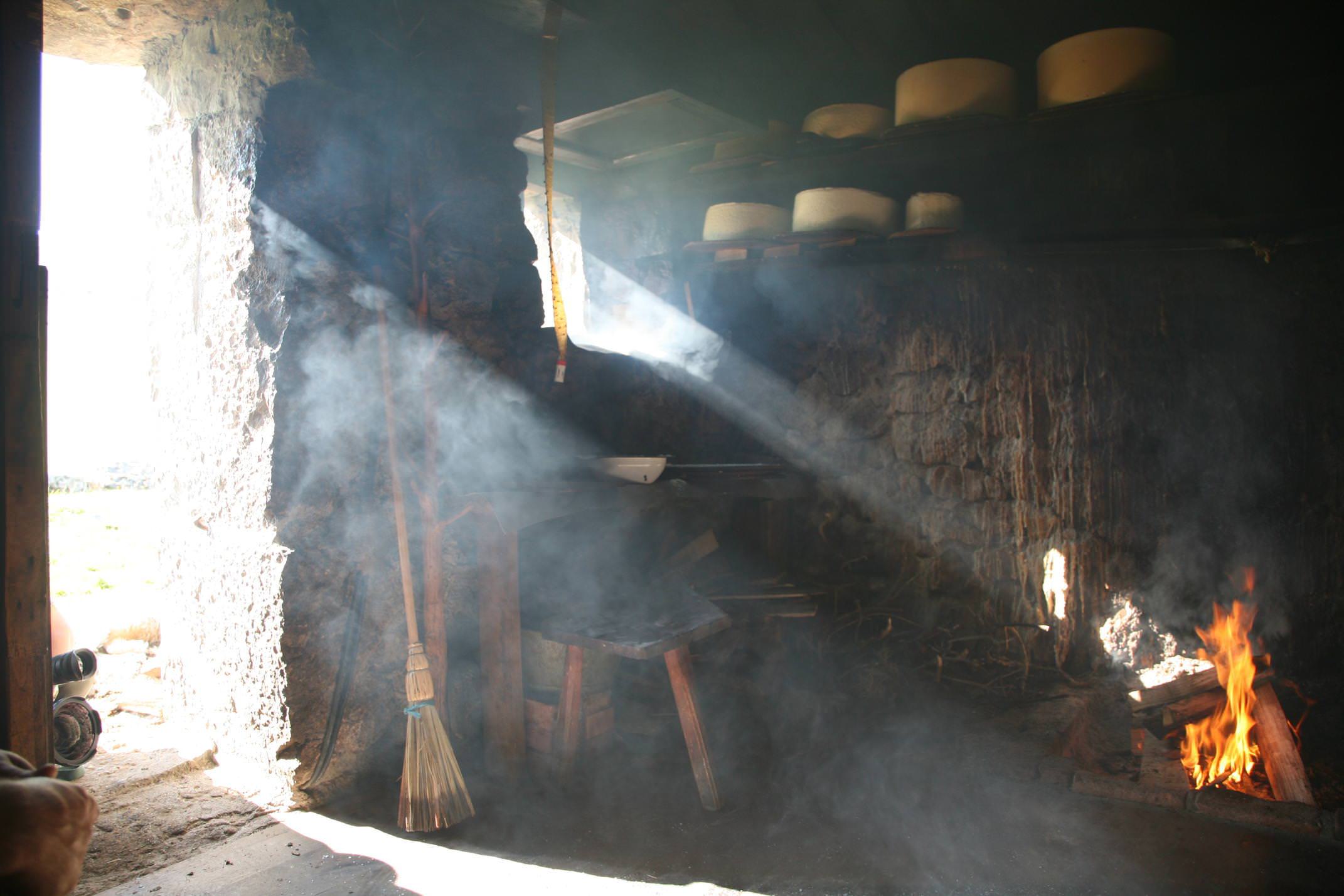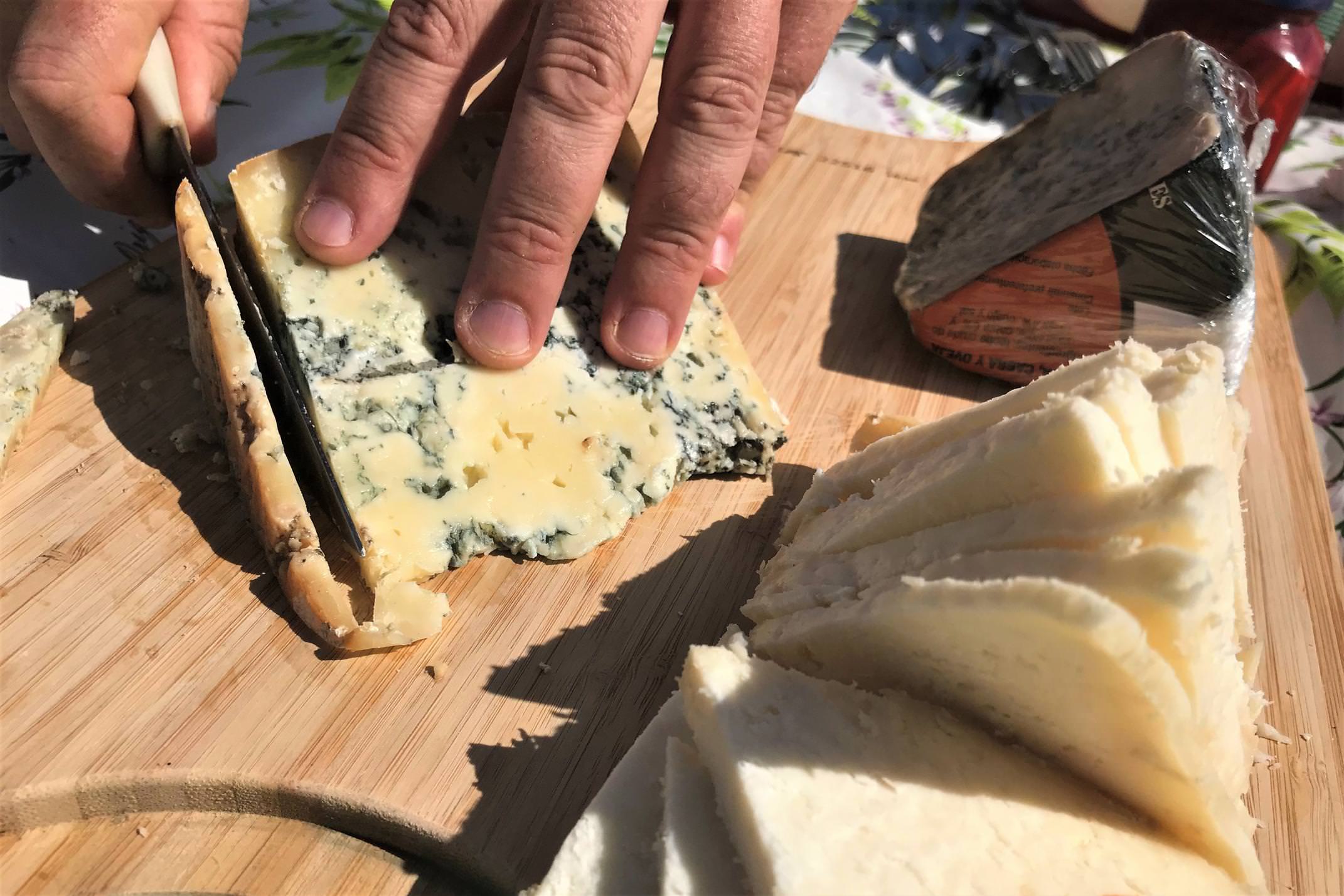 Most prized of all the cheeses is Gamoneu - a slightly blue, nutty cheese made with the mix of milks from the cows, sheep and goats that roam in the summer pastures. The cheese is smoked in the huts before being put to mature in the natural caves of the Picos for at least two months before it can be enjoyed. It's a slow labour of love, and these days there are only five families still producing it in the mountains.
Just five.
We'd love to introduce you to Covadonga, one of those still toiling away in the art of cheesemaking.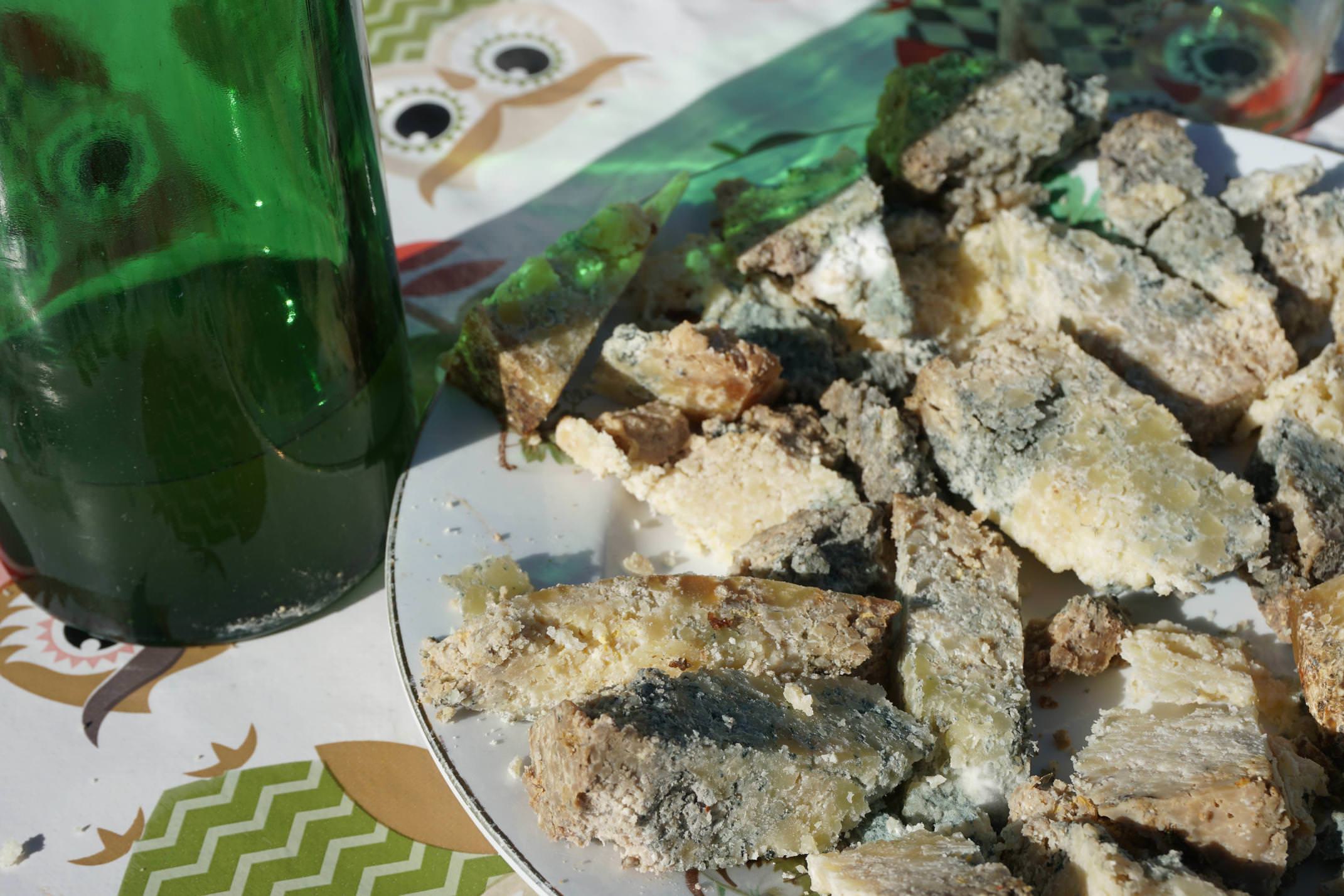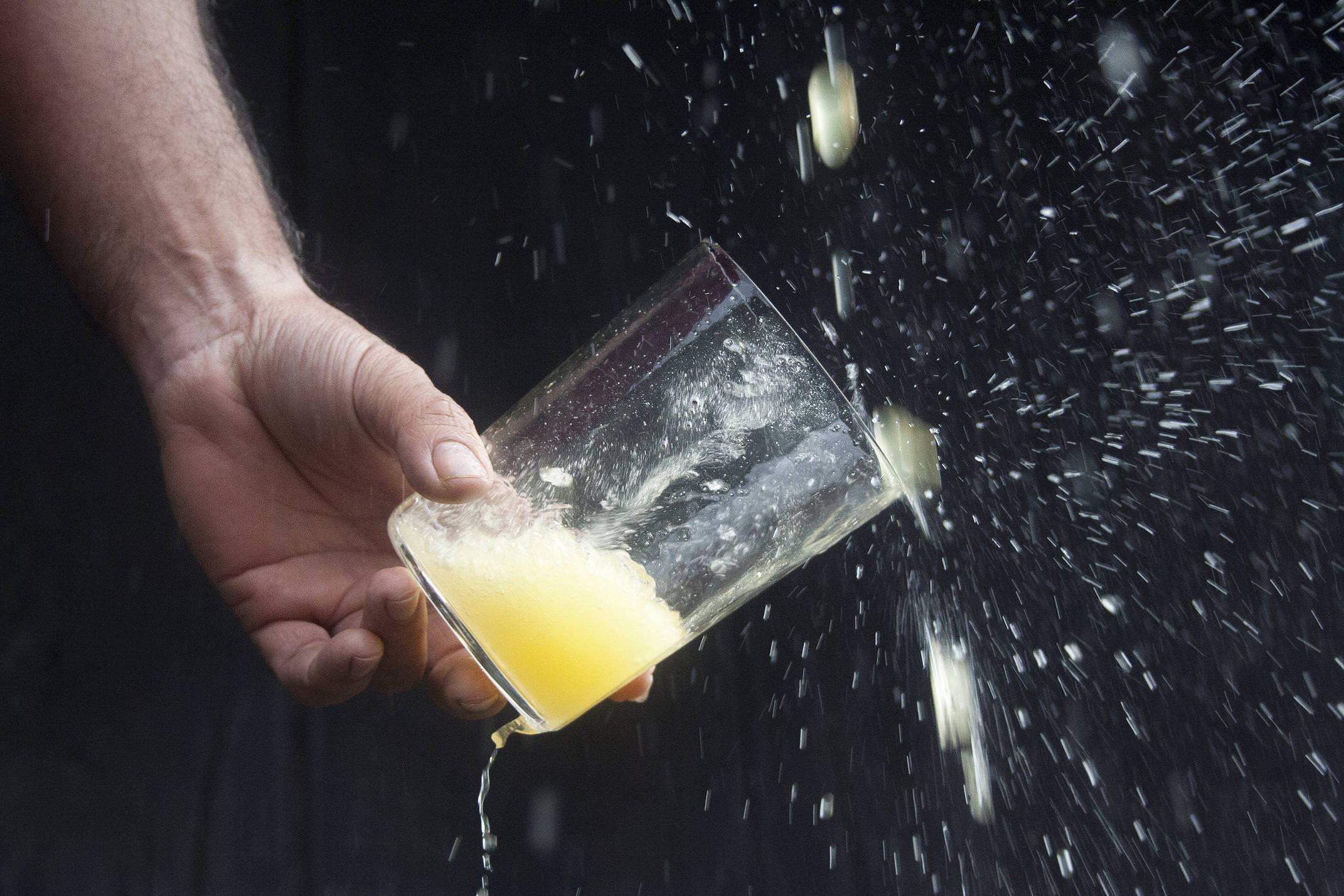 As well as garnishing our plates with Spain's best cheese, Asturias also fills our glasses with what may, or may not be, the country's best cider, depending on whether you're canvassing the opinion of an Asturian or a Basque native.
There might not be a better way to finish off a day in the hills than by visiting a traditional cider barn to learn how they make it and, crucially, how they pour it. Dinner here is all part of an espicha; the party of eating and drinking which accompanies the opening of cider barrels every spring.
In all but the steadiest hands, the pouring seems to us to be a spectacular way of spilling cider all over the place as you struggle to aim the liquid into your glass, held at waist height in one hand, whilst the other tilts the bottle from as high up as your arm can reach and lets it flow. Rather than (or perhaps as well as) making you look ridiculous, the idea is to splash the liquid around, in the glass not on the floor, as much as possible to oxygenate it and release the flavour and aromas.
Either way, best practice at home with water, as the locals say.
Picos de Europa Inn to Inn Walking Vacation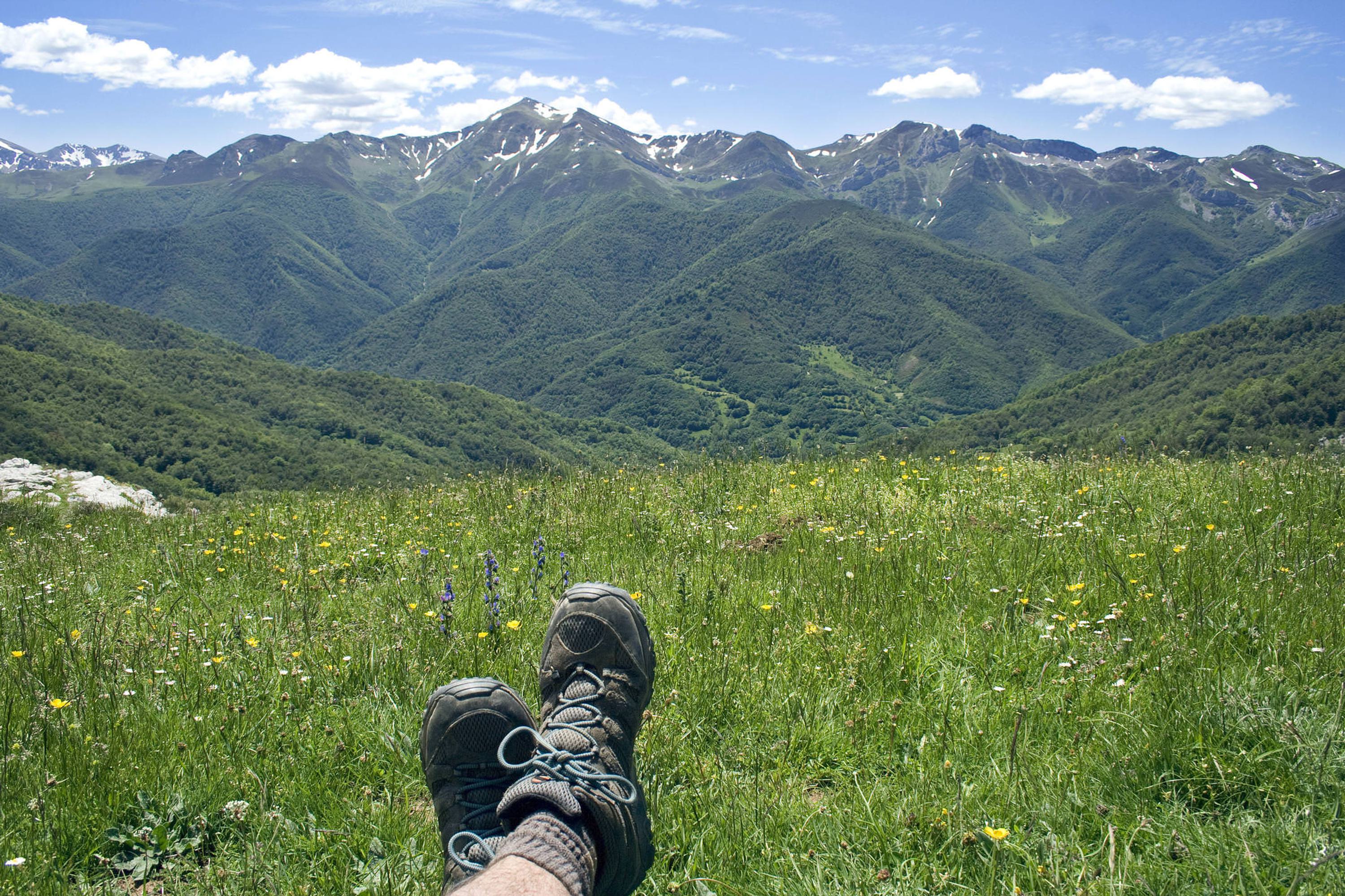 When: Apr-Jun; Sep-Nov

Guide Price: £1,500 per person
Guide Duration: 9 days
Walk between rural inns, and from mountain to meadow to medieval village, on the richest and most varied Picos experience you can have on two feet.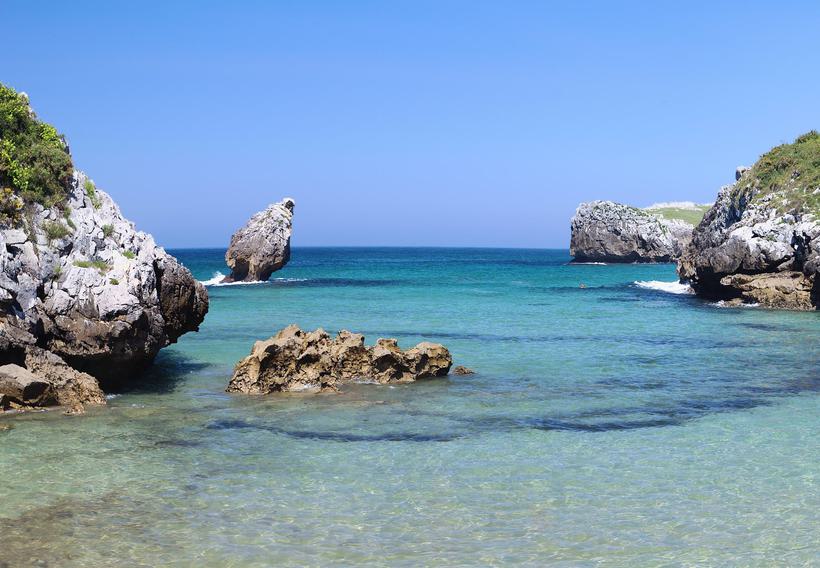 Self Drive
Picos de Europa Family Adventure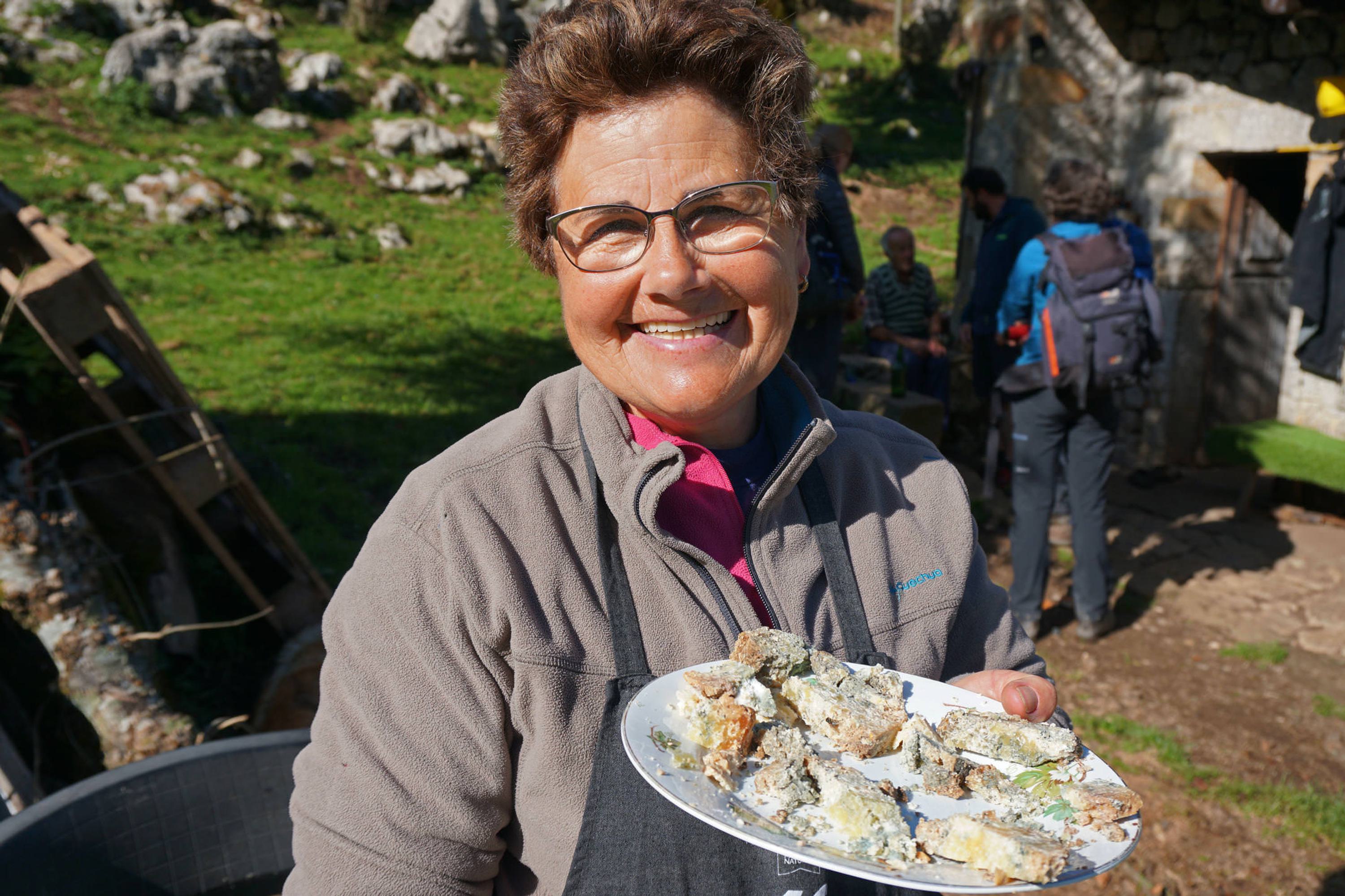 When: Apr-Oct

Price: $2,100 per person
Duration: 11 days
Giggle down a river canyon, amble across alpine meadows, linger over delicious dinners. Come make memories together in these beautiful coastal mountains.
Travel with Pura Aventura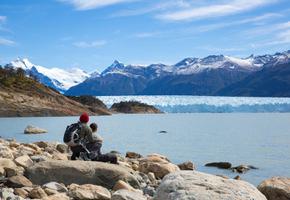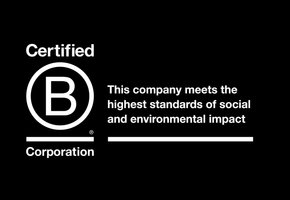 We are one of the first UK travel companies to be certified B Corp – regarded by The Independent as the premier sustainability certification, and described by Which? as "meeting the highest standards of social and environmental performance".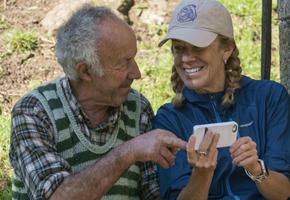 Award-winning Travel Positive