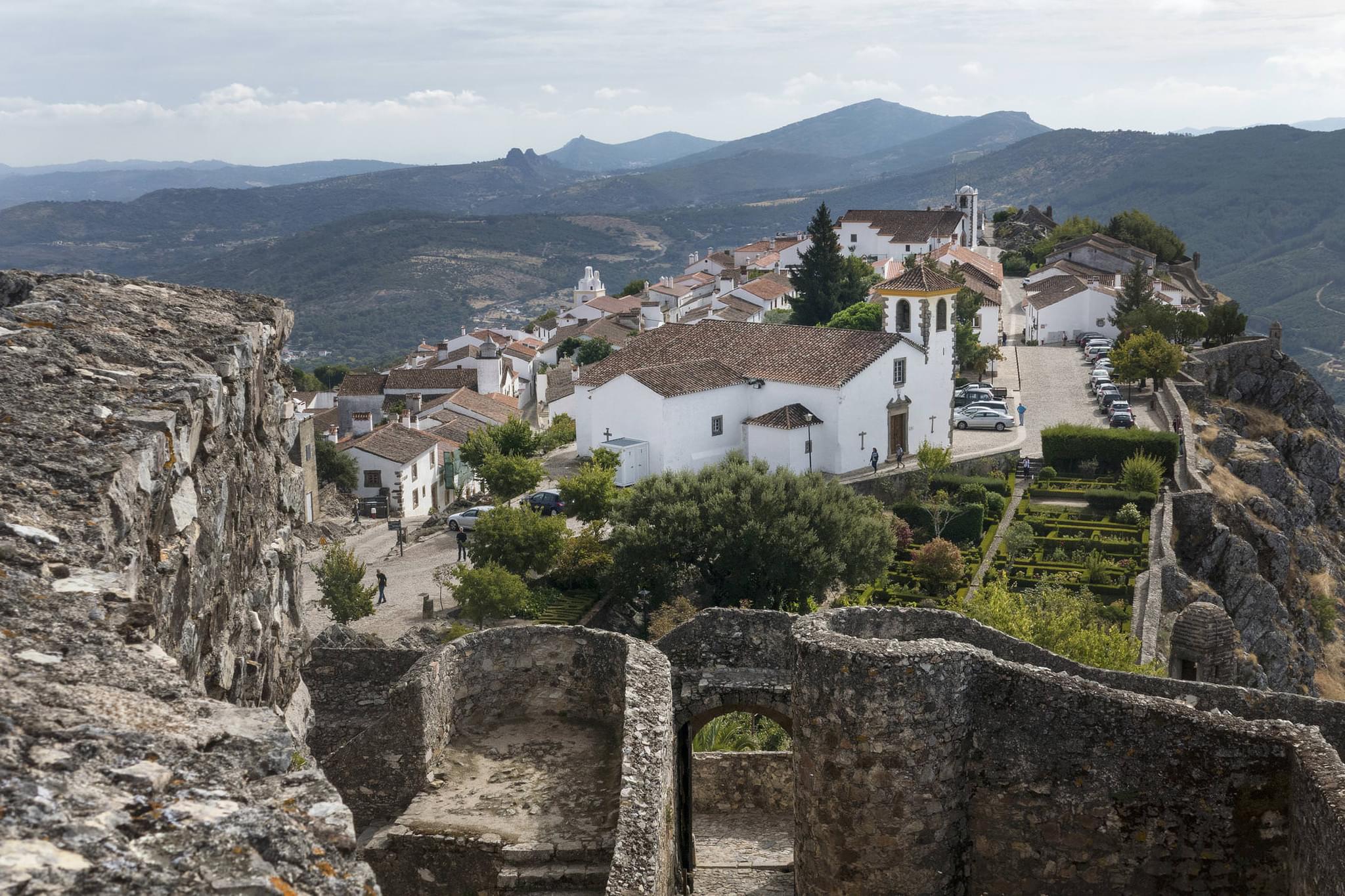 From the Spanish border to the clear blue ocean, Alentejo is a place of Mediterranean forest, olive groves and hilltop villages in which traditional lifestyles survive, far from the tourist trail.

Medieval Marvão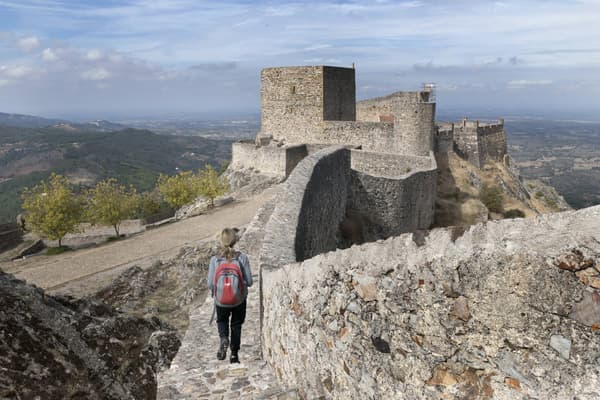 Climbing up the medieval cobbled pathway, crossing into Dom Dinis' 13th century castle and sweeping your eyes across the views of the Tejo river valley, you can quite understand what might have moved Portuguese Nobel prize winner Jose Saramago to exclaim that "from Marvão, you can see the whole earth".
Even if he was exaggerating just a bit.
The views also help to explain how the castle came to be. Marvão has been a site of strategic importance from the earliest times because, if you're going to build a castle somewhere, why not do so on a craggy granite peak which looks out over the plains for miles in all directions? There'll be no stealth attacks from the neighbouring Spanish here, whose border is only 10 miles away.
Suspiciously though, the soldiers were rather less vigilant when it came to the contrabandistas; the area is known for its history of smuggling between Portugal and Spain, especially in the years of the Spanish Civil war when coffee was a luxury product that gave wealth to an otherwise poor region.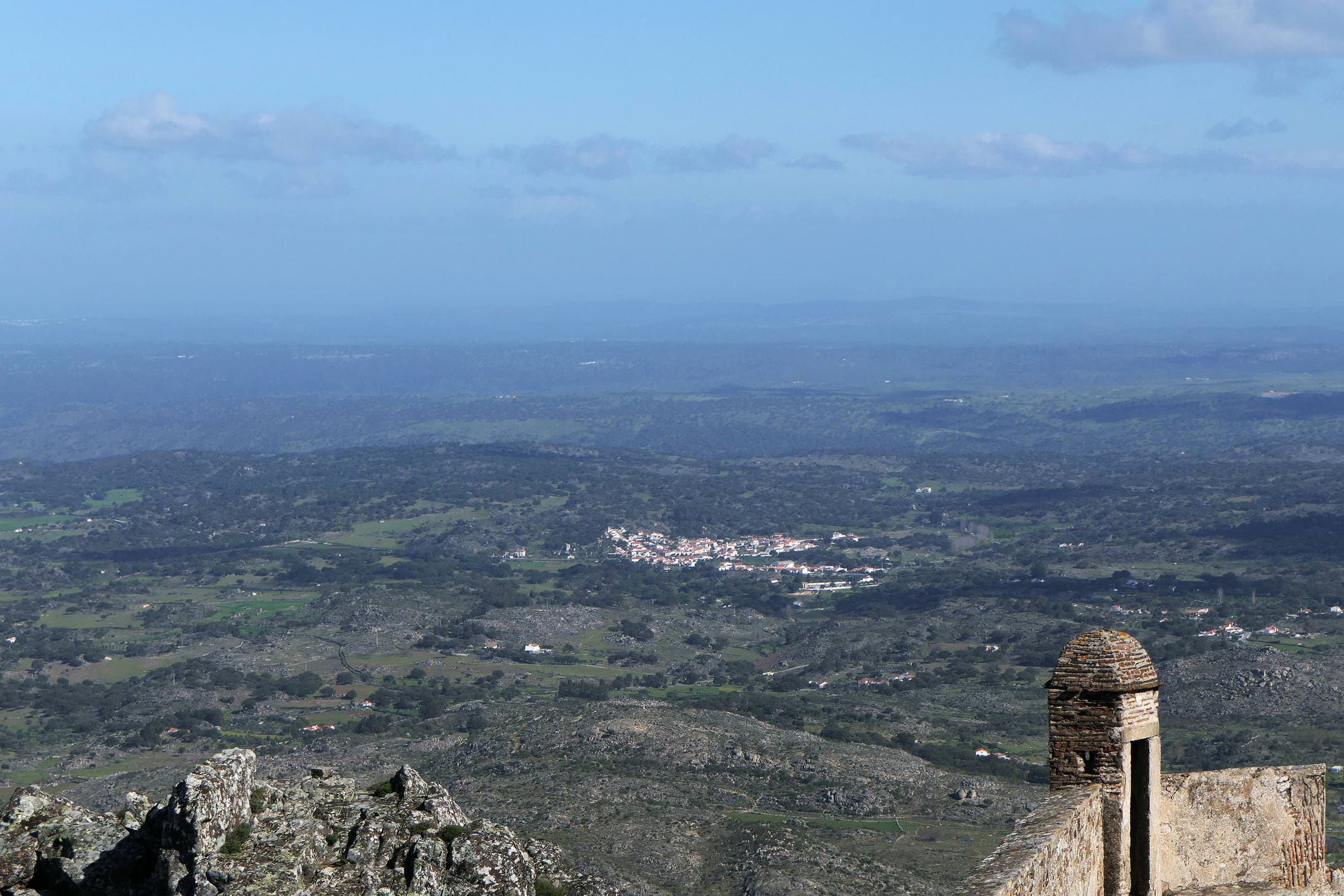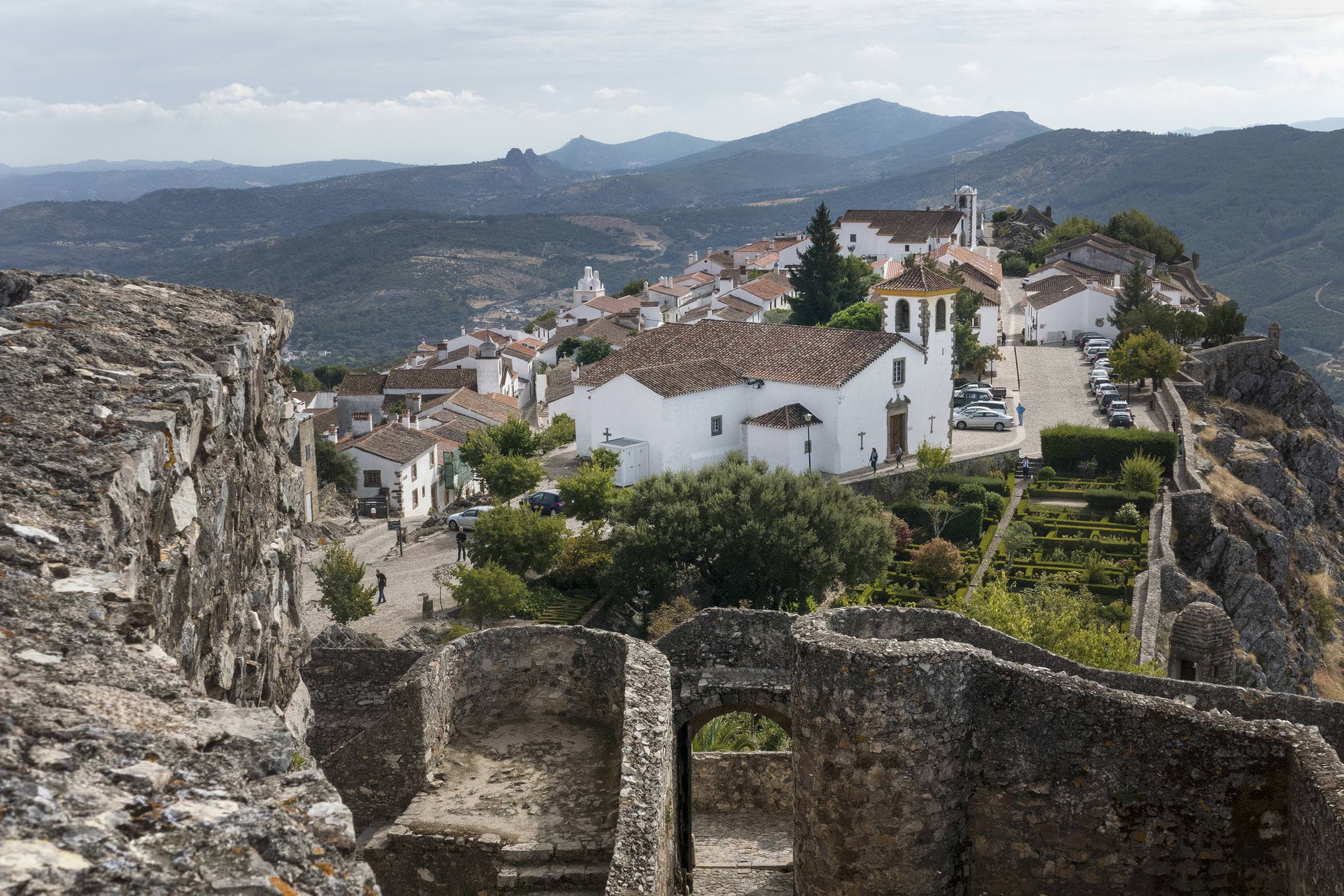 For a country the size of Portugal, it is amazing the number of castles and walled cities you can find from north to south. The explanation lies in the double border Portugal had to defend while creating the country, fighting the Muslims to the South at the same time keeping the pushy Spanish Kingdoms at arm's length. Alentejo lays claim to some of the most beautiful examples of these hilltop villages surrounded by a defensive wall and dominated by a castle.
Building them so close to the steep slopes of the hills inhibits their growth outside the walls, making villages like Marvão look like they've been locked in the medieval times. If you're blessed with an active imagination, it's not too much of a challenge to feel like you are a valiant knight approaching the fortress as you walk up the cobbled paths to its walls.
For the rest of us, we're slightly puffed walkers approaching a well-earned drink on a sunny patio.