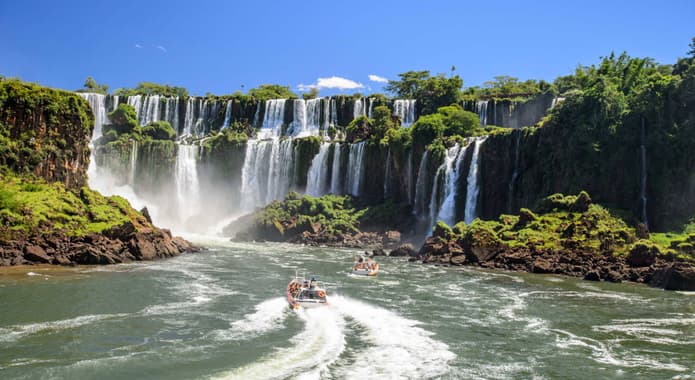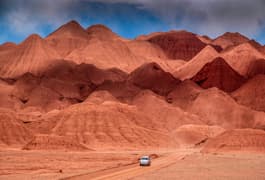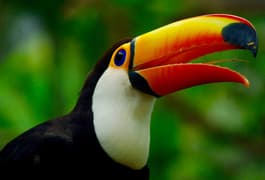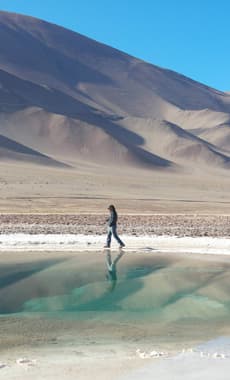 Salta Deserts to Iguazú Falls Argentina Vacation
Red rock valleys and turquoise lagoons; sunny vines and silent dunes, explore the north on this scenic drive, bookended by Buenos Aires and mighty Iguaçu.
All your questions answered
Helping you find the right vacation for you is important to us, so here's a few common questions about this trip to help. If there's anything you'd like to know that's not covered here, send us over a message or you can also give us a call on 1-844-368-7192 and we'd be only too pleased to help.
What flexibility will I get with any Covid-19 restrictions?


First thing to say is that throughout the pandemic we have been praised by Which? as a tour operator to trust, so you're in good hands, wherever you live (Which? is like Consumer Reports for the UK). Your safety is always our top priority and we want you to be able to fully look forward to and enjoy your vacation with as much peace of mind and certainty as we can give.


Our policy remains as it always has - in the event of quarantines, local lockdowns, in-country restrictions at your destination or local government restrictions against flying, we will offer the same flexibility; defer to new dates or a full refund at the point at which your trip is imminent. In these cases, we define imminent travel as a month prior to departure.

So if you cannot take your vacation because of Covid-19, you have all the flexibility and protection you need. Please do talk to us if you have any specific concerns or questions.

Read more: Covid-19 FAQs
What is the payment process and is my money completely safe?


We take a 15% deposit to secure your vacation, with the remainder due four weeks before your departure, rather than the usual eight weeks.

Your money is 100% protected through our ATOL licence if your trip includes a flight booked through us, or through our ABTOT bond if it does not. Either way, this protection provides a cast iron financial guarantee and helps you book with complete peace of mind. Because the contract between us exists here in the UK, you get this protection regardless of where you live.
When is the best time to go?


This area and region is a year-round destination. The Iguazú Falls are spectacular at any time of the year. It is cooler and drier from May to September, August is the clearest and driest month. If you want the most water then rainfall is at its highest in April and December so May and January will see the biggest water flows.

Buenos Aires can be visited all year although January and February can be very hot and humid

In Salta winter runs from May through September. This is the driest time of year with almost zero precipitation and clear bright skies. It is also the coolest time of year but average daytime highs are still around 20ºc. Nights can be very cold and drop below freezing. Days are somewhat shorter with sunrise at around 6am, sunset at 5pm. In summer, average daytime highs move to north of 25ºc. Rainfall peaks at around 160mm in January/February. Days are longer with sunrise at around 4am, sunset at around 6pm. Generally, the best time for this trip is April - June and September - November.

How far ahead should I book?


This somewhat depends on when you want to travel but the small hotels and limited availability of specialist guides in the puna, mean that 12 months is sensible, assuming you want to travel on specific dates. The more flexibility you have, the better.
Is this trip suitable for solo travellers?


As a private trip, you are not joining a group. As such, this isn't the most obvious choice for a solo traveller since the fixed costs are high with many days of private vehicle and guide.

Saying that, if you were happy with the extra investment, the experience can be fantastic since you will be with a private guide through most of the trip.

How much carbon is produced on this trip and how is it mitigated?


Total carbon generated on this trip: 3,242kg per person
Carbon mitigated by us: 5,187kg per person

As Yvon Chouinard, of Patagonia, Inc. rightly declared: "To do good, you actually have to do something."

Therefore, for every kilometer travelled by road, air and sea on your Pura Aventura vacation, we carbon balance it by a mile - i.e. by 160% of your trip's carbon, from your front door and back again, irrespective of whether we book your international travel or not. This example is measured from New York and back again.

This is one of the travel industry's most ambitious and innovative schemes and has recently been praised by Wanderlust, Condé Nast Traveller and The Independent.
Is it suitable for friends?


Absolutely, yes. For two couples or a small groups of friends the trip is perfect as it is, using one vehicle.
How much driving is there on this trip?


A good deal. The bulk of this trip is essentially a road trip, although for the most part you are not doing the driving. You must be prepared for some long travel days and in the Puna region most roads are unpaved and you go off road into the dunes. It is bumpy and slow going. The adventurous nature of this journey is part of its appeal but you must have a flexible attitude. The journeys are anything but monotonous, the views, landscapes and colors change a lot and you have it all to yourself.
How active is this trip?


This trip is certainly an adventure but it is mainly vehicle-based with time to explore and take in the surroundings and landscapes. As such it isn't that active. In Cafayate we can include more activities such as mountain biking and longer hikes. Once in the Puna, it is about the landscapes and surrounding. There are many stops along the way and you are out of the vehicle a good deal, but there are no opportunities for full-day hikes, they are more strolls. A lot of this journey is also at altitudes of over 3,500 m so it can feel challenging.

In Iguazú, you explore the falls using the designated walkways and you can take an optional boat ride.

Do I need to do any self-drive?


No. We suggest a self-drive section from Salta to Cafayate so that you have some unstructured time and freedom to explore at your own pace. But if you prefer to have a driver/guide throughout that is no problem.

The Puna area is very remote and much of it off road and your driver/guide is very experienced and qualified to drive in these conditions. There are only a handful of local guides qualified to undertake this trip, so you won't be behind the wheel for that section.

How comfortable will I be?


Always comfortable, though there is a wide variety of accommodation from very simple in the remote regions to fairly premium accommodation in Iguazú.

The Puna region is very remote and requires a sense of adventure. The accommodation is very comfortable given the remoteness with en-suite facilities, but it is simple, as is the food.

Will altitude be a problem?


The Puna region is at around 3,500 - 4,000m. It is completely normal to feel a little short of breath and nauseous when you first arrive, as well as a loss of appetite, as your body adapts to the thinner air. This is regardless of age, health and fitness levels and usually passes in 24 hours. Drink lots of water both before and during your time at altitude. Arriving well-hydrated does help.

Will I meet the locals?


The focus of this vacation is undoubtedly the landscapes and the wildlife, but spending the days with your local guide will open the door to interacting with the people you meet along the way in the great outdoors.

What might I not have thought of?


The incredible contrasts! This journey takes you from bustling Buenos Aires to colonial Salta, and then to one of the most remote places in South America - the silence is incredible. Finally end with the thundering Iguazú Falls.
Can I make changes to this trip?


Absolutely. We can tailor your vacation in any number of ways by including more destinations such as Patagonia to the south.

Adding other destinations such as Antarctica or Brazil are also easy once you are in that part of the world! Call us to start the conversation.

Can't find what you're looking for?