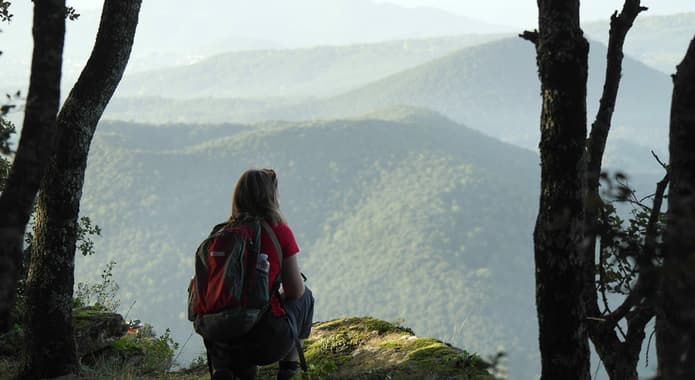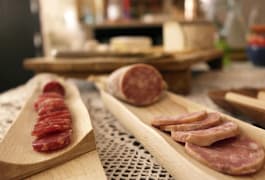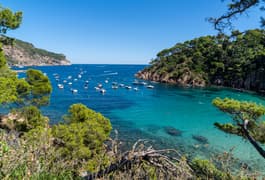 Hills of Girona to Costa Brava Inn to Inn Walking Vacation
From the countryside to the city to the sea, walk our exclusive route between beautiful rural inns, through one of Spain's culinary and cultural hotspots.
All your questions answered
Helping you find the right vacation for you is important to us, so here's a few common questions about this trip to help. If there's anything you'd like to know that's not covered here, send us over a message or you can also give us a call on 1-844-368-7192 and we'd be only too pleased to help.
What flexibility will I get with any Covid-19 restrictions?


First thing to say is that throughout the pandemic we have been praised by Which? as a tour operator to trust, so you're in good hands, wherever you live (Which? is like Consumer Reports for the UK). Your safety is always our top priority and we want you to be able to fully look forward to and enjoy your vacation with as much peace of mind and certainty as we can give.


Our policy remains as it always has - in the event of quarantines, local lockdowns, in-country restrictions at your destination or local government restrictions against flying, we will offer the same flexibility; defer to new dates or a full refund at the point at which your trip is imminent. In these cases, we define imminent travel as a month prior to departure.

So if you cannot take your vacation because of Covid-19, you have all the flexibility and protection you need. Please do talk to us if you have any specific concerns or questions.

Read more: Covid-19 FAQs
What is the payment process and is my money completely safe?


We take a 15% deposit to secure your vacation, with the remainder due four weeks before your departure, rather than the usual eight weeks.

Your money is 100% protected through our ATOL licence if your trip includes a flight booked through us, or through our ABTOT bond if it does not. Either way, this protection provides a cast iron financial guarantee and helps you book with complete peace of mind. Because the contract between us exists here in the UK, you get this protection regardless of where you live.
Which are the best airports for this vacation?


The closest airport for this trip is Girona, however Barcelona is also closeby and another good option. Both of these cities can also be reached by a direct train from Paris, if you want to do this trip as part of a wider journey. Madrid can also connect with the start or end of this trip.

If you'd like to incorporate time in Barcelona, or elsewhere in Spain, then please do let us know and we'll share some ideas. Spain's high speed AVE train network opens up many possibilities, including connecting this walk with another Inn to Inn hike in Andalucía.
When is the best time to go?


This trip can start on a date to suit you from March through June and September through November. Starting on a Thursday or Friday is generally more problematic for availability on this trip but it's always worth asking.
What will the weather be like?


The warmest and driest months are May to October. You can expect the temperatures to be pleasantly warm most of the year although we don't advise July or August when it can be too hot to be enjoyable. We have had people visit over Christmas and enjoy lovely sunny weather, albeit rather cooler, it's lovely walking weather.
When is peak season?


Peak season is from mid-July to the end of August but we do not generally offer this trip during that period as it is busy with summer vacation makers from Portugal and Spain and it can be too hot to be enjoyable.
How far ahead should I book?


We do guarantee only one departure every day, so if you have a limited travel window and specific dates we suggest you book around nine months ahead. If you are flexible with dates, then three – four months ahead should be fine.
How much carbon is produced on this trip and how is it mitigated?


Total carbon generated on this trip: 1,855kg per person
Carbon mitigated by us: 5,496kg per person

As Yvon Chouinard, of Patagonia, Inc. rightly declared: "To do good, you actually have to do something."

Therefore, for every kilometer travelled by road, air and sea on your Pura Aventura vacation, we carbon balance it by a mile - i.e. by 160% of your trip's carbon, from your front door and back again, irrespective of whether we book your international travel or not. This example is measured from New York and back again.

This is one of the travel industry's most ambitious and innovative schemes and has recently been praised by Wanderlust, Condé Nast Traveller and The Independent.
Is this trip suitable for solo travellers?


In common with all of our Inn to Inn walking vacations, most of the costs of this vacation are fixed so going solo will usually mean you pay nearly the same for one person as you would for two. Unless you are very happy in your own company, it's not likely to be your best choice.
How long will I be walking each day?


You can expect to be walking around five – six hours each day at a comfortable pace with plenty of stops. This route is flexible and many days can be shortened. There are two long walking days (days three and six) which are 23km and 21km but there are no big ascents and in both cases, you can shorten the walks by around 10km.
Are there any steep ascents or descents?


On day five you walk up through a forest and the ascent and descent that is up 700m, down 600m. The other days are fairly gentle.
How do I navigate?


We provide detailed OS maps, walking notes and a smart phone with a GPS-enabled navigation device - your route is pre-loaded.

Most of our guests like to navigate using maps and written notes but appreciate having the reassurance of the GPS just to check if they feel unsure at any point.
What if I get lost?


With all of the navigational tools at your disposal, and the friendly locals, you are unlikely to get lost but if you do get into any difficulties, simply call the local support number - we are always on hand 24/7.
What happens to my bags?


Your main baggage is transferred ahead for you each day you move on. This is the case with all our inn to inn trips. You just carry a day pack with what you need for the day. The hotels are very familiar with this system.
Can I opt out of a walk if I feel tired?


Yes, it's usually possible to skip a walk on any given day if you are tired, the weather is being unkind or you want to give your knees a rest. You can hop in with the baggage transfer and travel to your next hotel by vehicle. It's best to let us know the night before if you can so we can let everyone know.

You can of course use the circular routes as rest days and opt out of the walk that day and explore the local area instead. Your guide will be able to talk you through the different options during the briefing.
How comfortable will I be?


This vacation really offers an excellent collection of very comfortable hotels. Most of the hotels are historical buildings that have been renovated, maintaining therefore the cultural heritage of the area at the same time as promoting their enjoyment in comfort. As a guideline, expect the hotels on this trip to be of around a 4-star standard (though in rural Spain such classifications are not particularly helpful or relevant).
Will I meet the locals?


One advantage of the slow pace of an inn to inn walk is that it allows you to enjoy not only the nature around you, but also gain a deeper insight into local life.

The meet and greet with a local host, the many villages and towns that you walk through, the fantastic gastronomy and the interaction with all the different families that will host you in their hotels along the way…all add up to lots of local interactions.
Can I make changes to this trip?


This vacation can be tailored to suit you in certain ways though as an inn to inn walk, we can't easily deviate from the route without compromising the trip.

We can certainly extend the trip though with more time on the coast or up in the mountains as well as other locations in Spain which are easily accessible.
Can't find what you're looking for?