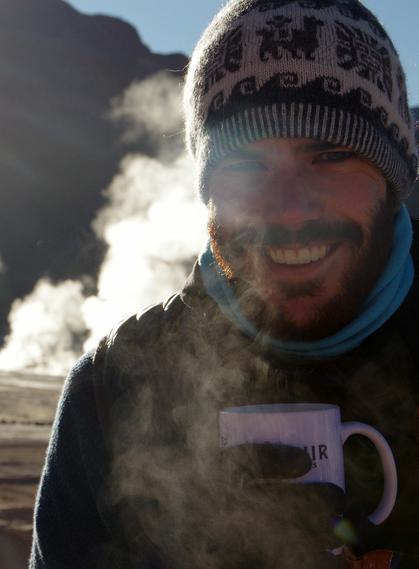 Video inspiration
Off the beaten track in Costa Rica (3:10)
Plot a course through Costa Rica's quieter and wilder side, where nature remains in charge and where beautiful landscapes are proudly shared by local people, from forest floor to volcanic summit...
Places featured in this video...
Cahuita: Picture lush rainforest rolling down to peaceful golden sands with monkeys roaming the trees above and sloths clinging on in perpetual slumber. You've just pictured Cahuita... Read More

Chirripó: Misty cloud forest and exotic birds; coffee trees and cocao plantations; walking trails to suit all levels. It all comes together in the foothills of Costa Rica's tallest peak... Read More
San Gerado de Dota: This is the place for a genuine cloud forest experience. From tiny hummingbirds to cheerful trogons, Dota's birdlife is incredible. There are more Resplendent quetzals here than anywhere else... Read More
Osa Peninsula: If you could only go to one part of Costa Rica, let it be the Osa Peninsula. No where gets as close to truly celebrating the extraordinary diversity and natural beauty of the tropics... Read More
Nicoya Peninsula: Our ideal Pacific beach retreat is low key, laid back and local. Somewhere that nature is still in charge, where you stay on the edge of a friendly village, rather than in a faceless resort... Read More
Tenorio National Park: One of Costa Rica's best day hikes threads its way through primary rainforest of Tenorio National Park to reveal something truly beautiful; the bright blue waters of the Rio Celeste... Read More
If you can spare us three or four weeks, we could happily weave a holiday which brings together all of these beautiful places into one memorable trip showcasing everything great about Costa Rica. Take a look at our Our Ultimate Costa Rica Holiday: A Month of Wonders for inspiration and let us know if you'd like more details or to discuss how we can make it perfect for you.