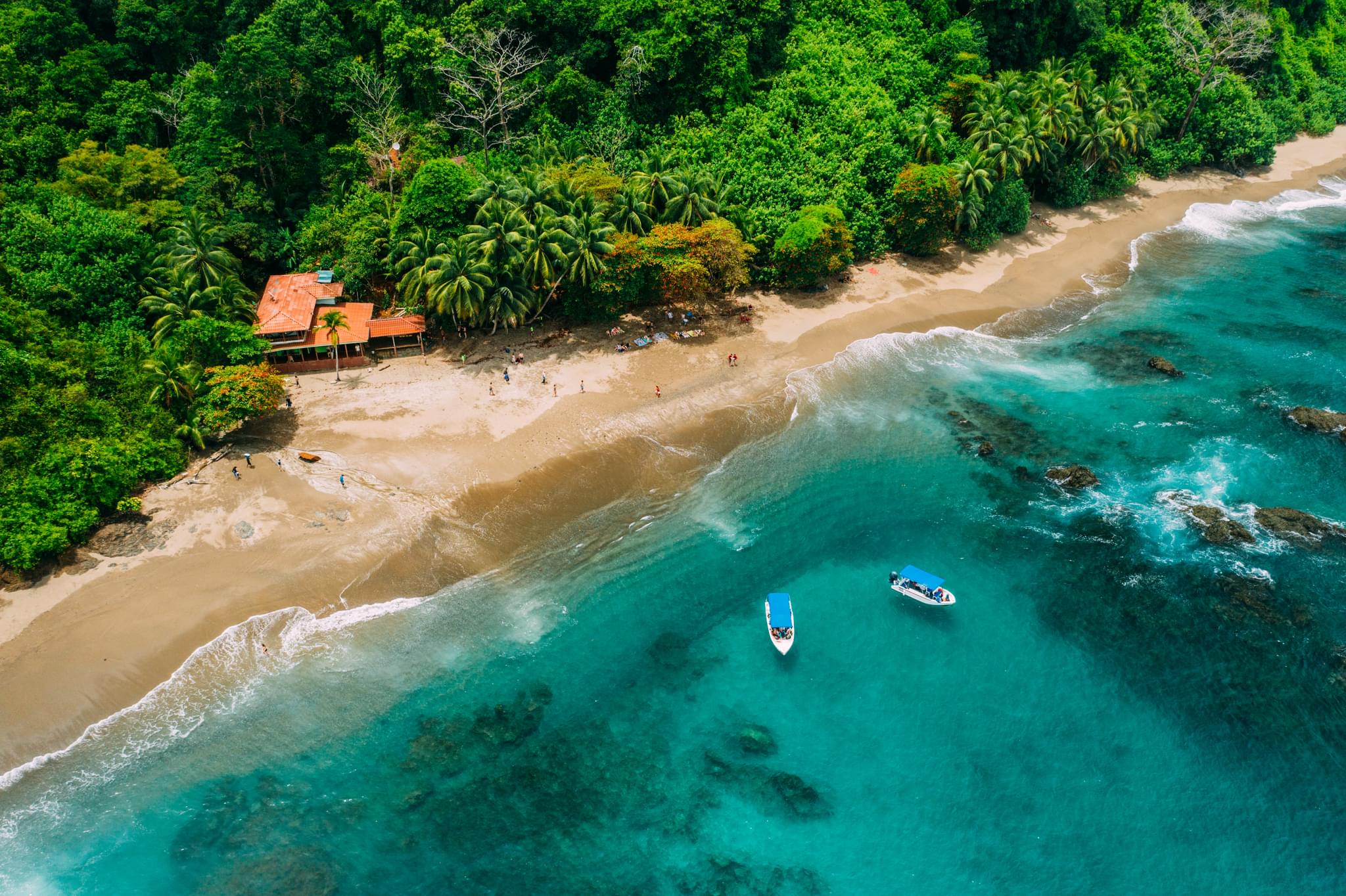 Costa Rica Family Holidays
Award-winning sustainable holidays away from the crowds
Slow progress
Perfect storm
Walking through paradise
Dolphin racing
Echoing through the trees
Snorkelling with sharks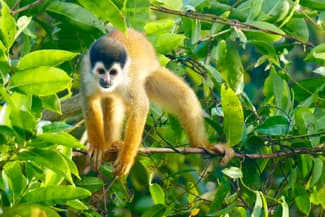 1 of 6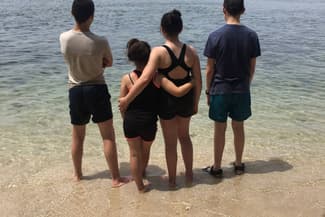 2 of 6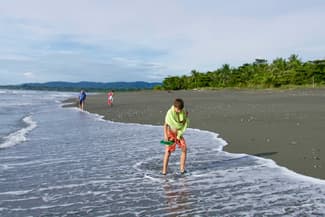 3 of 6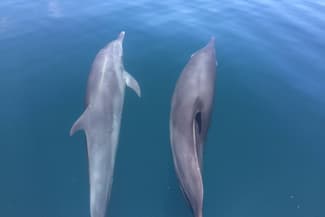 4 of 6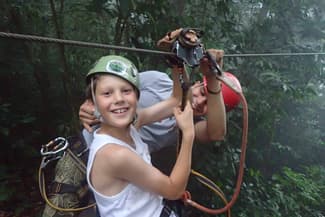 5 of 6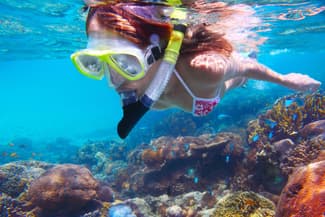 6 of 6






From Osa Peninsula, Costa Rica
Out of the goodness of our heart, we left our cook to prepare breakfast in peace and strolled out from our beach house on the Osa Peninsula for a swim.
Over the driveway the trees were alive with cheeky squirrel monkies, the smallest and cutest of Costa Rica's four species, with dozens of little babies dangling from the branches. It took us over an hour to walk the 50 metres onto the deserted beach. Breakfast was in danger of becoming lunch.
From Osa Peninsula, Costa Rica
This was the big one. Our youngest was 9, the eldest 16 - the perfect opportunity for a family trip of a lifetime. There's one moment I most vividly remember...
After watching a huge electrical storm rage outside our window, we walked down to the beach. When we got to the bay, a full rainbow spread from one side to the other. Then a double rainbow underneath. A whale fluke surfaced above the water. Then another. Such a perfect moment.
From Osa Peninsula, Costa Rica
Monkeys are the seagulls of Costa Rica, they're everywhere! One looks at me confused by my pale young face and green sun hat. I wave goodbye to my friend and his troop and approach the semi-circle shaped clearing in the leaves, a calm shady tunnel of nature leading onto the jaw-dropping beach.
Coastline stretching out forever, it's as if the soft sand has never seen another human foot. Before I can help it I'm leaping into the warm ocean of Costa Rica
From Osa Peninsula, Costa Rica
OK, we weren't actually racing dolphins. But for several minutes, we could have been, as a pod of dolphins leapt and frolicked all around us. We slowed the boat right down, and sat enthralled. There must have been a dozen or so in all. Absolutely fantastic.
After reluctantly waving them goodbye, the thought occurred to me that a race wouldn't have been much of a contest - those guys could really shift through the water.
From Central Valley, Costa Rica
It was 400 meters up, but it felt like a 1,000. The view was incredible. We went through the tree canopies, over a waterfall and river and passed a breathtaking bird sitting on a branch. At first, I was terrified it was so high up and the only way back was going forward.
Zip wiring was the most amazing experience ever, by younger brother, was incredible zooming through the air with his laughter echoing through the tree tops.
From Cahuita, Costa Rica
On the Caribbean coast we did so much exploring. We did the most amazing thing possible - snorkelling in a coral reef. I saw a shark so big I don't have words to describe it. Just imagine a creature so beautiful you just wanted to reach out and touch it. It looked so soft.
There was a sting ray buried under the sand and so many beautiful fish of so many different colours.
Amazing activities you can all enjoy together; exotic wildlife and unchecked nature all around; miles and miles of unspoilt beaches; truly memorable places to stay and soak it all in. If that sounds like your kind of family holiday, you're in the right place. Costa Rica Family Holidays
Created by specialists, tailored to you.
Activities Enjoyed Together
Snorkelling with sea turtles, giggling down rapids, or simply chilling out in the hot tub after a hike in the highlands... there's a precious time in family life when what you and your children enjoy coincides. Screens are set aside and memories are made.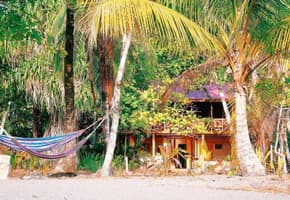 Outstanding Accommodation
Our holidays reward active adventure, but we know there's a balance to strike between the 'on the go' parts and your downtime. Whether it's a House in the Sky, or your own private beach hideaway, our accommodation is memorable and at times magical.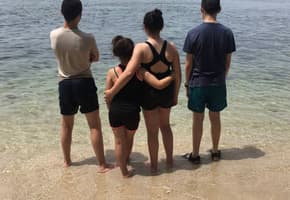 Your safety comes before everything, and financial security comes as standard. And because we've been there and done it all, usually with our fortunate offspring in tow, our holidays are personal to us, and our advice can be personal to you.