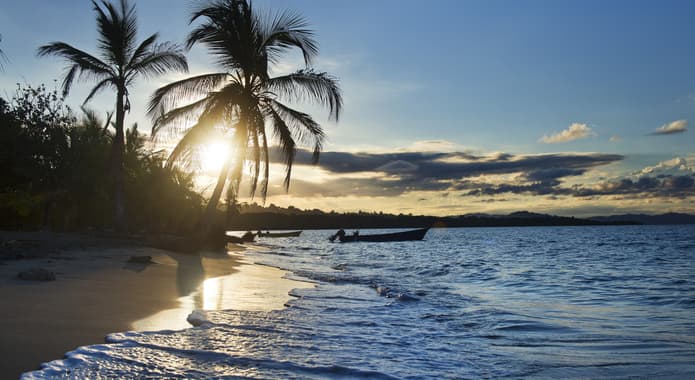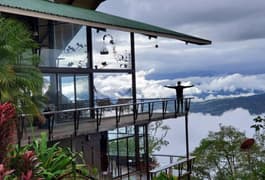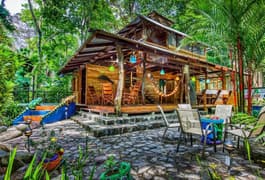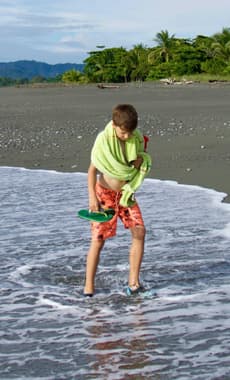 Costa Rica Family Holiday: Beach Cabins & House in the Sky
A relaxed cabin on the Caribbean; a House in the Sky above the hills; a Pacific hangout with miles of empty beach. Three amazing houses, one incredible trip.
From the reggae bars and coral reefs of the Caribbean, travel into the hills for activities aplenty and coffee at source, before settling into a little slice of paradise on the Pacific. With others to do the cooking, us to guide and support you and our local partners to show you around, you have all you could ever wish for to enjoy our beloved Costa Rica.

Costa Rica Family Holiday: Beach Cabins & House in the Sky
Cookies must be enabled in order to view maps

View Map
Itinerary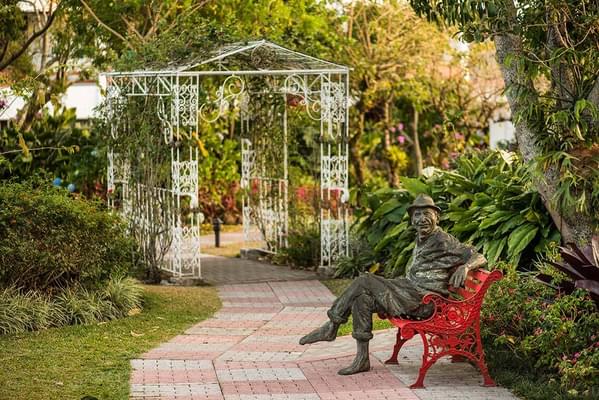 1 of 18
Day 1 - Arrive in Costa Rica
A warm welcome and a relaxing hotel just outside the city await as you land in San José today. Settle in and relax after your flight, and perhaps stretch your legs in the hotel's botanical gardens.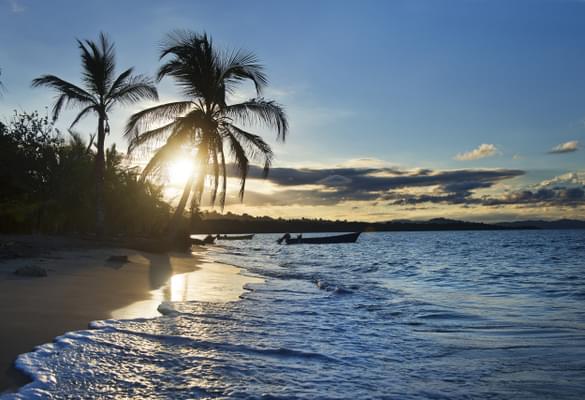 2 of 18
Day 2 - Travel down the Caribbean coast
After taking delivery of your 4x4, drive down the Caribbean to your first beach house. Reggae is the soundtrack here, creole is widely spoken and jerk chicken and coconut rice are on the menu.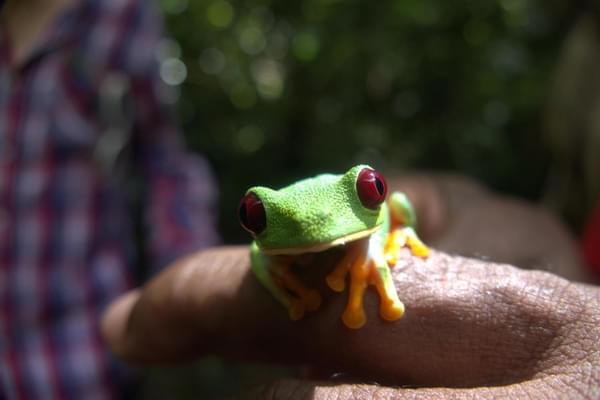 3 of 18
Day 3 - Go behind the scenes with Tino
You're in the company of Tino this morning, a real star who shares with you the rich wildlife of a beautifully unspoilt coastal reserve and the exotic abundance of his own tropical garden.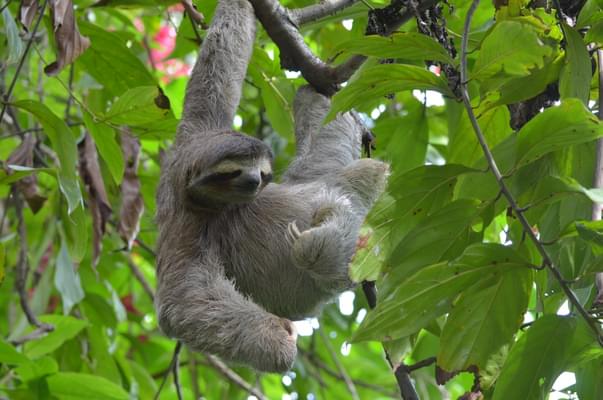 4 of 18
Day 4 - Enjoy a day of conservation and culture
This morning offers a brilliant insight into the challenges and triumphs of wildlife conservation. Later chill out on beautiful beaches and soak up the unique Afro-Caribbean cultures and cuisine.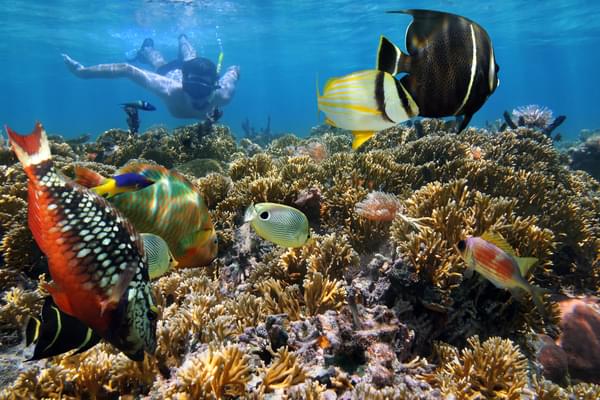 5 of 18
Day 5 - Hike and snorkel in Cahuita National Park
One thing we'd love you to do here is to hike along the pretty beaches and wildlife-rich forests of Cahuita, taking a boat ride back from the headland to snorkel at the coral reef if conditions allow.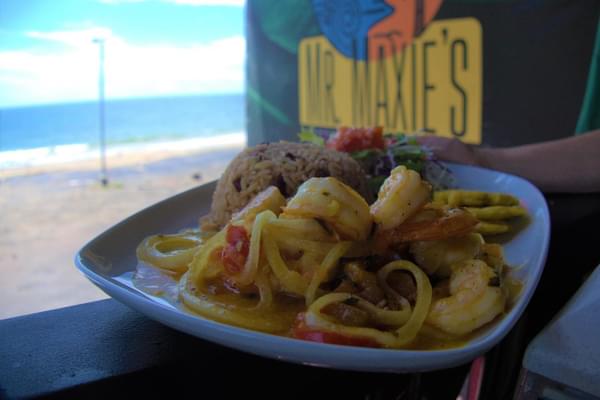 6 of 18
Day 6 - Explore from your beach cabin
Your cabin is a short stroll from our favourite Caribbean beach, so you can swim, snorkel and relax to your heart's content. The local village is full of character, from reggae bars to beach shacks.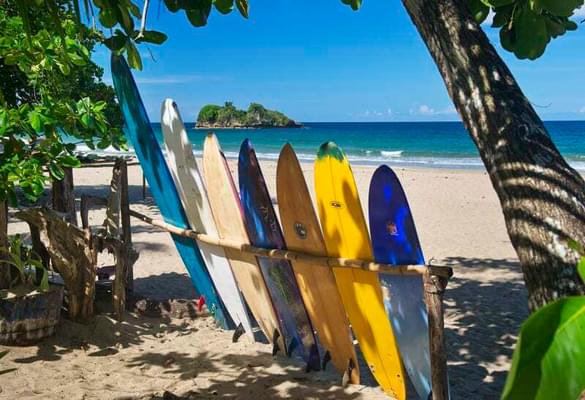 7 of 18
Day 7 - Choose how to explore on the Caribbean
Having your own car, plus our recommendations from our own family trips, gives you the freedom to explore. There's zip-lining, horse riding and watersports aplenty, or more beaches...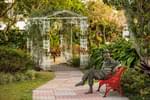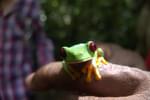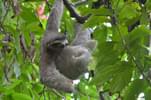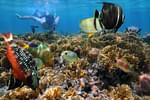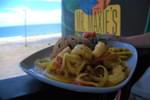 Tell Me More...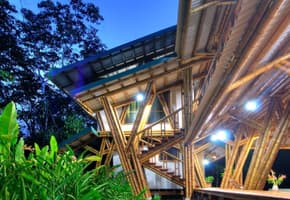 This accommodation is a highlight in itself - a relaxed cabin by the Caribbean's best beach, a 'House in the Sky' above the hills and a beach house with 7km of empty beach, and birds and monkeys all around you.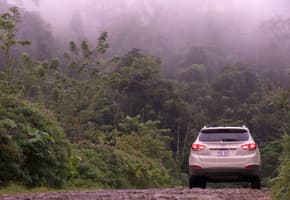 Driving gives you great freedom to explore. You have local support, 4x4 drive in case you need it on bumpier roads and GPS technology to make navigation nice and easy. But if you prefer not to drive, just let us know.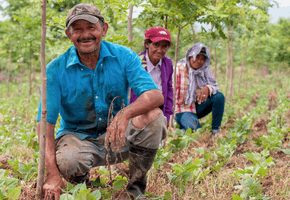 Award-winning Sustainability