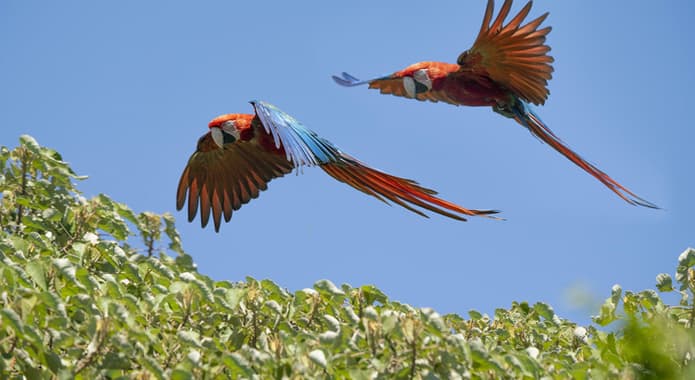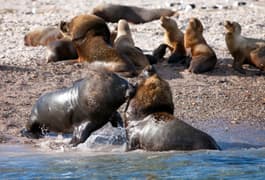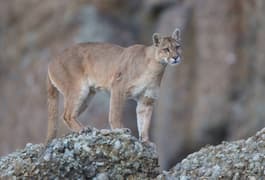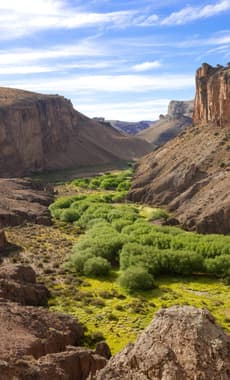 Rewilding Argentina: Patagonia to Iberá
From open steppe and coastal cliffs to lush wetlands and savannah, this exclusive trip celebrates the success story of Argentina's rewilded landscapes.
Penguins, elephant seals and whales on the coast; pumas and guanacos in the Andean foothills; marsh deer, monkeys and reintroduced macaws and jaguars in the wetlands of Iberá. This spectacular guided journey shares Argentina's diversity through one of the most ambitious conservation projects in the world.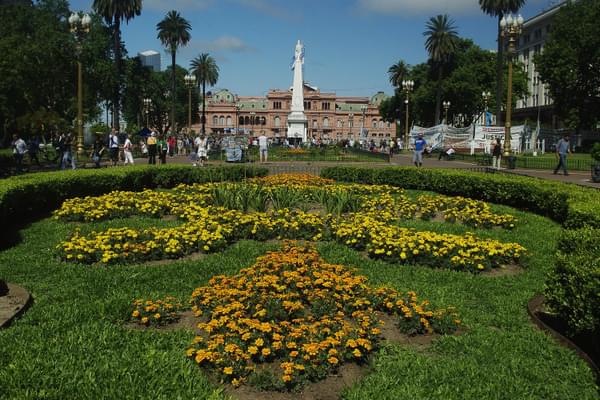 1 of 19
Day 1 - Arrive in Argentina, settle in to Buenos Aires
Arrive in Buenos Aires and the charming Palermo neighbourhood. Head out to explore on foot, enjoy eating out with the help of our local information and advice.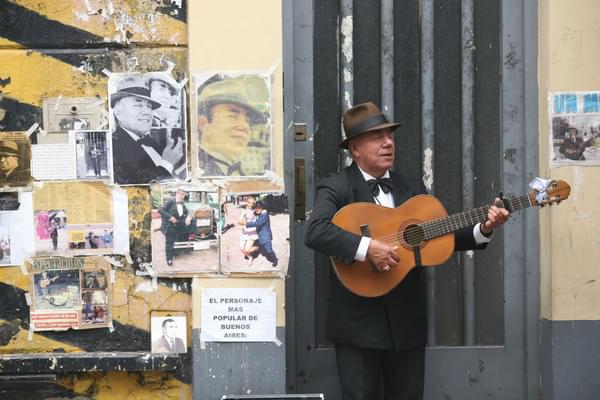 2 of 19
Day 2 - Private guided exploration of Buenos Aires
Spend this morning in the company of your own private guide who can take you on and off the beaten track. Rather than follow a specific route, this is a tour set by you.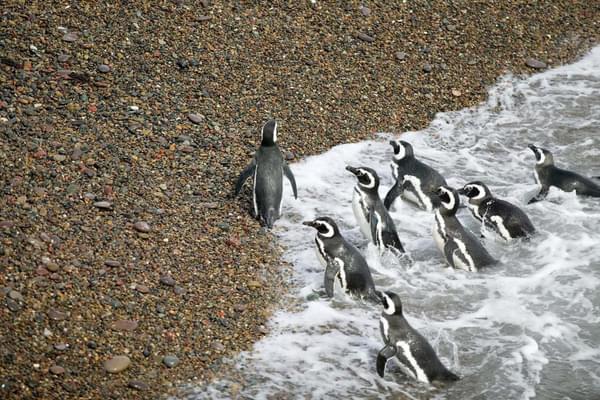 3 of 19
Day 3 - To the wildlife of the Valdes Peninsula
Fly south to Patagonia's great wildlife hotspot, the Valdes Peninsula. Meet your guide, settle in your hotel in Puerto Madryn and start exploring the local wildlife.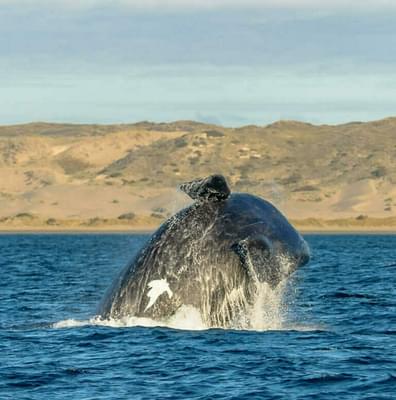 4 of 19
Day 4 - Guided whale watching, and more
Spend all day with your naturalist guide as you meet the wildlife of this UNESCO world heritage area, from Southern Right Whales to penguins, elephant seals, rheas, Orca, sea lions...and more.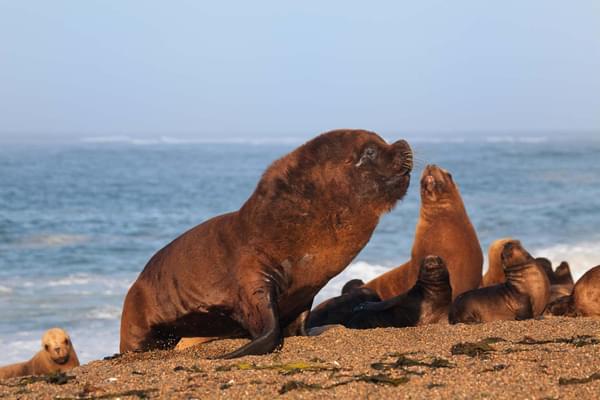 5 of 19
Day 5 - Travel south to the Blue Patagonia reserve
Travel south with your guide following the Atlantic's wild coastal to Argentina's first coastal national park and the UNESCO Biosphere Reserve, Blue Patagonia.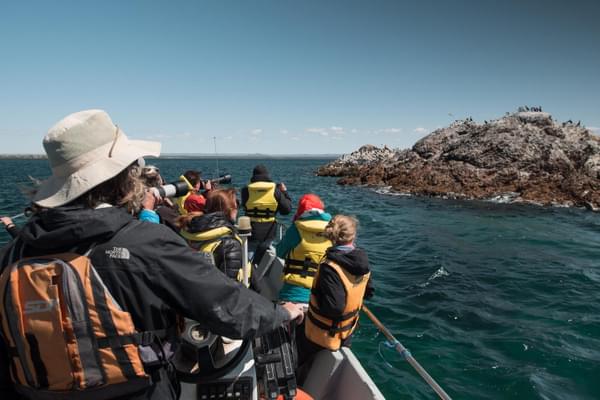 6 of 19
Day 6 - Full day guided coastal wildlife safari
Full day dedicated to the coastal wildlife of the Blue Patagonia project, part of the conservation program of Argentina's Rewilding Foundation.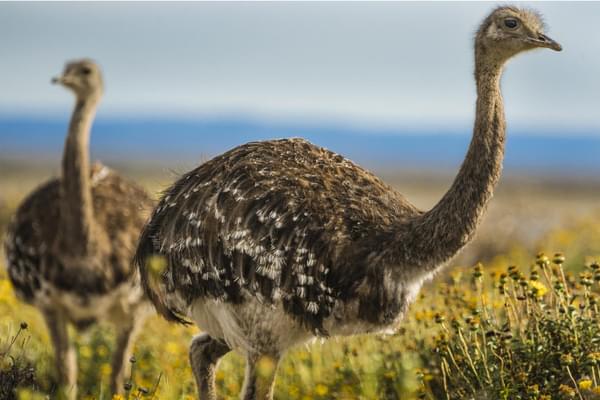 7 of 19
Day 7 - Petrified forests and ranches of the steppe
Leave the coast behind and travel under the vast skies of the Patagonian steppe. Stop to visit a petrified forest of giant monkey puzzle trees and stay at a working estancia.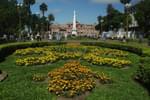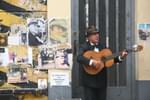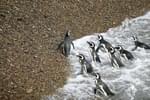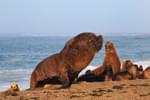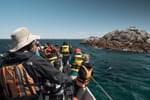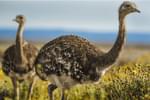 Travel with Pura Aventura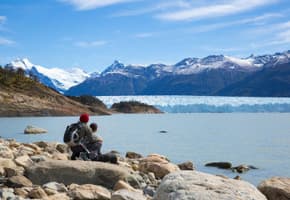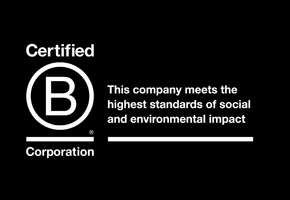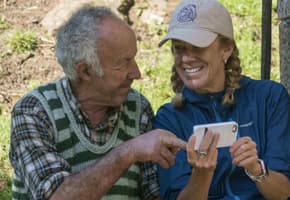 Award-winning Travel Positive