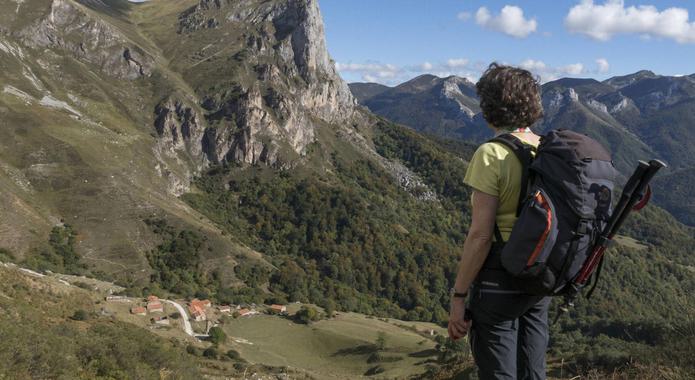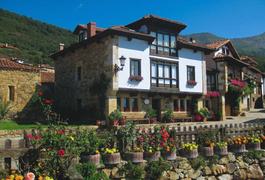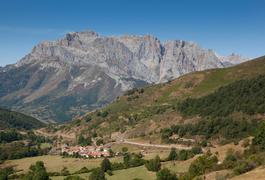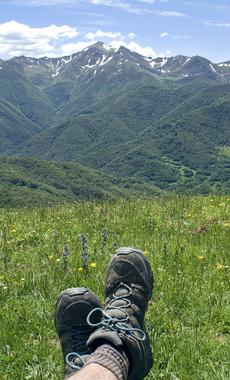 Picos de Europa Inn to Inn Walking Holiday
9 days
Duration
All of our trips can be lengthened or shortened to suit you - what we show here is an example itinerary to give you a starting point. Please get in touch to discuss a personalised proposal.
All your questions answered
When is the best time to go?


This trip can start any day of the week, from May into July and September through October. During these times, daytime temperatures will range between 15°-25°c.

The climate in the Picos is variable, the mountains are part of what is euphemistically known as 'green Spain'.

These are high mountains set just off the northern coast of Spain, off shore is essentially the width of the Atlantic Ocean. Saying this, your walk follows a route around the more protected southern parts of the mountains where you are likely to find more sunny days.

May and June tend to be showery but is also one of the most beautiful times to visit with flowers in the meadows and snow on the high mountains, to the point that in early spring the high walk on day four might be still covered in snow.

The driest month is usually September. October gradually gets more changeable but benefits from the beautiful colours of the autumnal forests.
Which are the best airports for this holiday?


We include private transfers to and from Bilbao airport or ferry port in the price of this holiday. It's possible to fly to Madrid or Barcelona and take the fast train - just ask us for advice!
Can I do this trip without flying?


Yes, this is a great option for a No Fly Holiday, travelling as a foot passenger with Brittany Ferries from Portsmouth or Plymouth.

This 'No Fly' option would cut the carbon footprint for this trip by around 65%.


There are regular sailings between Portsmouth and Santander/Bilbao, and between Plymouth and Santander, and we will happily advise on your options. Both the start and end points of this trip are within an hour or two of the Spanish ports, so it's all very comfortable.

Timed right, in 2021 you will spend one night aboard the ferry in each direction. Note that in 2021, you can't travel as a foot passenger on ferries to/from Bilbao. As of 2022, you certainly can, though all outbound sailings from Portsmouth will take around 30 hours and require two nights on board. The pay off for this is that the new ferries will cut carbon emissions by a further 25% compared to the current boats. The return journeys are usually then just one night. There are no planned changes for the Plymouth route, so it's one night both ways. You will usually have breakfasts and dinners included.

Is this trip suitable for solo travellers?


In common with all of our Inn to Inn walking holidays, most of the costs of the tour are fixed so going solo will usually mean you pay nearly the same for one person as you would for two.

If you enjoy walking alone and time to yourself then the experience itself will be absolutely lovely, and safe.
How long will I be walking each day?


The walks are reasonably strenuous with six days of walking between 12-20km. You can expect to be walking for an average of between five and six hours at a comfortable pace, with plenty of time for a picnic and to enjoy the countryside.

On day four you have two options, one challenging, one les so, the following day you also have a choice of circular walks or you can use these as rest days.
Are there any steep ascents or descents?


Altitude gains and losses are fairly substantial with height gains of 700 m on four of the days. Altitudes range from just above sea level to over 2,000m.
How do I navigate?


We provide simple written instructions for you to follow, plus GPS tracks which you use on your smartphone.
What happens to my bags?


Your main luggage is transferred ahead for you each day you move on. This is the case with all our Inn to Inn trips. You just carry a day pack with what you need for the day. The hotels are very familiar with this system.
Can I opt out of a walk if I feel tired?


Yes, it's usually possible to skip a walk on any given day if you are tired, the weather is being unkind or you want to give your knees a rest.

You can hop in with the luggage transfer and travel to your next hotel by vehicle. It's best to let us know the night before if you can so we can let everyone know.

You can of course use the circular routes as rest days and opt out of the walk that day and explore the local area instead. Your guide will be able to talk you through the different options during the briefing.
How comfortable will I be?


Accommodation is in a range of comfortable and very friendly inns along the way, all of them are in tiny villages and have different characters and styles, so star ratings are not overly helpful. If you think in terms of 2*-3* inns then that will probably set your expectations in the right place. All have en-suite bathrooms.

The Parador in Fuente Dé is the one exception, this is a larger hotel. When people think of a Spanish Parador, they usually imagine a restored castle or monastery, however, many are in modern buildings – such is the case with Fuente Dé. The service, the rooms and the food are very good and the views absolutely magnificent. The last accommodation in Arenas is also slightly larger, being a recently renovated family run hotel where you can enjoy a small swimming pool in the warmer months.
Will I meet the locals?


Yes. One advantage of the slow pace of an Inn to Inn walk is that it allows you to enjoy not only nature but the rich rural culture of the area. Although the way of life has been changing quickly in the last 50 years, a lot of people still live from the land and traditions are alive and well.

You will still see people scything the hay and leading their sheep out to graze in the high pastures. You will hear the bells of the cows, sheep and goats out in the hills, being looked after by the shepherds. While traditional cheese making from sheep and goats' milk is still alive, cattle being raised for meat is the most common income source. Most young people have left the villages up here attracted by the tourism industry or the cities, leaving just the elderly relatives to stay.

Rural architecture is still well preserved in the beautiful stone houses with their wood balconies and red tile roofs. In the town of Potes you can wander through the interesting medieval area with an impressive defensive tower. In the Valdeón valley you will see the famous "horreos" - traditional grain barns built on stills typical of northern Spain.
What might I not have thought of?


Cheese! There are too many great cheeses in and around the Picos to list here but here's a few to line up for starters: cabrales, Picos blue, Beyos, Gamoneu del Valle, Gamoneu del monte (rare and exquisite), Valdeon blue, Beyos (the sheep one is best), and Peral. And who could forget, Afuega'l Pitu, which translates approximately as 'it makes you cough'. Which it does, because it is, shall we say, an acquired taste?
Can I make changes to this trip?


This holiday can be tailored to suit you in certain ways though as an inn to inn walk, we can't easily deviate from the route without compromising the trip.

Extending the trip is perfectly possible. La Rioja is only a couple of hours away, the Pyrenees start just a few hours to the east. To the west, there are various routes to Santiago de Compostela which you can pick up. Moving south, you can walk the beautiful Ebro River canyon or go further to walk the villages of Andalucía.
Can't find what you're looking for?
Travel with Pura Aventura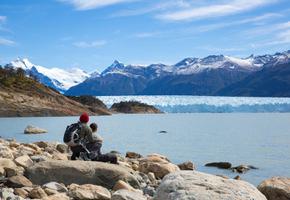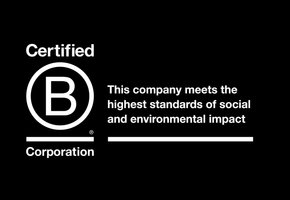 We are one of the first UK travel companies to be certified B Corp – regarded by The Independent as the premier sustainability certification, and described by Which? as "meeting the highest standards of social and environmental performance".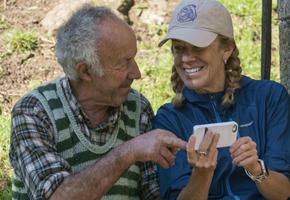 Award-winning Travel Positive