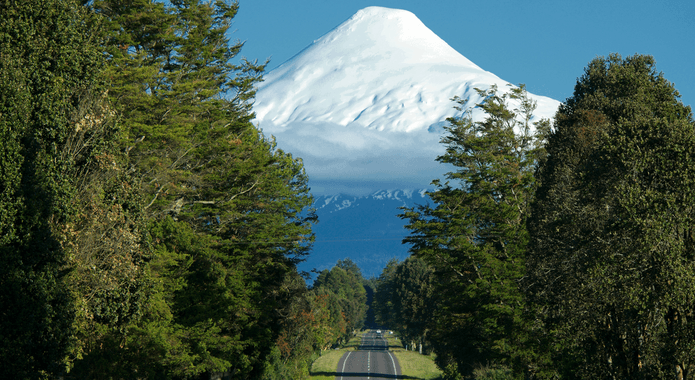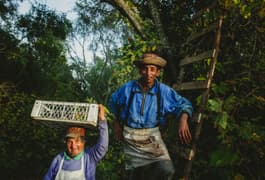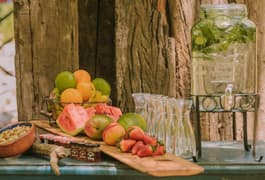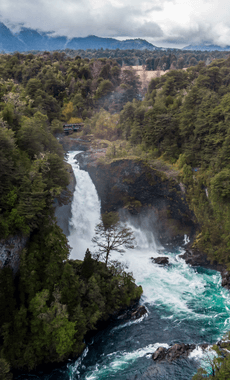 Hidden Treasures of Central Chile Road Trip
From volcanoes to vineyards, starry skies to exotic forest, experience Chile's flavours, cultures and landscapes on a special journey along roads less followed.
All your questions answered
Helping you find the right holiday for you is important to us, so here's a few common questions about this trip to help. If there's anything you'd like to know that's not covered here, send us over a message or you can also give us a call on +44 1273 676 712 and we'd be only too pleased to help.
When is the best time to go?


Some time between October and April is the time to catch all three areas at their best. Santiago and the winelands should be warm and inviting, the Atacama generally clear and dry. The Lakes are moving from late spring through summer and into early autumn so is always beautiful.

What will the weather be like?


From Maule and the winelands all the way up to the Atacama it will tend to be warm and sunny throughout. Up in Elqui, the altitude will mean cool to cold nights.

Further south, during the first 10 nights of the trip, the weather will be much less predictable - likely with rainfall.

On paper, the weather here will be better in January than in October or April. In practice, the best weather we've ever had was in early October and very late April so don't sweat the weather, bring the right clothing and embrace it.
When is peak season?


November through March is the busier period with January as a peak as that's when South Americans are on their summer holidays. We make sure to steer you away from crowds so the trip still works well in this period.
How far ahead should I book?


This somewhat depends on when you want to travel but relatively small hotels and lodges in popular destinations mean that 12 months is sensible, assuming you want to travel on specific dates. The more flexibility you have, the better.

Is this trip suitable for solo travellers? As a private trip, you are not joining a group. As such, this isn't the most obvious choice for a solo traveller. The fixed costs of the vehicle rental are particularly high.

Saying that, if you were happy with the extra investment, the experience would work well for a solo traveller who enjoys being on their own.
How much carbon is produced on this trip and how is it mitigated?


Total carbon generated on this trip: 4,166kg per person
Carbon mitigated by us: 6,666kg per person

As Yvon Chouinard, of Patagonia, Inc. rightly declared: "To do good, you actually have to do something."

Therefore, for every kilometre travelled by road, air and sea on your Pura Aventura holiday, we carbon balance it by a mile - i.e. by 160% of your trip's carbon, from your front door and back again, irrespective of whether we book your international travel or not.

This is one of the travel industry's most ambitious and innovative schemes and has recently been praised by Wanderlust, Condé Nast Traveller and The Independent.
How much driving is there on this trip?


While this is a holiday dedicated to your spending time experiencing Chile, it does involve a good amount of driving.

The total driving distance from top to bottom of this trip is 2,500km, that's before you account for any day trips or detours.

You stay two or three nights in each of your destinations before moving on. Most distances are between 200-300km so you can expect to be driving for three to four hours every second or third day.

On a two days there are longer drives of nearer six hours. Estimated driving times and distances are noted at the end of each day of the itinerary above.
What is the driving like?


Generally speaking, very easy and low stress. All of the roads you are likely to encounter are paved and in a reasonable state of repair. Driving in Chile is recognisably rules based so overflowing chicken trucks really aren't a thing here.

You probably wouldn't enjoy driving in Valparaiso, which is why we have you stay nearby and suggest taking a taxi in for a day trip.
What is it like to navigate?


Fairly simple, you are primarily travelling on the Pan American highway north - Ruta 5 as it's known. The rule of thumb is simple, if you hit the ocean, you've gone too far left and if you hit the Andes, you've strayed too far right.

We provide you with the best available road maps as well as our own written instructions. In addition, you will want to also use a navigation app such as Waze. You can pre-load drives onto this with wi-fi, it then switches to using your phone's 'always on' GPS rather than expensive data whilst on the move.
What is the rental car like?


We always include a mid-sized vehicle which is comfortable for long distances, usually all-wheel drive. The four wheel drive is rarely necessary but it does make for a more sure-footed driving experience. Engines tend to be of a generous size, no whirring and whining along.
Is it suitable for friends?


Absolutely, yes.

For two couples, the trip is perfect as it is, using one vehicle. The per person price naturally reduces. For groups over five people, we would look at two vehicles but otherwise should be able to keep things very much the same.
How active is this trip?


This is conceived of as a cultural exploration trip with some activities woven in. As such, it really is up to you exactly how much you do or don't do.
How comfortable will I be?


Really very comfortable. You can see the hotels and lodges we use for this trip by asking for full details, but overall expect 4* type levels of comfort.
Will I meet the locals?


The focus of this holiday is undoubtedly on exactly that. If you are doing this trip it is because you have a curiosity about the human side of Chile.

From the very first day, you will be interacting with our partners on the ground who will help introduce you to both Chile and Chileans.
Can I make changes to this trip?


Absolutely. We can tailor your holiday in any number of ways, shortening it, adjusting the content to suit you.

Further south is the spectacular Carretera Austral so you can make the scope of the trip even more ambitious. Or cross over to visit Argentina.

Fly to another country and the continent opens up - we can do wonderful things. Just drop us a line to start the conversation.
What is the payment process and is my money completely safe?


We take a 15% deposit to secure your holiday, with the remainder due eight weeks before your departure.

Your money is 100% protected through our ATOL licence if your trip includes a flight booked through us, or through our ABTOT bond if it does not. Either way, this protection provides a cast-iron financial guarantee and helps you book with complete peace of mind. Because the contract between us exists here in the UK, you get this protection regardless of where you live.

As always, our covid-19 policies ensure you have complete flexibility, just in case. Throughout the pandemic we have frequently been praised by Which? as a tour operator to trust, so you're in good hands. Your safety is always our top priority and we want you to be able to fully look forward to and enjoy your holiday with peace of mind.
Can't find what you're looking for?
Travel with Pura Aventura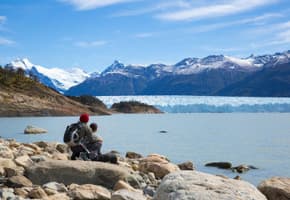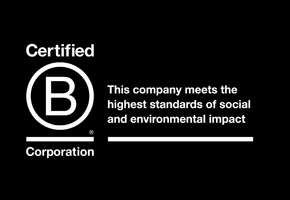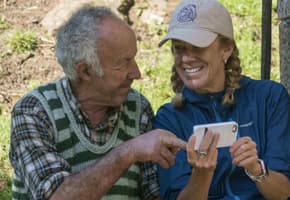 Award-winning Travel Positive