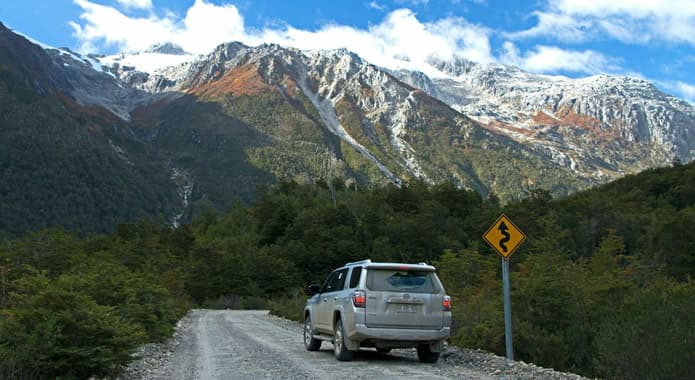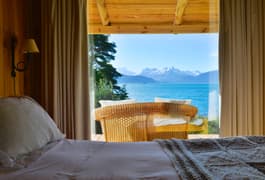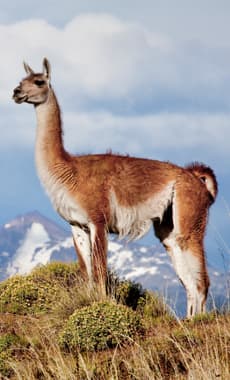 Great Road Trips: Patagonia's Carretera Austral
From rainforests to the icefields, this is Patagonia is at its untamed best. Enjoy cosy lodges, stellar walks and exclusive experiences along a road less travelled.
All your questions answered
Helping you find the right holiday for you is important to us, so here's a few common questions about this trip to help. If there's anything you'd like to know that's not covered here, send us over a message or you can also give us a call on +44 1273 676 712 and we'd be only too pleased to help.
What flexibility will I get with any Covid-19 restrictions?


First thing to say is that throughout the pandemic we have frequently been praised by Which? as a tour operator to trust, so you're in good hands. Your safety is always our top priority and we want you to be able to fully look forward to and enjoy your holiday with peace of mind.

Even as restrictuons ease, our policy remains as it always has - we view quarantines as a travel restriction on a par with lockdown, in-country restrictions at your destination or FCDO advice against travel, and we will offer the same flexibility as in those situations; defer to new dates or a full refund at the point at which your trip is imminent. In these cases, we define imminent travel as a month prior to departure.


Read more: Covid-19 FAQs
What is the payment process and is my money completely safe?


We take a 15% deposit to secure your holiday, with the remainder due four weeks before your departure, rather than the usual eight weeks.

Your money is 100% protected through our ATOL licence if your trip includes a flight booked through us, or through our ABTOT bond if it does not. Either way, this protection provides a cast iron financial guarantee and helps you book with complete peace of mind. Because the contract between us exists here in the UK, you get this protection regardless of where you live
When is the best time to go?


Any time between October and April is the time to catch Patagonia as it moves from late spring through summer and into autumn.
What will the weather be like?


Santiago should be warm and sunny whereas in Patagonia, the weather will be whatever it will be.

On paper, the weather here will be better in January than in October or April. In practice, the best weather we've ever had was in early October and very late April so don't sweat the weather in Patagonia, bring the right clothing and embrace it.

For the bulk of your time, you are to the east of the Andes - the only place in Chile where this is possible, a country defined by being the land to the west of the Andes. Because the dominant weather comes in from the Pacific Ocean, being in what is effectively the shadow of the mountains means that Aysen, more than any other part of Patagonia, tends to have more stable weather.

Saying that, this trip encompasses a variety of different ecosystems, from temperate rainforest to dry steppe to ocean glaciers. You will likely experience everything from rain to snow, wind to hot sunshine during this trip.
How much carbon is produced on this trip and how is it mitigated?


Total carbon generated on this trip: 4,094kg per person
Carbon mitigated by us: 6,550kg per person

As Yvon Chouinard, of Patagonia, Inc. rightly declared: "To do good, you actually have to do something."

Therefore, for every kilometre travelled by road, air and sea on your Pura Aventura holiday, we carbon balance it by a mile - i.e. by 160% of your trip's carbon, from your front door and back again, irrespective of whether we book your international travel or not.

This is one of the travel industry's most ambitious and innovative schemes and has recently been praised by Wanderlust, Condé Nast Traveller and The Independent.
How active is this trip?


As a tailormade holiday we can adjust things to suit you prior to your departure. There is also much of this trip where it is up to you to set the pace. There is plenty of opportunity to get out walking on this holiday but equally, if all you wanted to do is sit and stare at the landscapes, it would remain a great trip.

At various stages in the journey, you have private guides who adjust activities to suit.

The walk in Patagonia Park can be set to suit you. If you are able to manage the 21km of the Lagunas Altas route then we would highly recommend that you do this.

However, there are other shorter routes available which your guide can discuss with you once there. The same applies in Cerro Castillo National Park of course.
How much driving is there on this trip?


This is not a holiday dedicated to driving, it is about your spending time out and about in the great outdoors. The driving is simply a means to an end.

The total driving distance between the seven different overnight stops on the Carretera Austral section of this trip is 1,300km.

You stay two or three nights in each of your destinations before moving on. Most distances are between 120-200km so you would generally expect to be driving for three to four hours every second or third day.

Our Holiday Guide makes suggestions for stops along the way, places you can head off for short walks or stop to appreciate particularly fine views. It is rare that a day would be dedicated to driving, the norm would be that you set off in the morning and have the afternoon free to walk and explore.
What is the driving like?


The Carretera is paved only in certain sections, within each day of the itinerary above we set out how much of any given drive is paved versus unpaved.

Generally speaking, the section of the road from about 60km south of Balmaceda airport (Villa Cerro Castillo) all the way north past Coyhaique and up to Puerto Cisnes, is paved. It is in a generally decent state of repair. Traffic is very light except for the immediate vicinity of Coyhaique.

For most of your time, you will be driving on unpaved road but it is surfaced. That is to say that the surface of the road is loose gravel on a flattened/scraped bed of dirt. Along most of its length there is plenty of room for two way traffic - the road being approximately three car widths from side to side.

The near constant works to maintain the road mean two things: there are very few sections of washboard road (bad stuff) and there are lots of stop signs to go around works. All in all, Patagonia, the Carretera Austral particularly, is a place where to rush is to waste time. We suggest an average speed of just 40kmph, which gives you plenty of opportunity to stop and enjoy the views along the way.

When it is dry, the road can kick up a lot of dust. When it is wet, it kicks up mud and spray. Traffic levels are so low that this is unlikely to be any sort of problem except at busier times of year (January) on the busier stretch (from Puerto Rio Tranquilo north to Cerro Castillo). It is worth bearing in mind that the population density down here is half that of Mongolia, out of season, it would not be surprising if you didn't pass another vehicle for 20 minutes at a time.
What is it like to navigate?


It is effectively impossible to get lost on the Carretera Austral, it is essentially one road going north-south. We provide you with the best available map, on which distances, road surfaces and petrol stations are all clearly marked.

In addition, we provide our own written instructions. We do not believe you need anything else.
What if something happens?


It is the culture of this remote area that you never pass a stopped vehicle without asking if things are OK and offering to help.

We ask you to do your driving earlier in the day so you don't have to worry about getting stranded in the dark.

The mobile phone coverage along the Carretera is surprisingly good because people in this region rely on mobile for their internet as well as calls. You can call us, or your next hosts, to help come up with a plan.

Finally, we only use reputable, well maintained vehicles in order to minimise the chances of any mechanical failures.
What is the rental car like?


We always include a 4x4 vehicle with high clearance. The four wheel drive is rarely necessary but it does make for a more sure-footed driving experience. High clearance is really the most important thing on the Carretera. Engines tend to be of a generous size, no whirring and whining along.
When is peak season?


January into February is when South Americans (notably Chileans and Argentinians) are on their long summer holidays so is really the only time when there are people on the Carretera Austral in anything like significant numbers. Even then, this is a region with lots of space and very few people.
How far ahead should I book?


This somewhat depends on when you want to travel but relatively small hotels and lodges in popular destinations mean that 12 months is sensible, assuming you want to travel on specific dates. This is compounded by the fact that we space out our departures to avoid your overlapping, in any significant way, with other clients.

Out of season, we have managed to put trips together with a month's notice but it's not our first choice! It's always worth asking us about space as we know which places represent the 'pinch points' so we can quickly tell if the holiday is going to be deliverable.

Is this trip suitable for solo travellers? As a private trip, you are not joining a group. As such, this isn't the most obvious choice for a solo traveller. The fixed costs of the vehicle rental are high. Saying that, if you were happy with the extra investment, the experience would work well for a solo traveller who enjoys being on their own.
Is it suitable for families or friends?


Absolutely, yes.

For two couples or a family unit, the trip is perfect as it is, using one vehicle. The per person price naturally reduces.

For groups over five people, we would look at two vehicles but otherwise should be able to keep things very much the same: our Tortel boat sleeps up to eight and in Cerro Castillo we can accommodate seven.

For groups larger than that, or groups of more than five requiring private facilities, we would have to make some tweaks.
Will altitude be a problem?


Not in Patagonia, no, you are at or around sea level. The steppe around Coyhaique, the highest part of your trip, is under 1,000m above sea level.
How comfortable will I be?


This holiday is comfortable throughout. For specific hotels we use on this trip, please ask us for full details.

The hotels and lodges in Aysén (Patagonia) have reached a great moment whereby we have a wonderful selection of very high quality small hotels for you to stay in. These are not luxury properties but rather very clean and comfortable owner run places where the welcome is as warm as you'll find anywhere in the world.

You should expect 3-4* standard, but given how remote all of these places are, that generally feels very comfortable indeed.
Will I meet the locals?


Absolutely but they probably won't speak English. You may find that communicating with your guides takes a little patience on both sides.

When eating out in restaurants you will likely have to rely on whatever Spanish you have, or on a translation app.

When driving, you need to be careful because cows quite often wander into the road. Gauchos ride their horses along the road, usually with their dog behind.

Hitchhiking is common here, locals getting from one village to another will wait patiently for a bus to pass but if you stop, they'll be delighted. They may offer you money, that's normal etiquette – you don't have to take it!

All in all, this is Patagonia. It is unvarnished but for those of us who like our travels to ignite the exploring spirit in us – there can be few better places in the world.
What might I not have thought of?


The colours! You will have days which are cloudy and rainy but that can make the waters of Lago Carrera, or the Baker River, seem even more of a crazy shade of turquoise. The ice at Jorge Montt glows. In autumn, the southern beech trees turn yellow, red and orange in great stripes across the flanks of the mountains. In spring, the flowers are everywhere.
Can I make changes to this trip?


Absolutely. We can tailor your holiday in any number of ways, and will often have to play with the running order to find space for you, or to avoid your overlapping too much with other clients.

There is more Carretera to explore to the north of Queulat, or there is more of Patagonia to explore to the south - along the Argentine side of the frontier or into Torres del Paine which sits beyond the icefields to the south.

The desert north of Chile's Atacama, the forests and volcanoes of the Lake District, the ancient history of Rapa Nui (Easter Island) or the comforts of the winelands are all easily connected to this trip.

Flying to another country and the continent opens up - we can do wonderful things. Just drop us a line to start the conversation.
Can't find what you're looking for?
Travel with Pura Aventura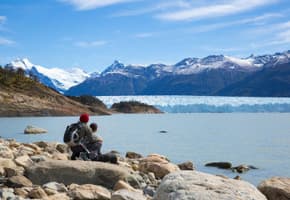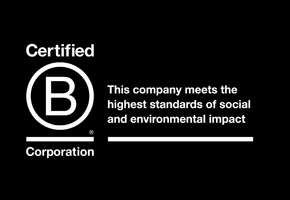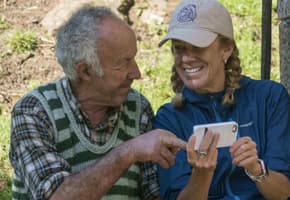 Award-winning Travel Positive