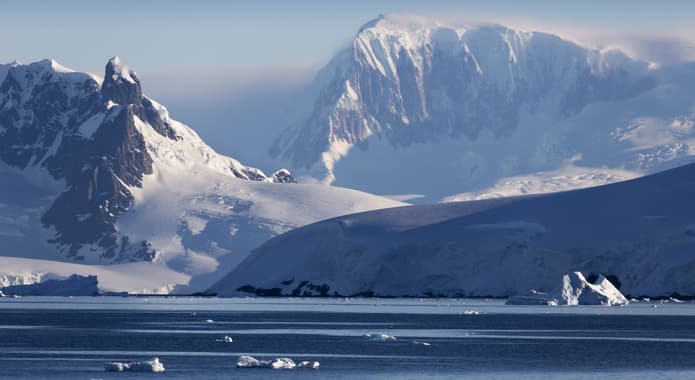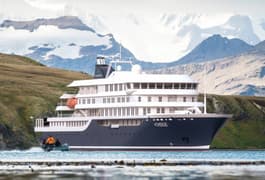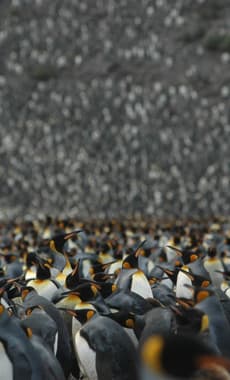 Falklands, South Georgia & Antarctica Cruise
The ultimate wildlife voyage, from the whales of a wild Patagonia coast to the vast penguin colonies of the South Atlantic and on to awesome Antarctica.
£13,050 pp
$18,270 pp
n/a
All your questions answered
Helping you find the right holiday for you is important to us, so here's a few common questions about this trip to help. If there's anything you'd like to know that's not covered here, send us over a message or you can also give us a call on +44 1273 676 712 and we'd be only too pleased to help.
When is the best time to go?


The Antarctic season runs during the austral summer which is late October to late March. Each month brings something different in terms of wildlife. If you have any specific interest in certain wildlife let us know and we can advise the best month. Antarctica is a very physical place, from the wild southern ocean crossing to the massive ice flows and high mountains. Nature dominates and as such, weather is always unpredictable but rarely as cold as you may think.

The climate in the Falkland Islands (Malvinas) is cool and usually dry and rarely below freezing.

In October and November the peninsula will be at its most pristine and dramatic with plenty of fresh snow and huge icebergs. Photographers tend to prefer this time of year as the snow becomes less pristine later on in the season by nests and droppings and the icebergs start to reduce in size. Pack ice will prevent access to some landing sites so some shore landings may need to be cancelled and/or rescheduled.

Penguins, seals and seabirds can be seen courting at this time of year with plenty of rituals on display. The spring flowers are in bloom across South Georgia, and it is the best chance to see emperor penguins in the Weddell sea.

Days are already long as the sun rises around 06:00 and sets about 20:30 extending to around 23:00 by the end of November. Drake Passage crossings tend to be rougher early in the season, though impossible to predict at any time.

In December it's high summer and there is plenty of wildlife activity. Penguin eggs start to hatch, first in the Falklands and South Georgia, and then on the peninsula by the end of the month. Southern elephant seals can be seen guarding their pups. Seabirds are abundant. The average temperature on the peninsula rises so that days are comfortably well above freezing and night-time temperatures are only just below freezing. The sun sets for only three hours a night on the peninsula, reaching almost 24 hour daylight by the solstice.

January through to February is the peak season. Temperatures are still a few degrees above freezing during the day and darkness still falls for only three-four hours per night. January is often the peak time for penguin lovers, you'll see chicks galore, while seal pups are very active in the water.

By February you have more chance of seeing whales and the penguins start to fledge. Fledgling gentoo penguins are a particular highlight.

In March the average temperature cools a little more, though daytime temperatures tend to still stay above freezing. March is the best month to see whales and orcas as they start to migrate north. If you are very lucky you might see the Aurora Australis. Icebergs are now smaller than at the start of the season, though still very impressive and you can often explore deeper as the pack ice has broken up.

How far ahead should I book?


This somewhat depends on when you want to travel. If you have specific dates in peak season, we advise you book at least 12 months ahead to secure your dates. The more flexibility you have, the better.
How much carbon is produced on this trip and how is it mitigated?


Total carbon generated on this trip: 4,259kg per person
Carbon mitigated by us: 6,814kg per person

As Yvon Chouinard, of Patagonia, Inc. rightly declared: "To do good, you actually have to do something."

Therefore, for every kilometre travelled by road, air and sea on your Pura Aventura holiday, we carbon balance it by a mile - i.e. by 160% of your trip's carbon, from your front door and back again, irrespective of whether we book your international travel or not.

This is one of the travel industry's most ambitious and innovative schemes and has recently been praised by Wanderlust, Condé Nast Traveller and The Independent.
Is this trip suitable for solo travellers?


Yes, this trip is perfectly suitable for solo travellers as all activities are in small groups. There are twin, triple and quadruple cabins so plenty of options if you are prepared to share. If you want a cabin for single use, there will be a supplement.

How active is this trip?


This is an adventure for sure, but it is not that active. For anyone who loves the great, truly great, outdoors, this is undoubtedly one of our finest adventures. You spend days at sea navigating. During this time you have lectures and time with the guides, the bridge is always open and you have time to chat to fellow passengers.

Once at each destination you typically have two opportunities to disembark a day. These involve disembarking the ship into small zodiacs that take you to shore. Some excursions are in the zodiacs as you explore the coastlines. You will usually get wet. Any shore landing can be cancelled at short notice if the weather is not suitable. This is a journey to the most remote place on earth across its fiercest seas.

Do I need specialist gear?


Temperatures are not as extreme as you might think. A winter day in Scotland or the northern states of the USA is likely to be worse than what you will experience in the peninsula in summer time. The temperatures rarely drop below freezing so you are unlikely to need to buy any gear specific for this trip. However, If you don't have suitable gear you can rent it directly from the boat or in the shops in Puerto Madryn. You do need to pre-book and we provide full details.

Think in terms of layers - base layer, shirt, fleece, and then a windproof and waterproof outer layer will keep you sufficiently warm. Winter hiking trousers are fine for your legs.

The wind will be the main factor and it will feel much colder if the wind is up. While on the zodiac transfers, probably the coldest moments of your trip, a good hat, neck protection and good gloves are a must.

Wellington /muck boots are provided by the boat and are the most suitable footwear for all landings.

How comfortable will I be?


In Buenos Aires we like to use smaller hotels of a 3/4 star standard in the more residential neighbourhoods such as Palermo. This way you can get into the centre of the city during the daytime by taxi but at night you can simply stroll out to the local bars and restaurants near your hotel.

In Puerto Madryn, there isn't a great deal of choice but we use a decent four-star in a central location.

For the Antarctic cruise, this itinerary is based on a twin cabin with porthole and private bathroom. Upgraded cabins are available, but as with any expedition boat in these waters, facilities are robust and practical rather than luxurious. These ships were typically previously used for research purposes.

The ship accommodates up to 174 passengers in 82 cabins. There is plenty of communal space between the restaurant, bar area and observation deck so you have space to roam. Sitting out on deck can be just wonderful.

Will I get seasick?


The Southern Ocean is notorious for its wild seas and Drake Passage is a rough stretch of sea. Even on a calm crossing you are likely to feel nauseous at first. The vast majority of people adapt within half a day and then feel fine for the rest of the trip.

It is not an issue for the vast majority. Speak to us if you are worried and we can advise further and tell you about our own personal experiences.

And a extra note on the Drake Passage. It's a wild stretch of sea, however, it is part of the journey, and part of the experience. It is our strong opinion that Antarctica is a place to be preserved, fiercely protected, and part of that is to make it difficult to get to. To visit Antarctica, you have to 'earn your stripes' and that's the Drake Passage – or it can be when the seas are rough. The crossing is a great experience, with your guides giving talks and lectures as well as enjoying time with your fellow passengers, guides and crew.

What meals are included on board?


Once you are on board all meals are included. There is a buffet breakfast with lots of variety including freshly baked bread and fresh fruit throughout the journey. Lunch and dinner are normally buffet-style except when the sea conditions make it more comfortable to be served at the table. The ship can cater for most food preferences and health requirements if informed in advance.

Water, tea and coffee are included. Other drinks are extra. You can order drinks with your meals and put them on a tab that will be settled on the last day on board. There is also a bar at the main observation lounge where your drinks will be added to the same personal tab. No food should be taken off the ship on any of the landings. The ship follows the strict Antarctica conservation regulations.

What does a day on board look like?


07:30: Wake up call

08:00: Breakfast

09:00-12:30: Morning activities

12:30: Lunch

15:00 -18:00 Afternoon activities

18:45: Guide briefing for the next day

19:30: Dinner

Will I be cut off from the world?


Best to assume you will be out of contact, and that is one of the joys of this trip, so you can focus on the incredible landscapes and wildlife. Phones and internet are actually available though (charged as extra on board). This is always subject to the satellite connection that can be variable in a place like the Southern Ocean. We suggest you keep these options just for emergency.

What might I not have thought of?


This part of the world has the power to change the way we look at the world and our place in it. People who visit often find it hard to explain but nature dominates to such an extent that as humans we feel totally humbled by it and very small. It is an extraordinary place. It will stay with you.
Can I make changes to this trip?


The cruise section is a fixed itinerary that will run as per the program but can be adjusted due to the weather conditions, sea or ice. The Captain is in charge of the itinerary and will adapt the itinerary in the best interest of the passengers, you do have to expect changes in a place like Antarctica.

The land section of this trip is completely flexible and can be tailored to make more of your time in Argentina or to combine the cruise trip with any of our Latin American holidays.

What is the payment process and is my money completely safe?


We take a 15% deposit to secure your holiday, with the remainder due eight weeks before your departure.

Your money is 100% protected through our ATOL licence if your trip includes a flight booked through us, or through our ABTOT bond if it does not. Either way, this protection provides a cast-iron financial guarantee and helps you book with complete peace of mind. Because the contract between us exists here in the UK, you get this protection regardless of where you live.

As always, our covid-19 policies ensure you have complete flexibility, just in case. Throughout the pandemic we have frequently been praised by Which? as a tour operator to trust, so you're in good hands. Your safety is always our top priority and we want you to be able to fully look forward to and enjoy your holiday with peace of mind.
Can't find what you're looking for?
Travel with Pura Aventura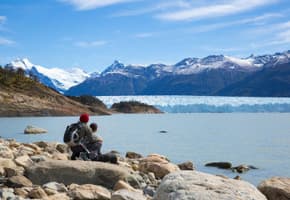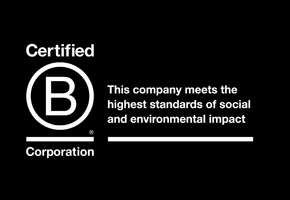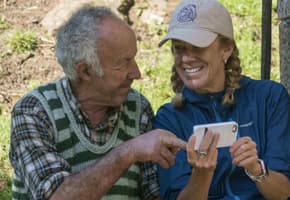 Award-winning Travel Positive