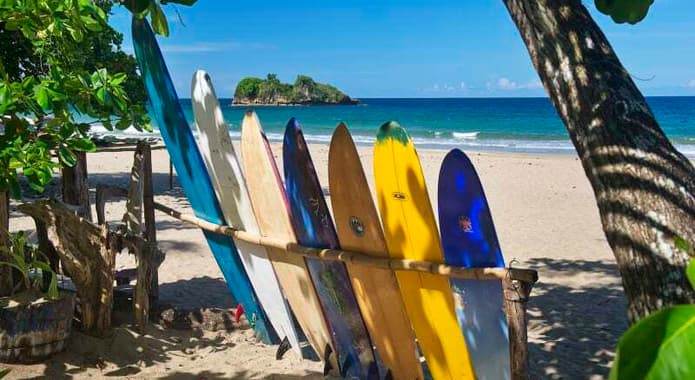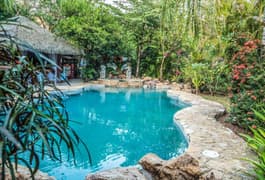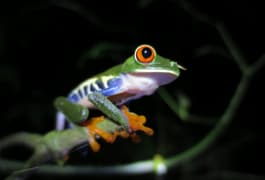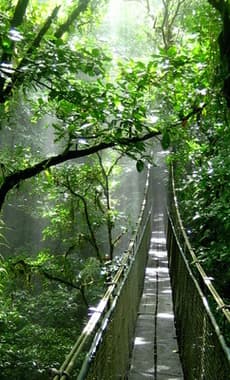 Costa Rica's Hidden Highlights Family Adventure
Caribbean culture and volcano views; rich rainforest and beautiful beaches. Enjoy our favourite hidden highlights, and leave the logistics and driving to us.
All your questions answered
Helping you find the right holiday for you is important to us, so here's a few common questions about this trip to help. If there's anything you'd like to know that's not covered here, send us over a message or you can also give us a call on +44 1273 676 712 and we'd be only too pleased to help.
Can I make changes to this trip?


Absolutely. We can tailor your holiday in any number of ways. If you have specific activities or wildlife events you want to see then we can rearrange the trip to include those. If you want to combine Costa Rica with neighbouring Nicaragua, we can do that.
When is the best time to go?


Costa Rica's a funny one because it manages to pack an unbelievable amount of weather into a small area. That's why most people are confused as to when to plan their visit.

Essentially, the country has a tall spine of mountains running down the middle so there is near total separation of the Caribbean from the Pacific sides. When it's good weather on the Caribbean side, it's less good on the Pacific, and vice versa.

Any trip to the country is really a balancing act between the two sides, with the weighting adjusted depending on the time of year.

We avoid any/all travel from late September through to late November. Things on the Pacific side are too wet and wild to enable safe travel.

Other than that, you can travel from December all the way through to September.
When is peak season?


Christmas and New Year are peak season for travellers, getting quieter again in January to pick up in February and March, usually through to Easter time. After that point, things are fairly steady.

It should be said that the types of places we visit do not tend to get busy. However, the places we stay are small so it doesn't take much to fill them up.
How much carbon is produced on this trip and how is it mitigated?


Total carbon generated on this trip: 2,669kg per person
Carbon mitigated by us: 4,270kg per person

As Yvon Chouinard, of Patagonia, Inc. rightly declared: "To do good, you actually have to do something."

Therefore, for every kilometre travelled by road, air and sea on your Pura Aventura holiday, we carbon balance it by a mile - i.e. by 160% of your trip's carbon, from your front door and back again, irrespective of whether we book your international travel or not.

This is one of the travel industry's most ambitious and innovative schemes and has recently been praised by Wanderlust, Condé Nast Traveller and The Independent.
How do I get from place to place?


This trip is based on private road transfers throughout, with no internal flights necessary. If you would prefer to enjoy this as a self-drive trip, that's absolutely fine - please just let us know.
Is this trip suitable for multiple families?


Absolutely, this would be a peach of a trip for a multi-generational family, or two families to travel together. It also works fine for different shaped families - one child, four children, all are possible.
How active is this trip?


As a tailormade trip, the level of exertion on this trip is determined by you, your interests and your ages. On this particular trip, the emphasis is more on giving you the time and freedom to go and explore or relax, rather than moving between high octane activities.

If you want more adrenaline, we can discuss this and potentially include other activities. Bear in mind that we also provide you with a detailed Holiday Guide so you can read our tips and advice for any given part of the country and sort out additional activities as you go. All are suitable for people with no experience and all specialist equipment is provided.

How comfortable will I be?


Very. You have plenty of space to spread out, relax and make yourself at home. The accommodation in itself is a highlight of the trip - think a hot tub bubbling as the clouds drift over the hills below, a shady beach hut next to gently rolling waves and inviting hammocks with birds and monkeys passing overhead.
Will there be creepy crawlies?


Yes. There's no way to keep them out, and no point trying. When walking in forests, you should always wear closed toe shoes and long trousers tucked into socks. At dawn and dusk, make sure you have repellent on and wear clothing as close to colours of the forest floor as possible.

There are also snakes. No point pretending there aren't, however, they are terrified of of humans so you are not likely to see any unless you go in search of them. They hear your clumping footsteps coming and are long gone. Avoid the temptation of rummaging around blindly in piles of leaves and you'll be fine.
Will I meet the locals?


Absolutely, yes. Because you are going off the beaten track, you will be seeing life as lived by Ticos throughout this trip. Between guides, hosts and our top tips for where to go and what to eat, you should leave Costa Rica with a proper sense of the people.
What might I not have thought of?


There's a general and infectious sense of joie de vivre, Pura Vida, in Costa Rica.

Too many holidays to Costa Rica focus entirely on the wildlife with a bit of beach and activity thrown in. That's totally unfair to the people who live here and give it all colour - and who take such pride in their environment. It's not always obvious given the ramshackle appearance of many towns and villages but the environmental education and messaging here is remarkable and people are generally very proud of the lead their country takes in matters ecological.

But really, it's the day to day people watching that too many people miss. Lunch at a roadside 'soda' is an opportunity to see all of society eating side by side, doctors to farm labourers. Eating ceviche whilst watching the fishermen haul in their catch. Tucking into a huge plate of plantains, rice and beans as a pickup truck with a huge speaker strapped in the back goes up and down the street, blaring out the latest special offer at 'MEESTER CHICKEN!!!'

It's a fun, and funny, place.
What is the payment process and is my money completely safe?


We take a 15% deposit to secure your holiday, with the remainder due eight weeks before your departure.

Your money is 100% protected through our ATOL licence if your trip includes a flight booked through us, or through our ABTOT bond if it does not. Either way, this protection provides a cast-iron financial guarantee and helps you book with complete peace of mind. Because the contract between us exists here in the UK, you get this protection regardless of where you live.

As always, our covid-19 policies ensure you have complete flexibility, just in case. Throughout the pandemic we have frequently been praised by Which? as a tour operator to trust, so you're in good hands. Your safety is always our top priority and we want you to be able to fully look forward to and enjoy your holiday with peace of mind.
Can't find what you're looking for?
Travel with Pura Aventura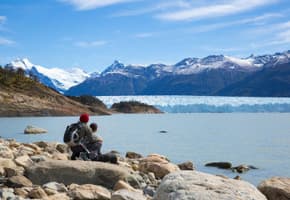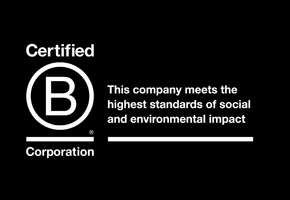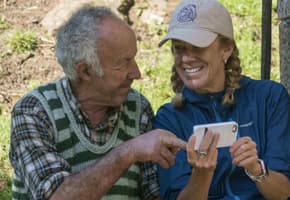 Award-winning Travel Positive