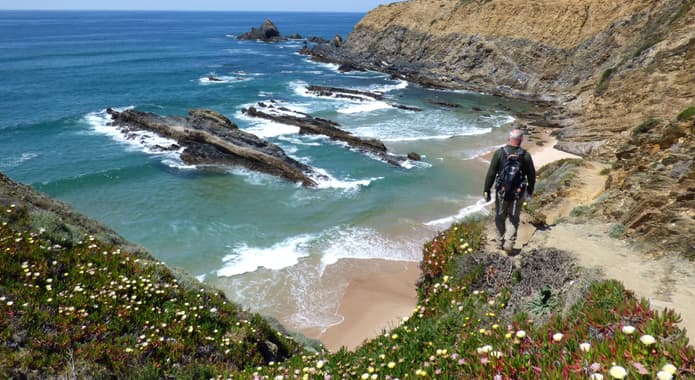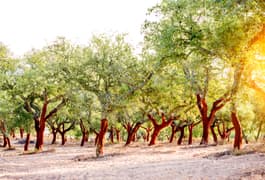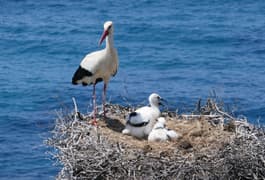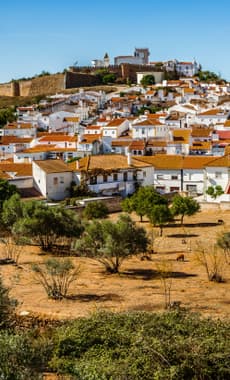 Alentejo & Costa Vicentina Inn to Inn Walking Holiday
Alentejo is a romantic mosaic of open forests, wild meadows and hilltop villages, fringed by unspoilt coast. This relaxing route plots a peaceful path through it all.
From the green hills of the Spanish border to the clear blue ocean of the Atlantic coast, this exclusive walking holiday uses strategic road transfers and five outstanding day walks to carry you over 300 kilometres south-west across Portugal. Enjoy the full contrasts of this beautiful land, on foot, and let us carry your bags, show you way and spoil you in rural B&Bs that are full of character.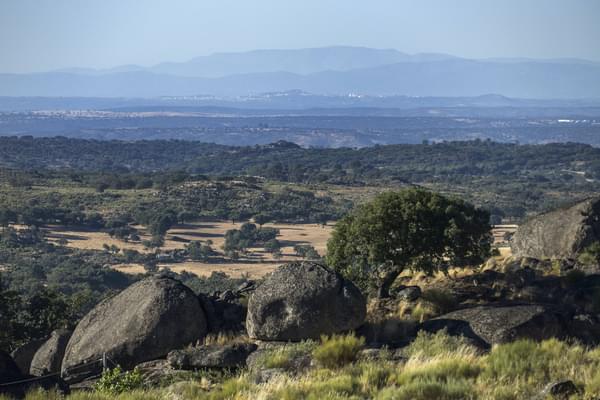 1 of 8
Day 1 - Arrive in the rural Alentejo
Your trip starts with a scenic transfer across Portugal from Lisbon to the beautiful countryside near the Spanish border. Once settled, you'll sit down with your guide to chat through your trip.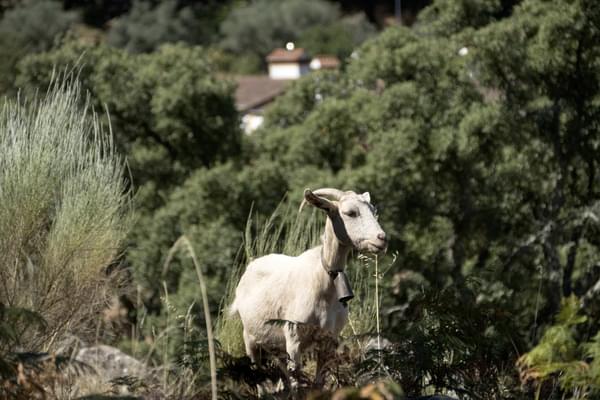 2 of 8
Day 2 - Discover the landscapes of the montado
Your first walk showcases the Alentejo's rich 'montado' landscapes of open oak forests, small olive groves and wild meadows, where traditional cultivation and biodiversity thrive side-by-side.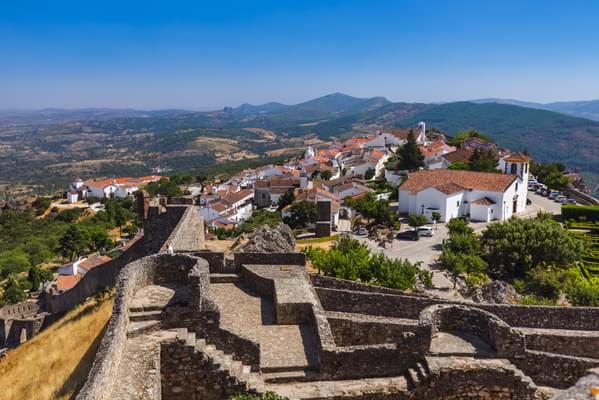 3 of 8
Day 3 - Reach the hilltop fortress of Marvão
On today's walk, cobbled paths lead through giant cork oak stands, up into to the storied hilltop village of Marvão. As you reach the castle, the views across the plains are wide and wonderful.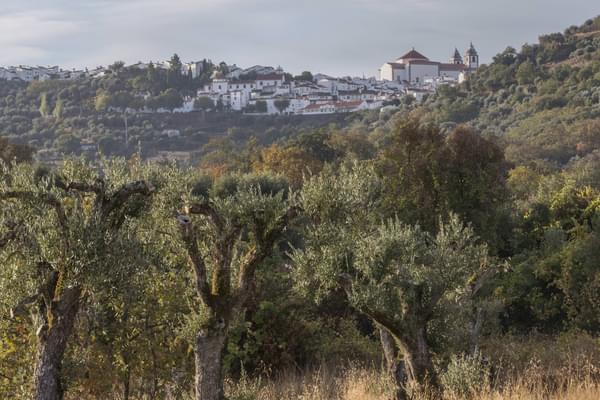 4 of 8
Day 4 - Walk through forests to Castelo de Vide
From high on a hill, you now descend along a centuries-old path, through chestnut and oak forests to reach a town full of history. Settle into its deliciously slow Portuguese pace of life.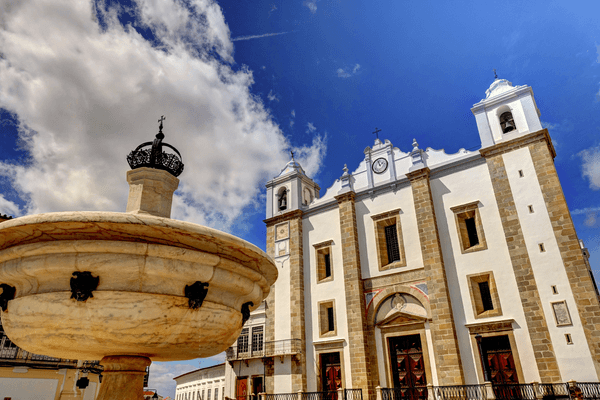 5 of 8
Day 5 - Explore Évora with your guide
Today offers a break from walking, as you visit a cork harvester en route to Évora. Our guide is there to show you the sights, including the Roman temple and eerily moving Chapel of Bones.
6 of 8
Day 6 - Arrive at the beautifully wild Costa Vicentina
You complete your journey across Portugal today, arriving to Angela and Luis' farmhouses B&B on the Atlantic coast. A lovely walk from the lighthouse offers views over quiet beaches.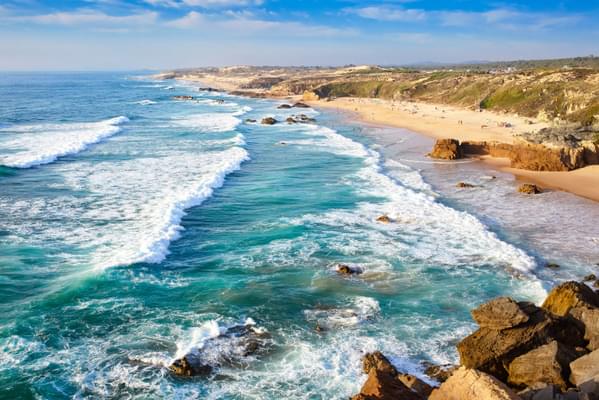 7 of 8
Day 7 - Walk, swim and dine with a view on the Costa Vicentina
Glorious coastal walking along the old Fishermen Trails awaits today. Pass beautiful beaches to swim off, pause for seafood over the ocean and see the world's only sea-nesting storks in spring.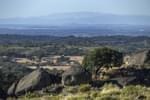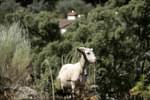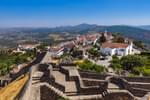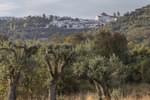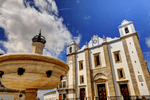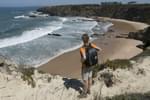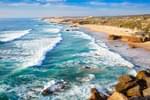 Travel with Pura Aventura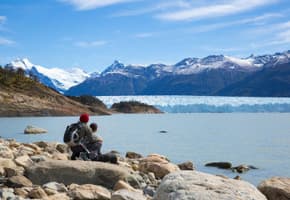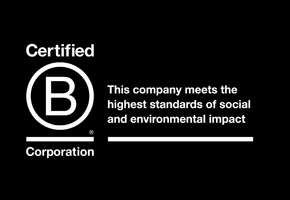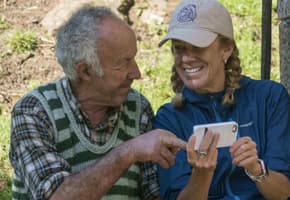 Award-winning Travel Positive