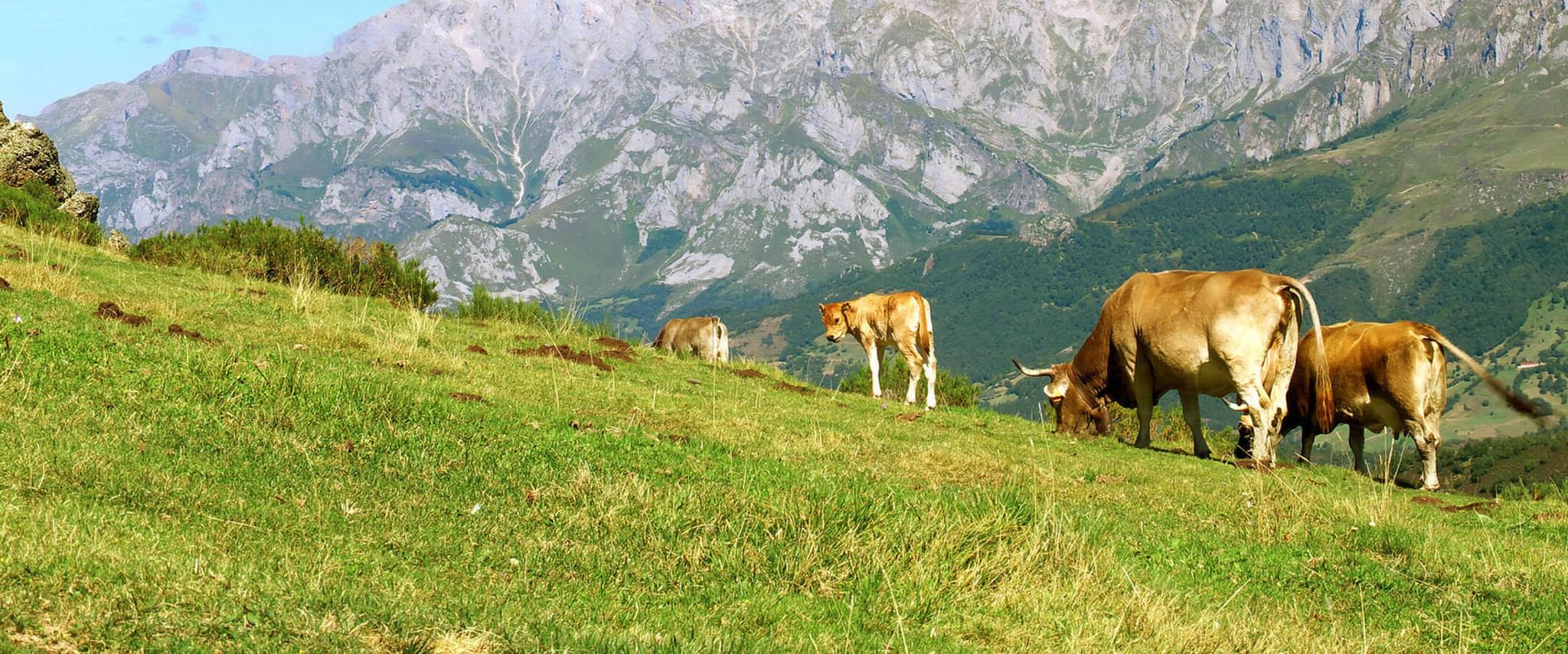 Picos de Europa Vacations
Hiking vacations, road trips & family adventures to the Picos de Europa
The gentle clang of a cowbell; the aroma of cave-matured cheese; the colour of a spring meadow. However you explore, there's something in these coastal mountains to engage every sense.

Beautiful beaches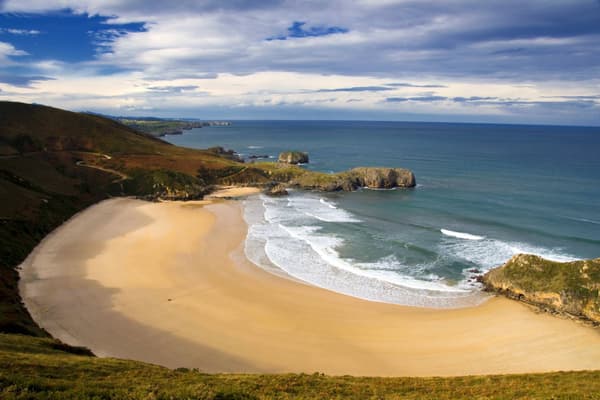 One of the joys of northern Spain is that you can eat a midday picnic on a mountain summit, take a late afternoon swim in the ocean and sit down for a slow seafood dinner within shouting distance of a bustling fishing harbour.
You need only stand on the golden sands of the Costa Verde and draw your gaze upwards to the high mountain peaks, some up to 2,600m, to share that vision. But you need to rush. There's time for the hills and time aplenty for the beach.
The coast of Northern Spain, which you might see referred to as the Costa Verde (Green Coast) or the Costa de Cantabria (you can guess at that one), is defined by rolling hills breaking off into the sea to reveal hidden sandy coves and beaches.
It stretches east to west from the Basque Country to Galicia, pocketed on route by wild beaches, small fishing villages and green pastures dipping their toes in the sea.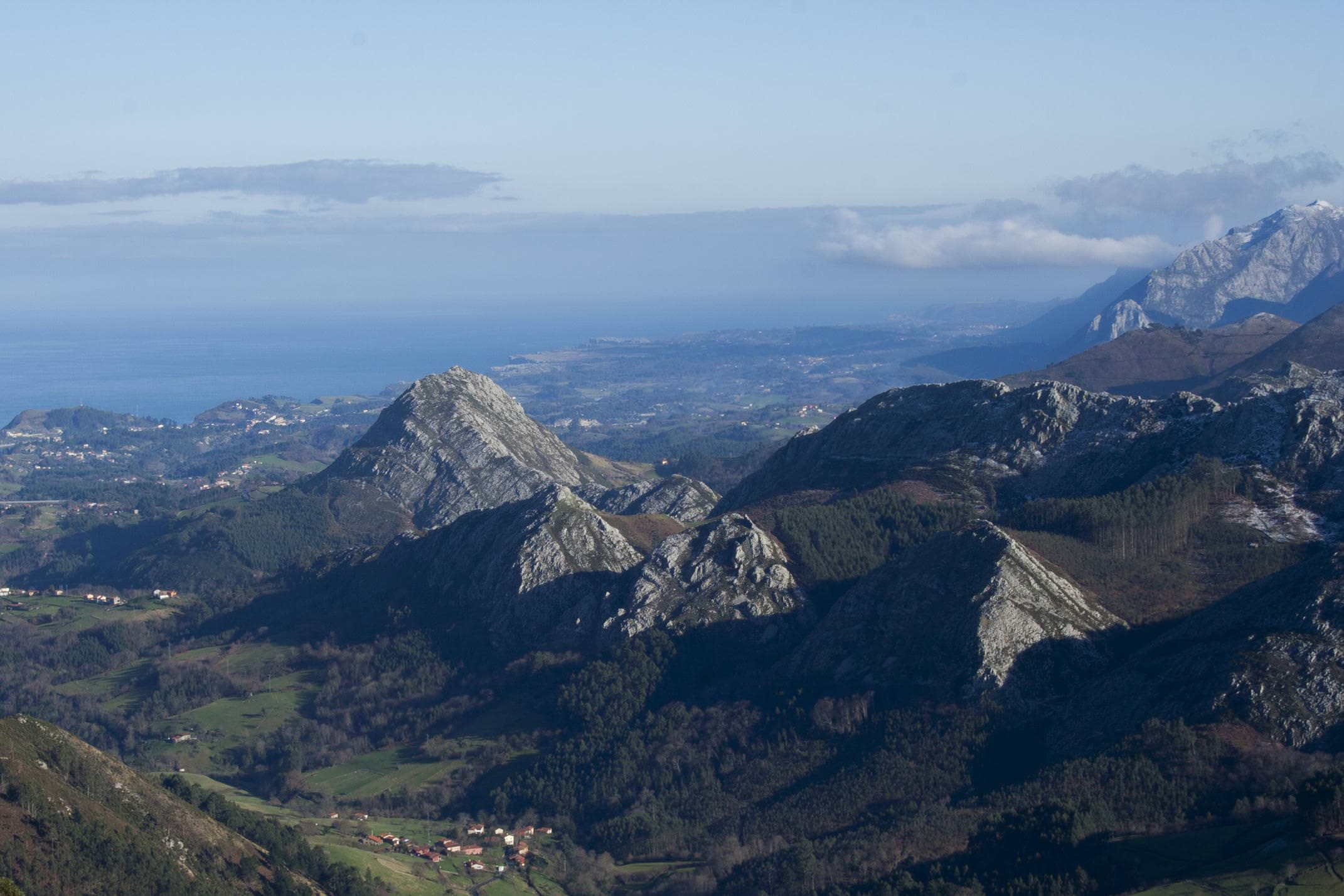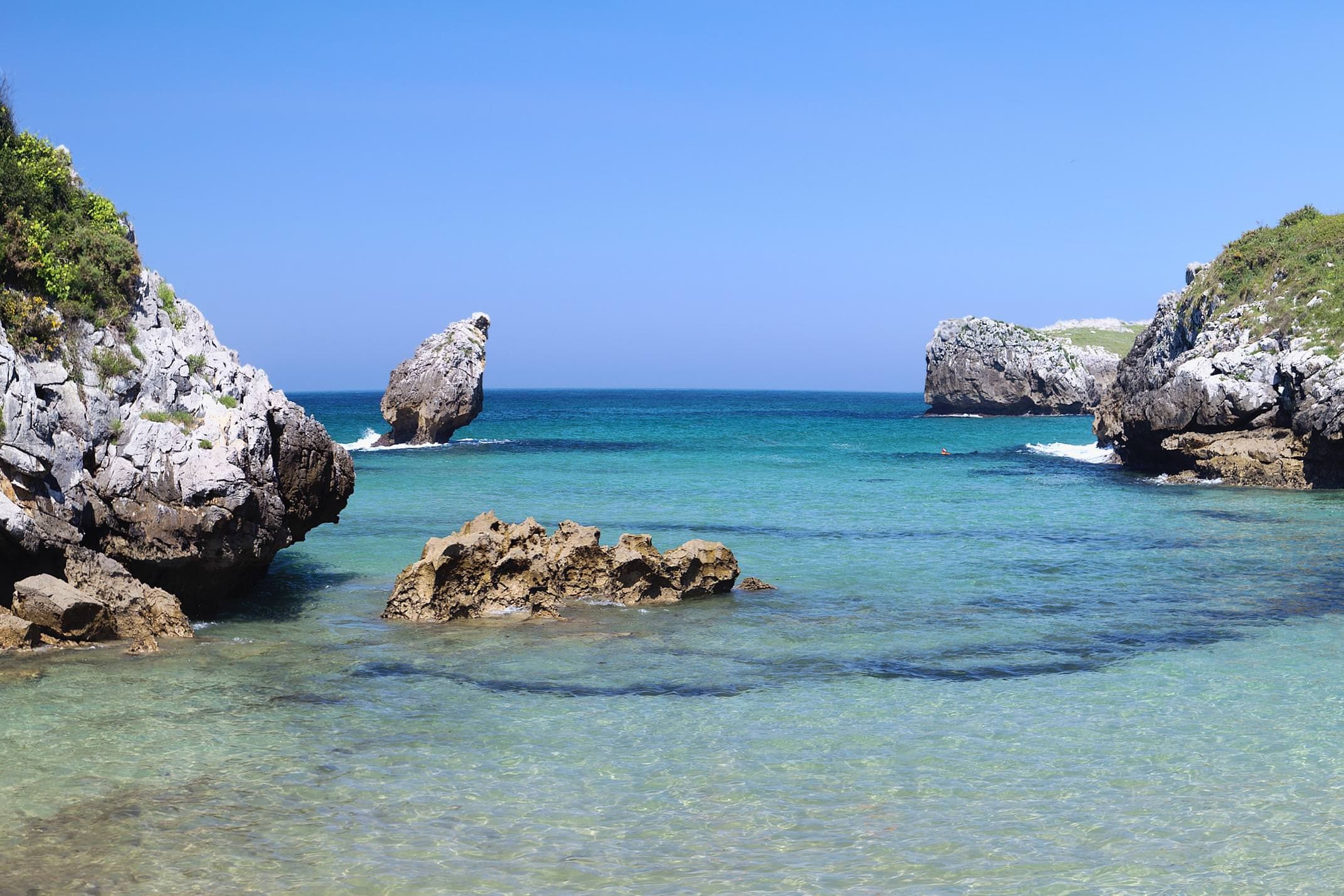 Just north of the Picos, between the small fishing towns of Llanes and Ribadesella, lies the least built-up and thus best preserved and most beautiful stretch of it all. It's not for nothing that Pura co-founder Diego Martín has chosen this bit of the world as his home for the past two decades. For all his good intentions, his photos of lush green hills, golden sands and breaking waves do little to cheer the soul on one of our grey Brighton mornings here in the UK!

Having dedicated a bit of time to the big mountains, be it a good day hike or a week-long walking route, things get a lot gentler on the coast. A flat and winding path meanders above the ocean, between the fishing towns of Llanes and Ribadesella. On calm days, the water invites you down for a barefoot stroll or an invigorating dip at any number of the beautiful (and beautifully quiet) beaches en route.
Whilst the water is never warm, the colour can be positively Caribbean.

When it gets a bit windier, big waves hit the limestone cliffs in high tide, pushing the water through the cracks and coming out in spectacular blowholes that rise up to 20 meters in the air.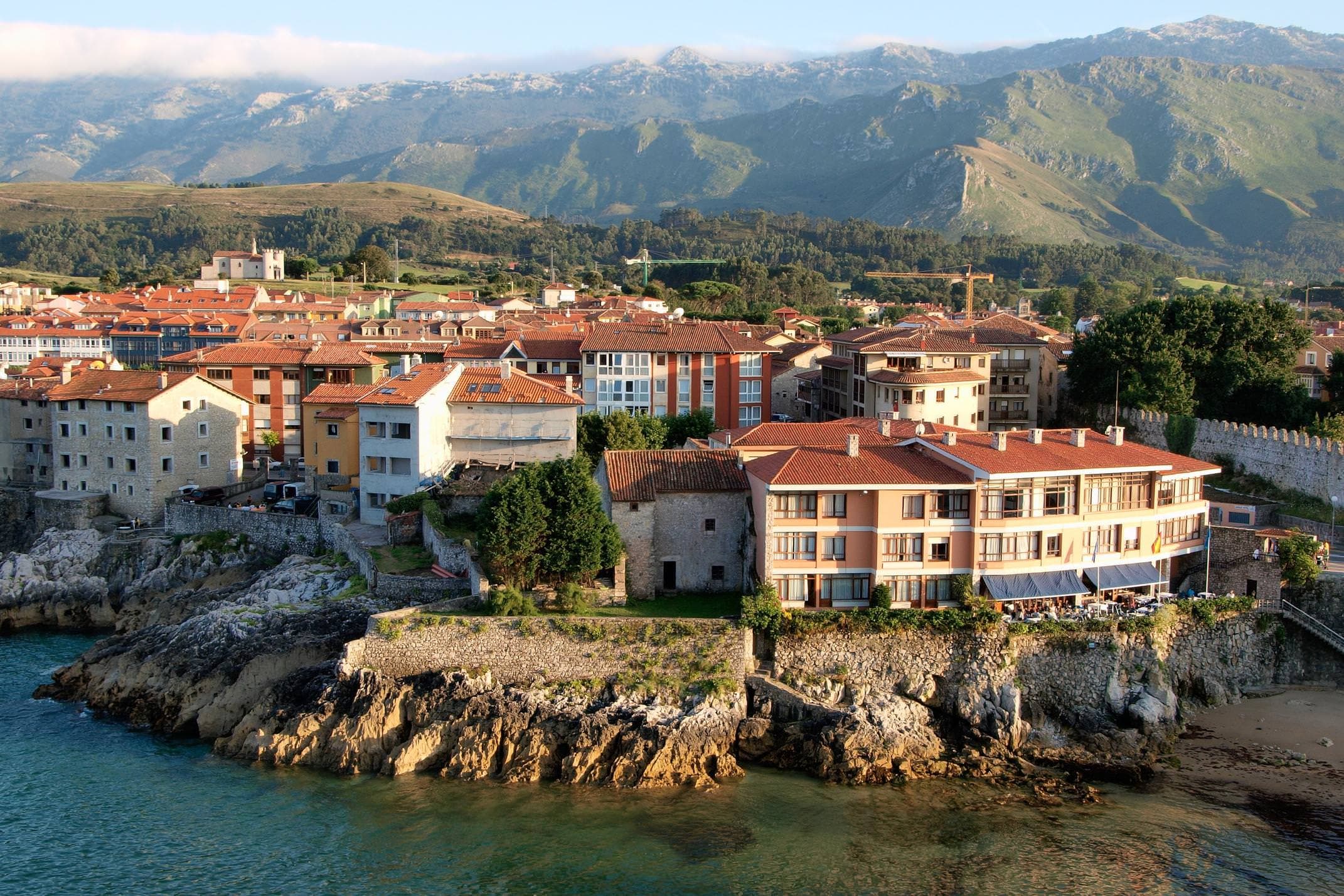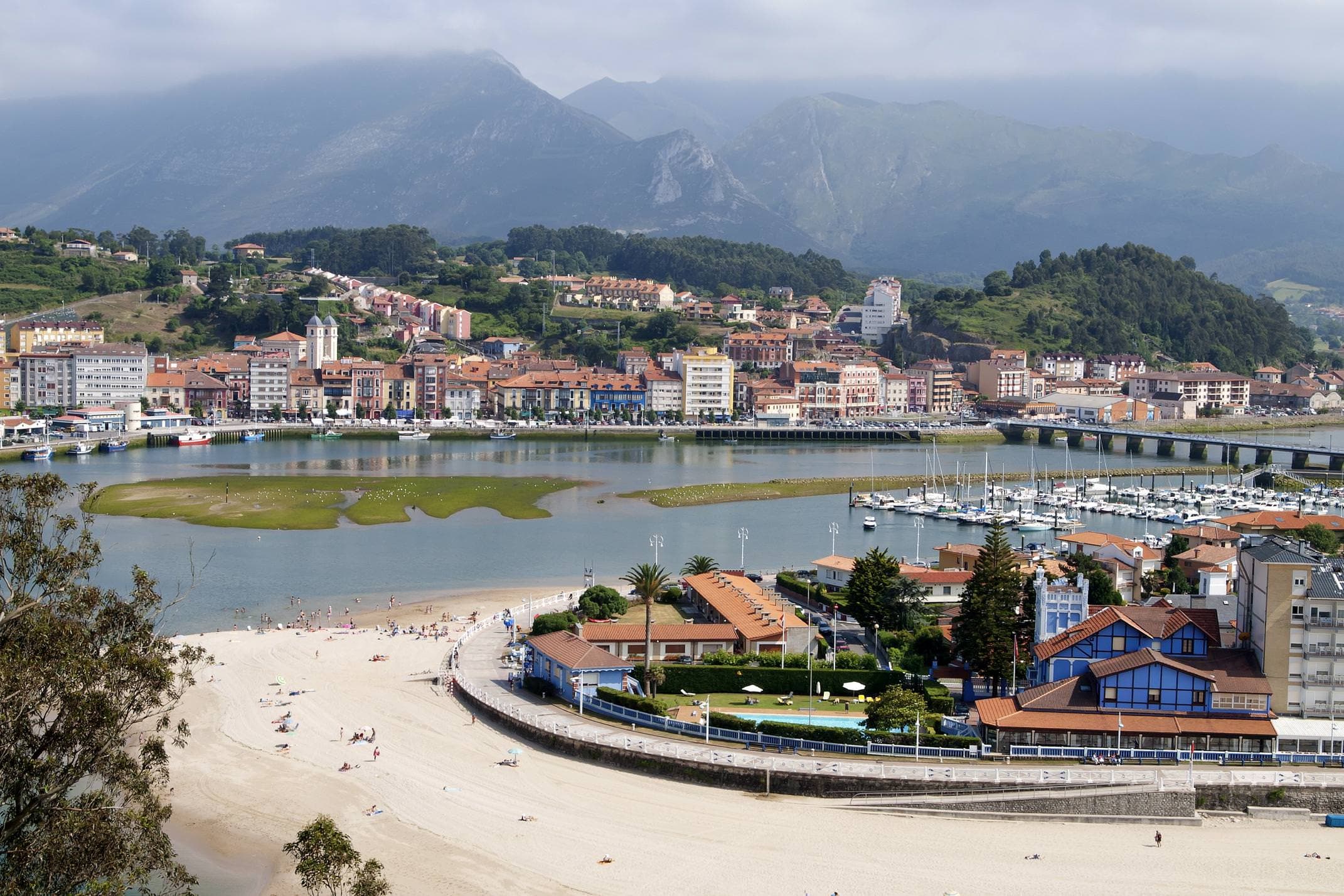 In the fishing harbour town of Llanes, the Gothic stone basilica and the shell waymarkers of the Camino de Santiago keep close its ties with a lively medieval past. Today though, it's all about the town's relationship with the sea, whose salty smell hangs in the air and whose fruits are enjoyed on relaxed restaurant terraces, huddled together above fishing boats bobbing gently in the harbour.