Antarctica
Active Wildlife Cruises | Tours to Antarctica
Our Antarctica Vacations can be tailored just for you, with dates, durations and itineraries adjusted to suit your needs. Speak to our team for a fully personalised quote.


South Georgia
A striking aspect of South Georgia's wildlife is that it's very curious and completely fearless. Besides the penguins, fur seals poke their heads above the water, skuas and giant petrels swoop above and the albatross is never far away...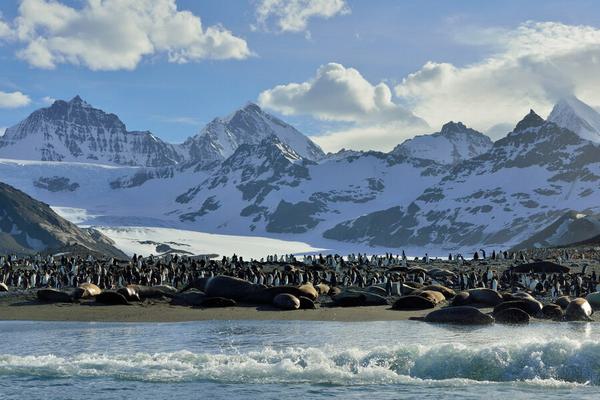 To many, South Georgia is the bird destination to end all bird destinations. Although many of the species' numbers have decreased –often considerably - over recent times, the numbers are quite staggering, with an approximate estimate of 30 million at any given time.
To everyone, it's one of the most remote landscapes on earth, dominated by beautiful snow-covered mountains, and a place of legendary human exploits. More on which soon.

Millions of penguins...
These little fellas are what you're probably primarily coming here for. South Georgia is home to King, Macaroni, Rockhopper, Gentoo and Chinstrap penguins. The latter are feisty little characters, forever squabbling over who can nab the choicest pebble or stone to build their nests. It's the Macaroni and King with the exciting numbers however: around 400,000 breeding pairs for the latter, while the Macaroni has some two million breeding pairs. A lot of penguins, in other words.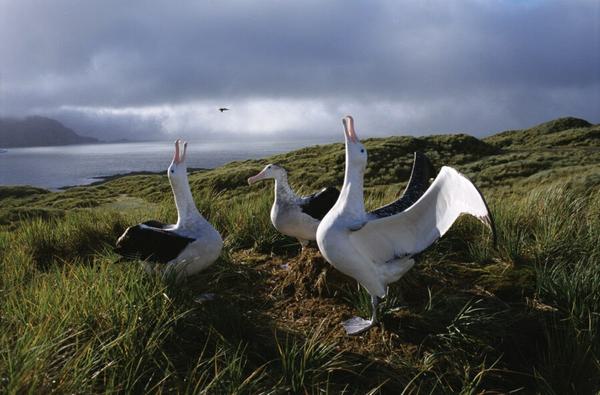 … And millions of seabirds
That's the penguins, so what's next? Albatrosses - South Georgia is an albatross haven, and the main species found are Wandering, Grey-headed, Light-mantled and Black-browed. The Wandering albatross is the largest sea bird in the world, and there are around 4,000 breeding pairs to be found here. The Grey-headed is a particular fan of the island however, and some 80,000 pairs - almost half the world population - make it their home.
For sheer quantity of numbers, the Antarctic prion is top of the pile, with around 22 million pairs. Heaven only knows how they counted them. Petrels are also well represented, with 10 or so species, the most prolific of which are the White-chinned, reaching two million pairs. Other species include various shags, shearwaters, terns, gulls, pintail ducks and the endemic South Georgia pipit, which has 3-4,000 pairs.
We'll stop throwing seabirds and big numbers at you now, you probably get the point. There are a lot of birds here.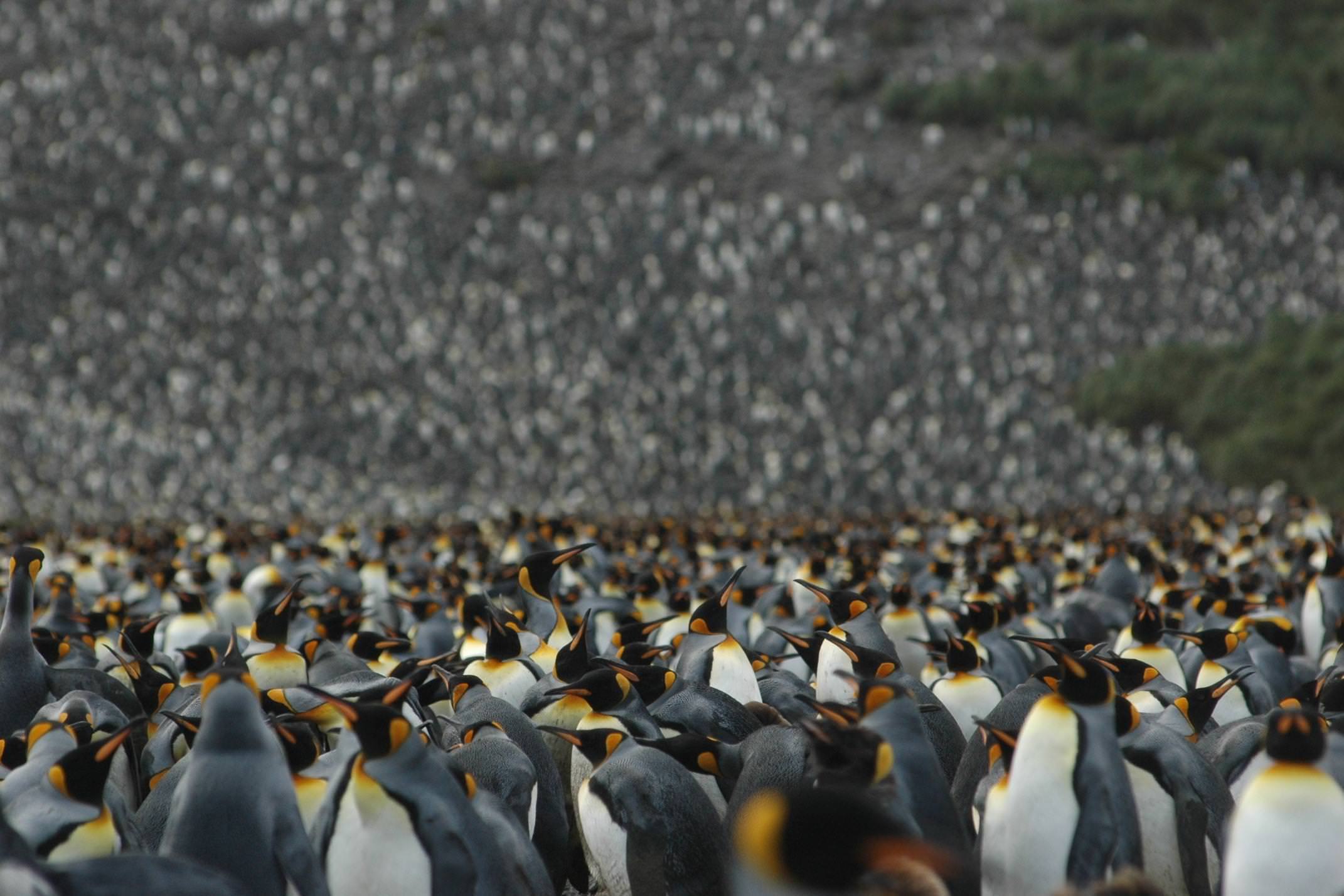 Flukes and fur seals
After decades of whaling-led decimation of whale numbers, the current protection of South Georgia waters is resulting in a gradual increase. The most likely species for sighting are Southern Right, Humpback and Fin. If your luck is in, Blue whales have been known, while orcas are quite common.
South Georgia has four different seal species, though the Weddell has only a small colony, and Leopard seals are seen more in the winter months, when you'll be elsewhere. However, around half the world population of Elephant seals (c.400,000) are present, and with the mating season running from September to December, you're unlikely to miss them if visiting in the first half of the season. Dwarfing the elephants in number, if not size, are the Antarctic fur seals. One of the few success stories in population recovery, there are now around three million present, pupping from November through December.

In the footsteps of Shackleton
The islands have no permanent population, but humans have left their mark even here. Originally claimed by Captain Cook back in 1775, South Georgia eventually became the biggest whaling centre in the world. On your cruise you will hopefully be able to explore an old whaling station and visit the grave of the most famous British Antarctic explorer, Sir Ernest Shackleton. One of the most prominent members of the Heroic Age of Antarctic Exploration, Shackleton's fame largely stems from his heroic rescue efforts which saved the lives of all expedition members in 1916 when their Endurance ship became trapped in ice and later sank.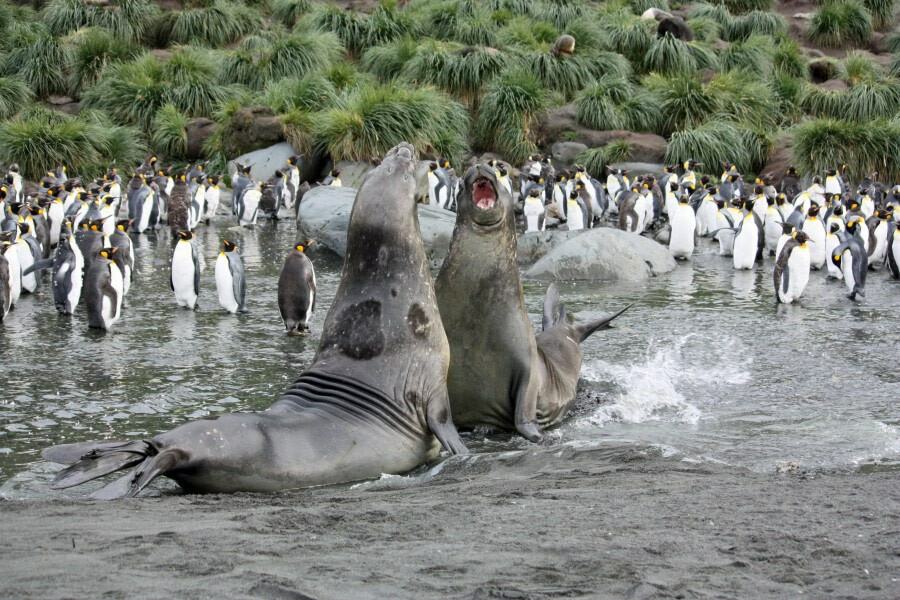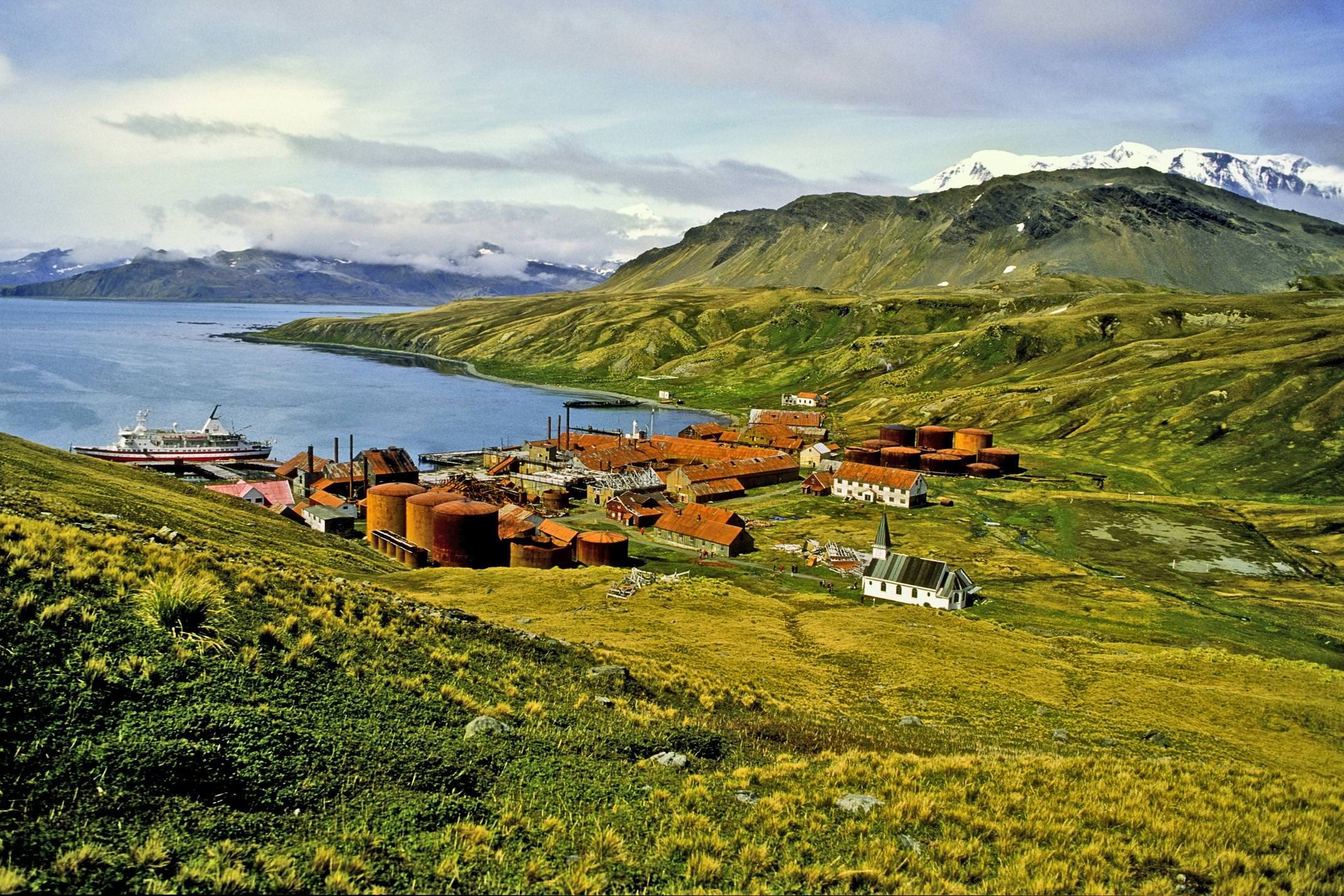 How to visit South Georgia with Pura Aventura
Even the most cursory glance at a map will show it's going to be a pretty big undertaking to get to South Georgia. That's just fine by us. Keeping the island so remote and so difficult and expensive to get to is what will keep it wild and unspoilt. To get you in front of all those penguins, we'll need to book you onto a Southern Oceans expedition cruise to the Falkland Islands, South Georgia and on to the Antarctic Peninsula. The options to do so are varied, as are our opinions, so we'd love to share these with you.
Choosing the right ship for you should be a nuanced process which isn't taken lightly. You could say the same about the time you'll spend in South America too, be it a few nights between Buenos Aires, the wildlife-rich coasts and steppe of the Valdés Peninsula and Ushuaia, or something even bigger. If that's part of your thinking, we'd invite you to look at what we do in Chile and Argentina and then let us know what takes your fancy.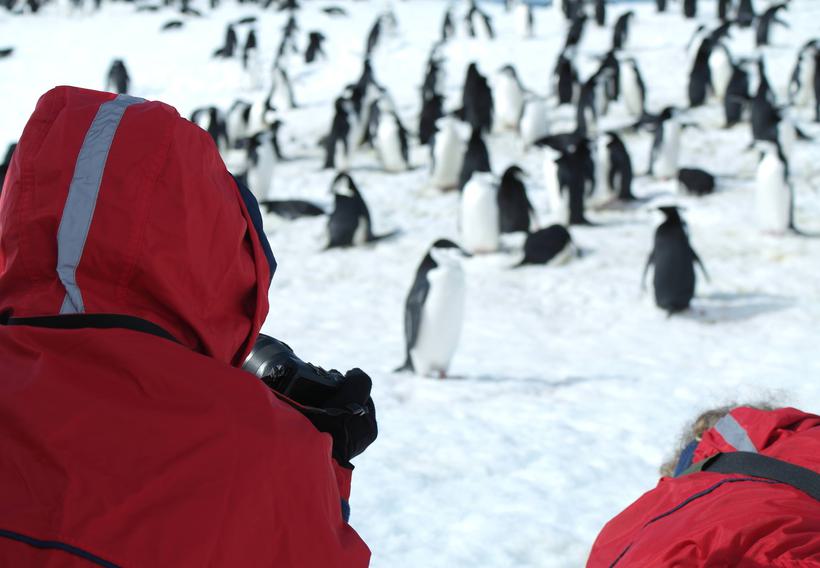 Falklands, South Georgia & Antarctica Cruise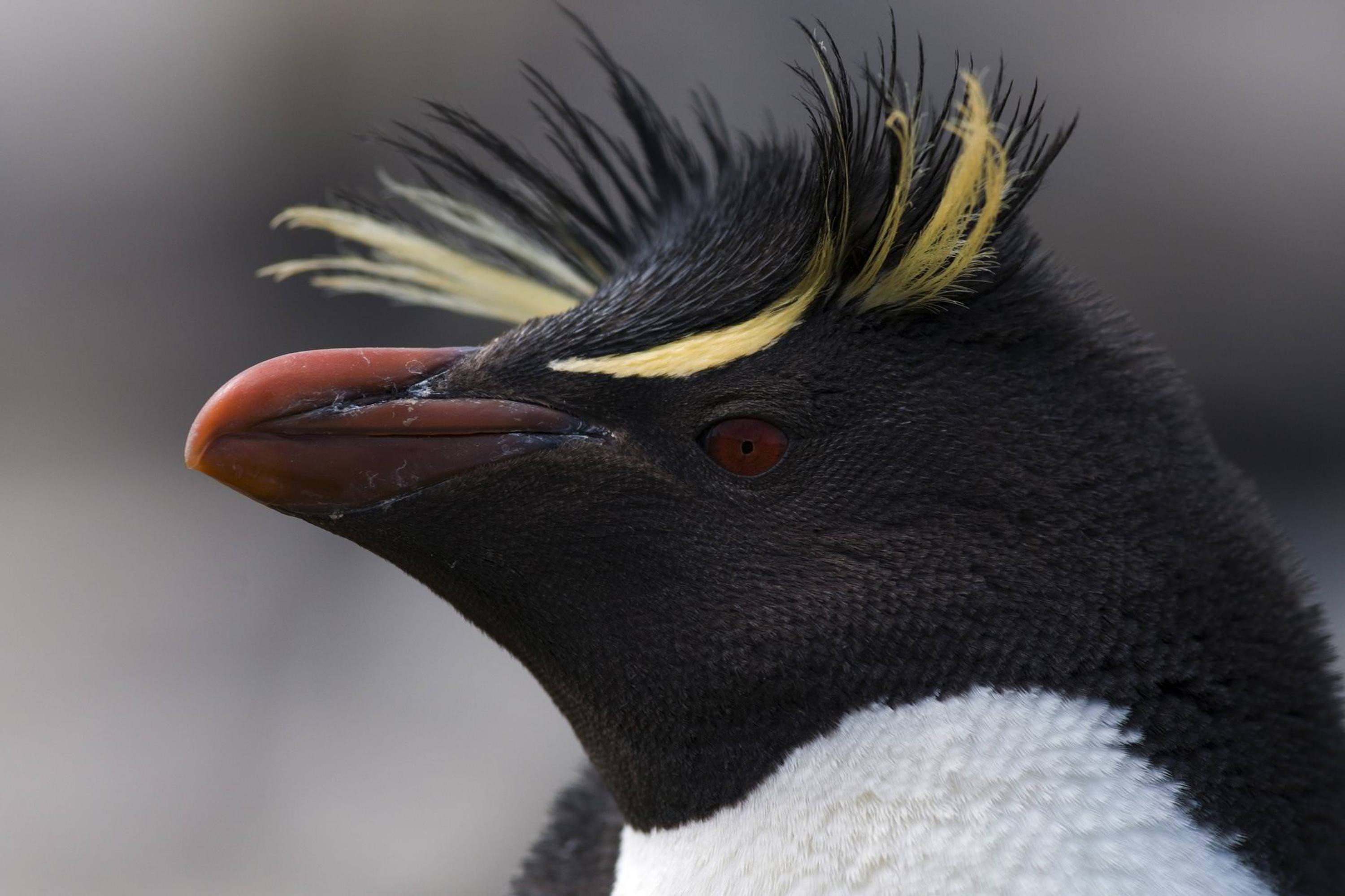 When: Nov-Mar
Price: $18,270 per person
Duration: 26 days
The ultimate wildlife voyage, from the whales of a wild Patagonia coast to the vast penguin colonies of the South Atlantic and on to awesome Antarctica.
Travel with Pura Aventura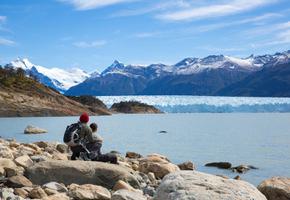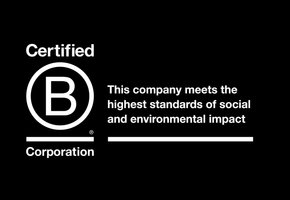 We are one of the first UK travel companies to be certified B Corp – regarded by The Independent as the premier sustainability certification, and described by Which? as "meeting the highest standards of social and environmental performance".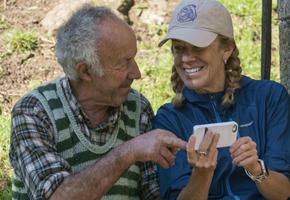 Award-winning Travel Positive