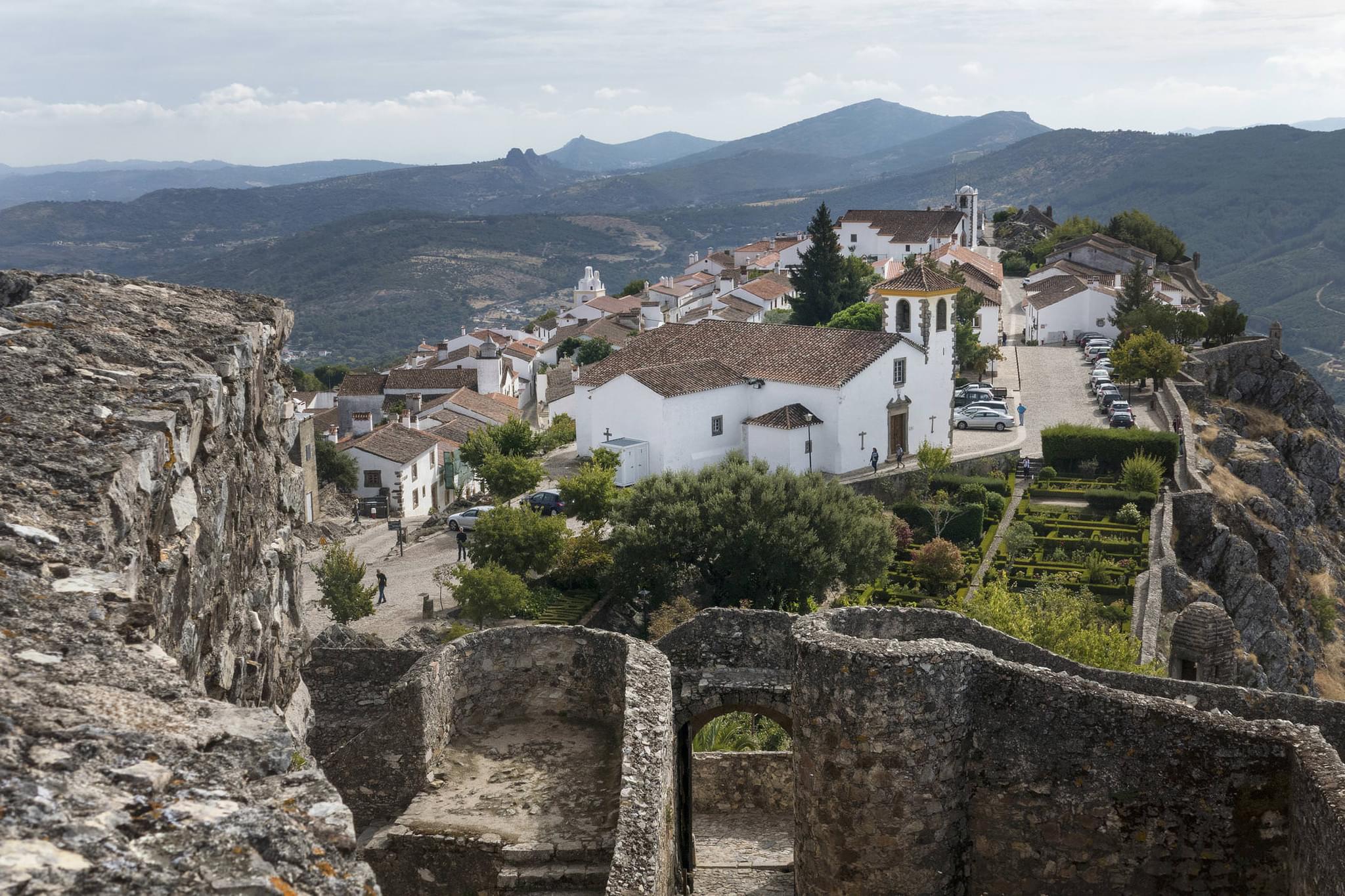 From the Spanish border to the clear blue ocean, Alentejo is a place of Mediterranean forest, olive groves and hilltop villages in which traditional lifestyles survive, far from the tourist trail.

Overview


Sweeping across Portugal, from the hills of the Spanish border to the cliffs which greet the Atlantic ocean out west, the Alentejo has a climate to reflect the diversity of its landscapes. Even so, what follows should help steer you and narrow down your options.


Of course, there's always the telephone if you'd rather do it the old fashioned way.

Scroll
| Month | Av °C | Av rain (mm) | Conditions | Highlights |
| --- | --- | --- | --- | --- |
| January | 9.6 | 87 | Ok | |
| February | 10.4 | 86 | Ok | |
| March | 12 | 57 | Good | Start of walking season |
| April | 13.6 | 57 | Great | Nesting storks; spring blooms |
| May | 16.6 | 41 | Great | Nesting storks; spring blooms |
| June | 20.3 | 27 | Great | Nesting storks; spring blooms |
| July | 23.1 | 5 | Good | Too hot inland; cooler on coast |
| August | 23.4 | 4 | Good | Too hot inland; cooler on coast |
| September | 21.8 | 26 | Great | Walking season resumes |
| October | 17.5 | 72 | Good | Fall colors |
| November | 12.9 | 83 | Good | Fall colors; End of walking season |
| December | 10.1 | 84 | Ok | |
Get in touch for more information