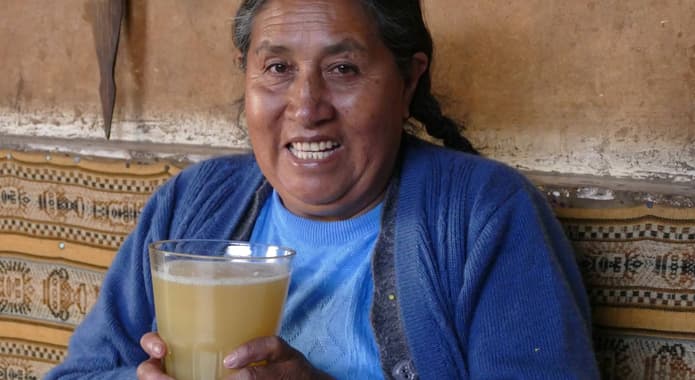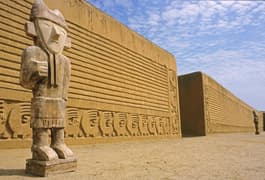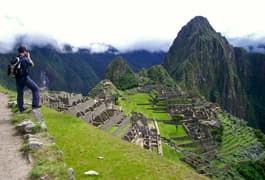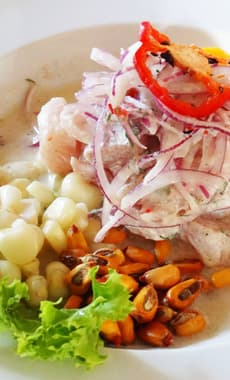 Pacific & Andes: A Cultural Journey Through Peru
Weavers in the Andes; ceviche on the Pacific; archaeological wonders at every turn. This is the story of Peru's past and the flavours and textures of its present.
All your questions answered
Helping you find the right vacation for you is important to us, so here's a few common questions about this trip to help. If there's anything you'd like to know that's not covered here, send us over a message or you can also give us a call on 1-844-368-7192 and we'd be only too pleased to help.
What flexibility will I get with any Covid-19 restrictions?


First thing to say is that throughout the pandemic we have been praised by Which? as a tour operator to trust, so you're in good hands, wherever you live (Which? is like Consumer Reports for the UK). Your safety is always our top priority and we want you to be able to fully look forward to and enjoy your vacation with as much peace of mind and certainty as we can give.


Our policy remains as it always has - in the event of quarantines, local lockdowns, in-country restrictions at your destination or local government restrictions against flying, we will offer the same flexibility; defer to new dates or a full refund at the point at which your trip is imminent. In these cases, we define imminent travel as a month prior to departure.

So if you cannot take your vacation because of Covid-19, you have all the flexibility and protection you need. Please do talk to us if you have any specific concerns or questions.

Read more: Covid-19 FAQs
What is the payment process and is my money completely safe?


We take a 15% deposit to secure your vacation, with the remainder due four weeks before your departure, rather than the usual eight weeks.

Your money is 100% protected through our ATOL licence if your trip includes a flight booked through us, or through our ABTOT bond if it does not. Either way, this protection provides a cast iron financial guarantee and helps you book with complete peace of mind. Because the contract between us exists here in the UK, you get this protection regardless of where you live.
When is the best time to go?


Peru's size and highly diverse geography result in very variable weather patterns, on a typical trip you can expect to come across a wide range of conditions, so it depends on which areas you will be visiting.

Generally, there is a dry season and a wet season. The best time to visit Peru is during the dry season which is between May and October. You can expect warm sunny days and clear skies with chilly nights in the Andes (Cusco, Sacred Valley, Machu Picchu). Trujillo on the Pacific coast has a pleasant year-round climate and is known as the City of Eternal Spring.

The wet season is between November and April, with the wettest months being January and February which are best avoided. We still recommend travel in November, December as well as late March - April as long as you are prepared for some rain. It is quieter, the scenery is greener, and international flights will cost less.
When is peak season?


June to September is the busier period in the Andes but we always steer you away from crowds so the trip still works very well in this period. You won't encounter any crowds in the north.
How far ahead should I book?


This somewhat depends on when you want to travel and what you want to do. We work with small hotels and lodges and a small number of specialist guides. If you have specific dates, we advise you book 12 months ahead to secure your dates. The more flexibility you have, the better.
How much carbon is produced on this trip and how is it mitigated?


Total carbon generated on this trip: 2,104kg per person
Carbon mitigated by us: 3,366kg per person

As Yvon Chouinard, of Patagonia, Inc. rightly declared: "To do good, you actually have to do something."

Therefore, for every kilometer travelled by road, air and sea on your Pura Aventura vacation, we carbon balance it by a mile - i.e. by 160% of your trip's carbon, from your front door and back again, irrespective of whether we book your international travel or not. This example is measured from New York and back again.

This is one of the travel industry's most ambitious and innovative schemes and has recently been praised by Wanderlust, Condé Nast Traveller and The Independent.
Is this trip suitable for solo travellers?


The trip has private services throughout, you are not joining a group. With high fixed costs of private guiding throughout, it might not be the most obvious choice for a solo traveller.

Saying this, if you are ready for the investment, the experience itself would be wonderful - you are always with someone local showing you around so it would be a very sociable and enjoyable experience.
How active is this trip?


This itinerary isn't overly active, the focus is on the rich culture, traditions and people of Peru. However this trip certainly has you out and about exploring most days with local guides with you just about every step of the way.

The main walking day involves a pair of walks around Huilloq and Ollantaytambo. Although these take place at altitude, the distances are short, the walking fairly easy and the pace is nice and relaxed. Should you wish, we can shorten these on the day.

The mountain biking is aimed at those of all abilities. The day is completely flexible, so you can cycle for as little as 45 minutes and still get the wonderful views, or you can extend it up to a couple of hours. The course is largely flat, so you shouldn't have too much of a sweat on by the time you dismount. If cycling isn't your thing, there are plenty of other options on foot or in the vehicle.
I do like to hike, can I be more active?


Of course. Everything can be tailored and there is a lot of scope to add in hikes. Instead of the train all the way to Machu Picchu you can disembark early and walk the one-day Royal Inca Trail. Permits are required so we do need to plan this well in advance.

Most days can be tailored to be more (or less) active, please call us to discuss options.
Will altitude be a problem?


You will notice altitude, yes. Cusco is at around 3,400m so you will very likely notice shortness of breath, at least when you first arrive.

However, we carefully pace your time in the Andes to allow for acclimatisation by starting in the Sacred Valley. At 2,900m it is high but the real impact of altitude tends to click in above 3,000m so, for most people, those few hundred metres make a big difference. With your own private guide, the pace is entirely flexible.

It is completely normal to feel a little short of breath and nauseous when you first arrive, as well as a loss of appetite, as your body adapts to the thinner air. This is regardless of age, health and fitness levels and usually passes in 24 hours. Drink lots of water both before and during your time at altitude. Arriving well-hydrated helps!
How comfortable will I be?


Really quite comfortable. You can see the hotels and lodges we use for this trip by asking for full details, but overall expect 3- 4* type levels of comfort.

Each one has been chosen for its sense of place, level of service, and warmth of its welcome. Some are a little more slick than others; the hotel we most like in Cusco is veering towards the premium end.

Elsewhere things are simpler, though you can expect to be very comfortable. Trujillo has far less visitors so there are far fewer hotels but we use one on the main square.
Will I meet the locals?


Absolutely, yes, that's the point of this trip. We want you to leave Peru feeling like you know the country and more than anything, that means its people.

Too often, the locals are treated as picturesque relics for us to photograph on the street corners of Cusco. We take you off the beaten track where nothing is contrived. On your walks in the Andes you will meet locals usually on their way to the village to buy supplies. You'll see that colorful woven fabrics really are worn by shepherds in the high mountains. You will meet landowners who lost all their land in the 1960s and had to start again. You will meet villagers who never had anything to lose. You will help out in the kitchen of a local family and eat dinner together.
Can I make changes to this trip?


Absolutely. We can tailor your vacation in any number of ways, from extending your time in any destination, adding other destinations such as Colca Canyon and Arequipa, or adding in another country such as Ecuador and Galapagos. Just drop us a line to start the conversation.
Can't find what you're looking for?