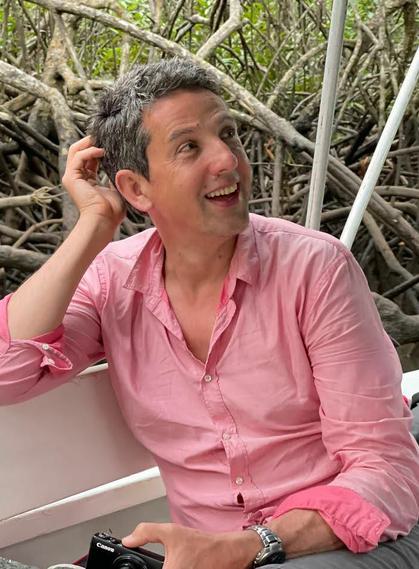 Thomas Power
Co-founder & CEO of Pura Aventura
Thomas has run a café in northern Mexico, lived on a Honduran island, guided tour groups throughout Spain and worked for the UN in Santiago. But it was in the mid-nineties that the seeds for Pura Aventura were sown, through a chance meeting with fellow co-founders in Chile's Torres del Paine and his experiences hitchhiking up through Patagonia along the Carretera Austral. So beautiful were the landscapes through which he passed, and so warm was the hospitality he received, that he decided to start a tour operator primarily dedicated to sharing these special places, no matter how unknown they were at the time. ​
​ 20 years on, and many more special places later, Pura Aventura is still dedicated to protecting and benefiting their destinations and partners overseas, enabling clients to experience both the 'bumpy beauty' and iconic highlights of Spain, Portugal and Latin America.
Pura Aventura has been recommended by The Independent, Wanderlust and Condé Nast for innovative sustainability initiatives, is trusted by BBC Radio 4, The Financial Times & CNN as a voice for certifiably responsible travel, and praised by Which? for commitment to fair and open customer service during the Covid-19 pandemic. Handpicked as the official European launch partner of Patagonia's Route of Parks, the world's most ambitious conservation tourism project, in 2020 Pura Aventura became one of the first UK travel companies to achieve B Corp certification. ​
Tales from the road
A different take on Chile's Atacama Desert: introducing Copiapó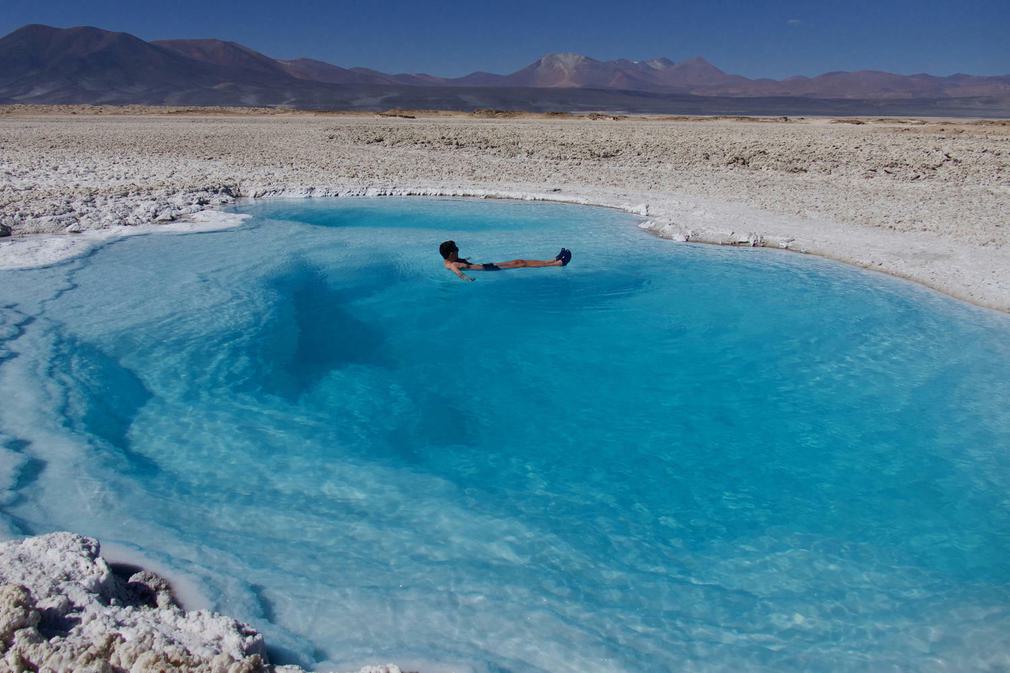 Silvery geysers hiss high into the air at first light, flamingos gather in blue lagoons under the midday sun, ancient salt mountains are tinged red in the late afternoon sun and distant stars twinkle high in the night sky after dark...
It's little wonder why the Atacama Desert is so popular with visitors to Chile. Who wouldn't want a piece of all those natural spectacles, in all their wonderful variety?
Basing yourself at the town of San Pedro is the obvious choice. You're right at the foot of the mountains which lead up into the high Altiplano. Everything is on your doorstep.
The downside is that you have to share it with 300,000 people a year. The vast majority of whom visit November – February. Schedules tend to become synced as everyone goes to the same place, at the same time. Recently, they shut the Moon Valley because it was full and because too many people were driving through it, eroding both the environment and the visitor experience.
For years we have been sidestepping the crowds by taking our travellers to the parts of the Atacama which escape the gaze of others, picking our moments to visit the more popular parts and simply going for a walk away from the crowds. We go up volcanoes, across salt flats and along ancient Inca paths. And we take great pride in sharing the Atacama in this way, not least because the head of Pura Chile is known by the other guides as the abuelo - the grandfather. I should stress this has more to do with his vast knowledge of the area than his age. At least that's what he tells me.
So why change a winning formula?
There are times when San Pedro will still be the number one choice for some people. We still think of it in the fondest of terms. And will absolutely, resolutely, continue to share it in our own unique way.
But actually, it comes down to something very simple. In its simplest form, what we do at Pura is share the places that we love. I visited Copiapó for the first time a few months ago and fell in love with it all. With the landscapes, the people, the hotel, the mining stories, the whole untouched emptiness of it all.
Introducing Copiapó
Enormous sand dunes rise like mountains amid 300 square kilometres of absolute desert. High Andean lagoons sit in remote salt flats flanked by 6,000m peaks. And when I say remote, I mean it.
One of my guides, Gabriel, told me that he'd discovered a series of lagoons while studying the region on Google Earth a few months previously. He came, made a winding trail and started to share the experience with visitors. "You must be about the 80th person to come here."
As well as the high Andes, the Copiapó region is dotted with rusty mines, primarily copper and mostly on a tiny scale. Literally one man, some hand tools and a rock face. The most famous of the larger sites is San José, site of the 2010 rescue of 33 miners after 70 days trapped underground. Being there, seeing it first-hand, is genuinely moving. Sometimes you can be shown around by Jorge Galleguillos, miner number 11.
Similarly, the history of railways is really very interesting. Seriously. And it's basically all British entrepreneurs and engineers. The cemetery at Caldera is full of British people who came first for the bird poo and then for the mining.
And then there's the beautiful coastline, with whales, dolphins and sea lions during the summer and the spectacular flowering desert in the early spring. But despite this embarrassment of riches, the region feels properly like Chile. Few people speak English, visitors who come here are invariably Chileans - being one of the few places in the country you can swim in the sea and not come back out sealed in a block of ice.
It's just over an hour flying time from Santiago. Land at the airport and your bags will probably be coming out on luggage belt 1, there might be a belt 2 but nobody's ever seen it moving. In any case, it won't take long as there are unlikely to be that many people on board – those that are will be 99% Chileans.
San Pedro is still the best place to go if you want to go hiking and want the high Andes and nothing but. However, if you love a mixture of history, culture, landscape, the great outdoors, ocean, wildlife and somewhere nobody else has really ever heard about then Copiapó is the place to go.
How and when to visit
Our new Atacama & Patagonia Off the Beaten Track tour pairs a four-night stay in Copiapó with a two-week self-drive adventure along Patagonia's beautiful and lesser-visited Carretera Austral. If you want a full PDF itinerary or just want to have a chat about the tour, do please get in touch.
Alternatively, our Hidden Treasures of Central Chile Road Trip winds its way up through the idyllic landscapes, small villages and sunny vineyards of the centre to finish at Copiapó.
The most spectacular time to visit Copiapó is during the spring (our Autumn). Despite the fact that the Atacama is the driest non-polar desert region in the world, the most incredible carpet of flowers often (though not always) covers mile after mile of the lowland desert, typically between September and early November. Because each morning starts with a cloud covering from the 'camanchaca' coastal mist, the seemingly lifeless desert actually holds some moisture. Autumn rains then prompt the seeds to sprout, appearing in spring. This phenomenon cannot be experienced from San Pedro.
November through February is the season for fin, minke, humpback and even blue whales. While June to August is a great time to visit if you want to combine the desert with the ski slopes of Central Chile, ideal as an adventurous family holiday.
Copiapó in 10 photos
Walking in the Sea of Dunes.
Camanchaca, the coastal cloud bank, comes in each morning and gives life to what is otherwise one of the driest places on earth.
The beautiful 7-room hotel located in a wide valley, close to vineyards and olive mills.
An Andean fox near the Mar de Dunas.
The now infamous San José copper mine, site of the Los 33 rescue.
Testing my buoyancy in that remote lagoon - the 80th or so person to do so.
Flamingos at sunrise on Laguna Santa Rosa.
Walking across the Maricunga salt flats in the high Altiplano.
Sea lions offshore near Bahia Inglesa.
Scallops in Bahia Inglesa.
The Pothole is Pura Aventura's popular monthly email. We share what we love, what interests us and what we find challenging. And we don't Photoshop out the bits everyone else does. We like to think our considered opinions provide food for thought, and will sometimes put a smile on your face. They've even been known to make people cry. You can click here to subscribe and, naturally, unsubscribe at any time.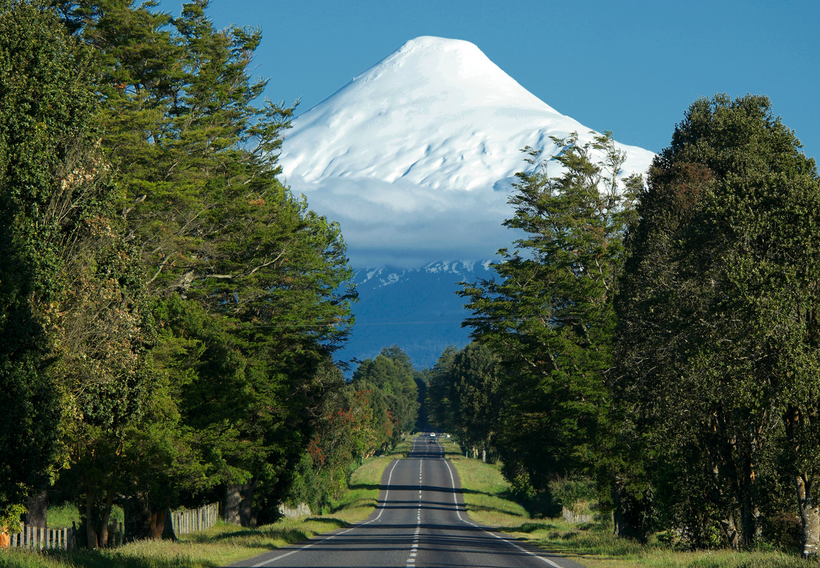 Self Drive
Hidden Treasures of Central Chile Road Trip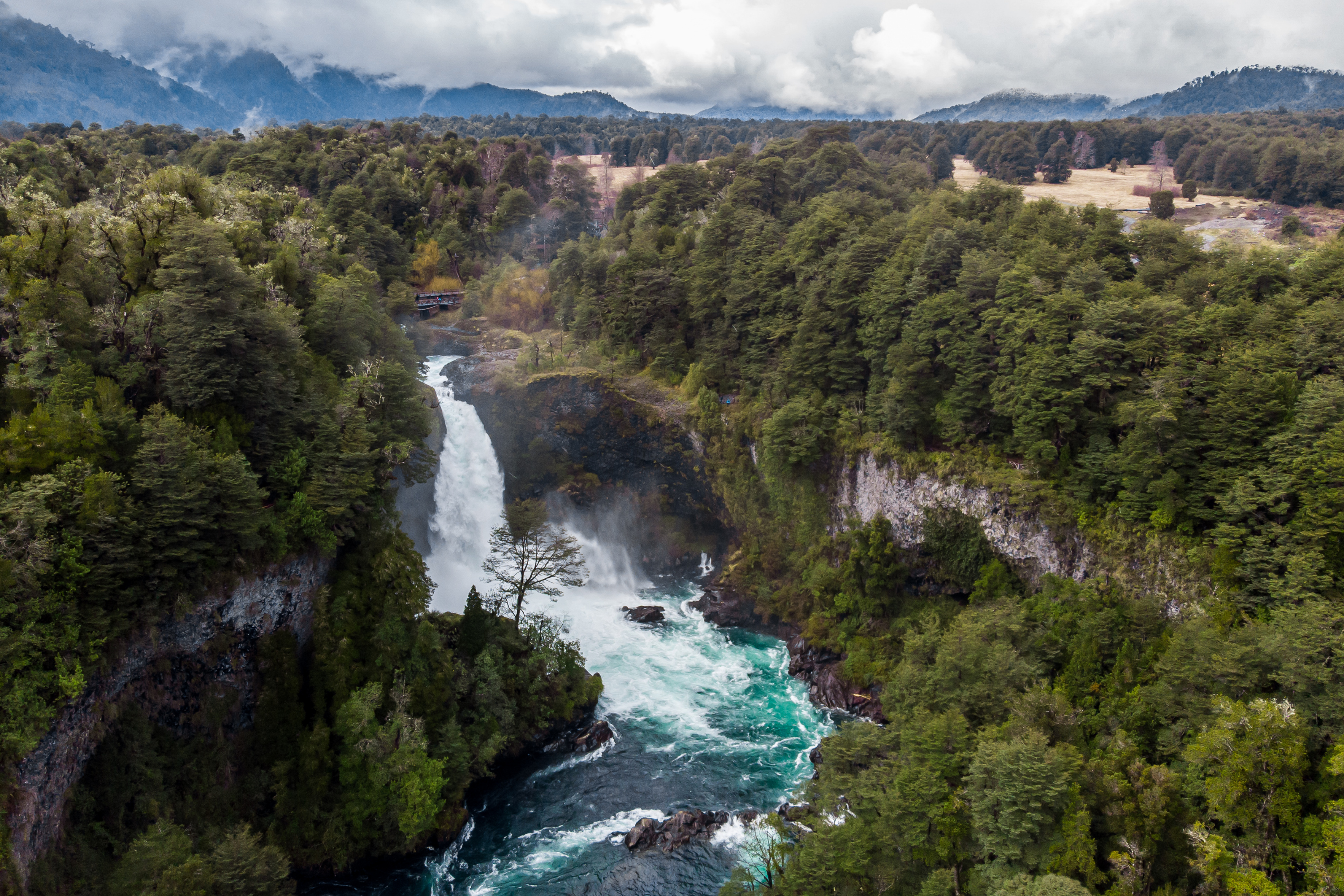 When: Sep-Apr
Guide Price: £8,200 per person
Guide Duration: 26 days (can be longer or shorter)
From volcanoes to vineyards, starry skies to exotic forest, experience Chile's flavours, cultures and landscapes on a special journey along roads less followed.